Nashville Wedding Photographers – Carnton Plantation – Brianne & Dan Shot on the Battlefield
We had a great time with Brianne & Dan on Saturday.  This was our first wedding at the Historic Carnton Plantation, and there were all sorts of great locations on site.  The sun was blindingly bright Saturday morning, and it looked like the sky was going to be completely cloudless. But luckily by the time we started couple photos, the cloud ninjas had brought us some magic to work with. Here's one of the resulting images: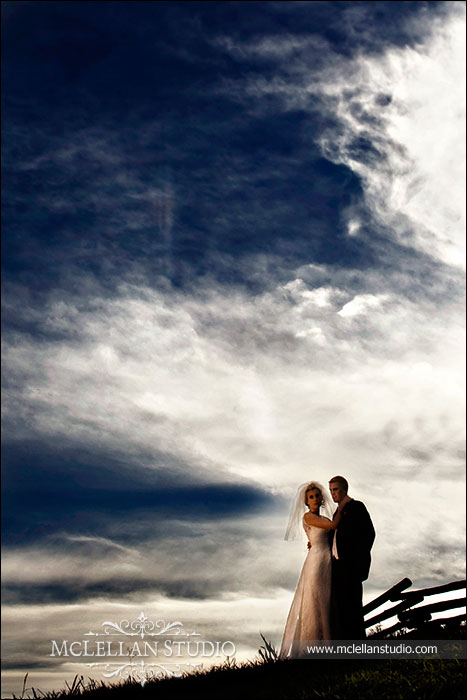 And this was too funny to pass up putting on the blog–It looks like we have some faithful blog readers in the bridal party. We told the girls to give us their sassy looks. Brianne said "Let's do Mel & Sean faces" and everyone immediately broke out in this. Nice!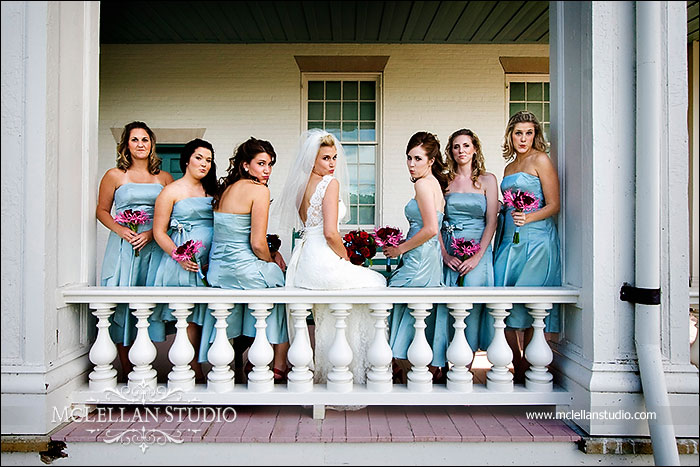 Some great images coming from this wedding. The ceremony started right before the sun started going down. The light was perfect and I think we quite possibly got the best ceremony shots, ever.  Stay tuned!
I'm off to run, now so I can make sure to own everybody who's racing.