Seven's Birthday-palooza!
I will be the first to admit it: I went overboard.  Waaaaay overboard.  But it's my baby's first birthday and it had to be celebrated BIG!  Even more than that, this was a celebration of his life, his being here, and our family having finally gotten to this place.  Besides, it has been a while since I've done anything crafty, and I've been wanting to sculpt as of late, so with that and our "go big or go home" attitude, you had to know this was going to get out of hand…
Months of planning, a morning and evening party for crowd control, and a baby hopped up on sugar who loves a crowd – this might be the most images in one blog post on this site ever so get ready! ;0)
Seven has been enamored with the sound of Dr. Seuss books since he was only days old.  I think it's the rhythmic sound of the phrases.  I've even memorized the first 1/3 of Cat in the Hat and recite it to him to settle him on airplanes.  Dr. Seuss was a natural pick for his birthday theme!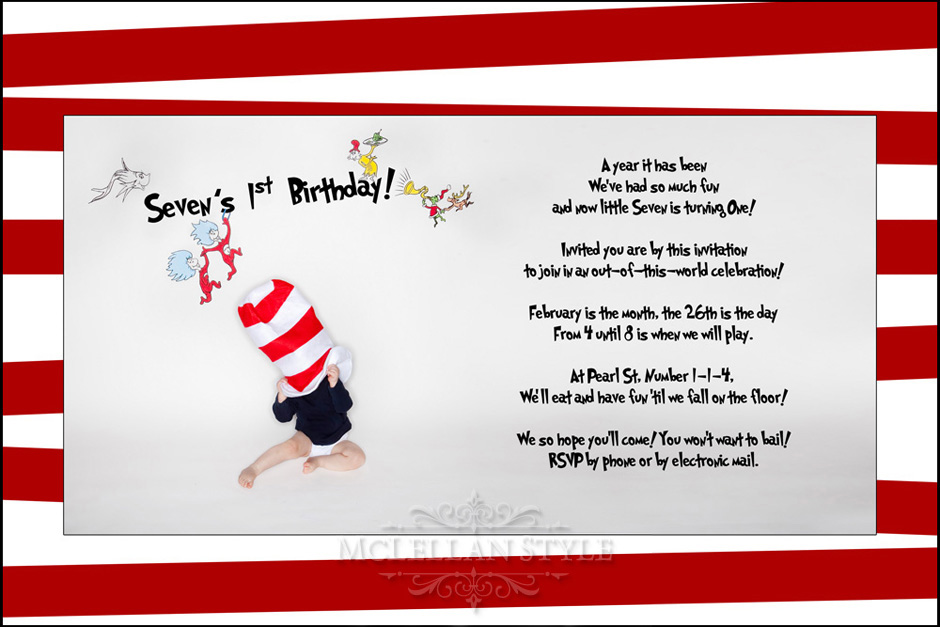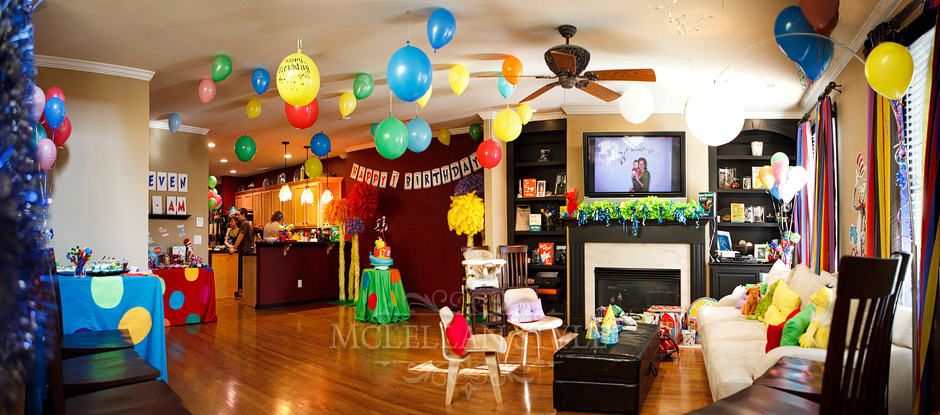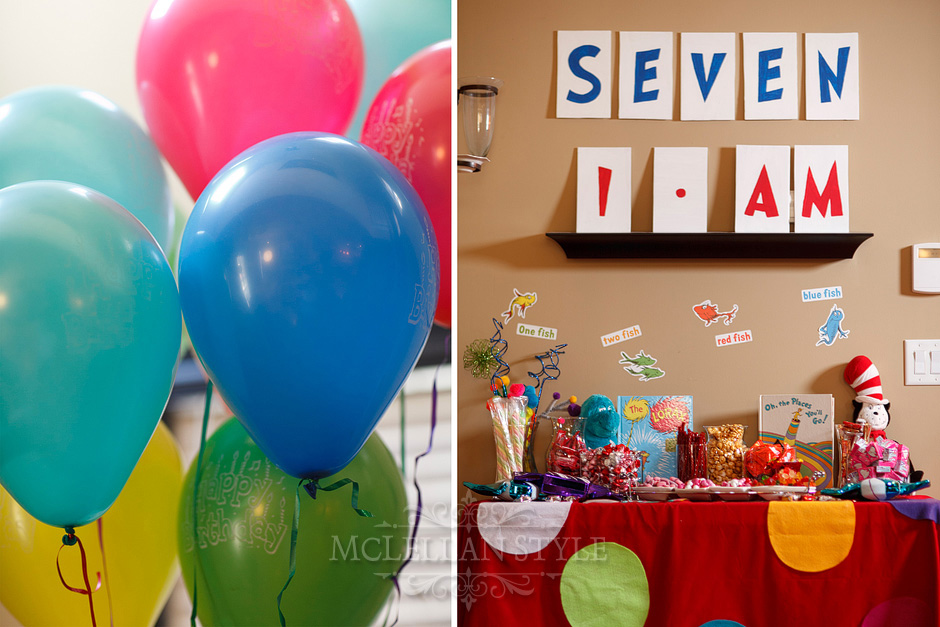 Our friend Jessica is an amazing culinary artist and she did the most incredible job putting together the Seuss themed food for the party!  She worked tirelessly for us, in planning, preparation, and just keeping things well put together on the day, and did I mention she is also in her first trimester of pregnancy?  What a friend!  We inhaled copious amounts of food coloring and it tasted glorious!  Jessica thank you SOOOOO much!!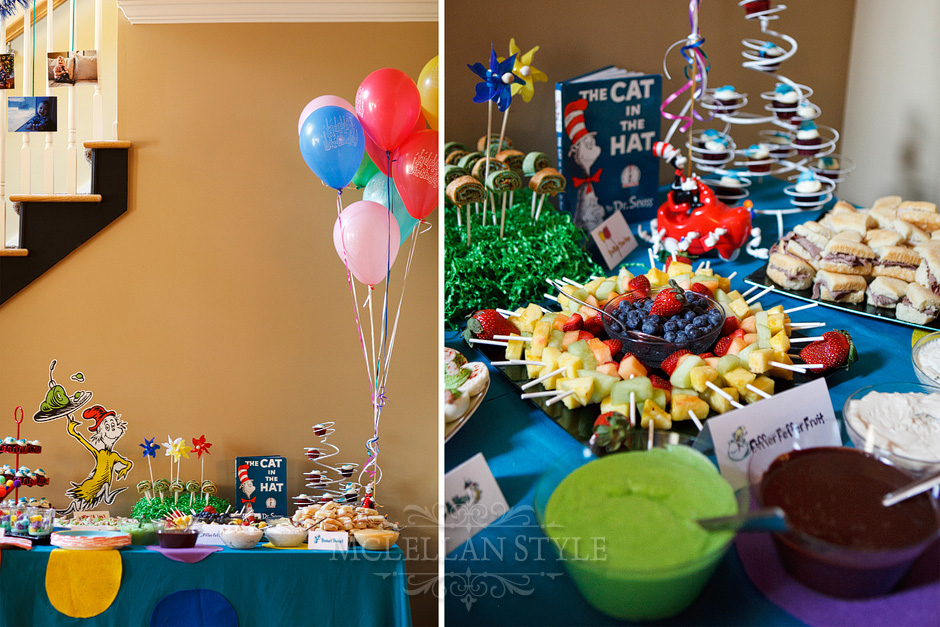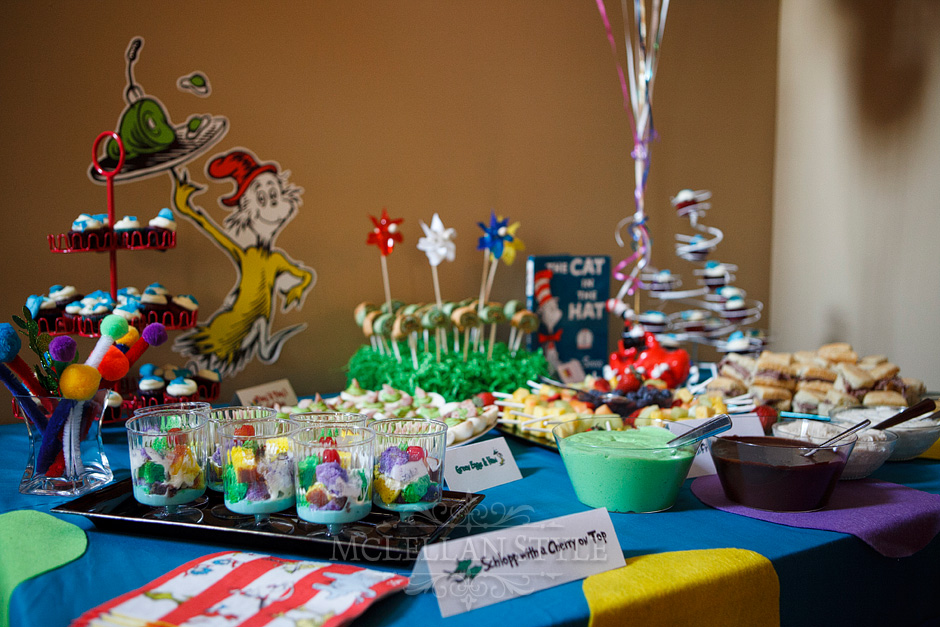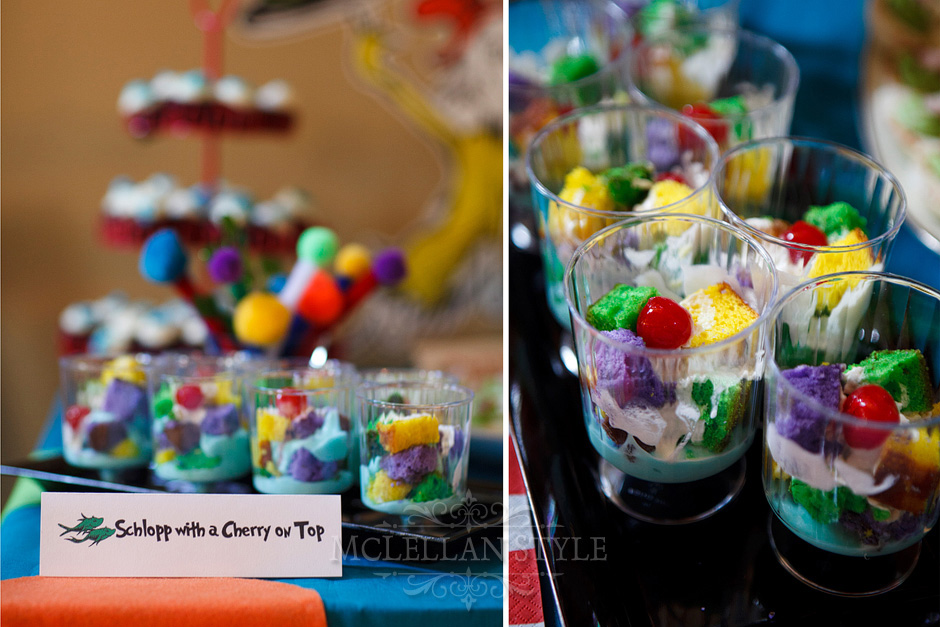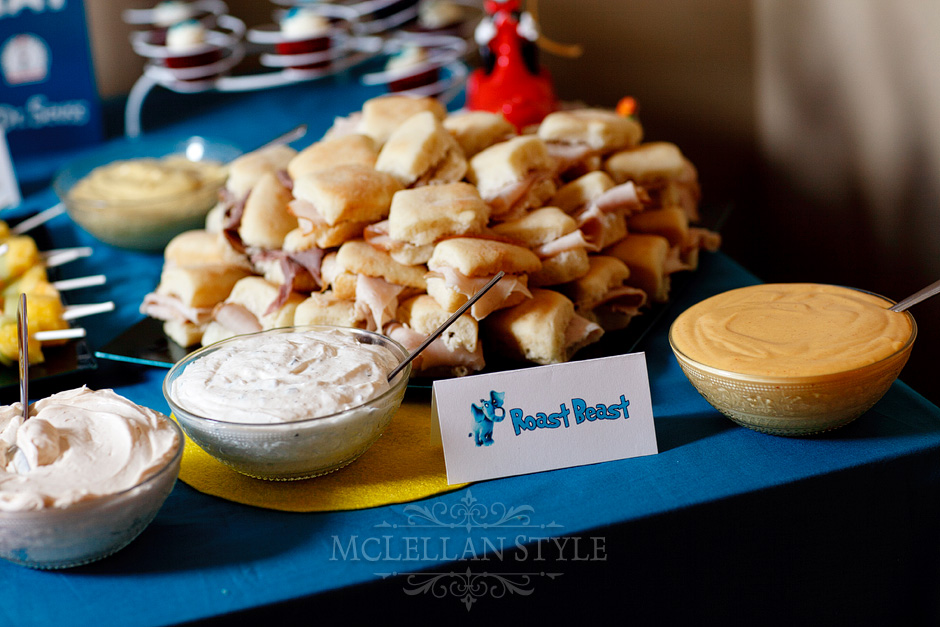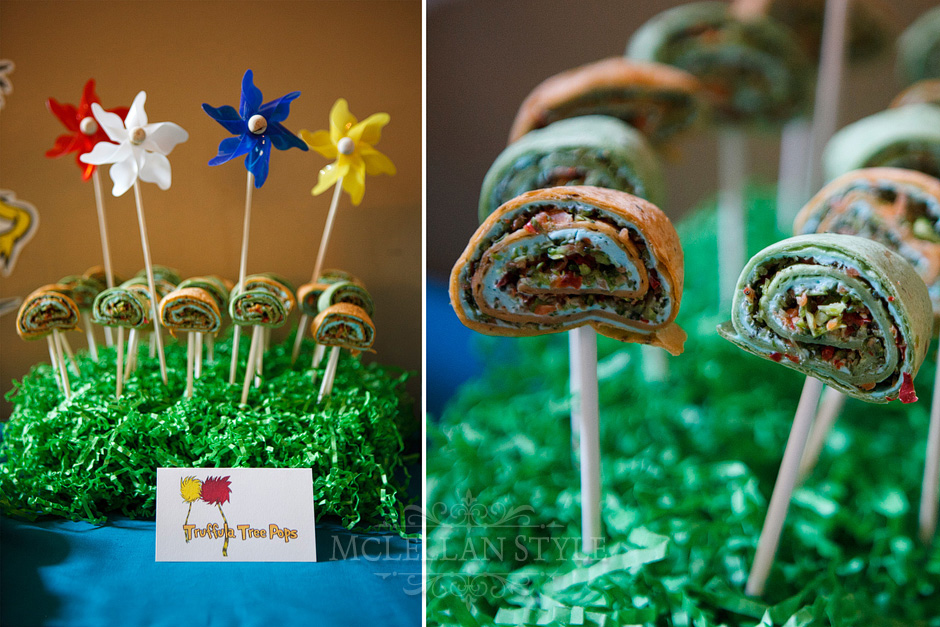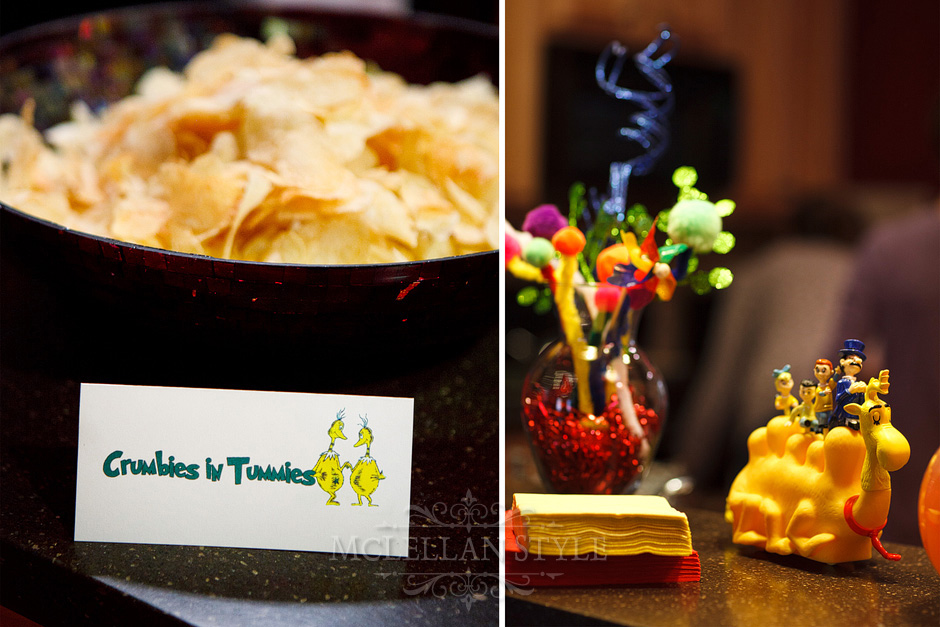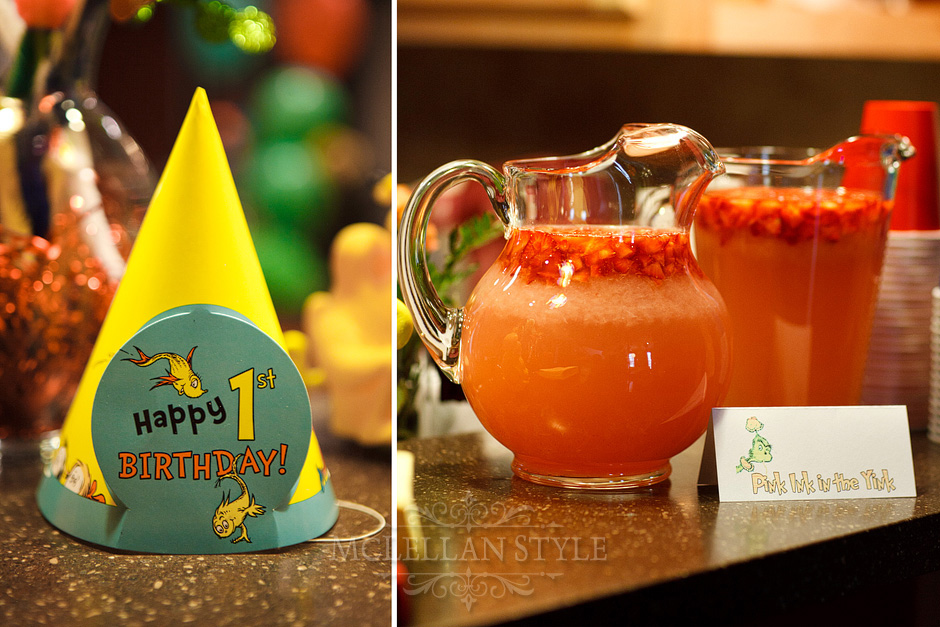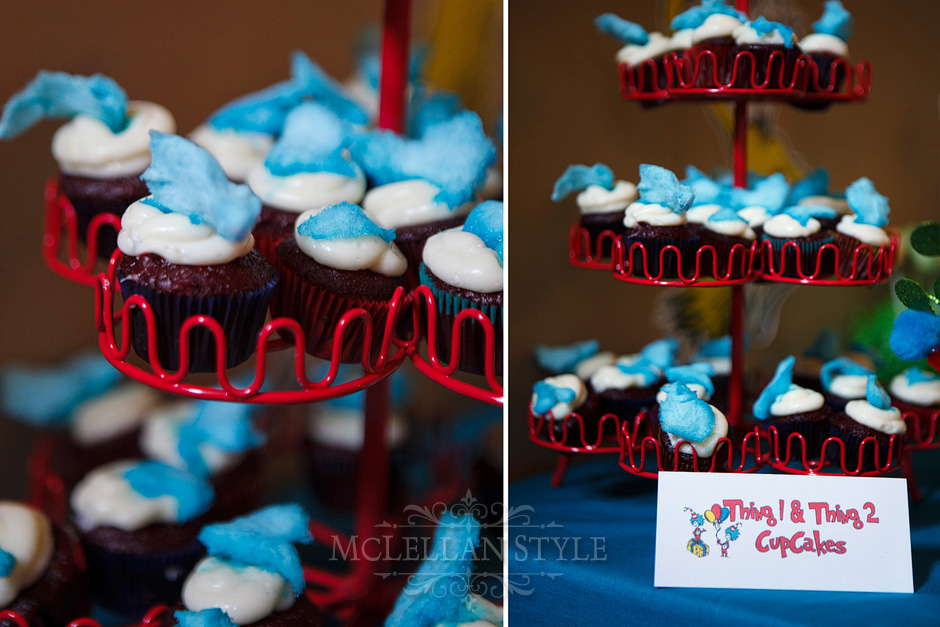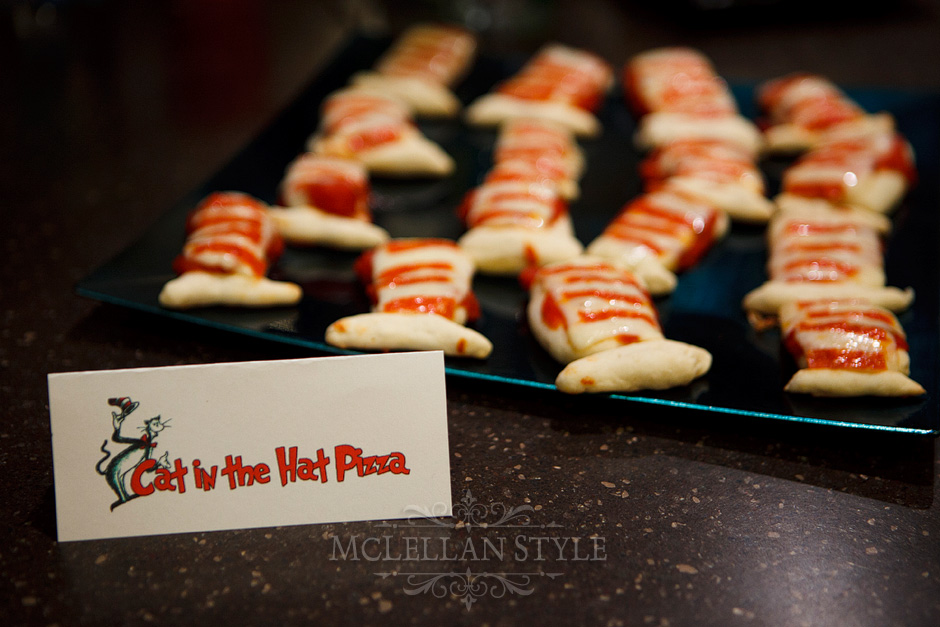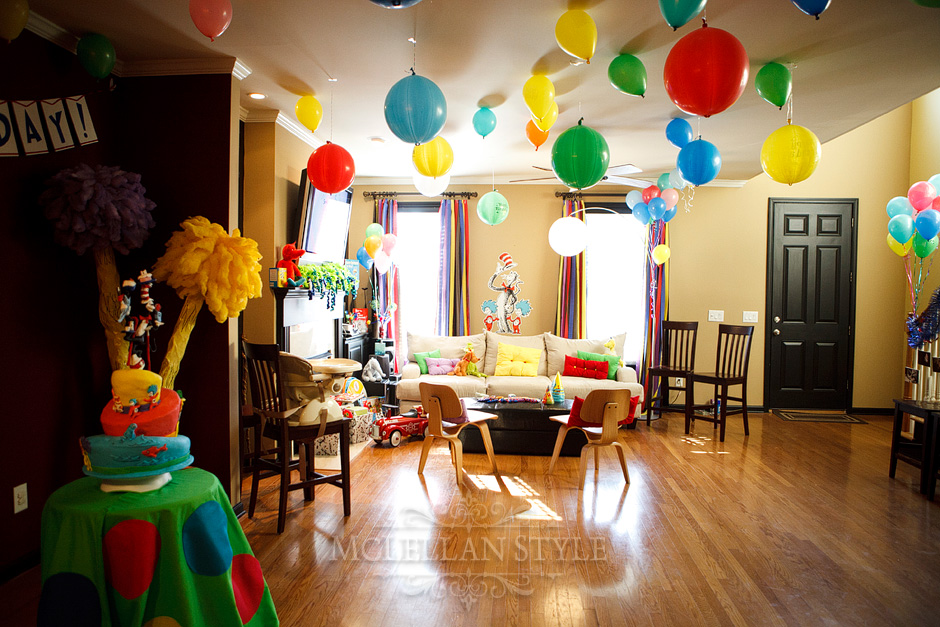 You may have heard me mentioning on twitter about making trees.  Here they are – Truffula Trees from The Lorax to frame up my crazy-over-the-top cake focal point. (More to come on that in a bit…)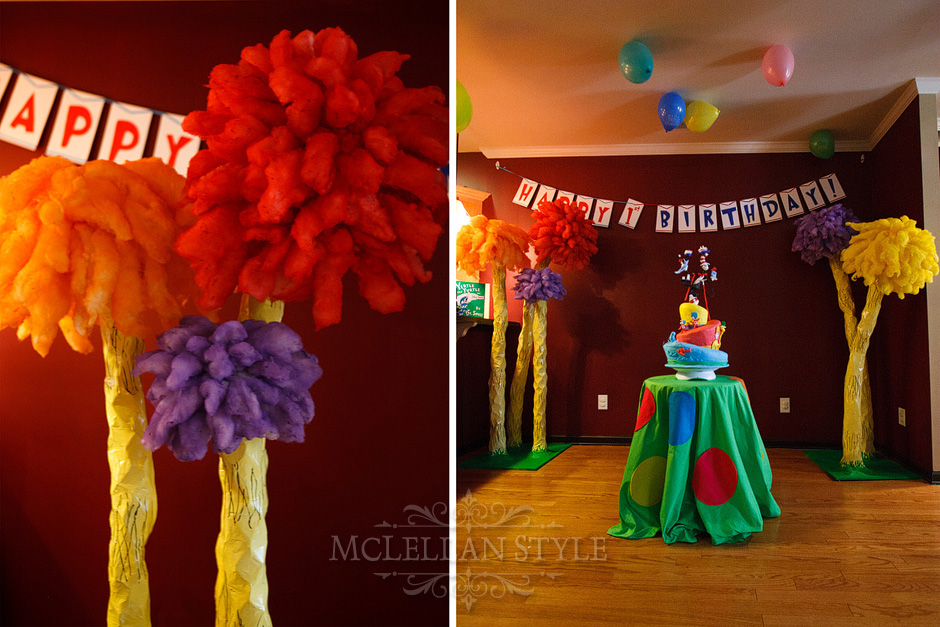 We had a Photo Booth set up in the back for fun photos of our guests – and Sean. ;0)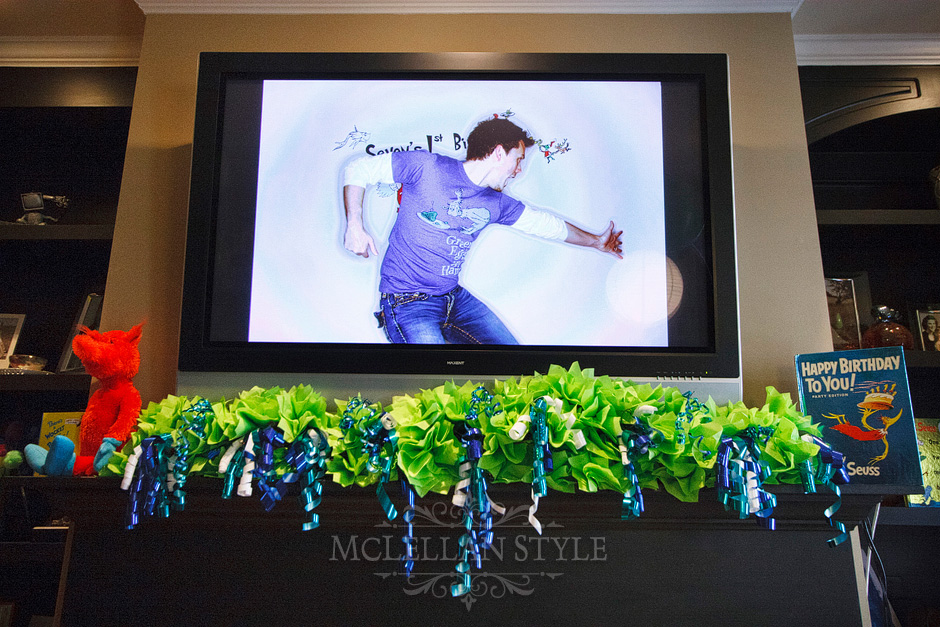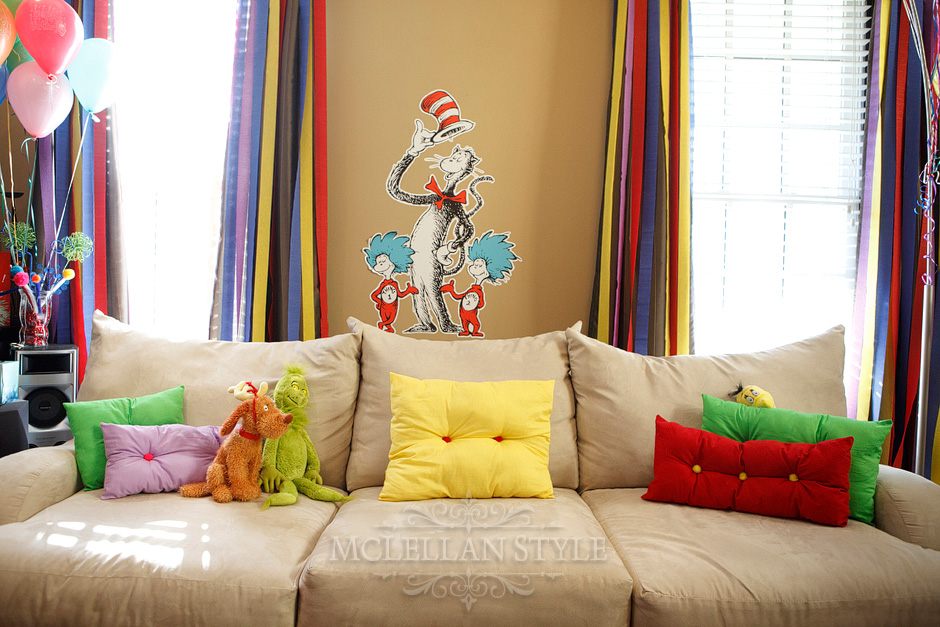 I've been seeing these cute month-by-month photo collages at first birthdays, but our favorite photos weren't usually taken exactly at one month intervals and I couldn't narrow them down so I went with a general progression of Seven's life instead.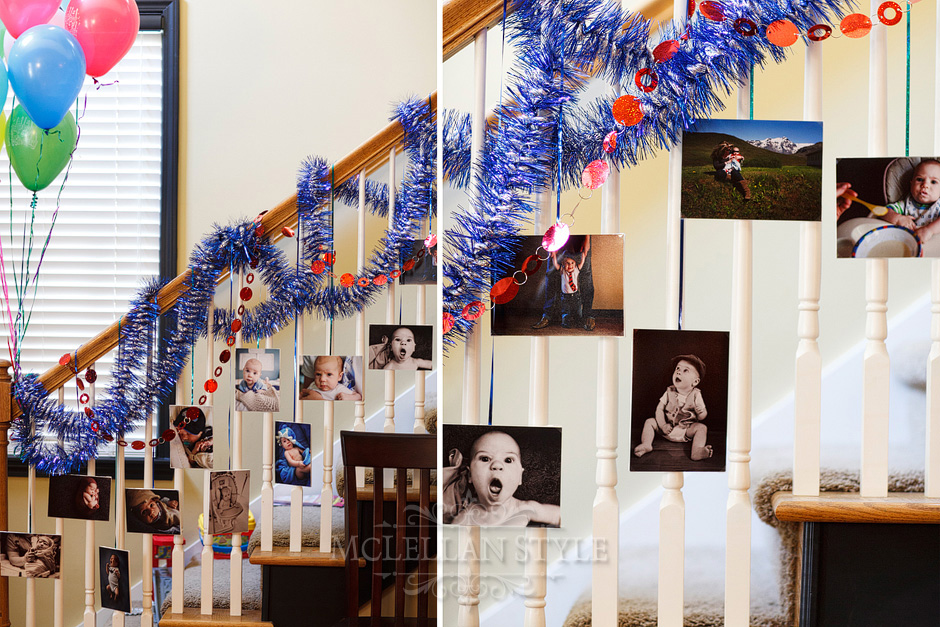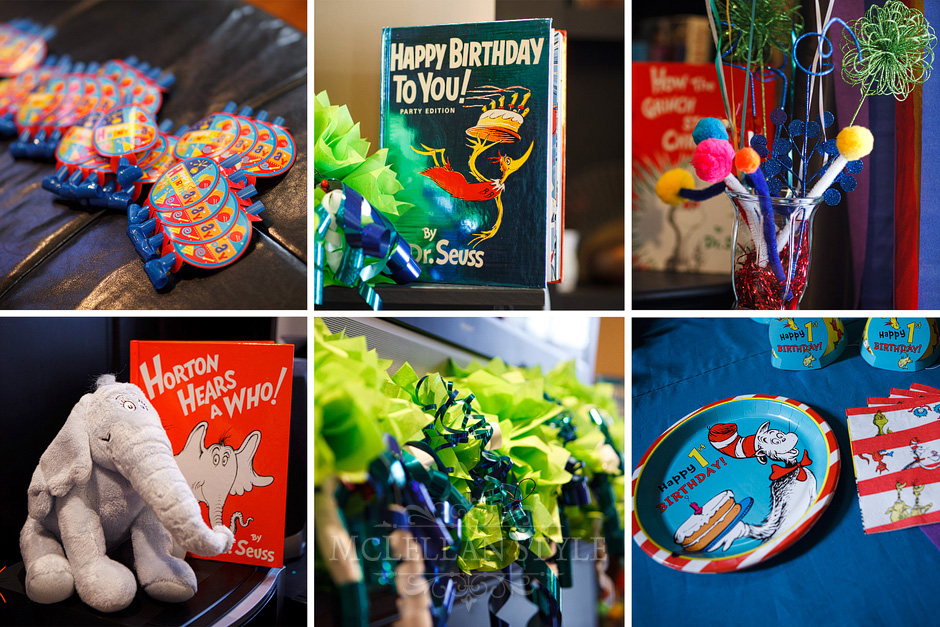 With a birthday right after Valentine's Day, Seven will probably always have a candy bar at his party — at least until he starts to complain about all the pink!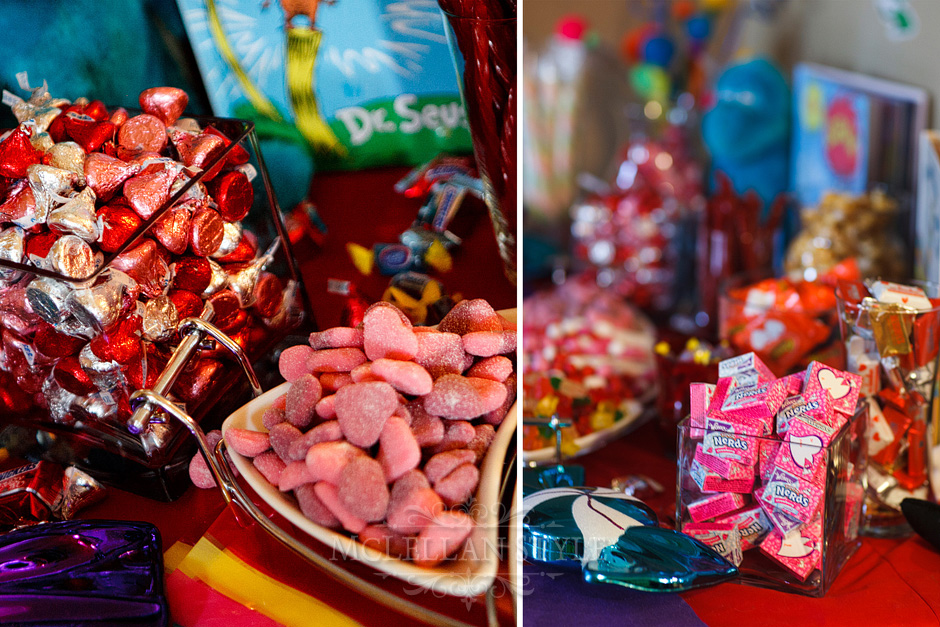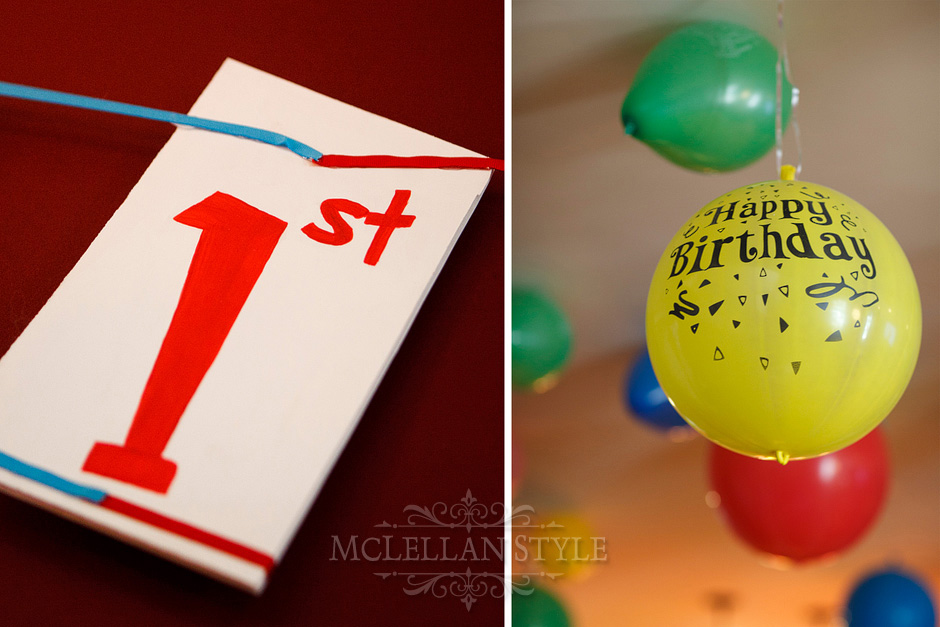 So the cake…
I knew I wanted to try to make it myself so I took at Fondant I class at Sweetwise (which I highly recommend by the way!).  I figured the only right way to do a Dr. Seuss cake would be for it to be a topsy-turvy cake and since I didn't have time to take a class on that too, I watched a youtube video instead.  The cat on top I sculpted out of clay because, as I mentioned earlier, clay has been seeming like a lot of fun lately so this was a good excuse to try it.  The cake definitely had it's flaws, but over all, I thought it turned out pretty nicely – especially for my second time ever laying fondant and my first ever tiered cake!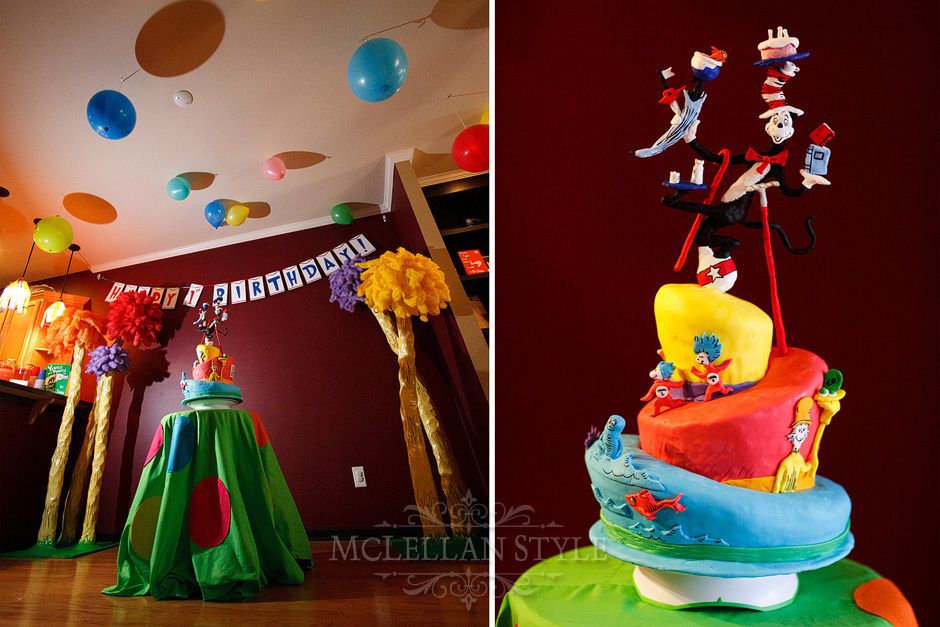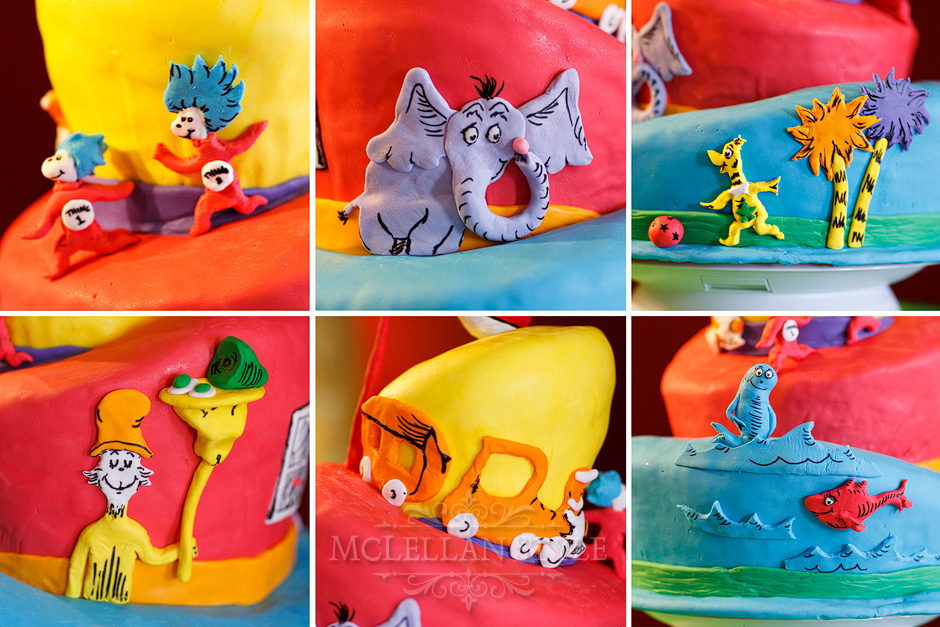 So those were the details. I had this secret fear that I would plan all of this stuff and in the end, what seemed so elaborate to me would end up looking like a few well decorated tables sitting in my house instead of a Seuss wonderland.  In the end though, I was really happy with the results.  What made us so much more happy though was the great turn-out!  We really do have the best friends and family anyone could ever ask for!  It warmed our hearts to have them all here to celebrate with us.  Seven was thrilled too.  He loves people – big and small alike – and a bunch of people at his house just to see him was perfect. :0)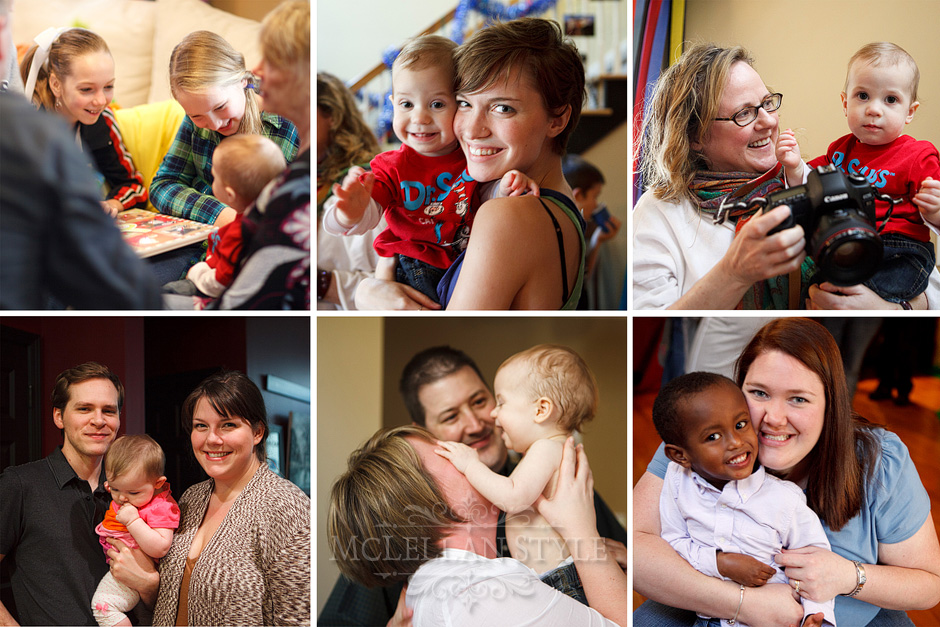 If you can believe it, I used to be these kids' (on the left) nanny, starting with when the oldest was 5 months old. She's 12 now and carries my son around like a little lady.  How time flies!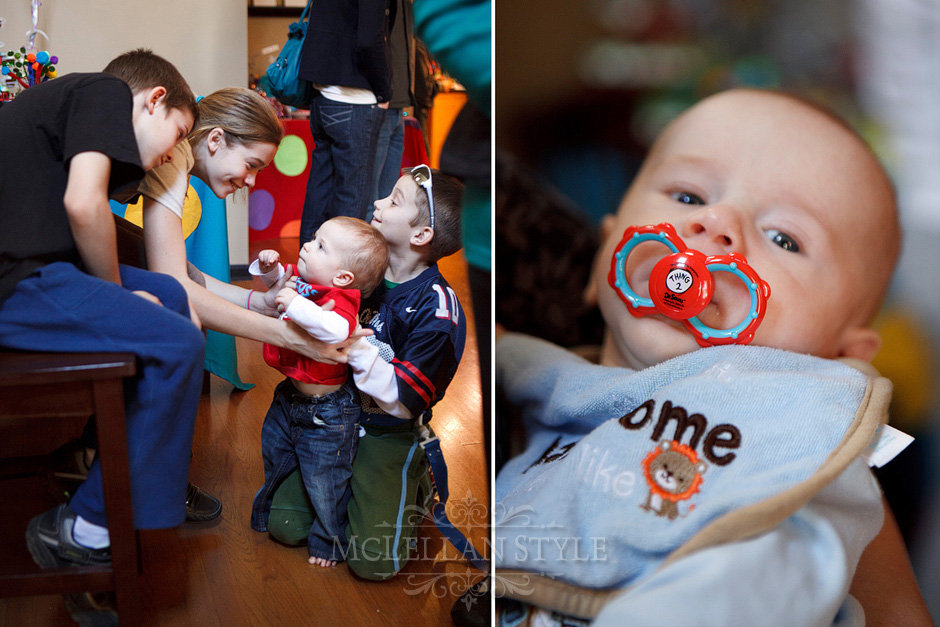 We completely lucked out with the weather and got the one nice day of the week for Seven's birthday.  The little girls all played outside with sidewalk chalk and each made Seven birthday cakes. :0)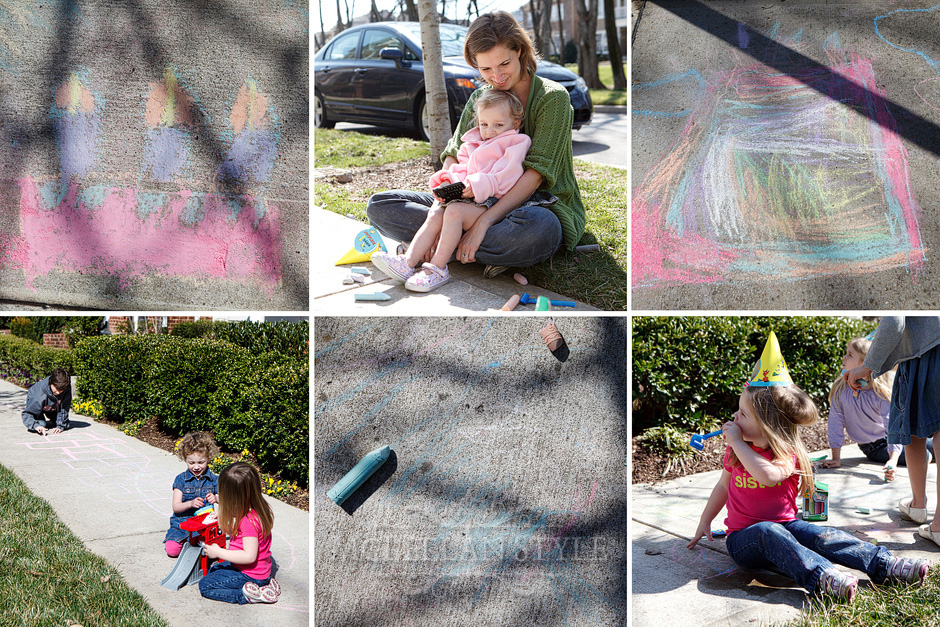 Happy Birthday!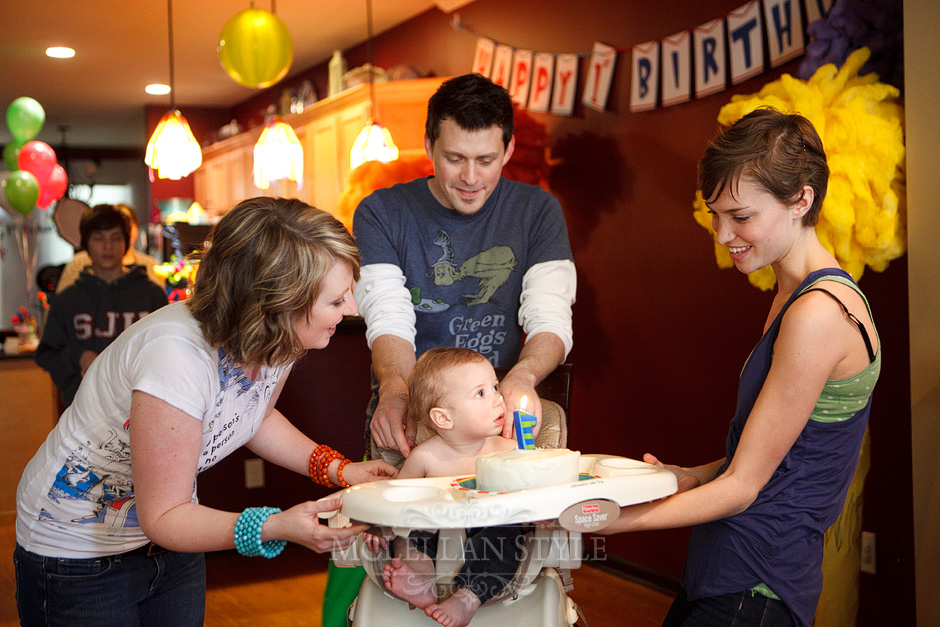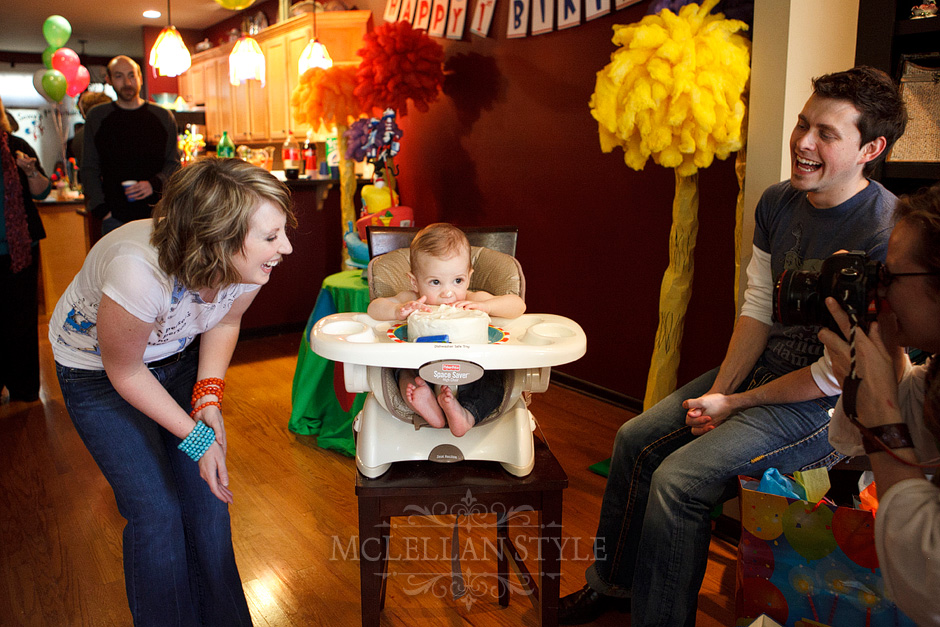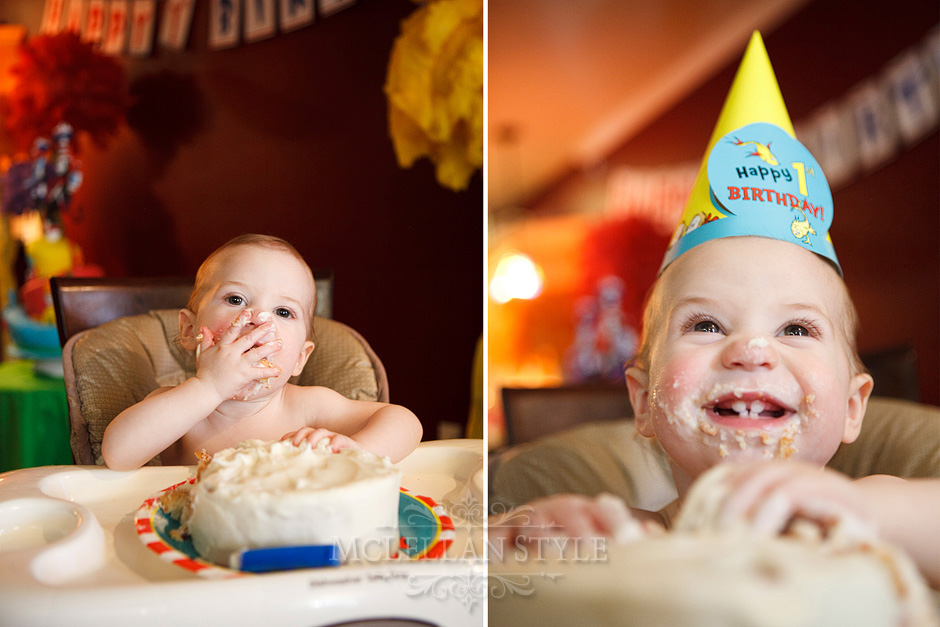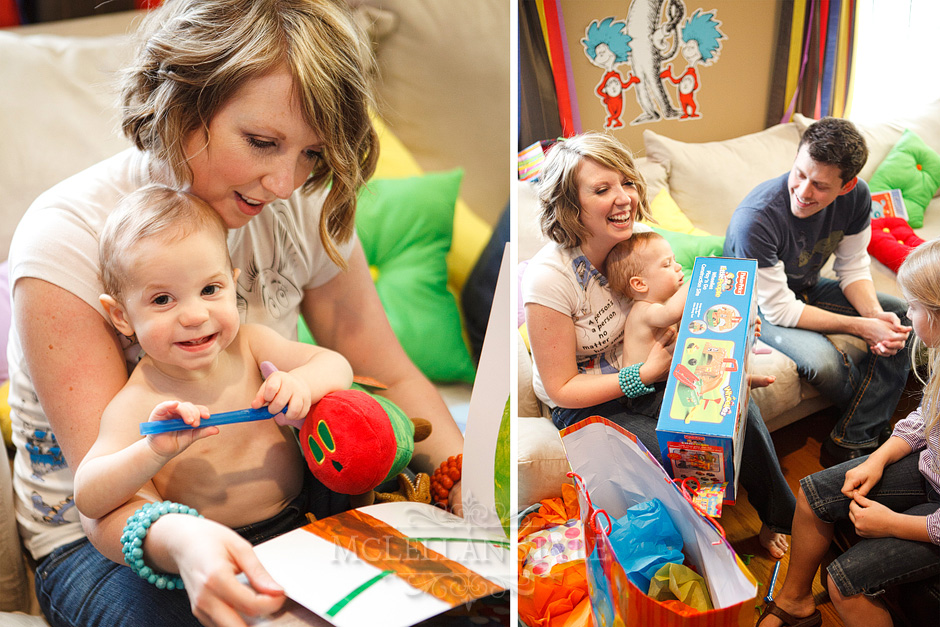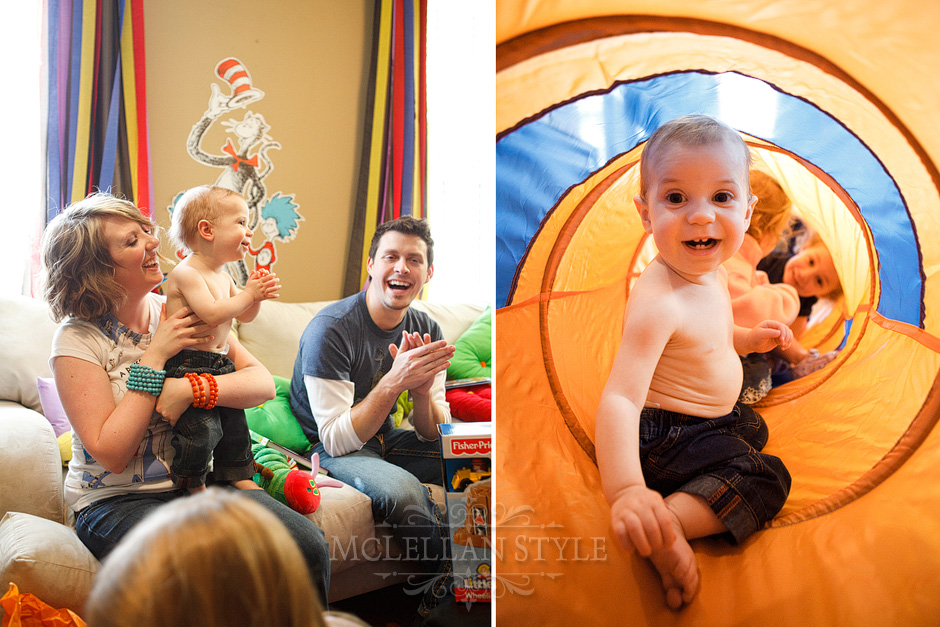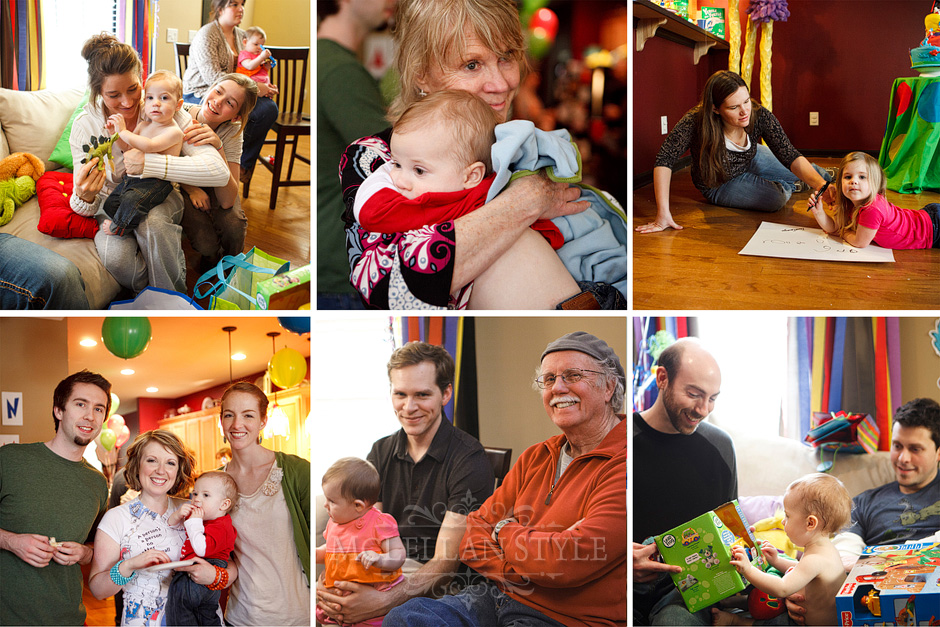 Seven and Violet are little buddies!  When they were a little younger, Seven was constantly grabbing at her and now it's her turn to return the favor. Here she is giving him a sweet kiss – right before she tried to take his ears off. ;o)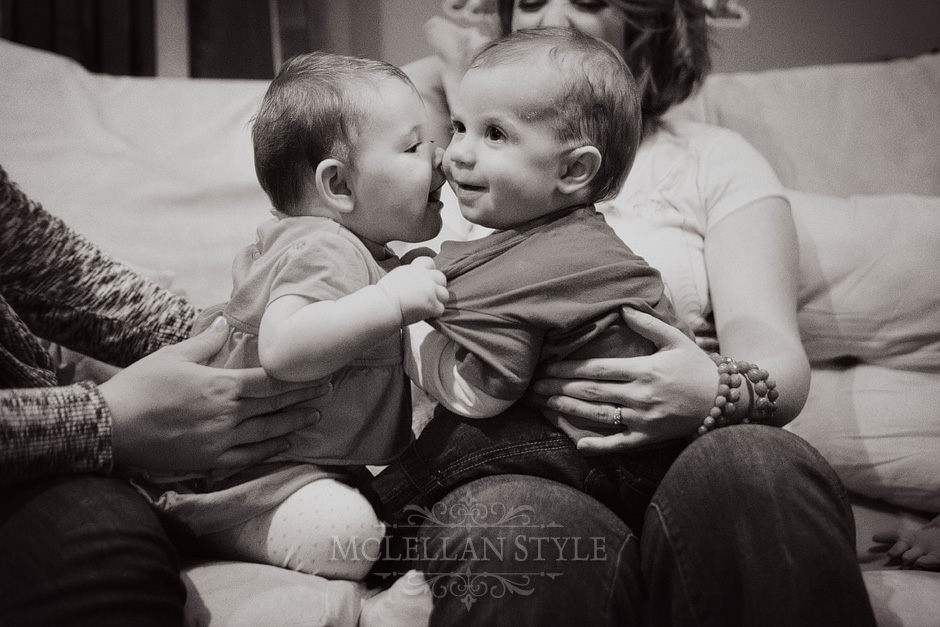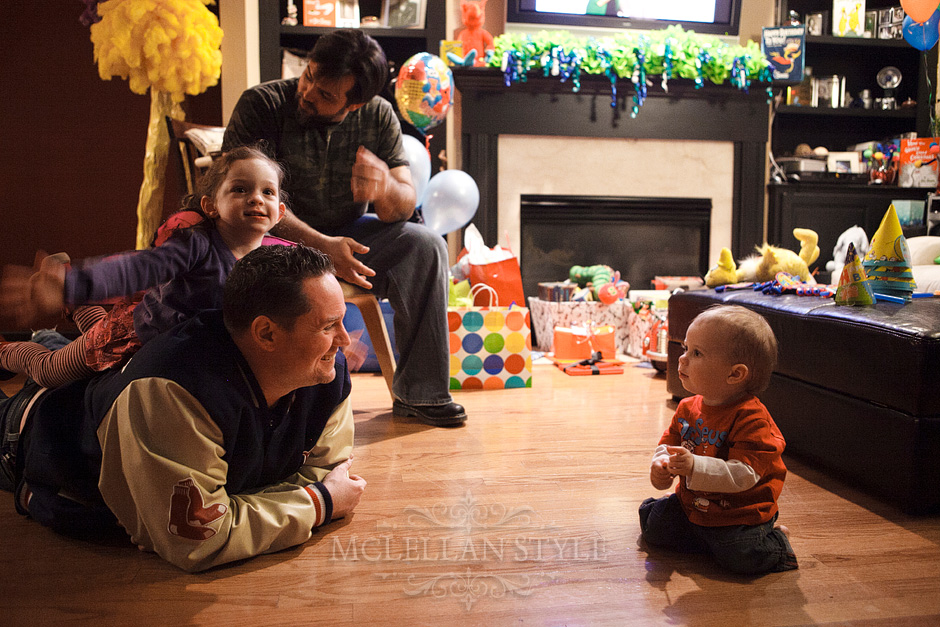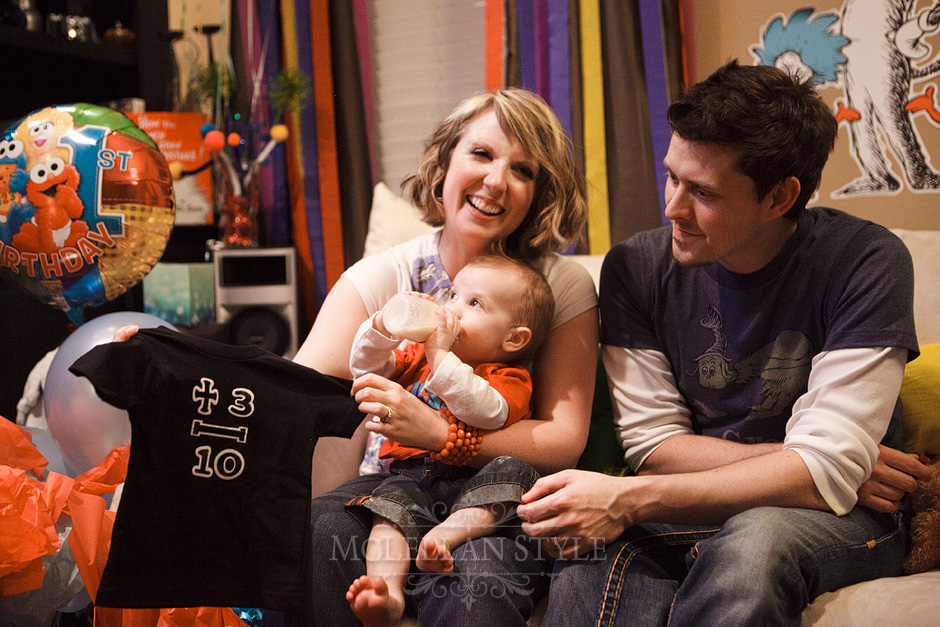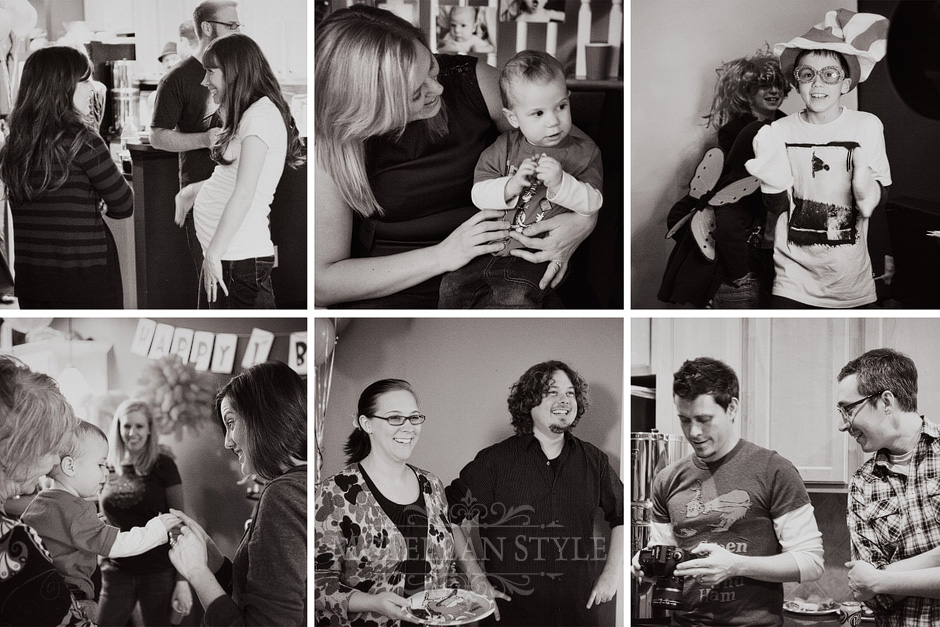 Seven talking to his very-soon-to-be new friend Baby Crafton.  It's about time we got some more boys around here!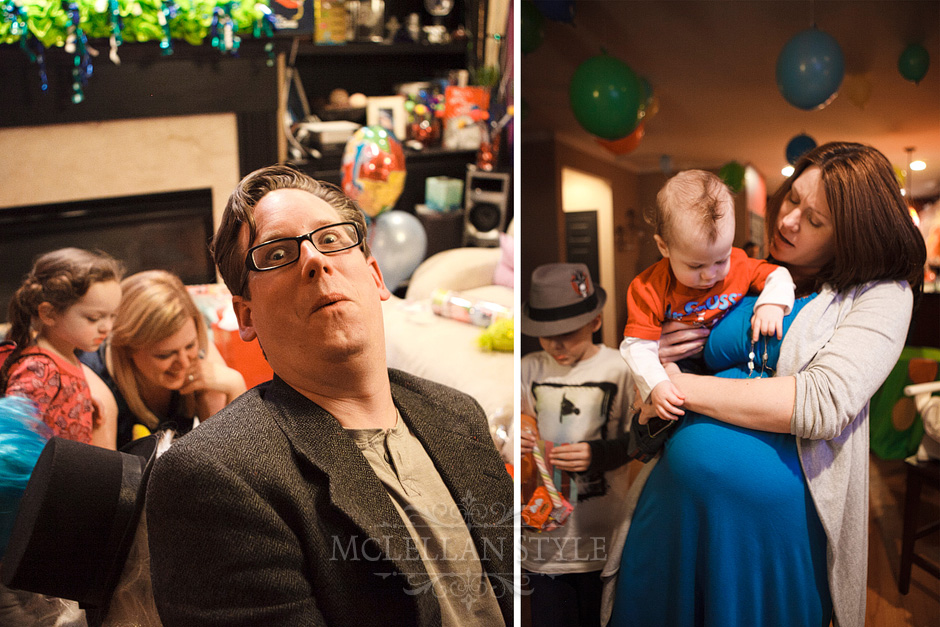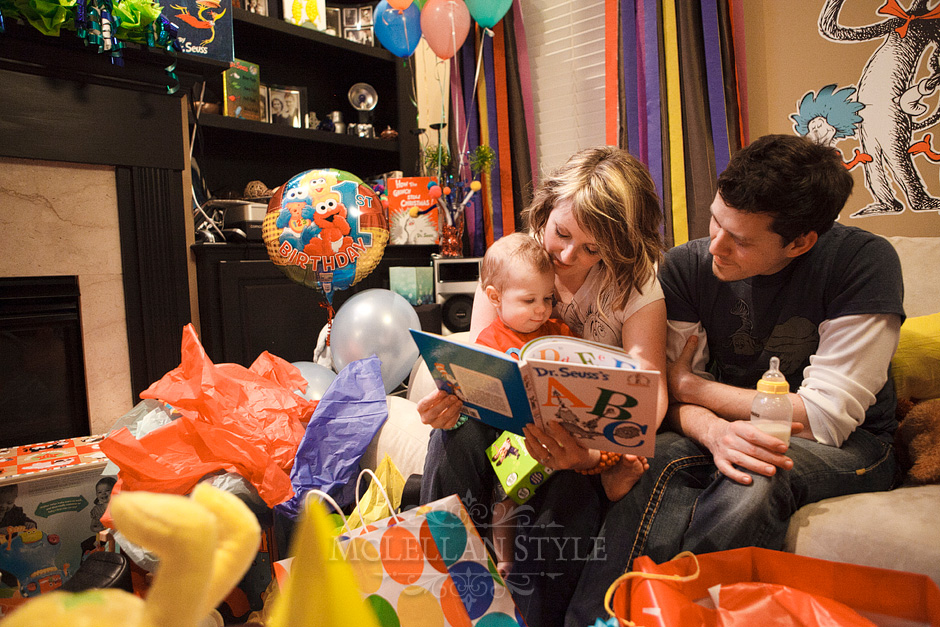 That's a wrap!  Happy Birthday My Love! You are the best thing that has every happened to us and no celebration if any size could ever fully express our joy! We love you SO MUCH!