Urban Wedding Photography Part Deux
Lauren and Billy's wedding day was a huge success!  Mary Alice of A Delightful Day event planning kept everything running smoothly and poured great love into all of the details.  Trotline did an amazing job of making a reception into a true celebration and Chef's Market made the most delicious wedding day feast!  
The wedding was held in the beautiful stone chapel at Christ the King Catholic Church with the reception to follow at aVenue.  Without giving too much away before the big reveal for our couple, I thought we'd continue our recent theme of sharing all of the fun details from their wedding with you!  
We are on a roll with the University of Tennessee weddings this month it seems!  The first time Billy set eyes on Lauren, he was at a UT game and she was down on the court dancing with the UT Dance Team.  He arranged for mutual friends to introduce them and they've been together ever since.  To pay homage to the school that brought them together, they tied in references in little ways throughout the reception.
First, the candy bar of the gods.  There is nothing better at a reception than a pretty candy bar! =)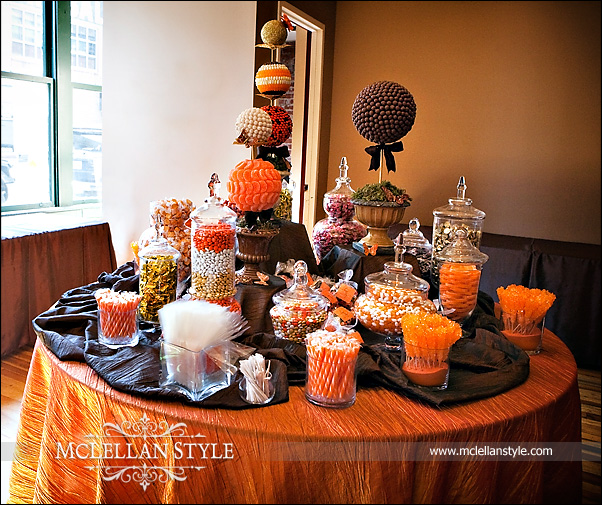 Any candy fitting the orange and brown color scheme seemed to be fair game. =)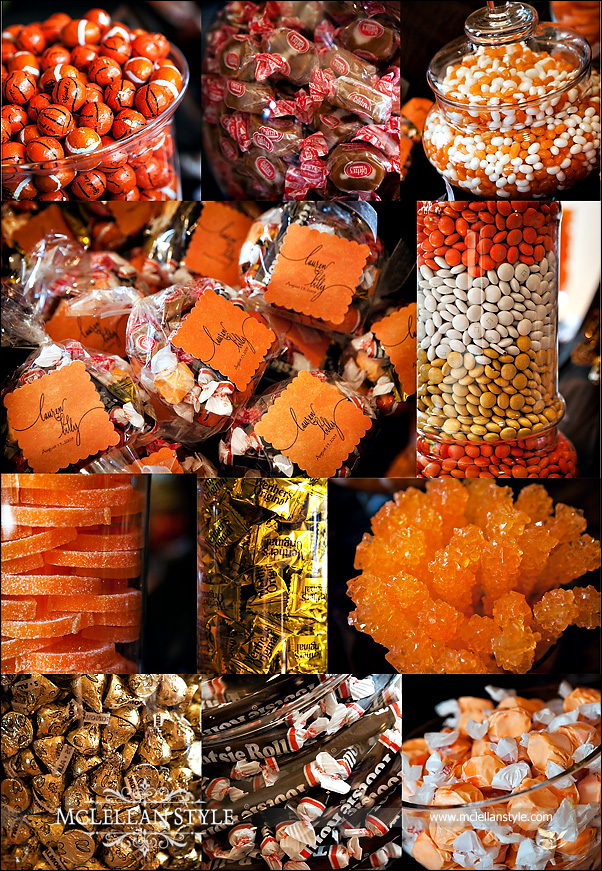 Rhonda Patton Designs did an incredible job with the flowers!  Everything was so beautiful!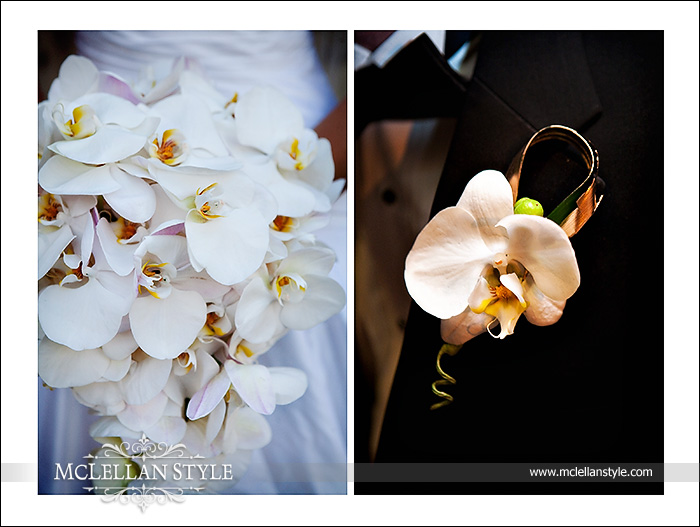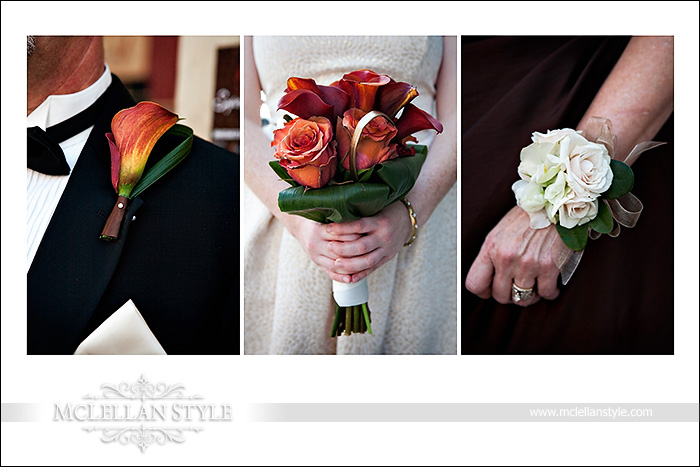 aVenue is a great place for a party!  With a large dance floor on the main level and a huge loft above with comfy couches for those who want to relax, it's a great atmosphere for a wide variety of guests.  The old wood floors, exposed ceilings, and open layout also make it very chic.  Nashville Event Lighting added to the ambiance with their beautiful gelled spot lights set around the room.  Between Rhonda, Mary Alice, and Nashville Event Lighting, I'm guessing aVenue has never looked so beautiful!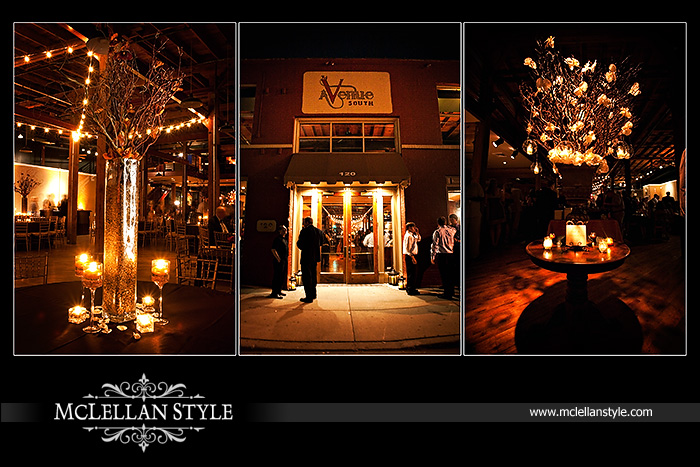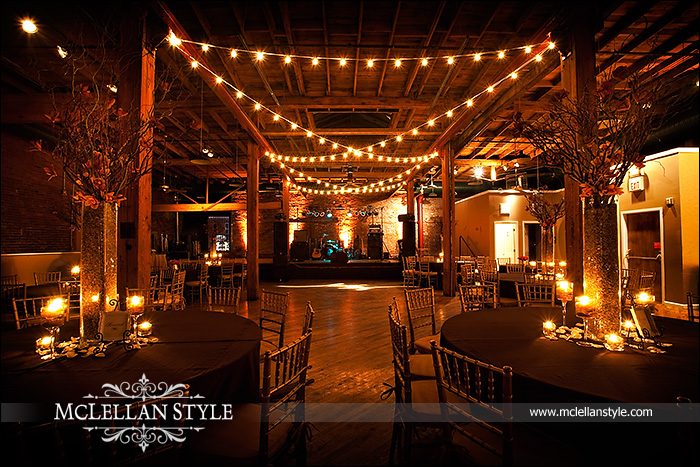 We've been seeing this more and more and I love it!  Choosing an interesting font for your names and then carrying it throughout the various elements of the wedding gives the overall theme an extra element of cohesion…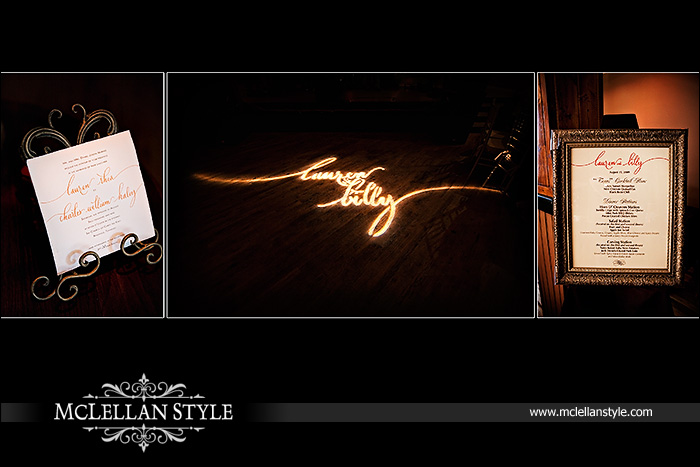 The Bake Shoppe made an exquisite and oh-so-tasty cake for the event.  Lauren is obviously all about the details because the personalized figures on their cake were too cute!  The bride wore a gown to match Lauren's and little gold shoes while the groom kept a dirty old UT hat at hand, just like Billy. =)  They even added their cat!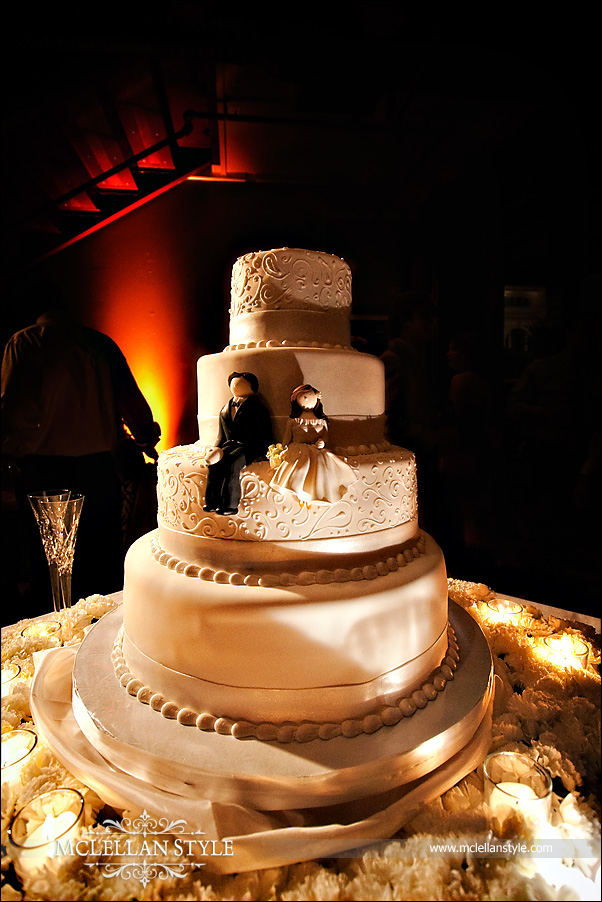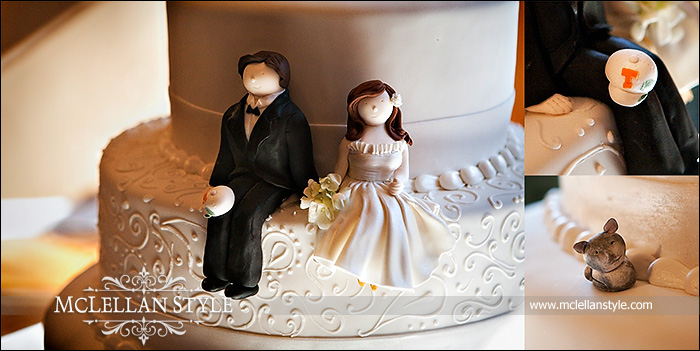 I think I might need to be a cake designer for my next career.  I must know how to make smooth, intricate cakes!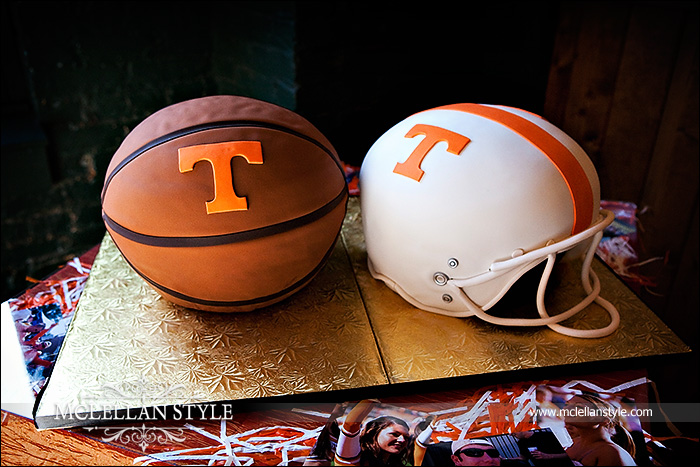 All in all it was a fun, beautiful evening!  A huge congrats to the happy couple!  Can't wait to see you both again soon! =)