McLellan Style: New blog!
Yes, that's right.
New. Blog. !!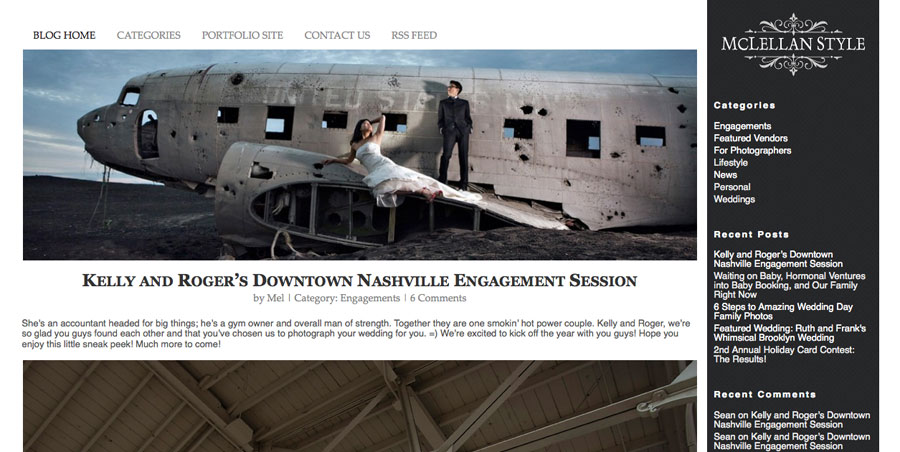 You may have had trouble over the past few months, and DEFINITELY had trouble over the past few days leaving a comment on our blog :(
So here is the latest design, with working comments again :)
This time around we've optimized for 1200 pixel wide monitors and larger, as we've found that currently less than 5% of our traffic is viewing at lower than that resolution.
If you subscribe to our blog via RSS, we have updated the feed address, so please update to: http://feeds.feedblitz.com/mclellanstyle
We've added our latest instagram photos to the sidebar on the right, because we heart instagram!  You'll also start to see Pinterest "pin it" buttons below each image, which is something we've really been wanting to add!
Most importantly: Thank you so much for being here — we love you!
Sean & Mel