Amanda and Jon: A Timeless Affair at Union Station
Amanda and Jon's Union Station wedding was the kind we love to photograph: relaxed, intimate, and beautiful.  It was classic with a hint of vintage with suited the hotel so nicely.  I felt like their wedding could have taken place any time between the 1920's and now and it would have seemed perfectly in place. Now that's timeless.
The detail on their beautiful (and tasty) wedding cake was fantastic!  The photo below on the right showcases one of their fantastic centerpiece displays.  I love the tall ceilings inside Union Station, and the tall flower arrangements suited it so well!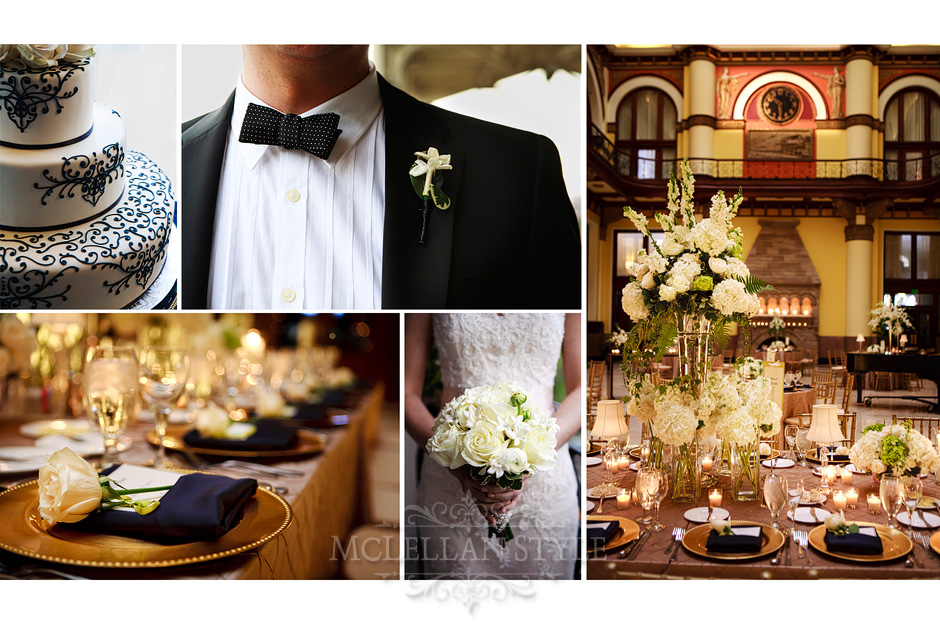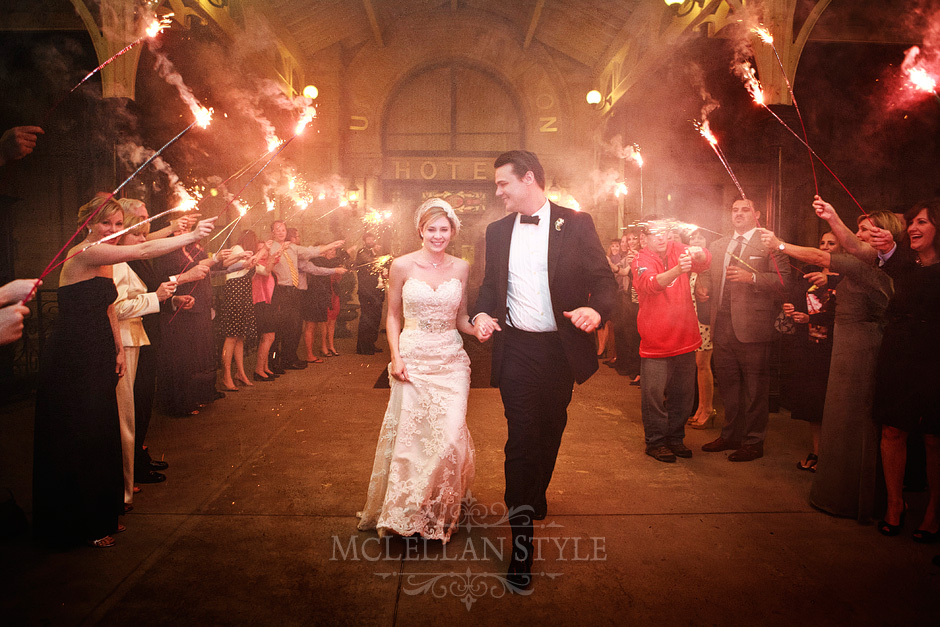 Amanda and Jon – Thank you for allowing us into your lives. You are beautiful people and it was our pleasure to spend your wedding day with you. May your love stand the test of time, always. :0)