The Iceland Adventure Continues – Part 2!
Iceland is a place that Sean and I would have never thought we would ever go, but we're so glad we did!  Who knew there was such beautiful scenery to be found on a little northern island the size of Kentucky?  We spent 7 days there, traveling across the entire southern border of the country from one side to the other and back again.  There aren't many people we could spend that long in a car with but Josh and Ting make the list and we had the best time with them!  We really need a horizontal blog to show off all of the amazing panoramic landscapes we captured during our time there but in the meantime, these will have to do. ;0)
We had driven through cold and rain and more rain all that day and then we saw this!  If Lupine isn't Iceland's national flower, it should be.  Whatever isn't covered in lava seems to be covered in Lupine and with the sunshine and the breeze, it made for the perfect image!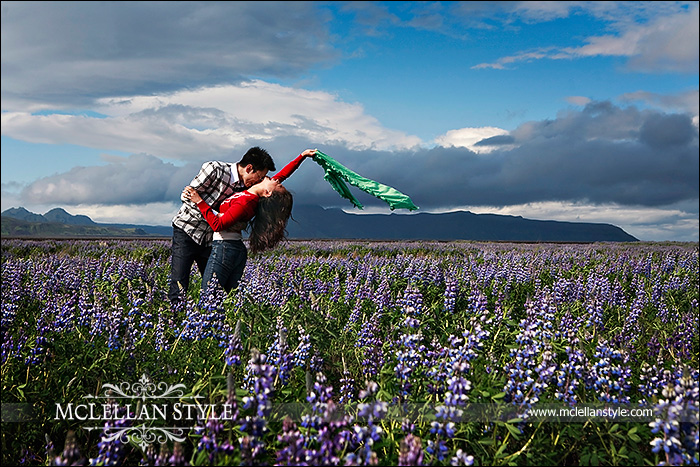 Speaking of lava, the lava fields were just incredible!  Rolling mounds of hardened lava spread as far as the eye could see!  The strangest part though was that when you stepped on it, the thick moss covering the rock made it feel like the softest carpet you'd ever set foot on, or laid out on for that matter…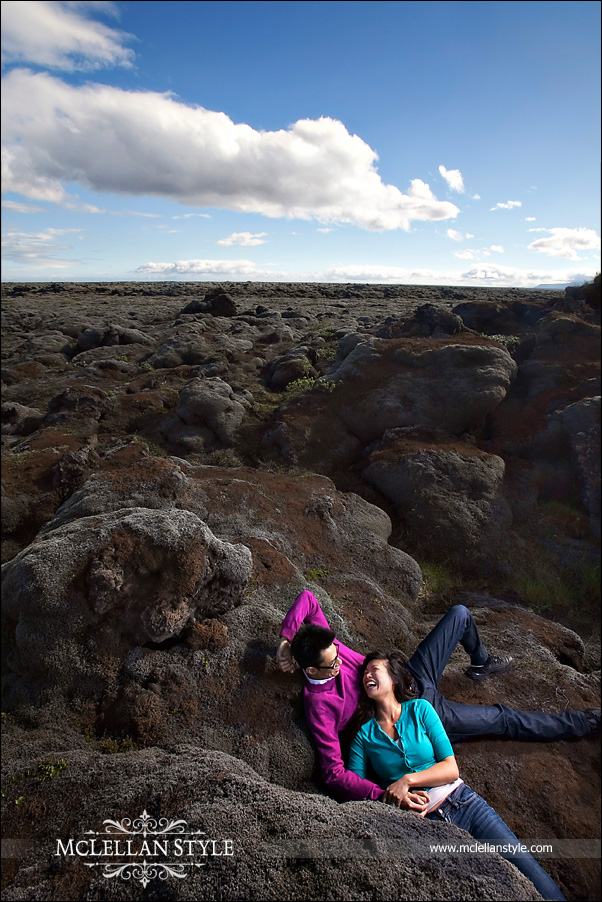 Our very favorite part of the Icelandic landscape though was a little something the U.S. Military left behind…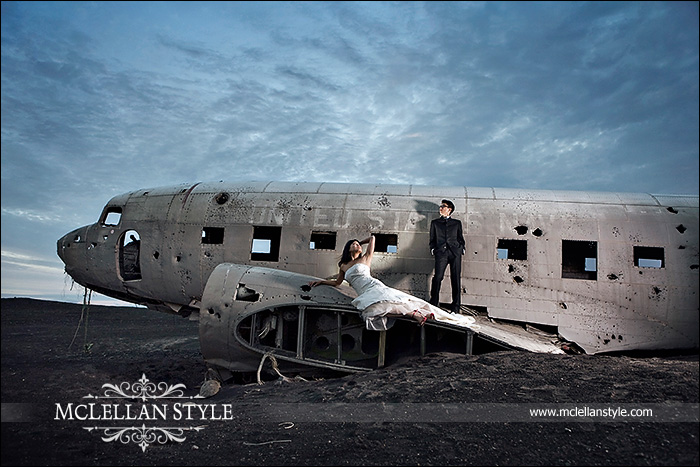 Ah!  Can you even believe the things they just leave sitting outside in Iceland to fulfill a photographer's wildest dreams??  We're soooo excited to get to work on this shoot!  It's going to be epic!  Hope you enjoyed this little sneak peek. :0)