Stanjel, Slovenia Shoot – Wedding Photographers International
When we arrived in Slovenia the rain was steady and temperature was just plain cold – not exactly ideal conditions for getting a tiny girl outside in a strapless wedding dress!  Mojca was fantastic though and I'm so pleased with the results from this shoot!  She and Riccardo were totally up for anything and did a great job of looking warm and dry! :o)   
A little background on the setting:  Stanjel is a tiny Slovenian town dating back to the 14th century.  It rests on a hilltop with winding narrow streets, castle ruins, and beautiful rustic homes.  Mojca's family is from Stanjel and many of her relatives still live there.  Her aunt very graciously let us use her house as a dressing room and her grandmother invited us back to her house after the shoot to enjoy homemade bread, prosciutto, and wine – all fresh from their family farm.  Everything was so tasty!  Mojca – please thank your family again for their warm hospitality!
Now for the images…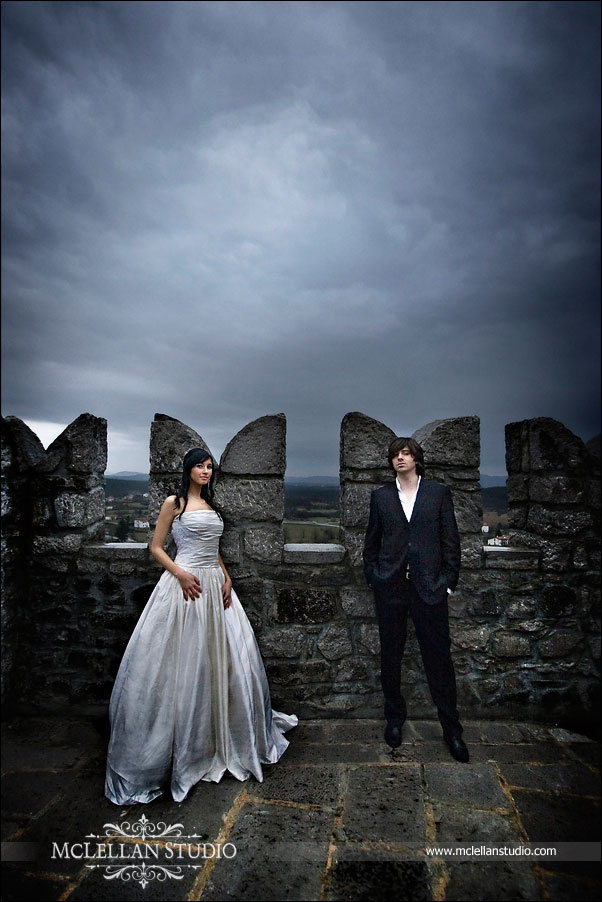 They both have the most beautiful eyes!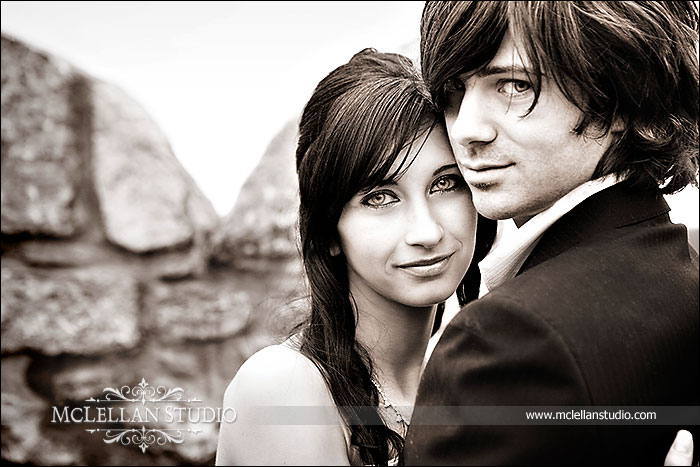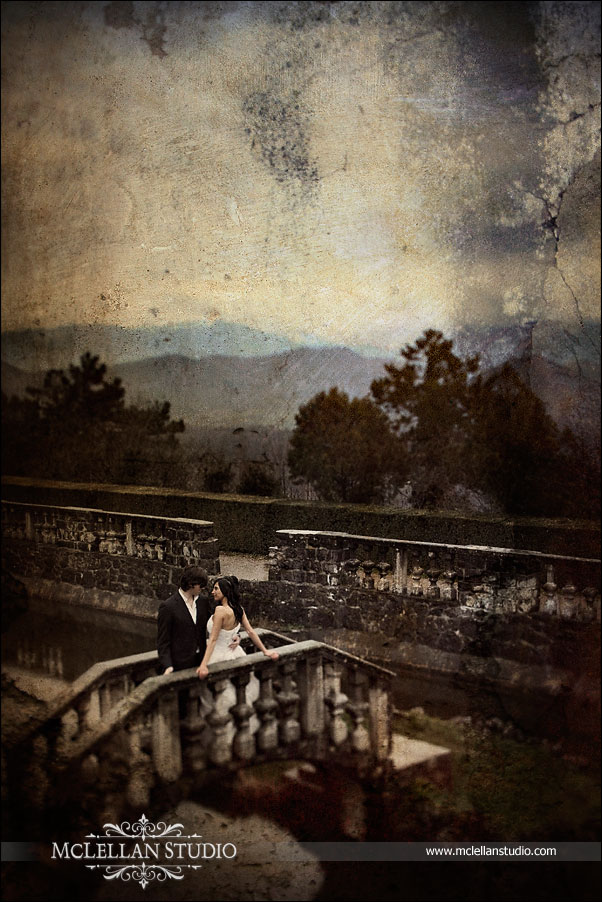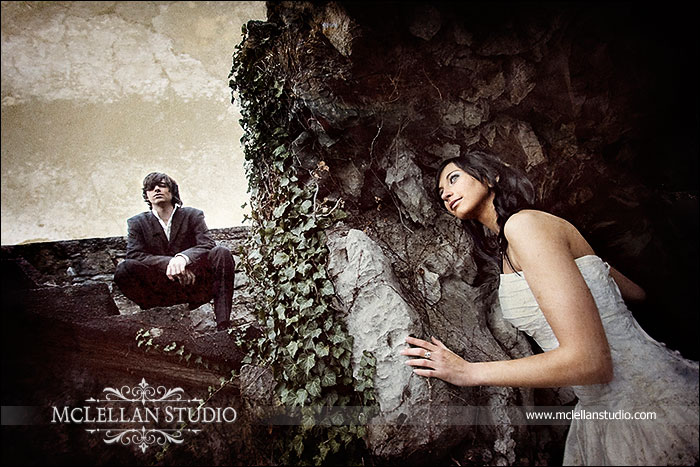 I love all of the random ruins you can find anywhere in Slovenia and Italy…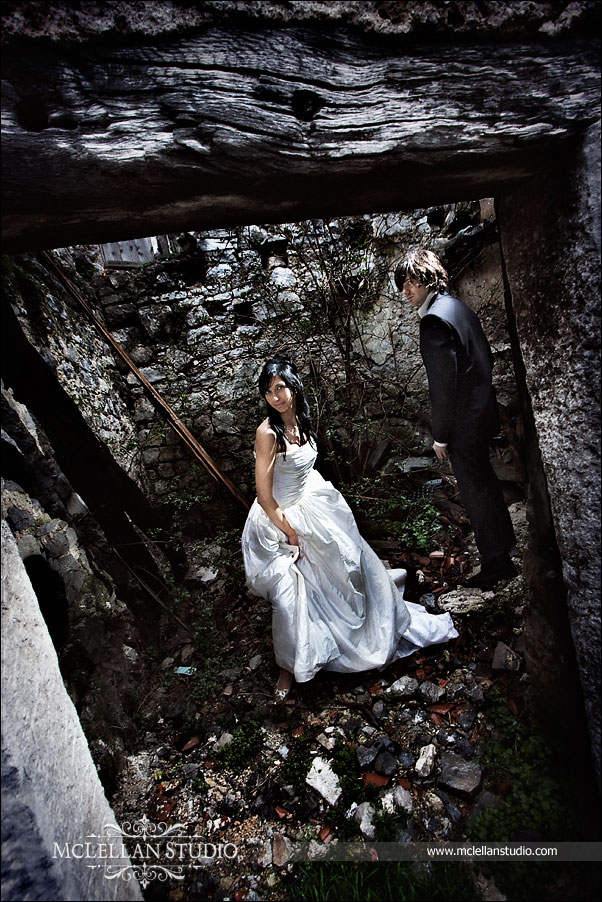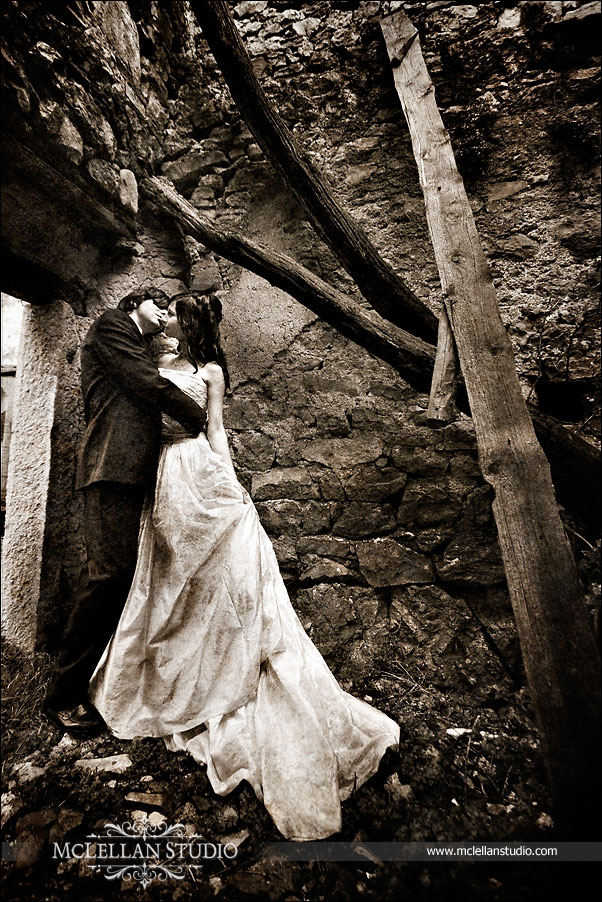 This one is my favorite – good job Sean.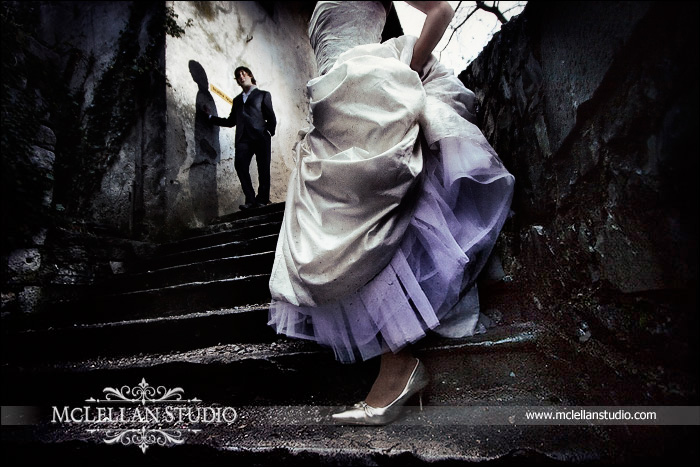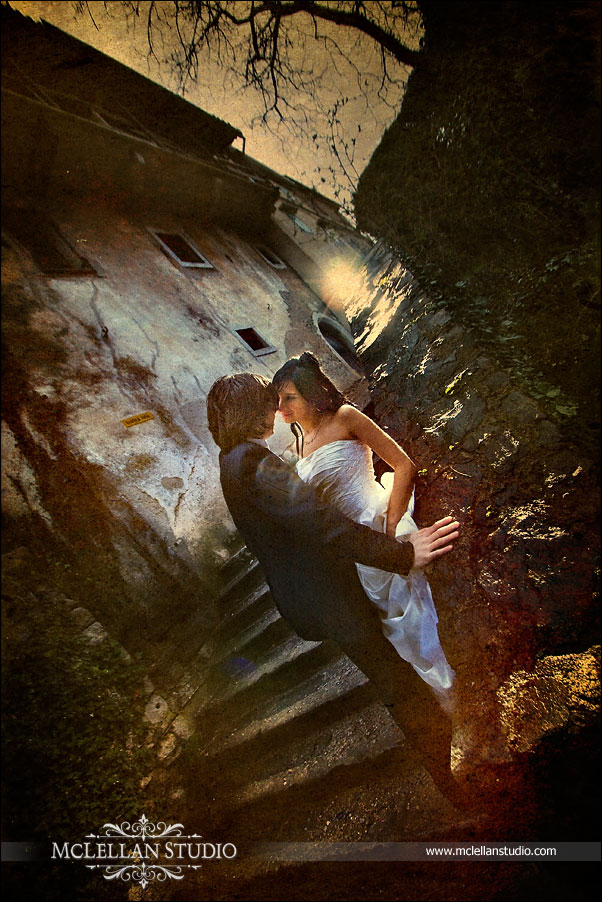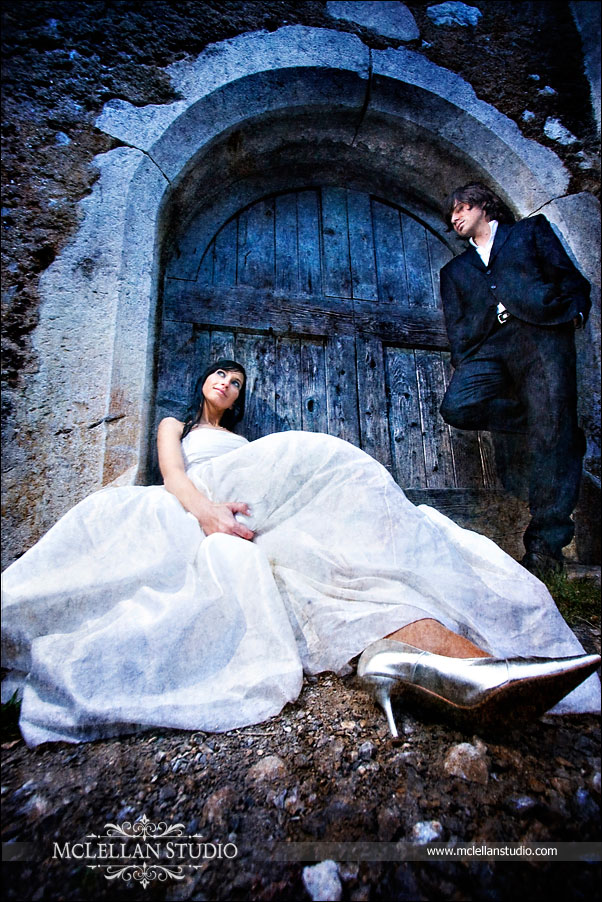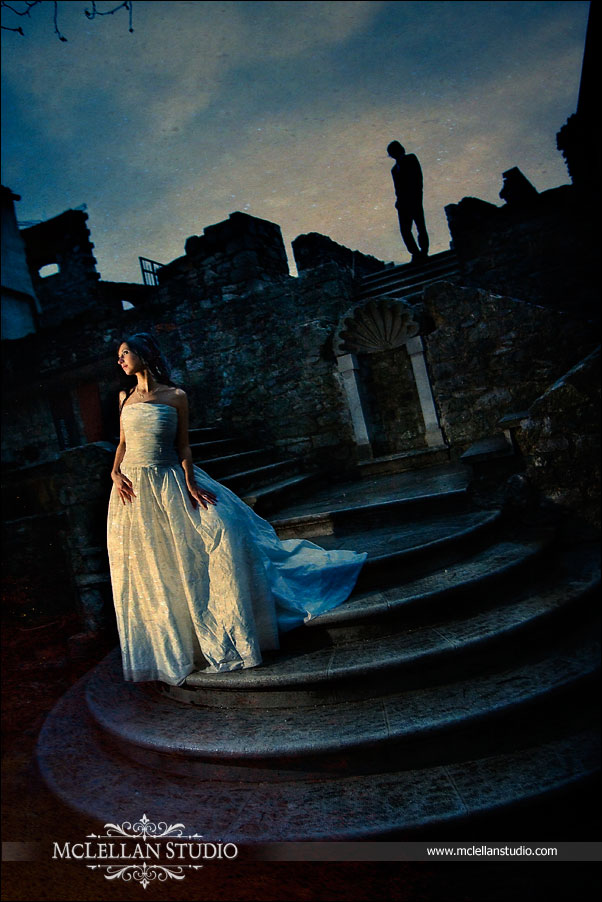 For those who have been asking, these images have been processed using both the textures we shot in Europe and Jesh de Rox's Fine Art Textures.  The majority from this shoot include textures from specifically Stanjel, Slovenia. 
Hope you've enjoyed them! :o)
– Mel