Destination Wedding Photographers – Savannah, GA Wedding – Westin Hotel
So it turns out that working photoshop with a laptop and its touchpad is pretty miserable so, due to just getting back in town, we're pretty delayed with the blog posts.  We were so honored to be asked to join Marlena and Tim in Savannah last weekend for their wedding!  We'd never been to Savannah and I have to say, I am in love!  It's such a gorgeous city with a rich culture and well-preserved history.  It's the perfect setting for a wedding!  I'm excited to share more from their day at a later date.  Small weddings are so great because of their intimacy and these guys had the most precious families!  Marlena's dad is the perfect father of the bride. :)  For now though, here's one of our favorites from our favorite get-away car to date – the red, vintage Cadillac….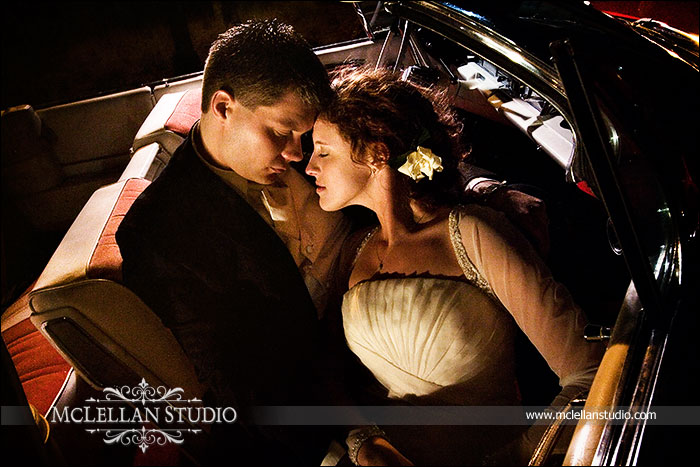 Marlena and Tim, you are beautiful!  Thank you for allowing us into your lives and trusting us with your memories!  See you soon!
– Mel
 p.s. Family session blog coming soon – just tell Sean to get with it!