Nashville Wedding Photographers – Belle Meade Plantation – Racheal + Wes = Married
Rachel and Wes' Wedding was last Saturday and the Belle Meade Plantation.  It was our last really hot August wedding and they were so great about it!  They're clearly crazy about each other and perfectly suited at that.  Racheal has such a calm, quiet spirit and Wes is one of those people who seems at ease in every situation.  They are a great compliment to each other! 
The plantation is gorgeous and we love photographing somewhere new!  These doors on the side of the house caught our eye and Racheal agreed to climb up in one in her wedding dress – I told you they were great! :)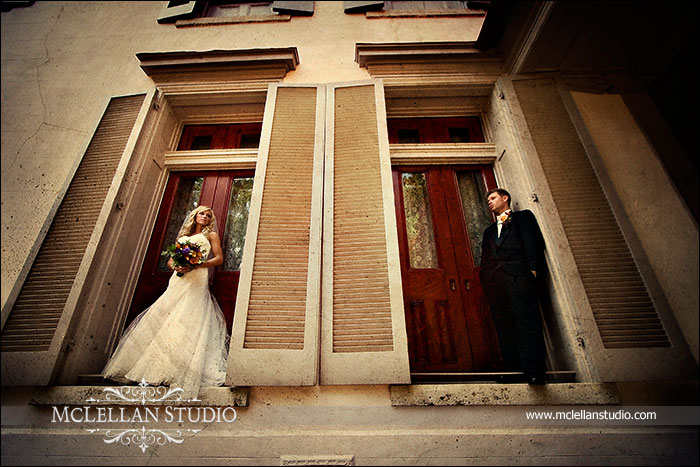 Congratulations you guys!  We had a blast at your wedding and we've been at so many with your group now that you're all starting to feel like old friends! :)  Thanks for sharing your day with us!
– Mel