Sarah and Neil Go to Prison
Sarah is someone I want on the payroll.  Her sole purpose would be to find awesome locations for us to shoot in and make it happen because she is just that good at it.  She and Neil pushers-of-the-envelope, which makes them our very favorite kind of people.  And for every shoot we've done with them Sarah has found a way to make it even more amazing than the last.
Most recently she came to me with list of links to obscure and aesthetically interesting places and told me to pick one.  Our mission was to create a post-wedding shoot that would be unlike anyone else's in a place that would look like nowhere anyone had shot a wedding shoot before — we all flipped for the old abandoned Tennessee State Prison.
That's right: wedding photography where the Green Mile was filmed? (and many other movies: let's not forget, Ernest Goes to Jail!)  Yes!  Sign us up.
Sean and I have known about this place for years, but we've always heard that it's nearly impossible to get in to shoot, and no one even begins to know where to start.
Enter Sarah: Location Scout Extraordinaire.  Miles of red tape and several hoops jumped through later, we were in and Sean and I could. not. wait for this session.  The grit, the age, the eerie yet beautiful structures + our smokin' hot couple in incredibly glamorous attire = Sean and Mel's dream. :0)
Sarah keeps count of the possible number of sneak peek images we usually show on the blog and she said she thought making this shoot happen deserved a 3 image blog post.  I'm so excited about this shoot that I really couldn't narrow it down to that so I added a few more. ;0)  Enjoy!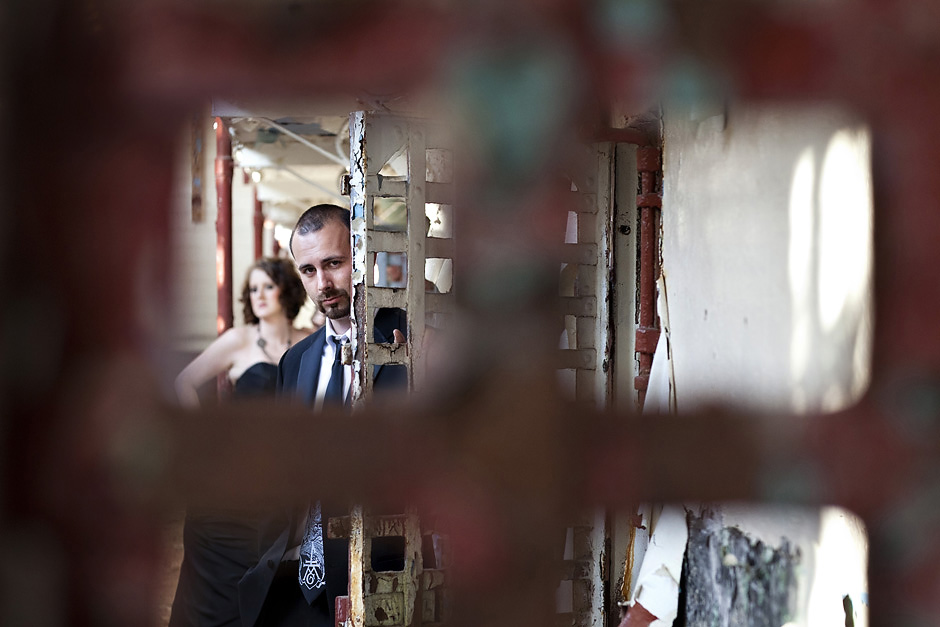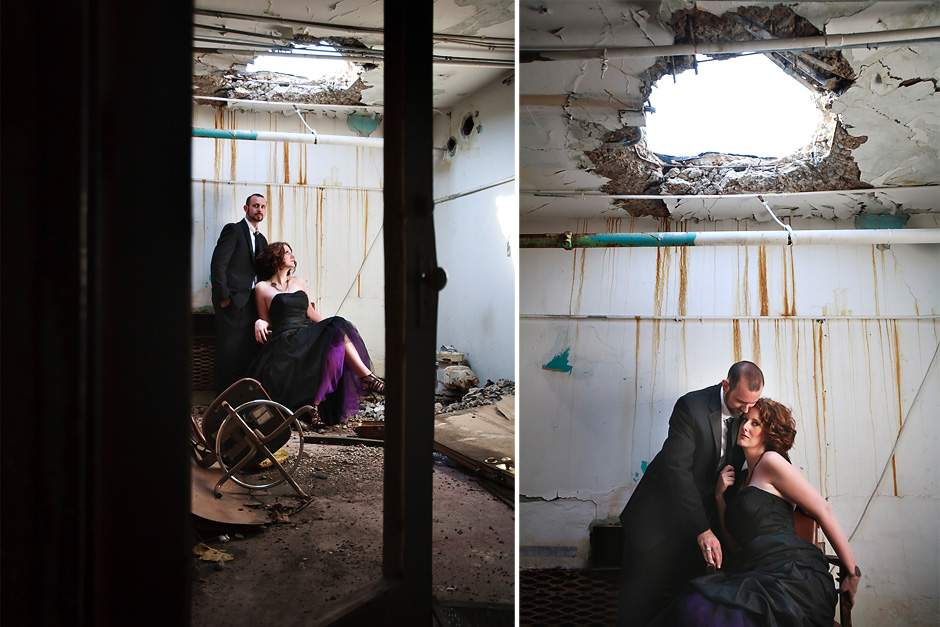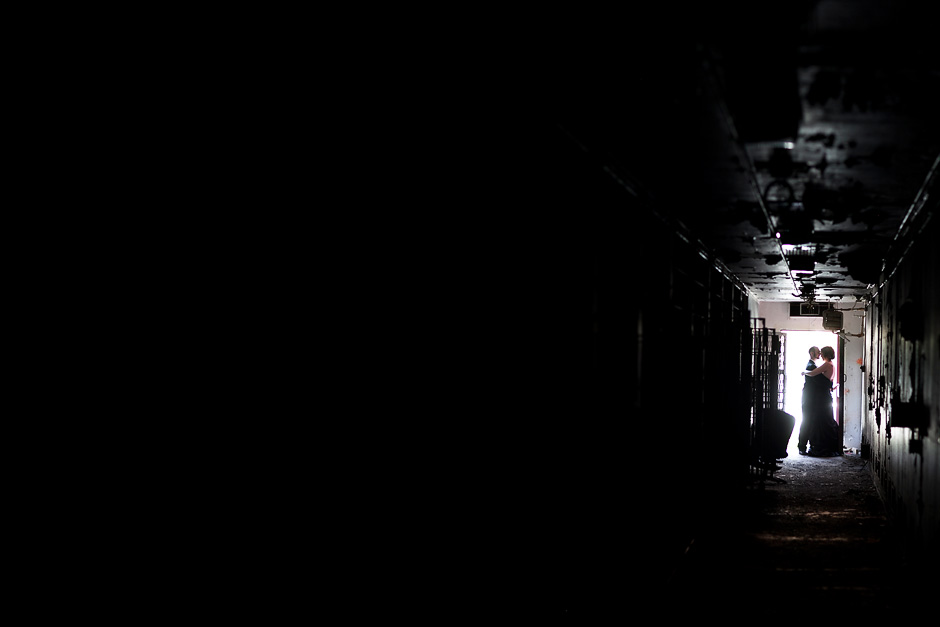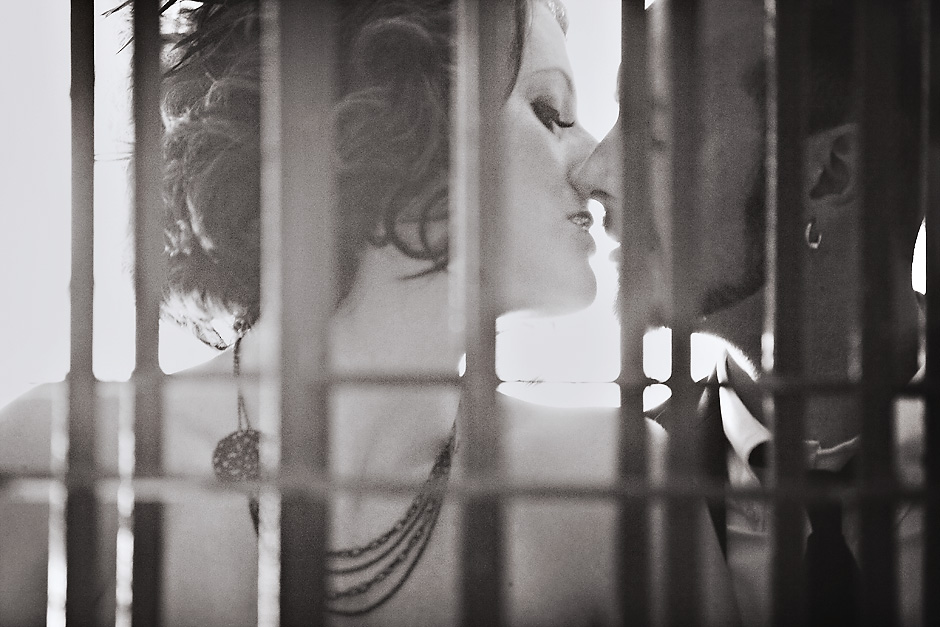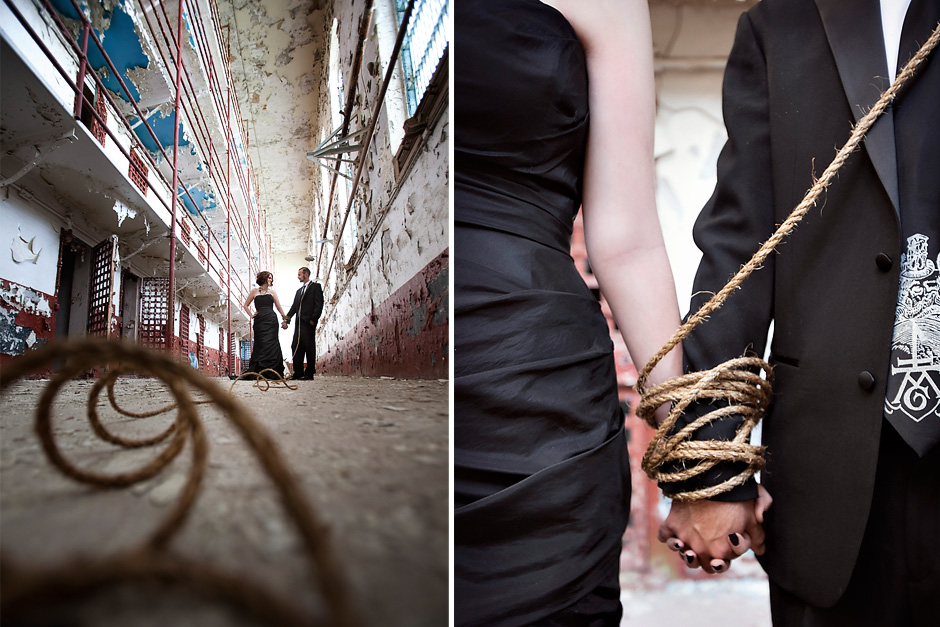 Sarah and Neil – we are so glad to have had the opportunity to call you friends.  Thank you for letting us be a part of your wedding experience and for working so hard to create such awesome imagery with us.  You. rock.