Nashville Wedding Photography – Centennial Park Parthenon Wedding
Megan and Nick's wedding last weekend was simply fabulous!  The wedding party was gorgeous, the details were perfect, and the setting was so completely dramatic!  It threatened rain but in the end, the dark clouds rolled right over the outdoor ceremony without a drop.  What a fantastic day! 
 With 11 bridesmaids and 11 groomsmen, it was good thinking on Megan and Nick's part to have a ceremony location with such grand scale. :o)  This is one of my favorites from the day…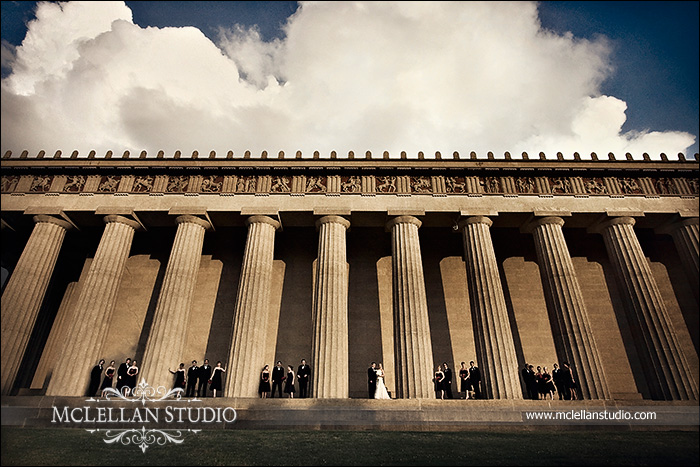 Beautiful Megan and Nick, thank you so much for inviting us into your lives and allowing us to document your incredible wedding day!  Hope you're having a wonderful time in Tahiti!
Hugs!
Mel and Sean