Kristin and Brian's Nashville Wedding- The Details
Kristin and Brian's downtown Nashville wedding was completely perfect!  Kristin has slaved for months on this event, while working on a ton of other bride's weddings at the same time!  I really can't imagine but she is that fantastic and that's why she's the wedding planner and not me! :0)  They were married in a sweet ceremony at the historic St. Patrick's Catholic Church with the reception to follow at the Country Music Hall of Fame. If we weren't in the wedding industry, I don't think it would even occur to me that you can have your wedding there but it was a spectacular place for the reception! Kristin planned everything out ahead of time, but she called in her good friend and fellow planner Corinne Reese to do the day of coordination and she and her team did a great job making everything happen. Cosmo Creations kept everyone dancing well into the night and Nashville Event Lighting created the beautiful ambiance per usual.
Of course I can't show you another image before recognizing the oh-so-amazing Hillary with Brocade Design Arts!  She really outdid herself on this one!  Her work is truly art!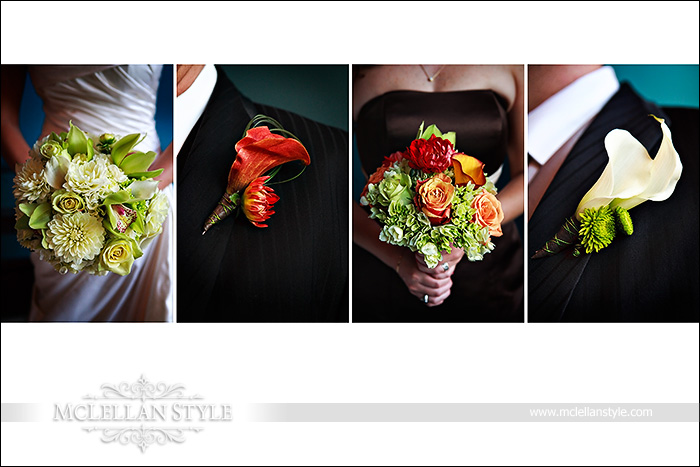 I love these and as the flower girls were quick to point out – they are "CROWNS"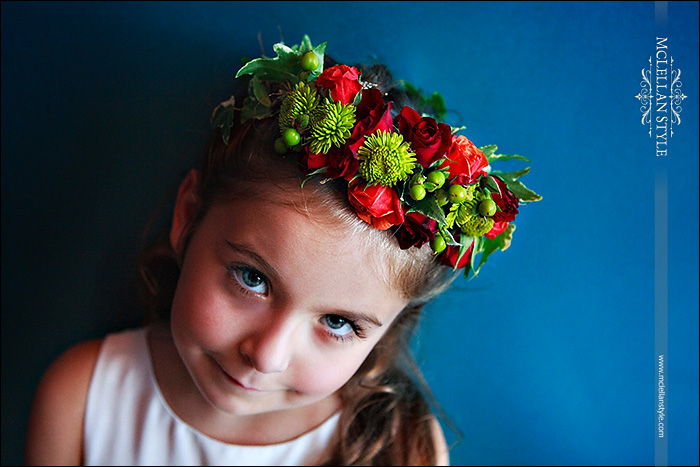 The floral baskets and ring pillow were really beautiful too.  I've decided that floral ring pillows are one of my new favorite things.  It's like a functional bouquet box – how fun is that? ;0)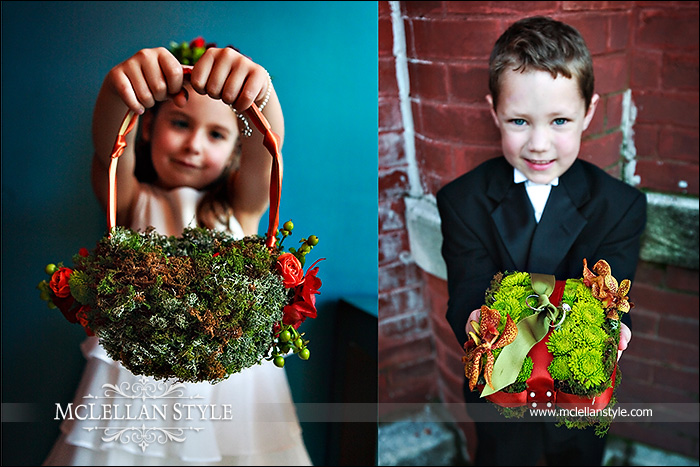 The programs were really elegant and I'm sure Sean in particular especially appreciated them as he's such a paper lover!  The subtle texture on the cover and the thick pearl paper inside were a nice touch.  Also, let's again admire wedding couple logos because they are so fabulous, shall we?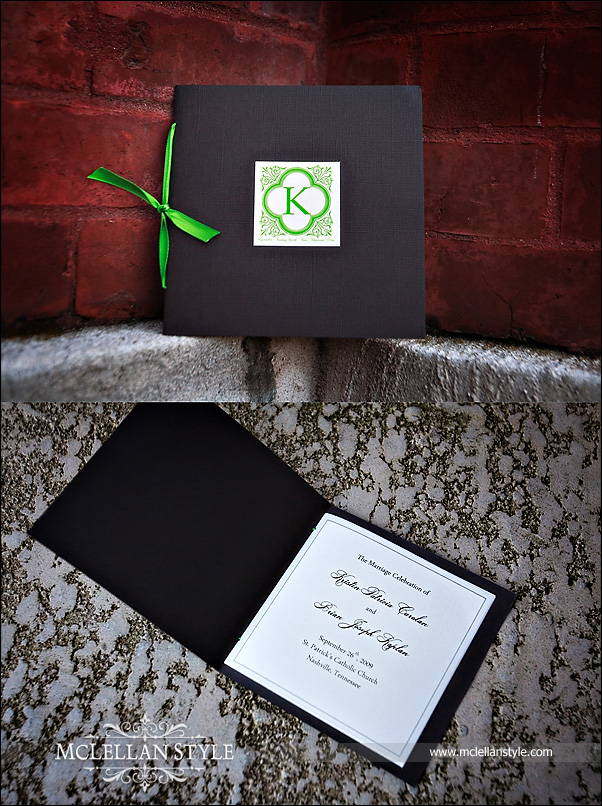 How many brides do you know that will arrange their entire wedding schedule around beating the crowd to the reception so she can see everything before it fills up?  You know at least one now! :0)  Kristin just couldn't resist being able to see all her hard work come to fruition before chairs started getting moved around!  We love her for it of course because it gave us the opportunity to get images like this!  Again, Hilary, you are magic!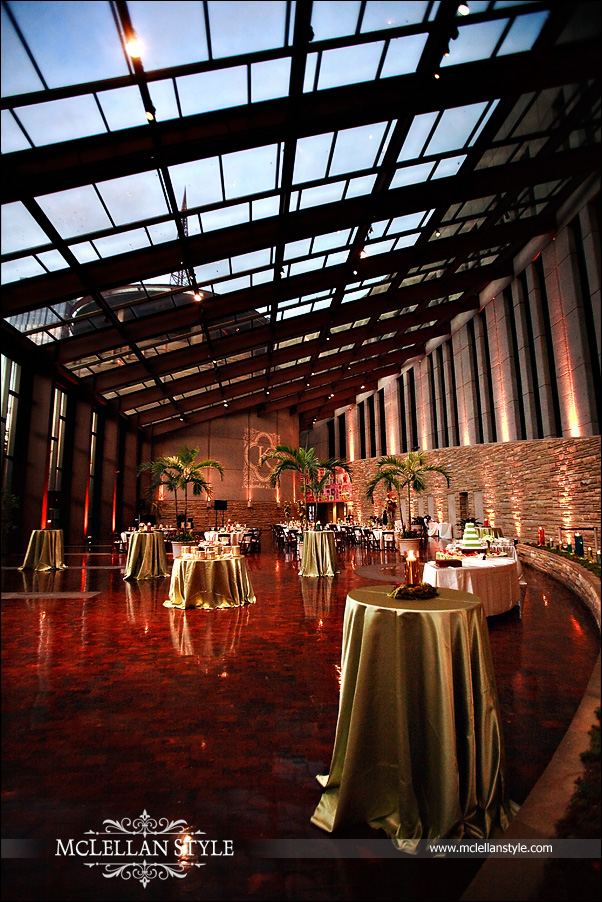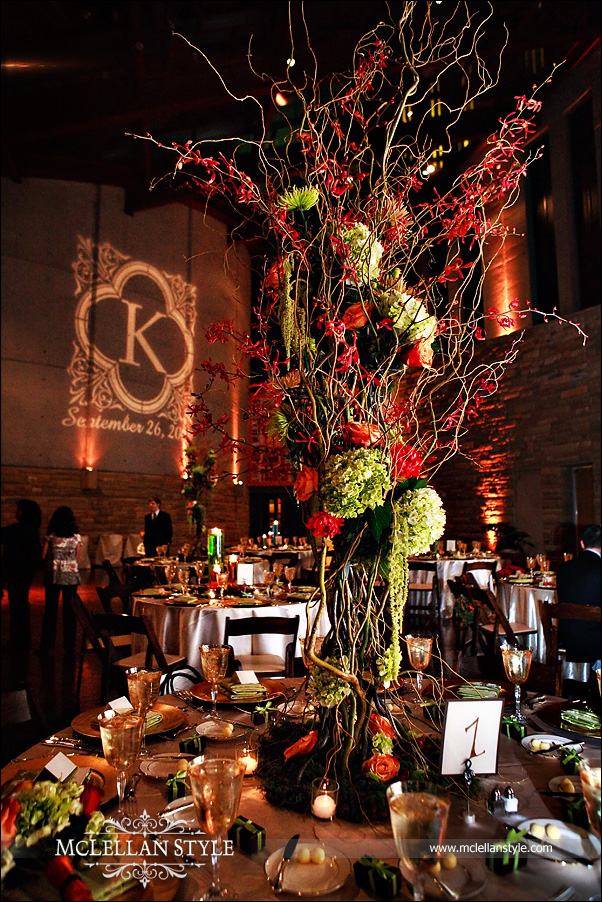 So many of our couples are getting creative with the guestbook lately!  Kristin and Brian chose to have their guests sign a guitar instead of the traditional book, in honor of their love of music and Music City.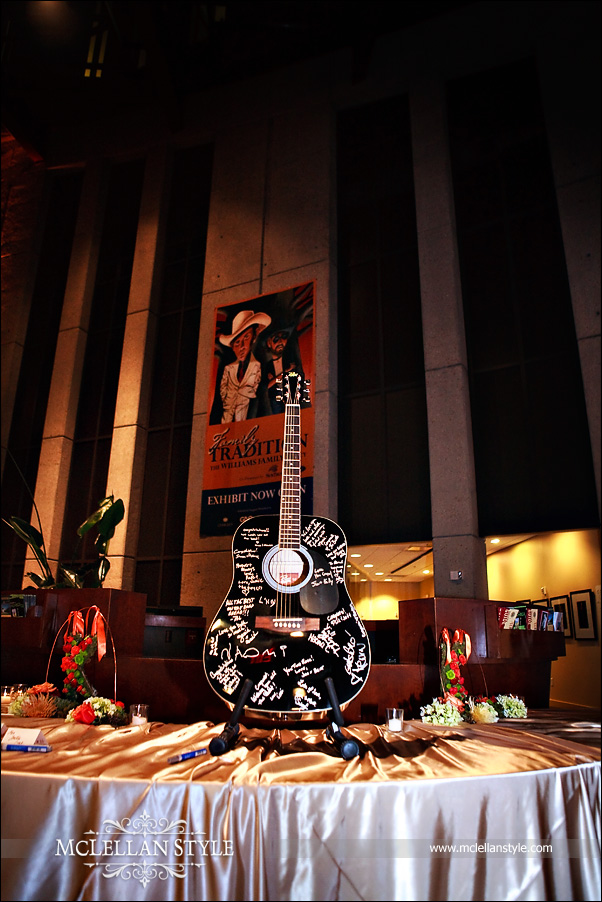 Ahem – cue the angel choir please!  Maples Wedding Cakes might be my absolute favorite cake EVER – and they're pretty too – wow!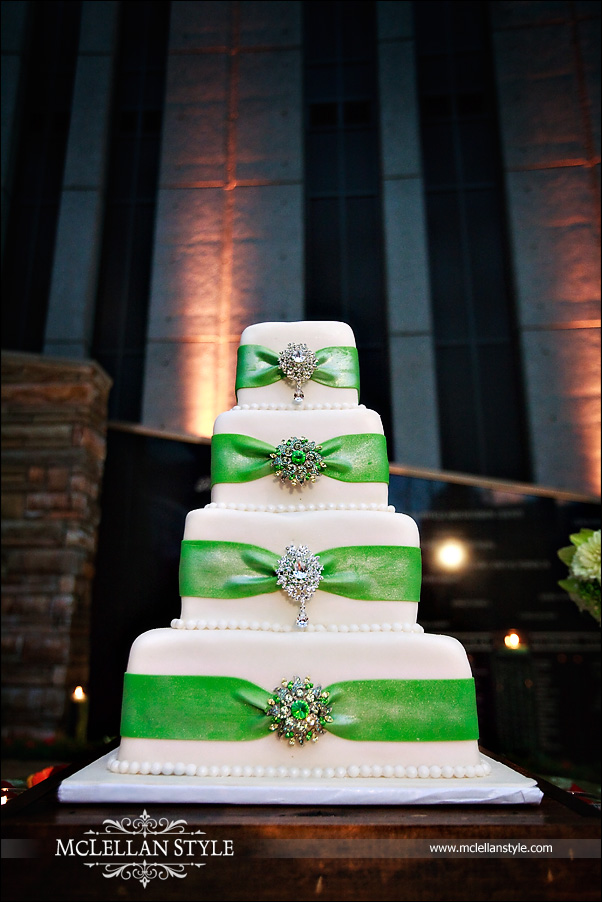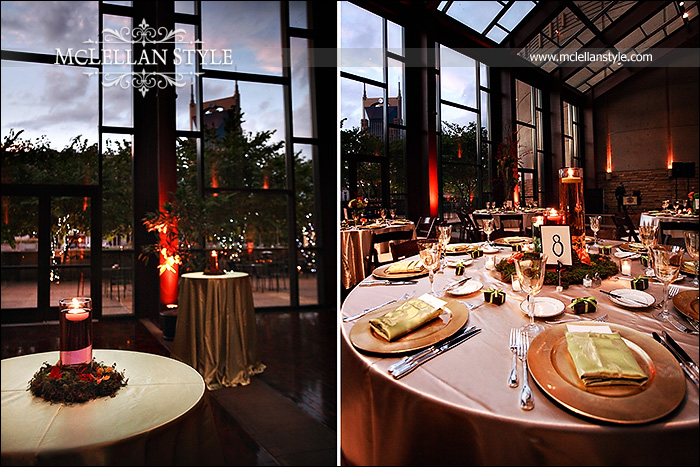 The green and gold combo was beautiful and I especially like the small details on the tables like the little presents for the guests and the music note card holders…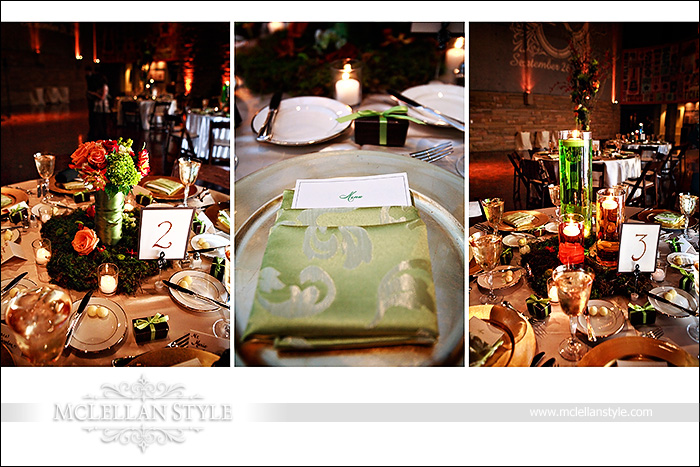 From start to finish, it was a stellar event!  Congratulations to Kristin and Brian! We wish you many many years of happiness! :0)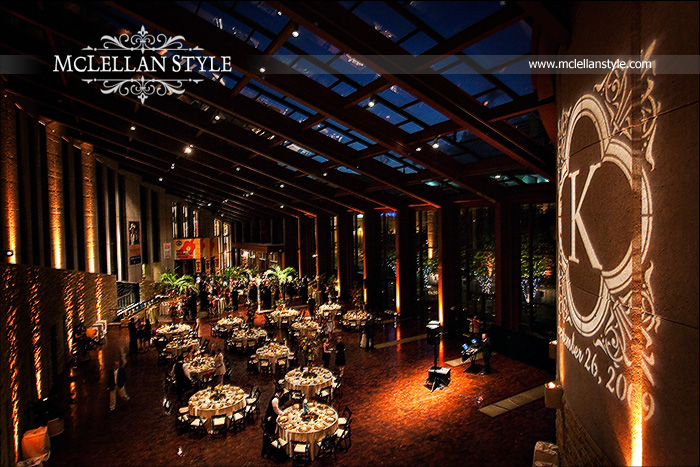 Now, if you just can't get enough of this wedding, you really should go check out their killer video teaser from 2Duce2 Videography!  Eugene and Heather – you were great!  Can't wait to see the rest!
Thanks for looking everyone! We hope you enjoyed them! :0)