Nashville Wedding Photography – Dickson, TN Bridal Session
I just realized that we never got to share any of Marlena's bridal session images and it's one of my favorite bridal shoots thus far!  Marlena and Tim both grew up in Dickson so we wanted to commemorate the town in some way.  Marlena is fantastic because she gives us complete free reign when we photograph for her.  She told us just to take her wherever we wanted to shoot.  We love you Marlena! ;)
 This is her mom's veil.  Don't you just love that??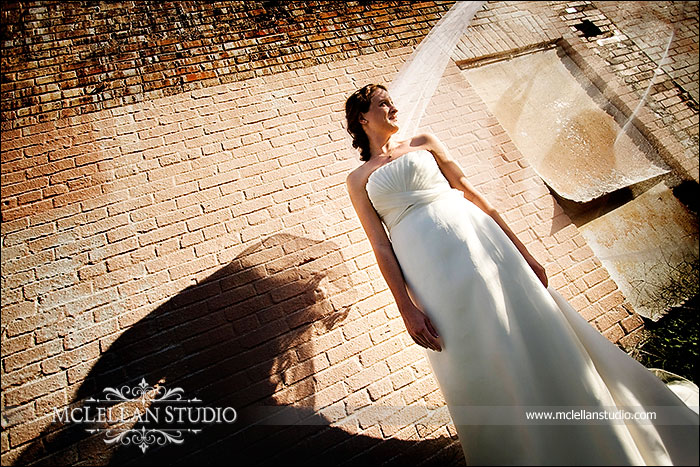 We had a very proud moment here.  Marlena – not us – spotted this way cool old truck!  Our appreciation for junk is rubbing off on her! haha!  Marlena's dad has a similar truck that he refuses to get rid of so this was a fun find for multiple reasons.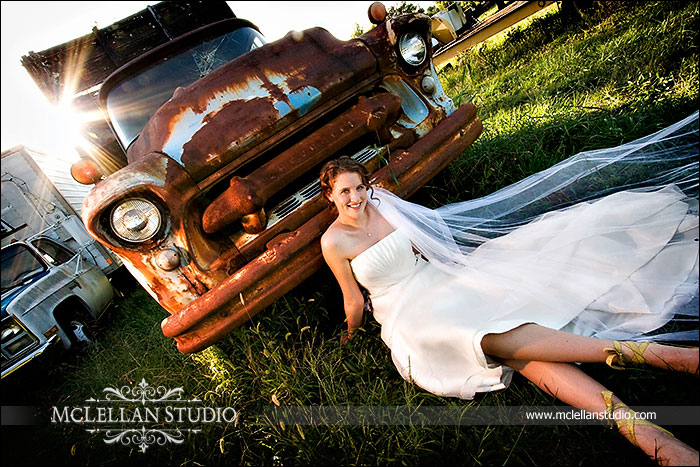 Next stop: the railroad tracks for some sexy leg shots! 
 When we decided upon Dickson, I asked about the train schedule because I've had this image of someone standing in front of a moving train for a while now.  We lucked out and jumped the tracks just in time!  I hope we didn't scare her mom too bad running across the tracks like crazy people as the train approached.  It wasn't THAT close…. ;)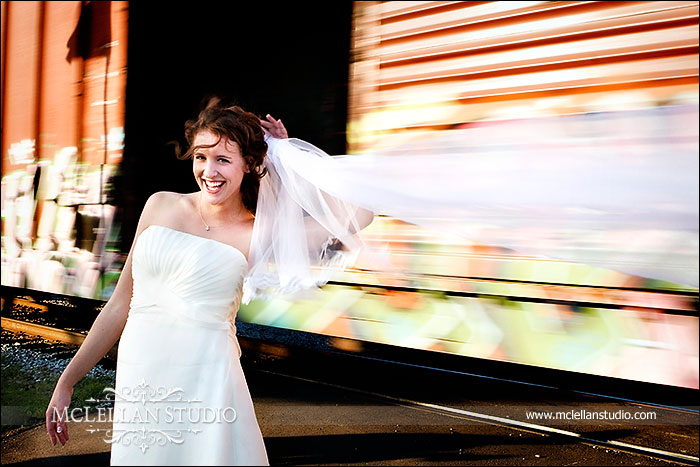 I think she looks like something straight out of the 1930's here…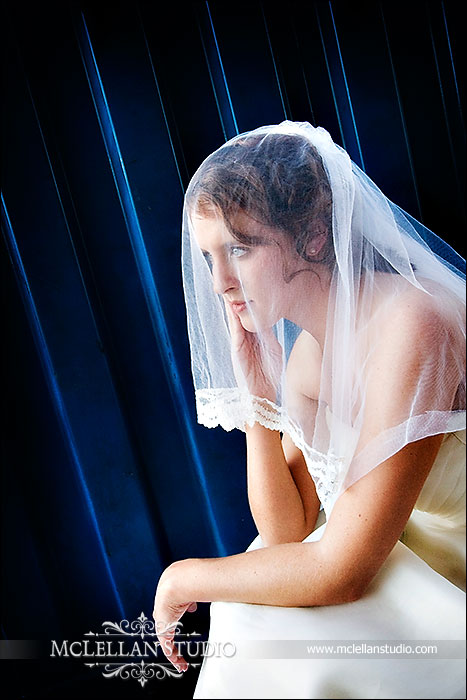 This is the one her dad decided on for the gallery wrap canvas to hang in their home.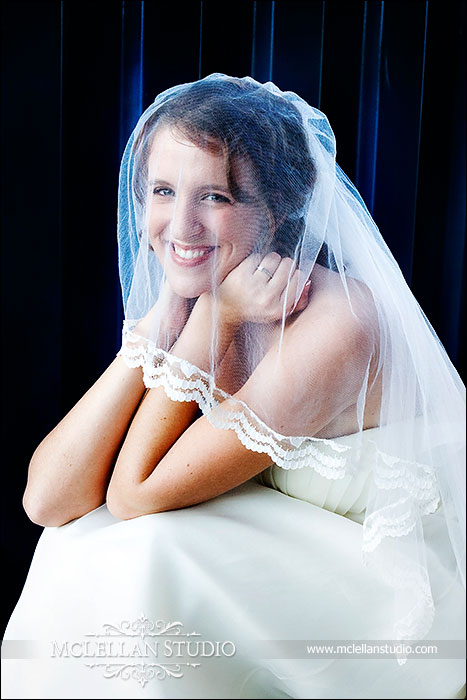 So many fun places to work with! (yes I am a dork)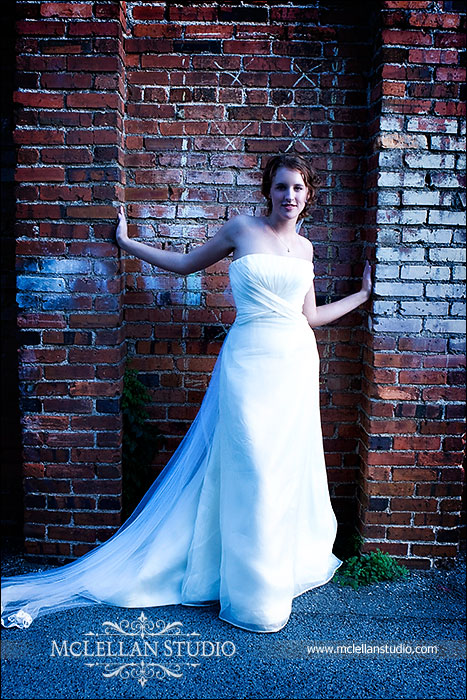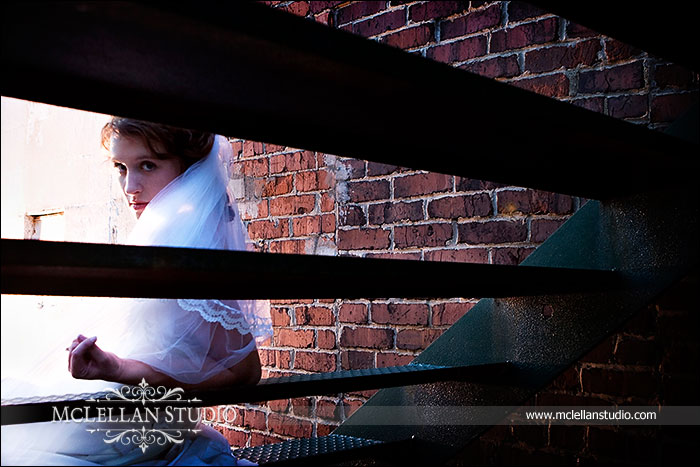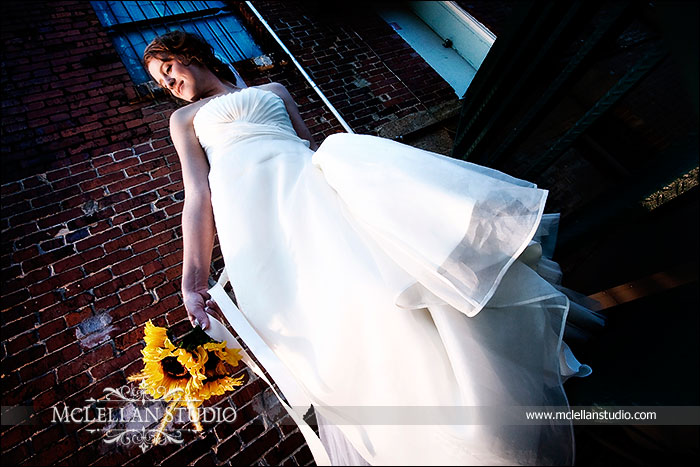 And last one…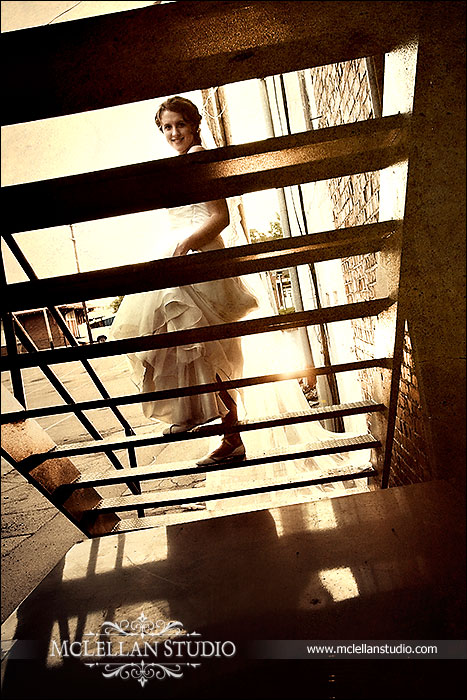 Hope everybody is having a wonderful start to the week! :)
– Mel