Arizona Destination Photography – Tara and Andrew Day 2
The main locations we wanted to shoot in during our trip were the Antelope slot canyons.  We probably should have done some more research before we just showed up because when we got there and started asking around, we kept hearing something along the lines of how the folks in charge would have a 12 year old lead us in…and then leave us to die.
Nice.
Well, we decided to give it a go anyway.
This was our first exposure to the canyon – this and the memorial to the 15 tourists who had died in the 90's.  Mind you, August is monsoon season for Arizona.  Even better!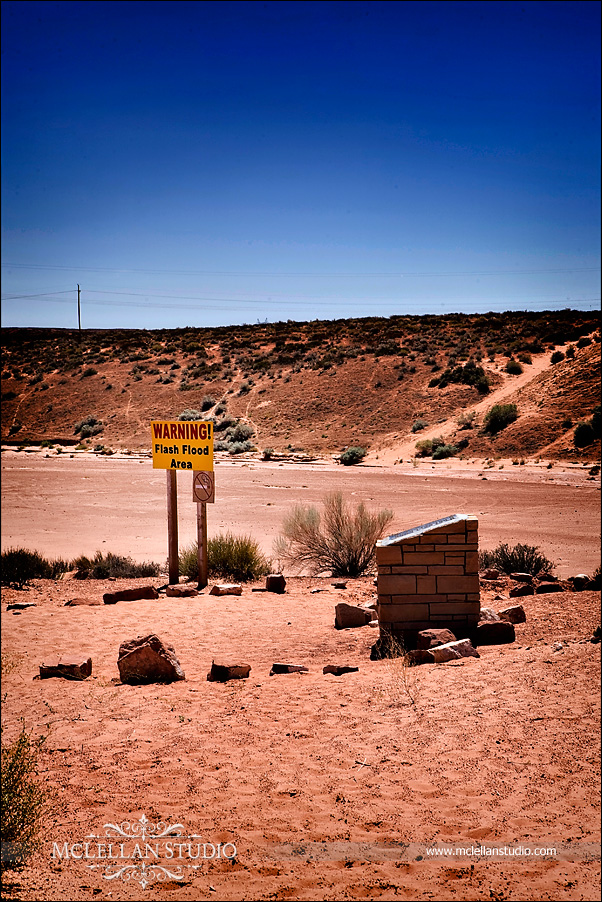 So you keep going and this is the entrance to the canyons.  You climb in through this crack…
You then climb down a series of ladders (this was from our scouting trip before we involved the dress)…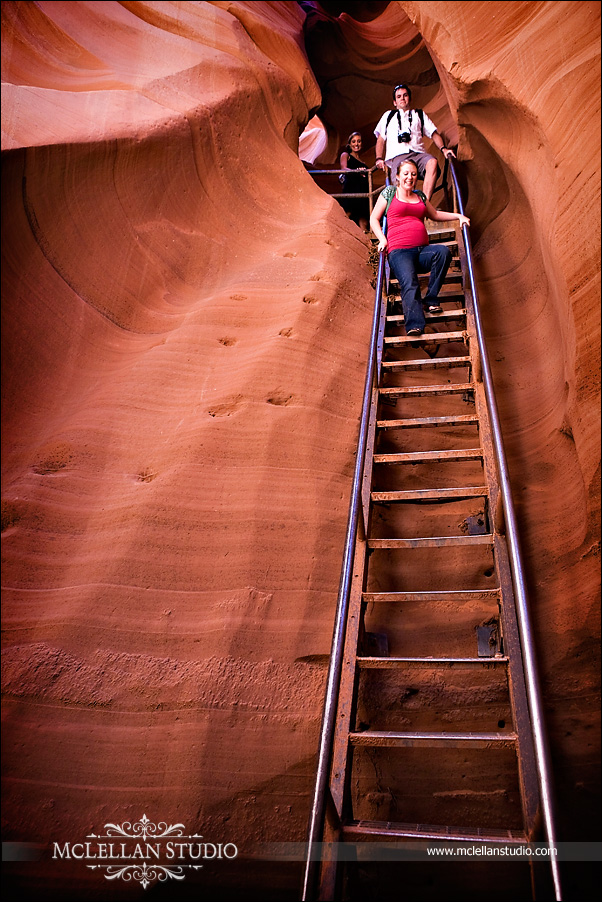 and then tunnel you way through this – in a wedding dress.  Tara is my hero.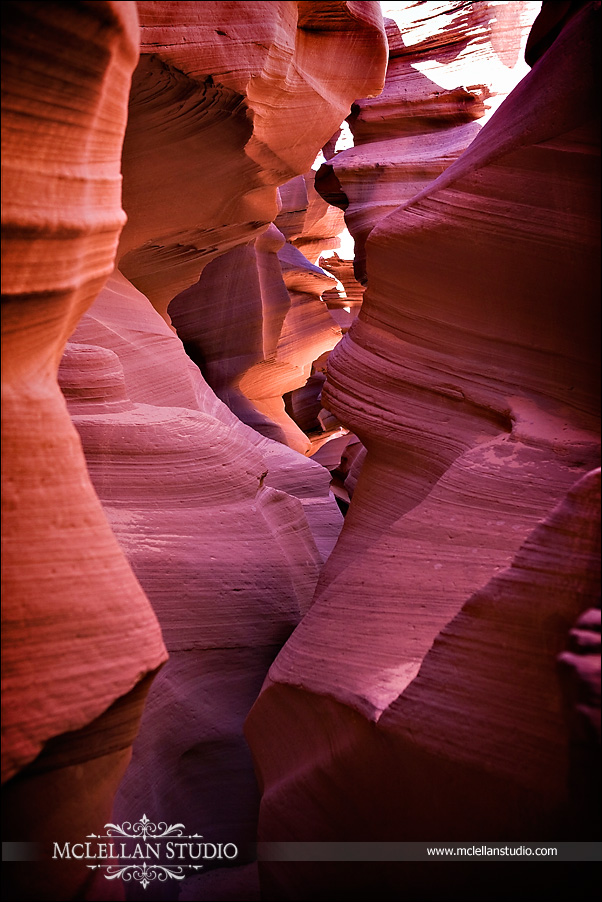 So is Andrew because he was this excited about it! :o)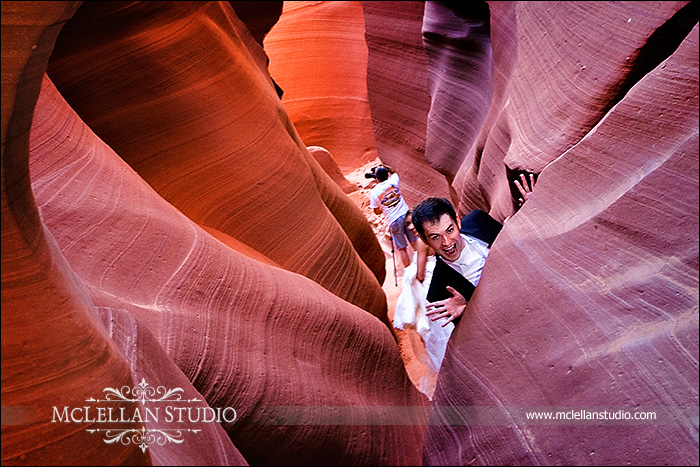 In case you were wondering, they didn't even send us down with a 12 year old – they just let us wander down all by ourselves to die.  Was it worth it?  Uh, yah.  Soooo worth it!
One of my favorites from Sean…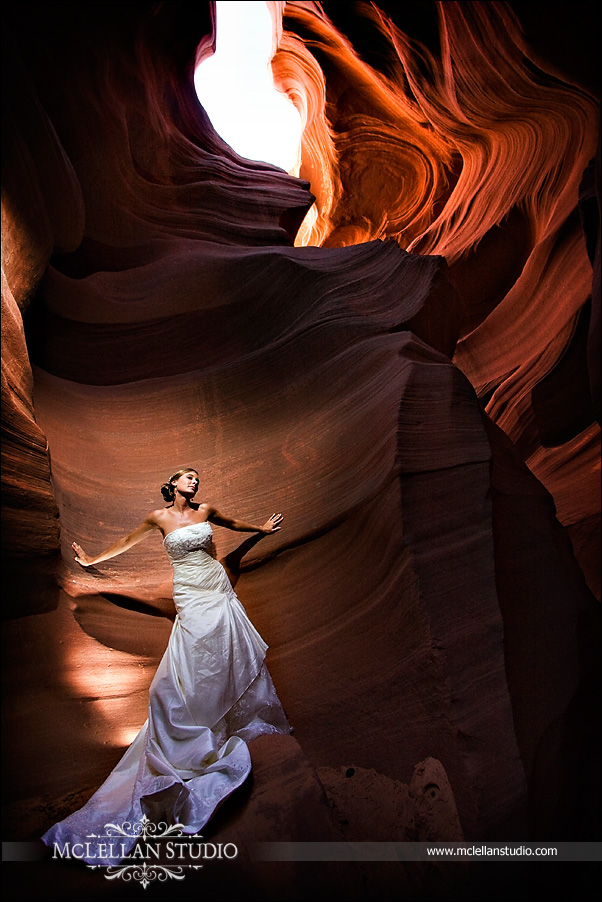 The bump and the tourist who decided Tara and Andrew were quite the attraction…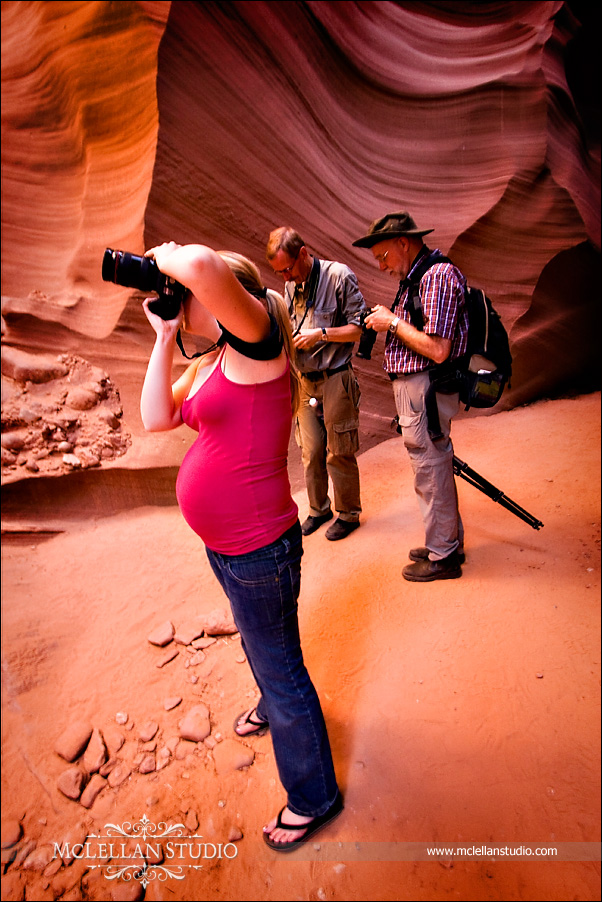 and my resulting image…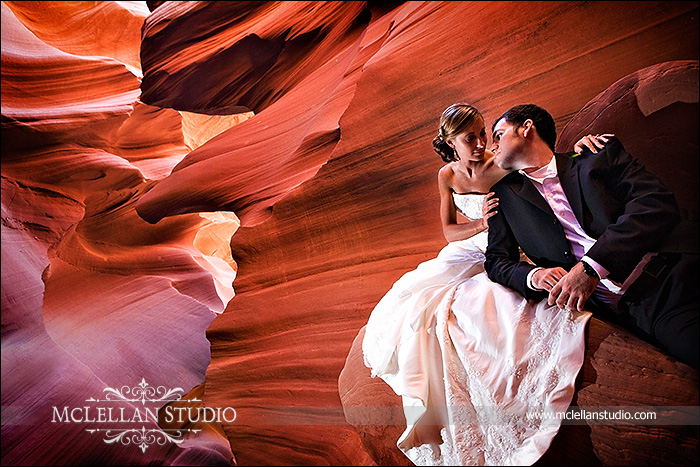 …and then one from the sunset on the way home – you know, just for fun. :o)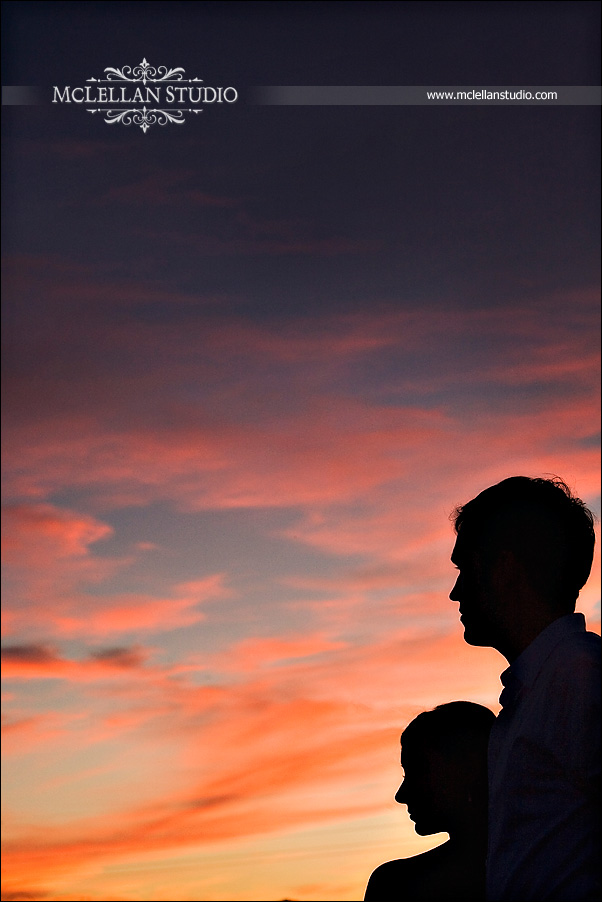 The end.