2nd Annual Holiday Card Contest: The Results!
You guys! Your Christmas cards were amazing! In the midst of moving exhaustion, going to check the mail and receiving these beautiful cards from you was definitely what we looked forward to every day. Thanks so much for sending them!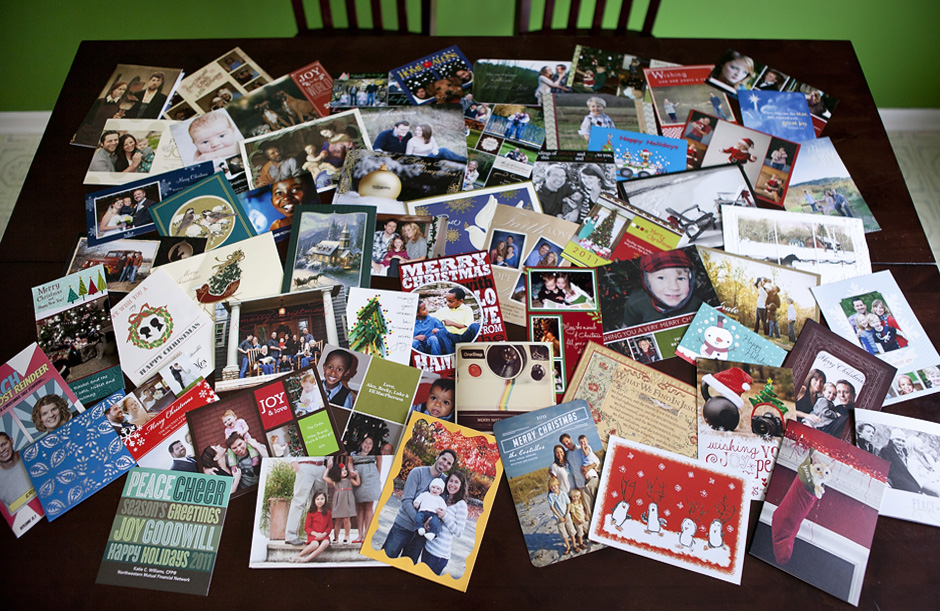 For our own card, we barely got them out this year with everything going on with the move, but after establishing the annual printing of the "Happy Holidays Post" last year, we couldn't skip it! If you haven't already seen it, this was the front of this year's edition: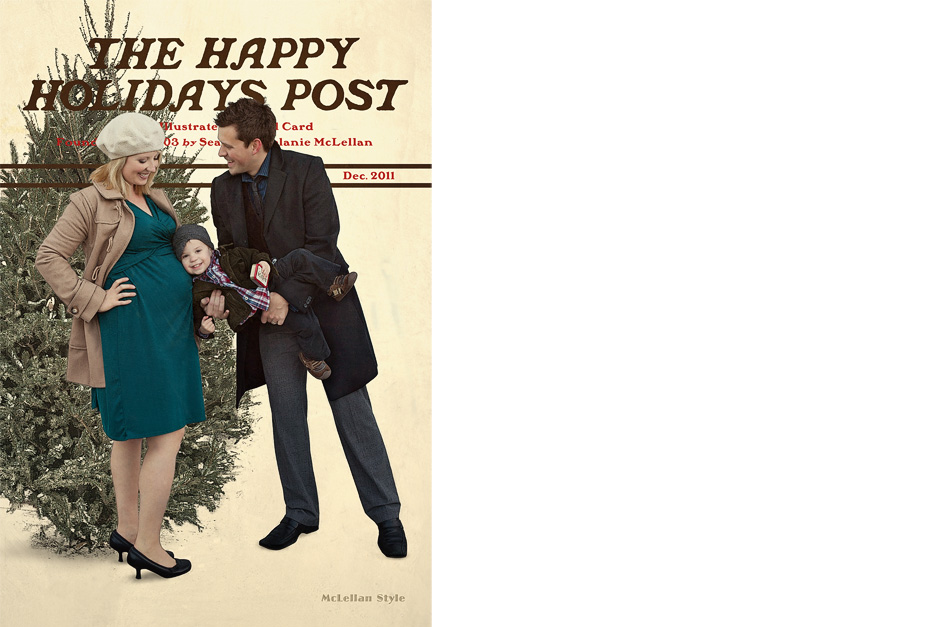 Before we announce the winner of our 2nd Annual Holiday Card Contest, we just want to say that the love that each of you put into your cards was so evident and made us feel so fortunate to know you. We loved your creativity, your warmth, and the opportunity you gave us to catch up with you and your families.
There were a few that stood out and they're all worth seeing so for our honorable mention category, check out these guys:
Bobbi and Mike were our winners last year and they brought it again this year! Their card was creative, beautifully done, and made us laugh. Well done you guys!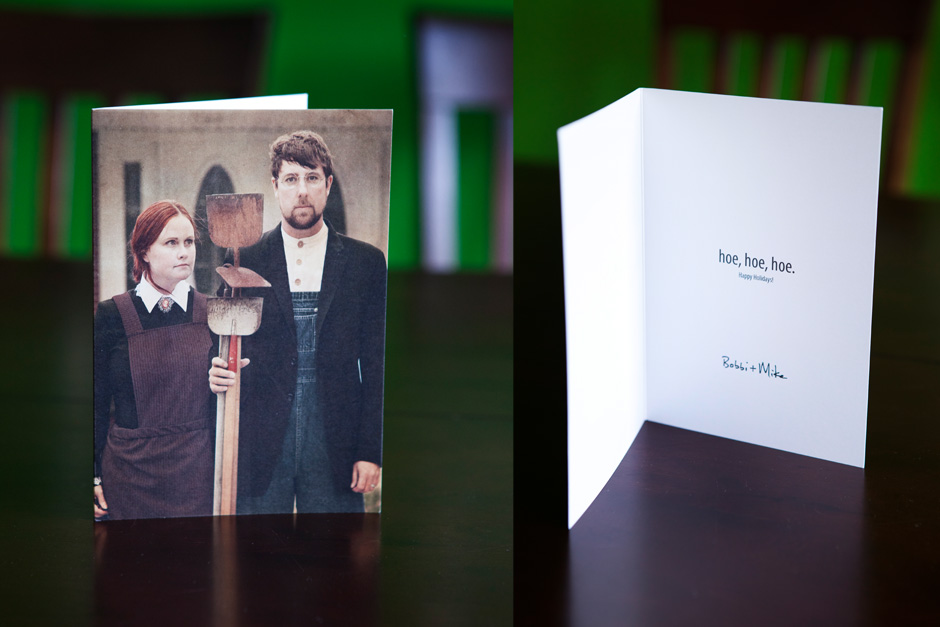 Eric and Karen took the photos from their travels this year and made a whole comic book for their Christmas card. How awesome is that?? So fun guys and way to think outside of the box!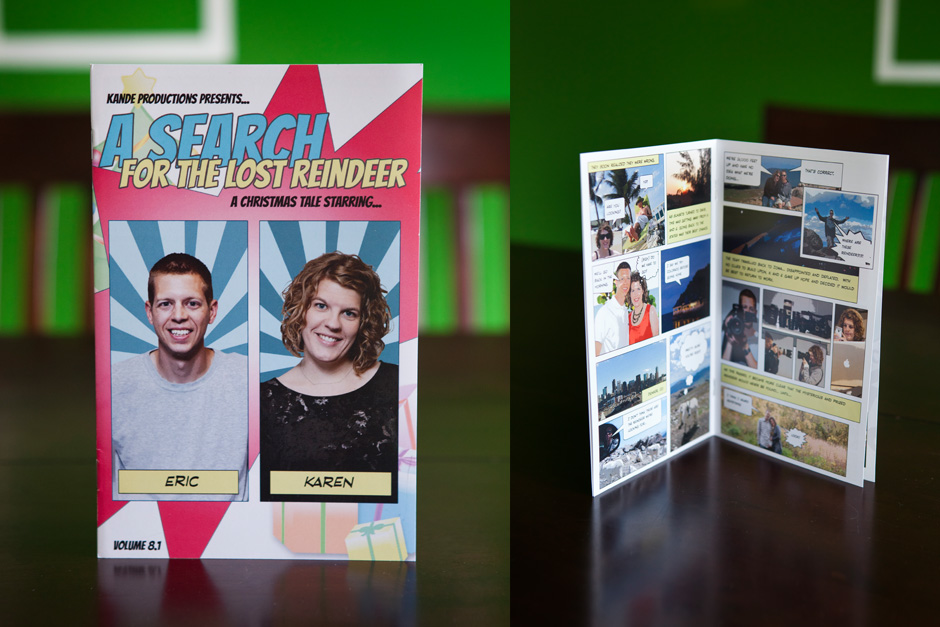 AND NOW…THE WINNER IS….
Adrian and Brian (and Benny too)! If you haven't seen this movie poster in a while, you should Google it. The attention to detail is great and knowing Adrian, we would expect no less. The drawing on the back really put it over the top. We loved it! Congrats you guys! A $10 iTunes gift card will be coming your way, soon!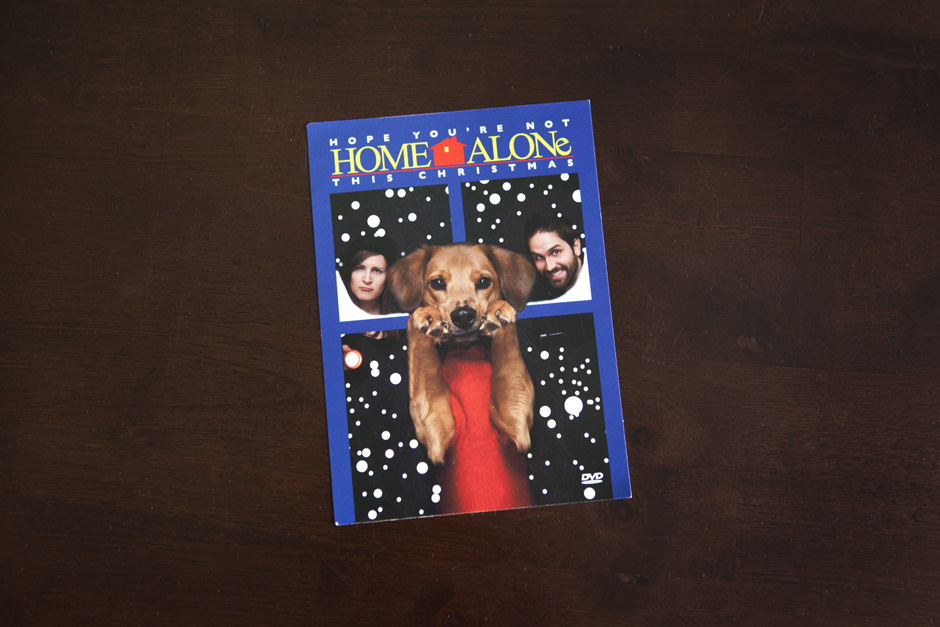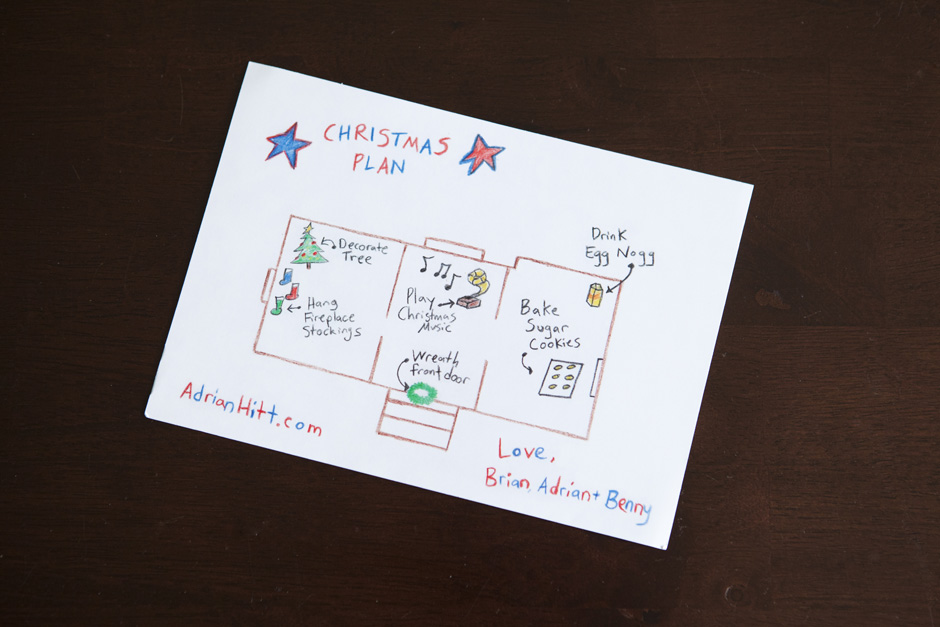 And now it's back to unpacking and sorting for us! We hope you all had an absolutely spectacular Holiday Season and that 2012 is off to a tremendous start!
– Mel and Sean