Exploring Northern Alabama with Kids Part 1: The US Space and Rocket Center
We like to get out for adventures with the kids often. Sometimes that means a month-long excursion, but other times just a few days will do. When thinking about travel plans with little ones, it doesn't have to be a "go big or go home" sort of thing.
Last month we took a few days and traveled down to Northern Alabama.
The US Space and Rocket Center is there, and just down the road is Dismals Canyon, which is heralded as the only place in Alabama that looks like it's straight out of Lord of the Rings. Spring was approaching and the RV was crying out from the back yard for a road trip. We couldn't think of a better time or reason to shake off the cobwebs and take her for a spin, not that you ever really need a great reason to get us our for an RV trip.
Plans were set into motion.
We planned for one day of space exploration, and one day of hiking in Middle Earth.
While in Huntsville, we stayed at the US Space and Rocket Center RV Park. It's a beautiful campground with big open spaces and the price is more than right. The only caveat I would offer is that the power supply for our spot couldn't handle very much. I don't know if it just happened to be a bad circuit at the space we got, but we could only run one air conditioning unit OR the microwave and definitely not both air units at once. The weather was fair when we went though so we didn't really mind. If this is a deal breaker for you, I would call ahead and make sure they can accommodate your needs.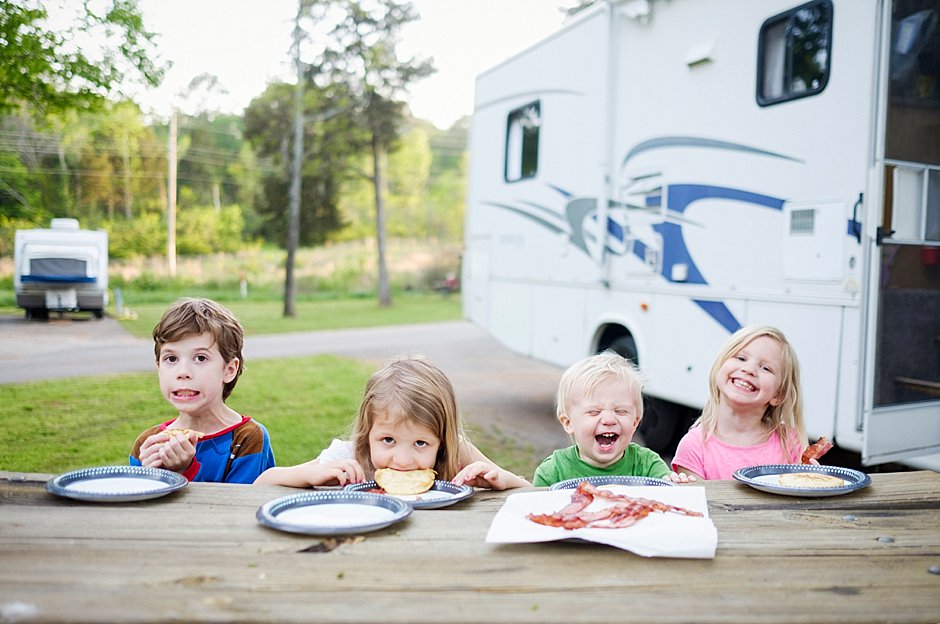 Quick tip: Before you go to the Space and Rocket Center, check on reciprocal memberships with your local science museums. With a membership to the Adventure Science Center in Nashville, for example, we can get into the US Space and Rocket Center free of charge. By the time we would pay for a one-time admission to the Space Center and once for the Science Center, we would already be above what we pay for a one year membership, so it just makes sense. It also gives us an excuse to get out and do more with the kids while we're in town. It's a win-win.
Now, if there is one thing I want you to take away from this post regarding the Space and Rocket Center, it's this: there are two buildings, and the second building is where you're going to want to spend the majority of your time. 
The first time we visited here a couple of years ago, we spent a great deal of time walking through the first building where you buy your tickets. It was ok, but what we didn't realize at the time (clearly we were not being very good map readers that day) is that there is a second building and it is AWESOME. We didn't allot nearly enough time for it and we regretted it. With that in mind, take a good look through the first building, but don't dawdle! You're going to want to check out the rockets outside and get on to Building 2 asap.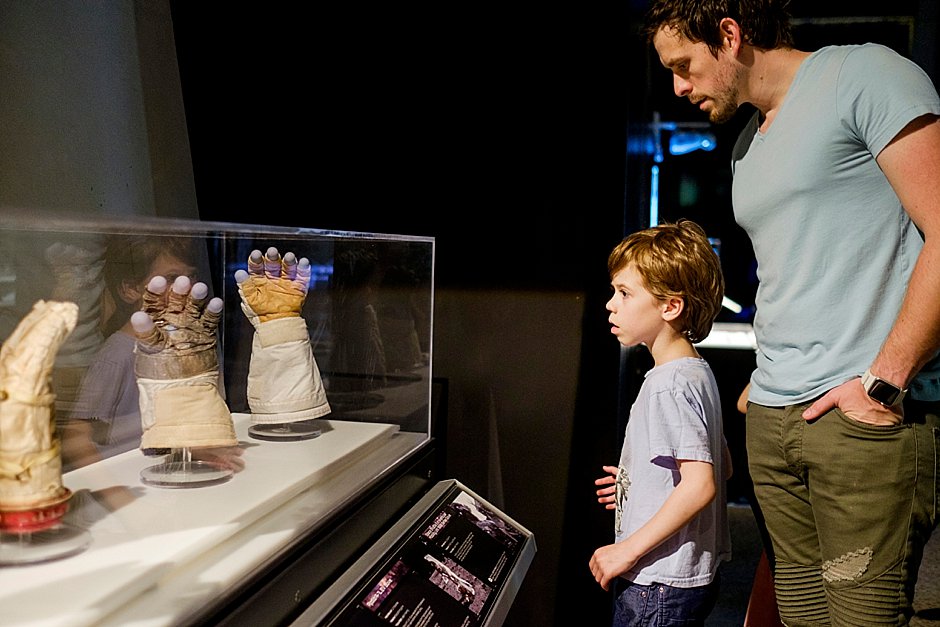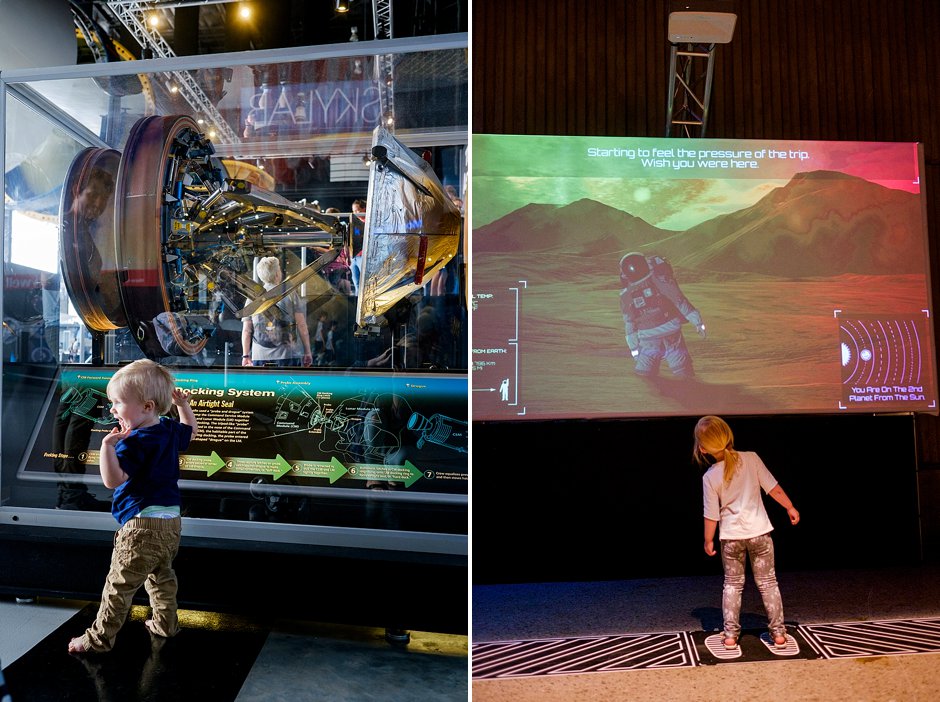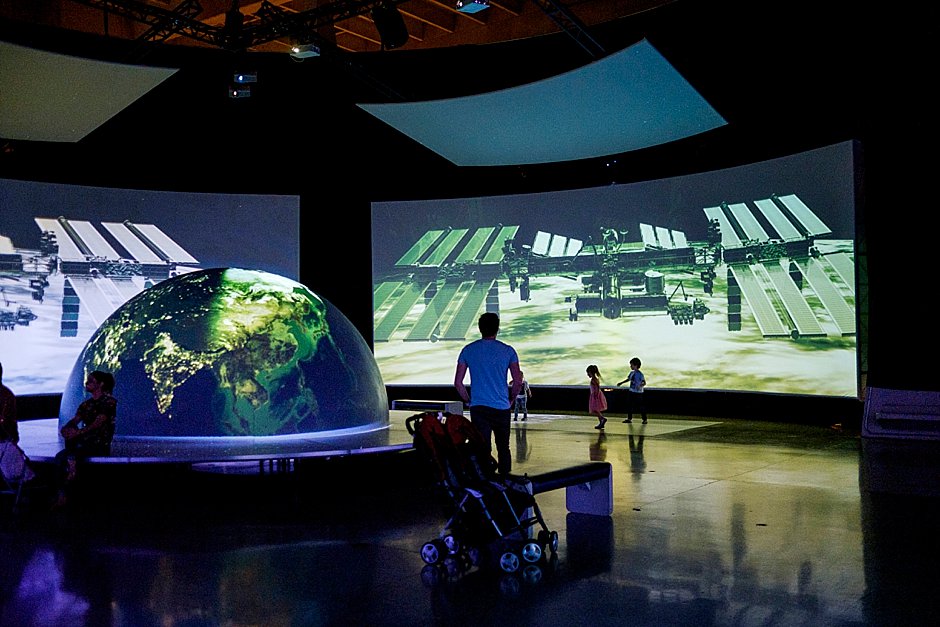 I think this might be a temporary exhibit, but it was our kids' favorite thing in the first building. They were projecting magnificent satellite imagery of various planets on the walls, ceiling and floor. The kids loved running around, pretending they were floating through space.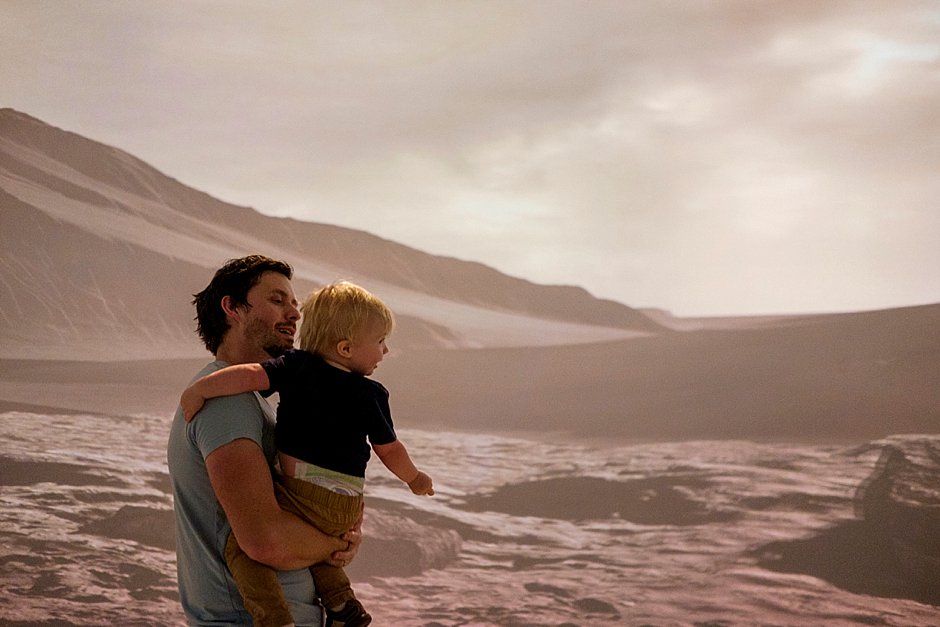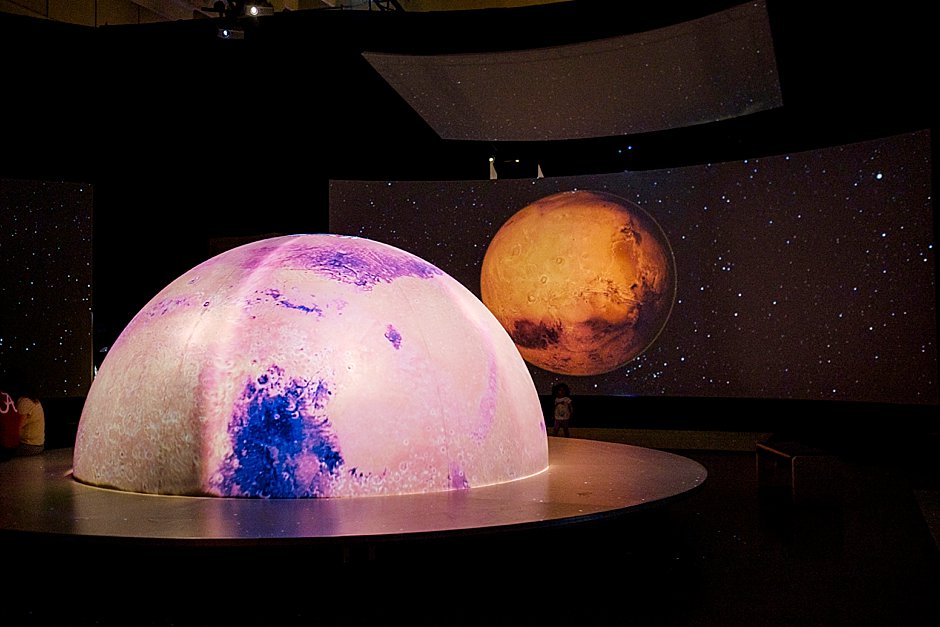 They also have mockups of the international space station you can walk through and check out.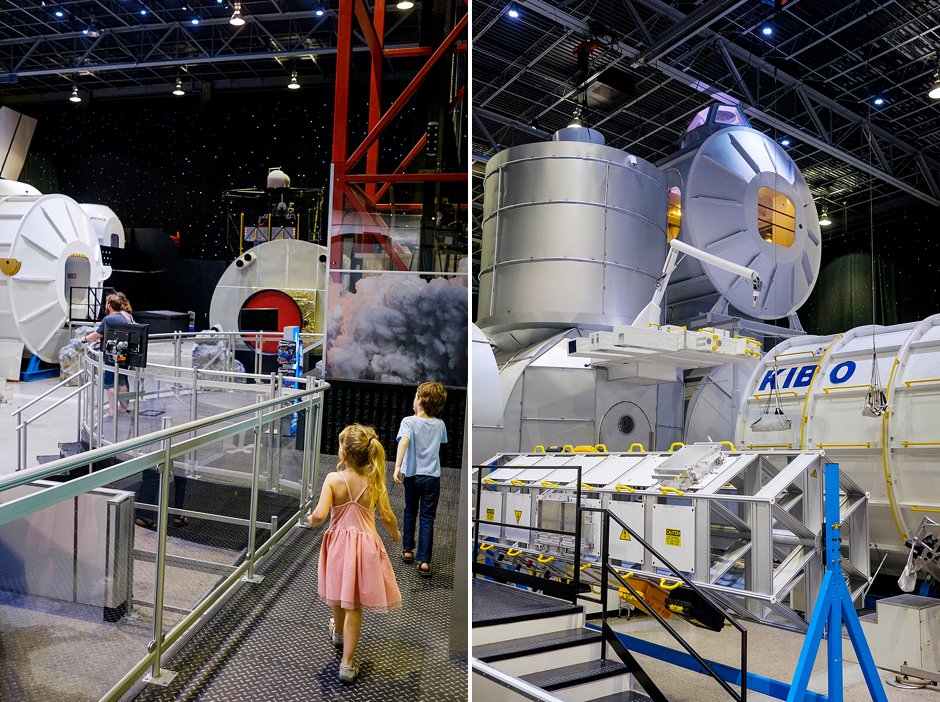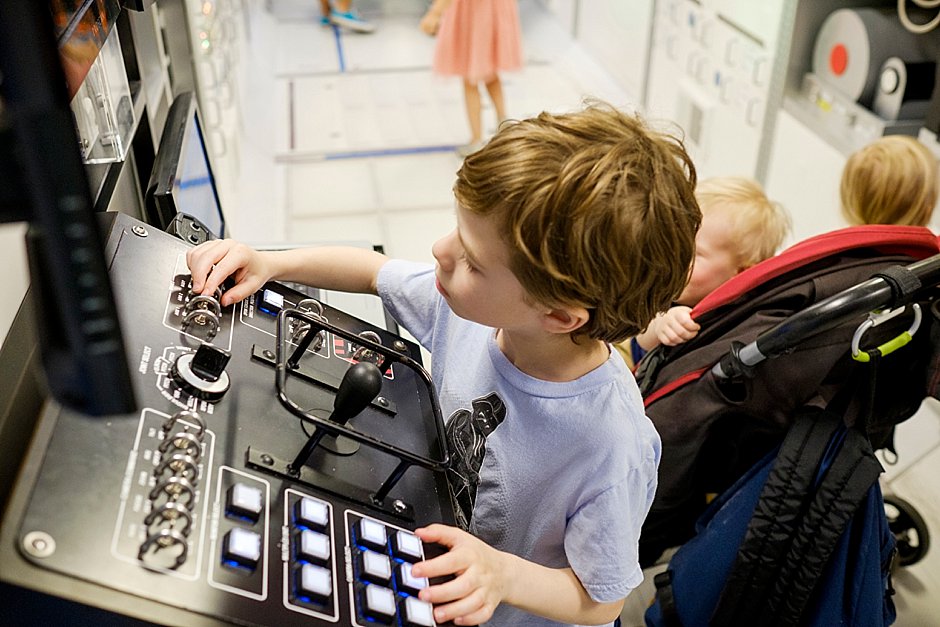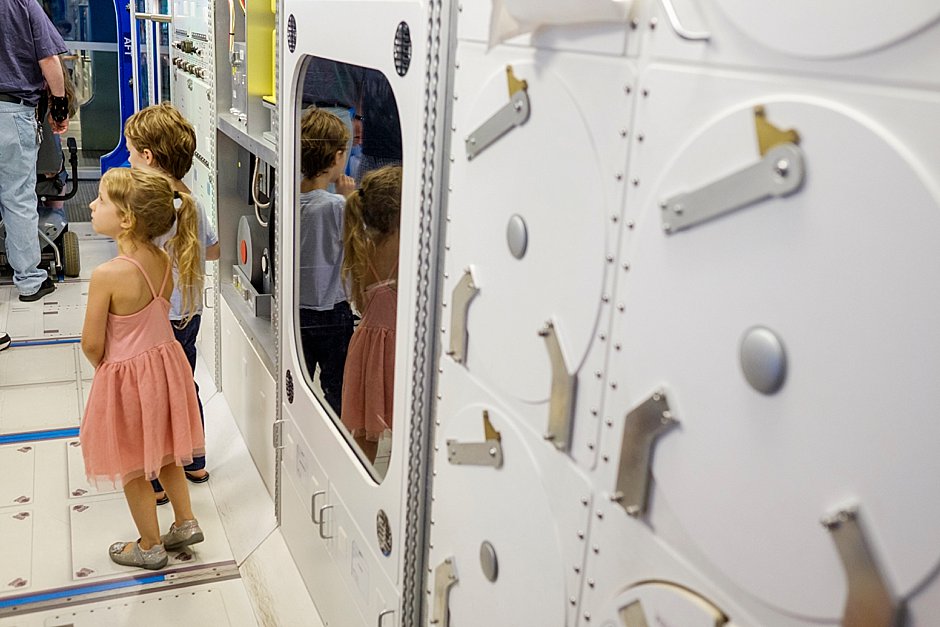 While visiting, go ahead and plan to grab lunch in the cafe. The food is good (I'm a big fan of their seasoned steak fries) and they have a playground inside where the kids can run off some energy while you enjoy your meal.
Any place that entertains my children so that I can eat while my food is still warm gets a gold star in my book!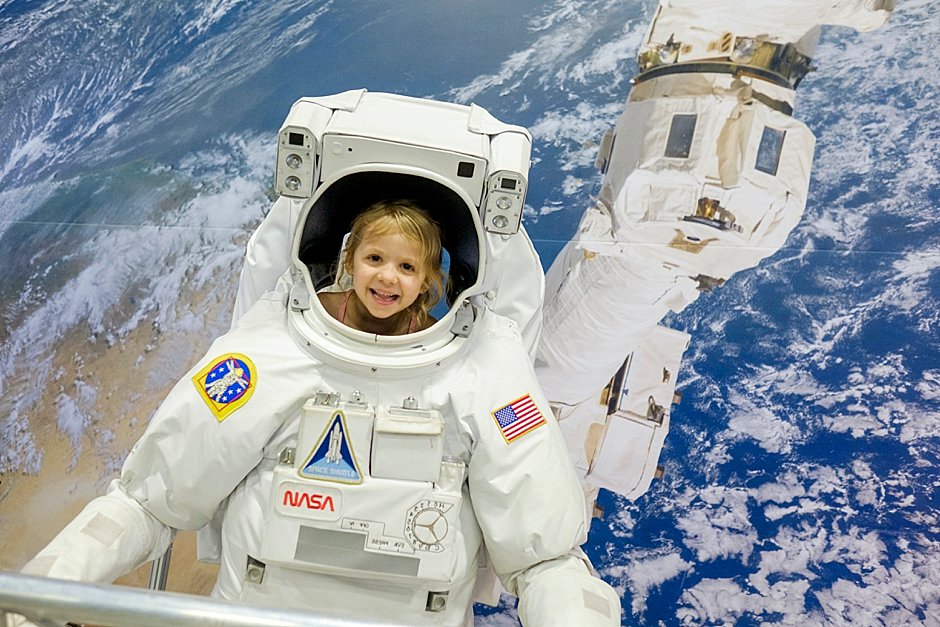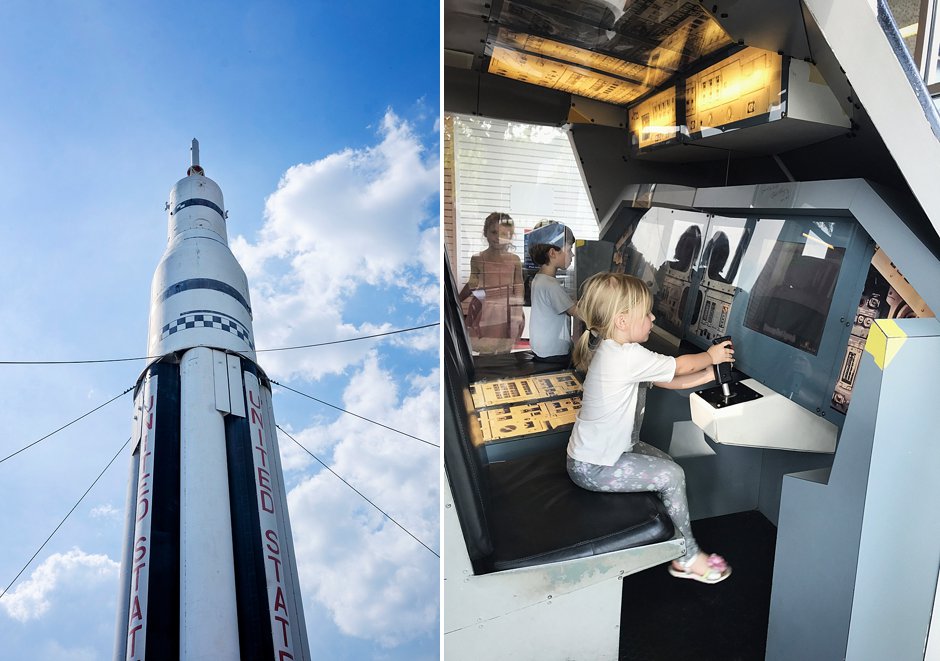 We didn't get a lot of pictures in the outdoor area this time, so there's a little blast from the past or two from our visit a couple of years ago thrown in here.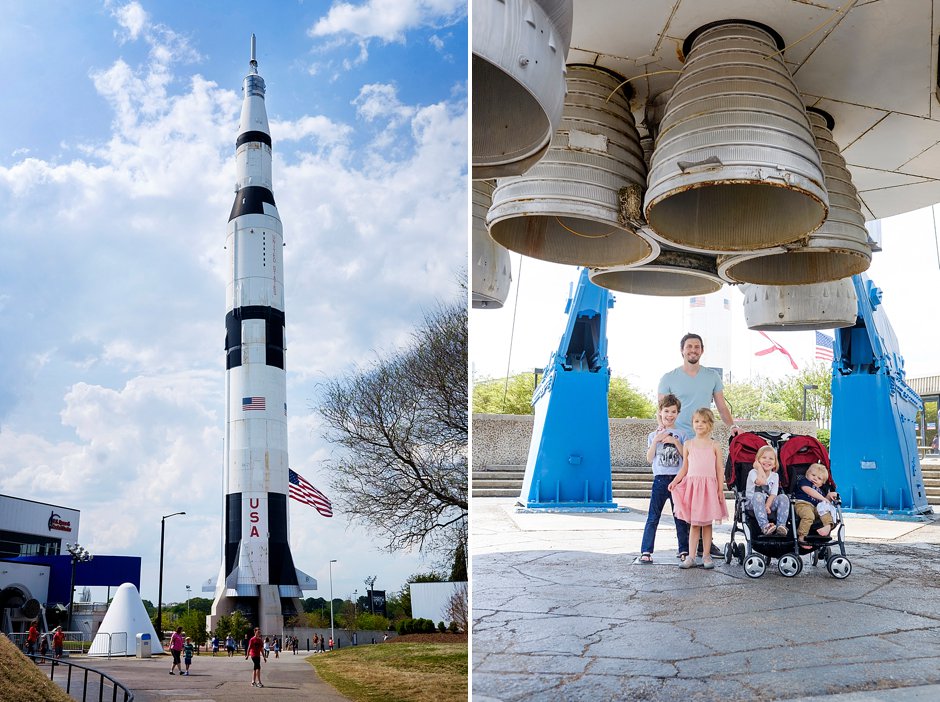 Also on the grounds are a few fun rides for older kids and adults, as well as an outdoor playground with kiddy ride for the younger set. These are all included with general admission.
The IMAX is extra, but super cool. The movie is projected across the entire domed ceiling of the theater for 360 degree views of space. We didn't get to this on this particular trip, but I highly recommend it from previous viewings.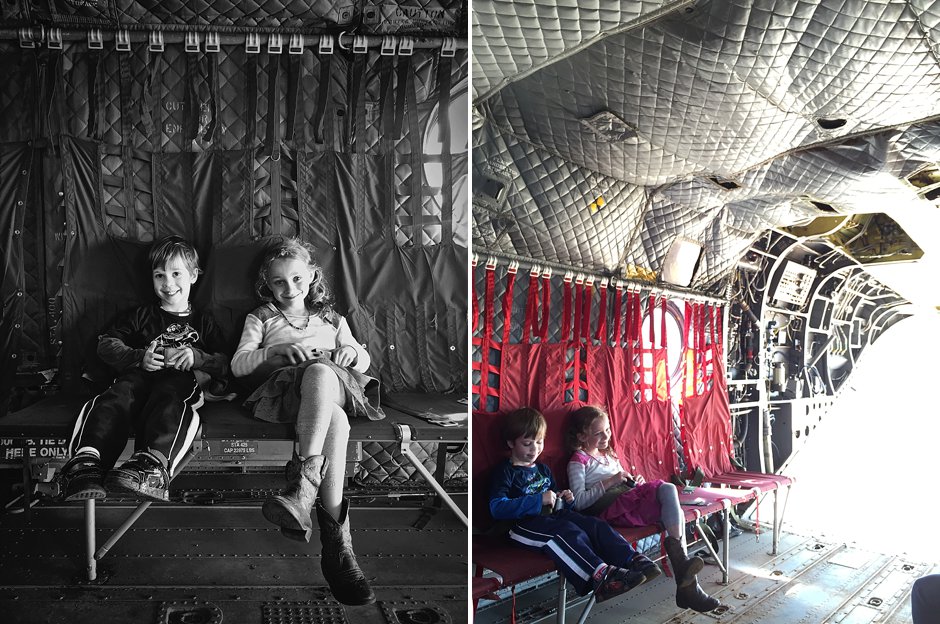 Here is Building 2 I was telling you about. Like I said, AWESOME. Just ask Seven.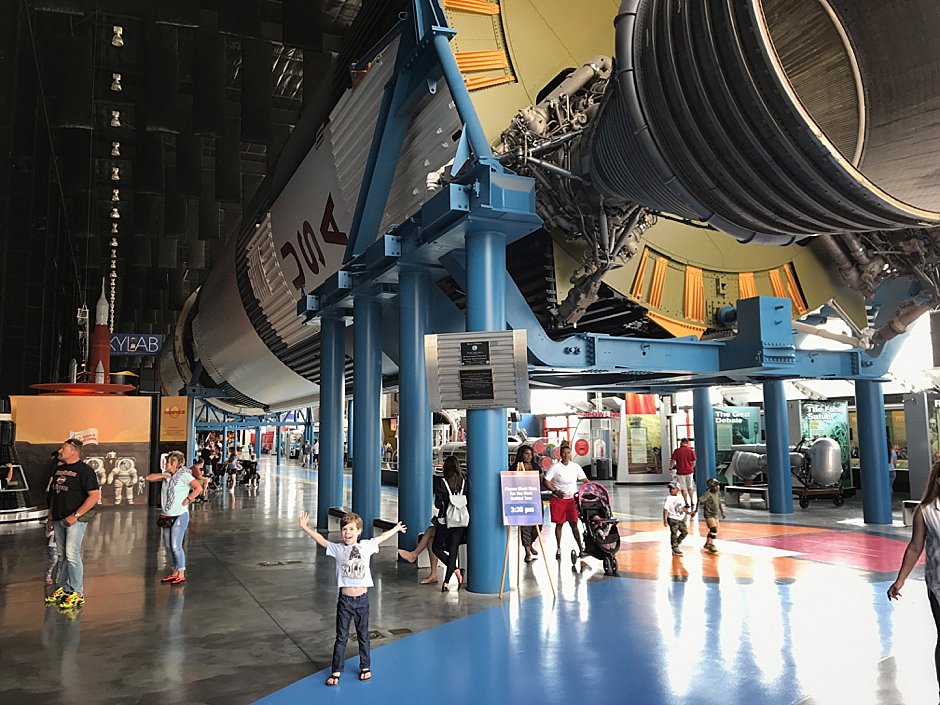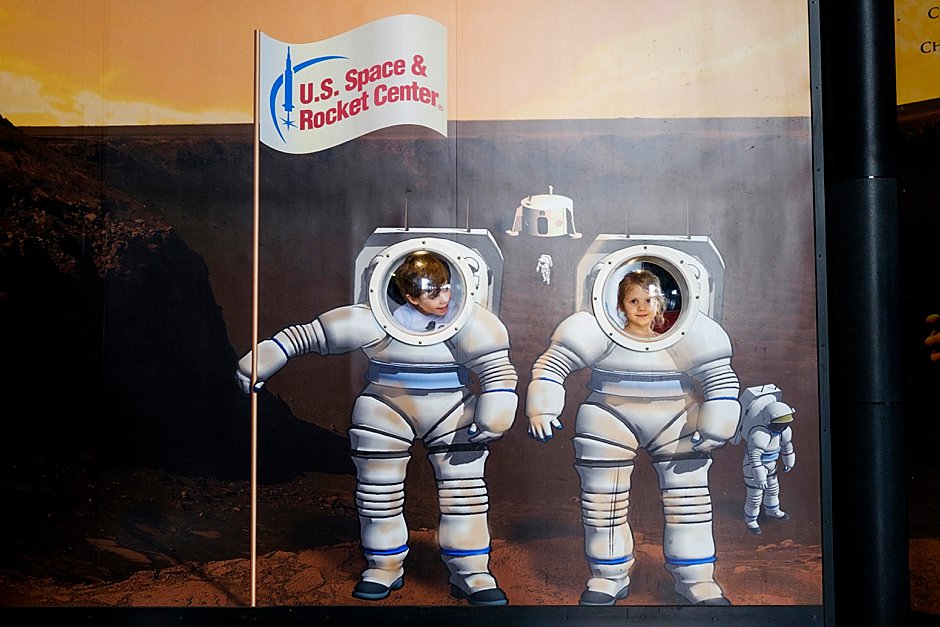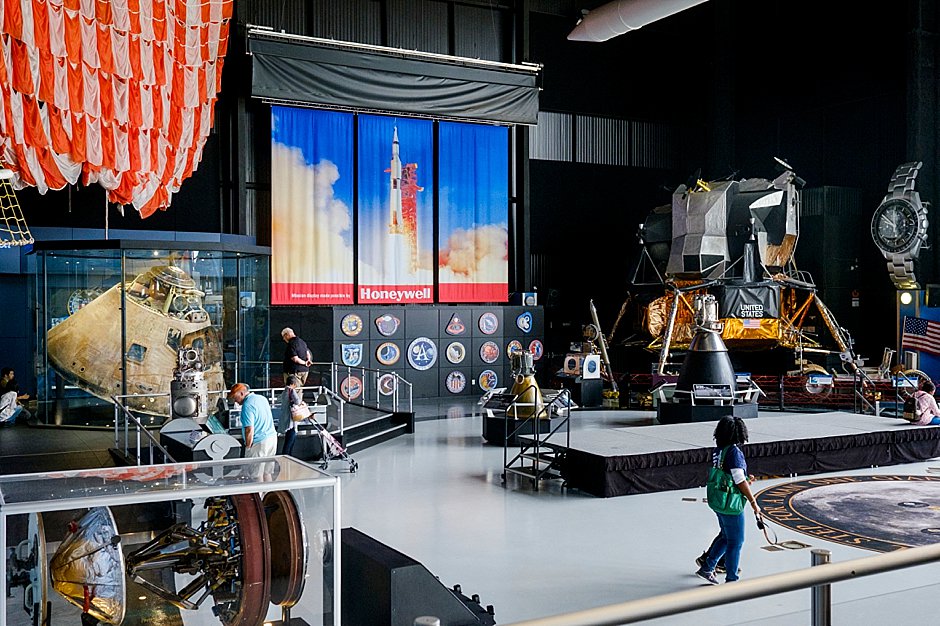 The building is chock-full of rocket equipment and memorabilia, as well as simulators and plenty of things to climb on and explore.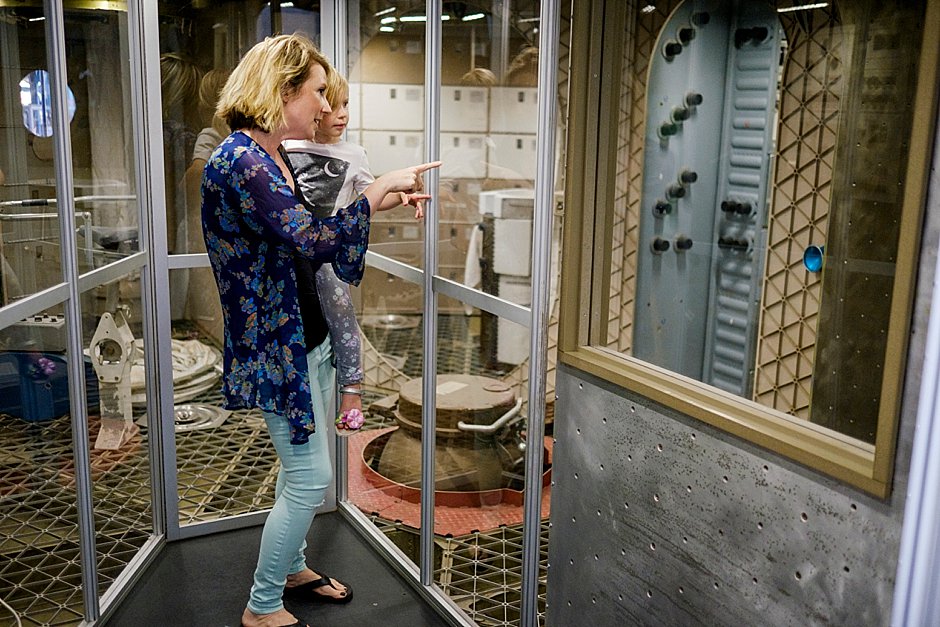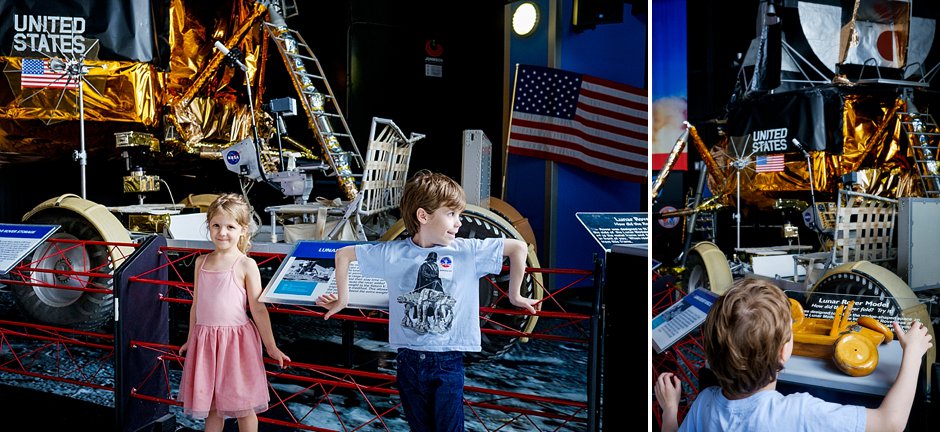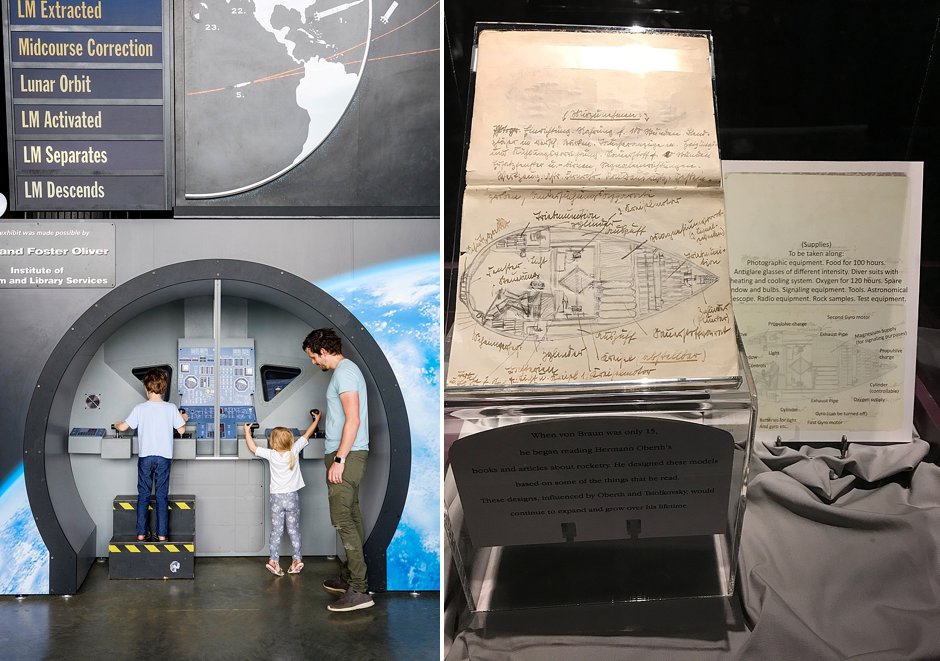 There is a small children's playground inside Building 2 also. I mean, kids love space stuff and all, but they also need to let loose a little in between treading carefully around priceless artifacts. I like that the people who put together the Space and Rocket Center fully appreciated this.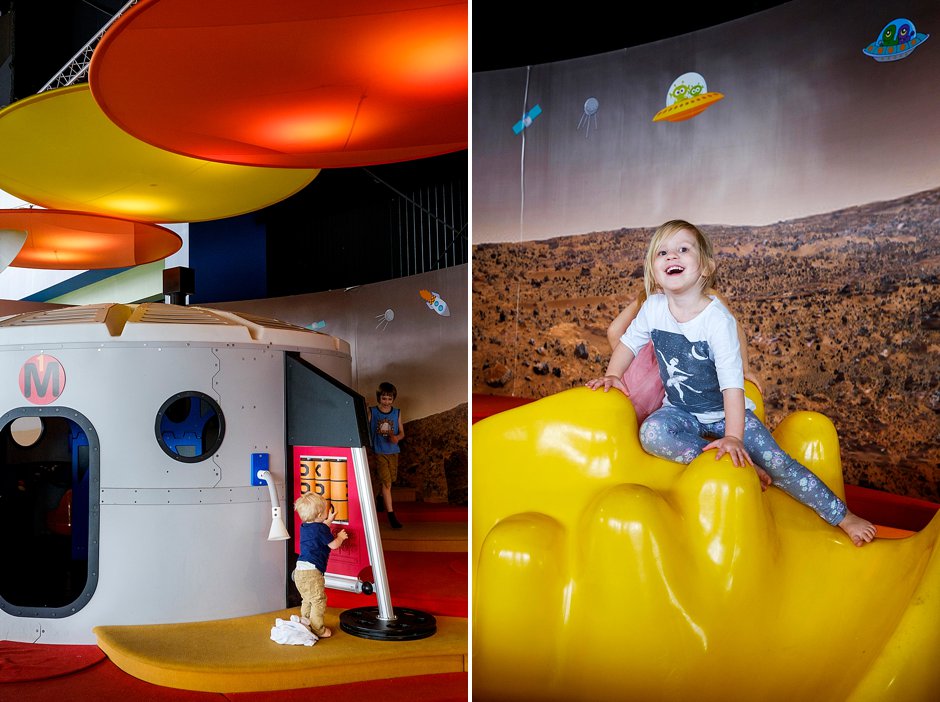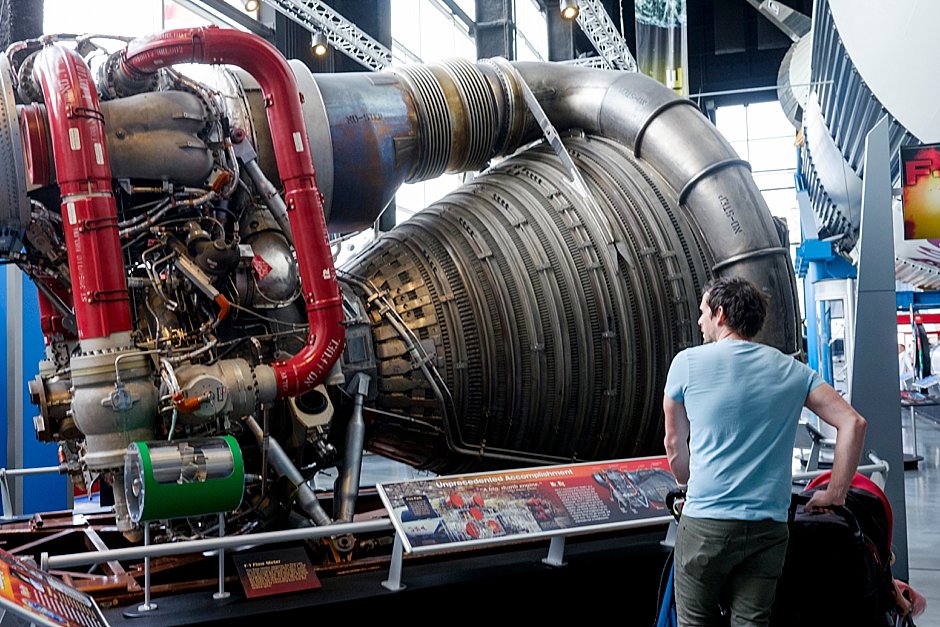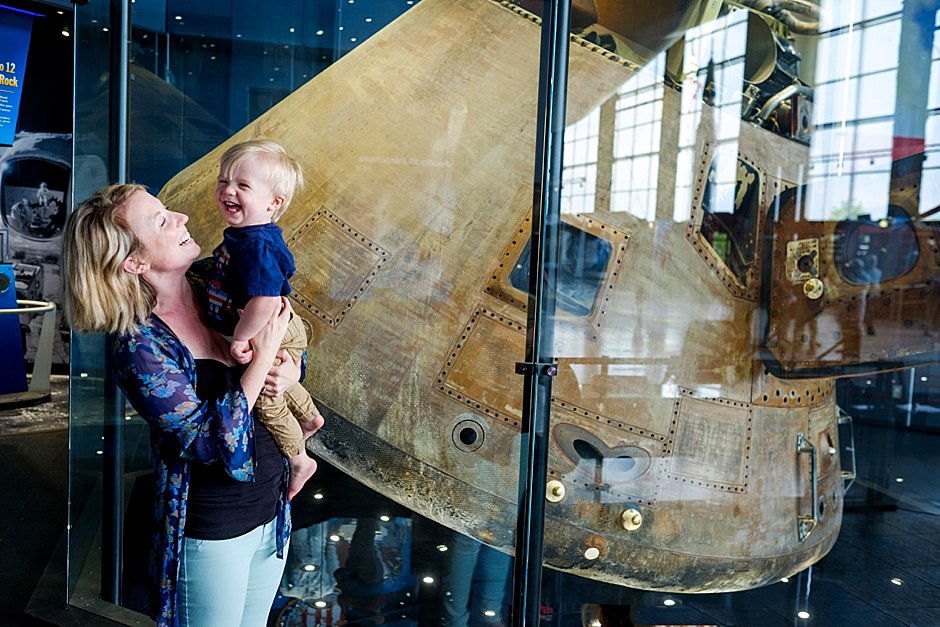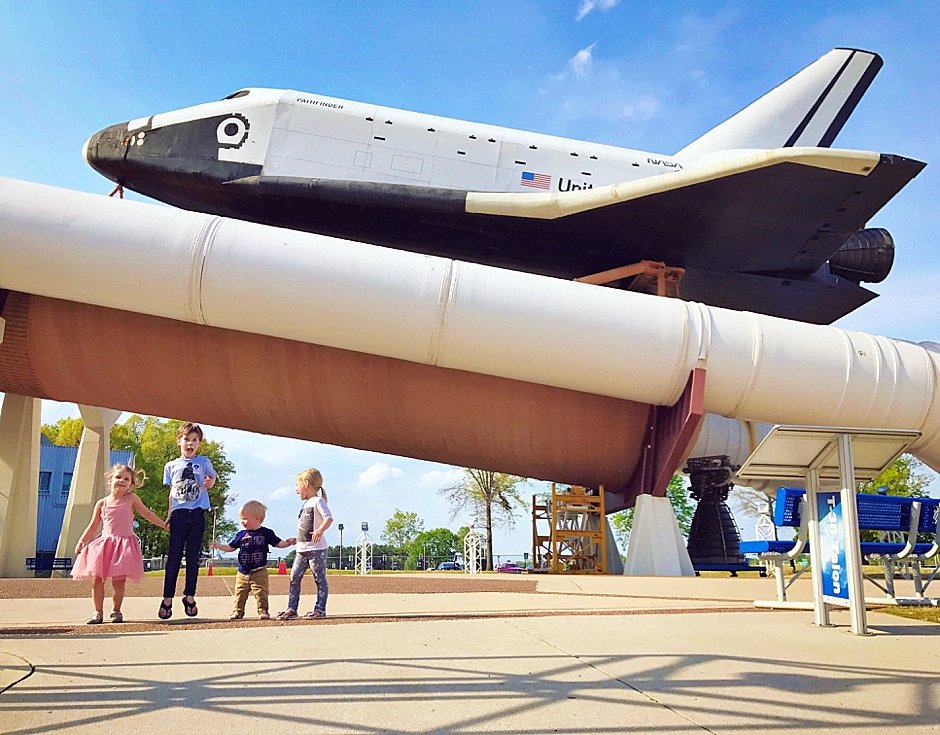 It was such a fun day, leisurely day and the kids so enjoyed all things space.
The following day we made our way over to Dismals Canyon in Phil Campbell, Alabama. I can't wait to tell you all about it – it's the most beautiful place – but I think this post has gotten long enough, don't you?
We'll dive into part 2 of our Northern Alabama road trip in a follow-up post. For now, here's a little taste of what's to come…