Our East Coast Road Trip/Camping Extravaganza with Toddlers
As we gear up for our cross-country road trip to the west next month, it got me thinking about our last big road trip back in 2014 (pregnancy really cramped our style in 2015). We piled the then 3 kids into the car, hitched the pop-up camper to the back and hit the road for an undetermined amount of time. We drove up along the East Coast to New Hampshire and back over the course of 3 weeks and it was amazing trip! We saw and did so much and the kids had a blast. Looking at the photos now, I can't believe how little they were! Why does time have to go so fast??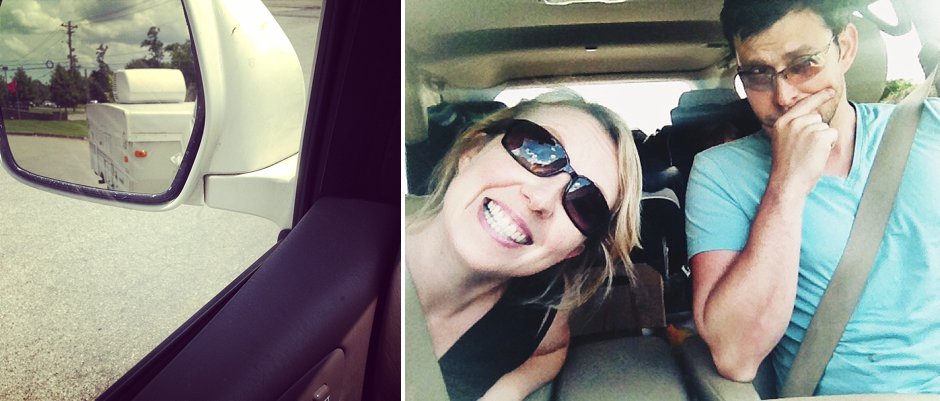 I thought I'd share the details here in case you'd also like to plan a trip eastward with your family. There is certainly lots to do and with a little planning (because let's be honest, I don't do a lot of planning, like…ever) you can make being on the road with a bunch of toddlers a fun experience for everyone. :)
Planning Resources
We planned for one long stop every day in a new city. I used sites like Roadtrippers and Roadside America to find interesting locations. We also picked up this book for the kids so that we could read fun facts about the states as we drove through them and it also had some cool ideas.
Packing, packing, and possibly some more packing
What I lack in planning, I make up for in extreme packing — or maybe that's also a downside? Whatever you might think, I am definitely always prepared! ;) To help get everyone through the long stretches, I packed lots of toys, books and snacks.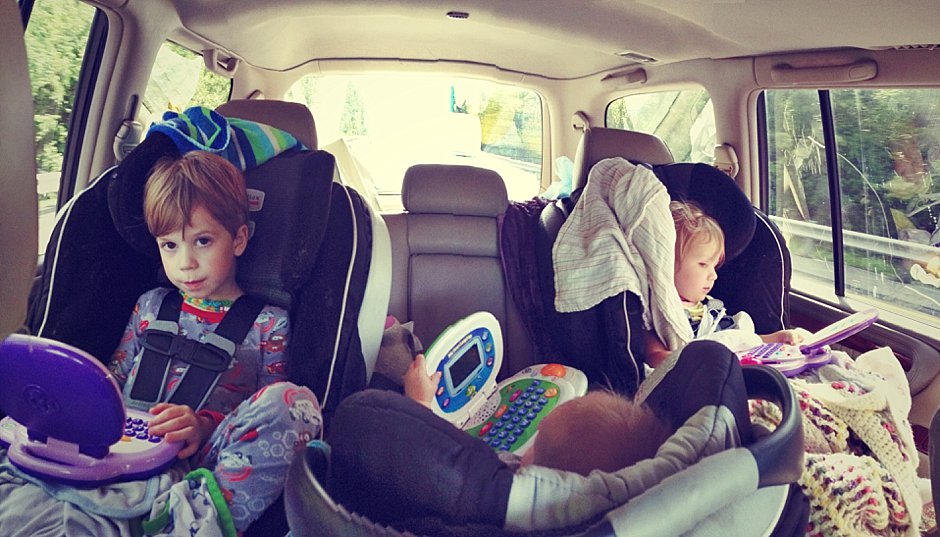 The Leap Frog "leaptops" and any interactive books with tag pens kept them busy for a long time. I recommend going to your local dollar store ahead of time and picking up random little cheap things like glow sticks, stickers, coloring/activity packs, etc. I had those on hand to bring out when we hit a lull and it worked wonders.
We do resort to movies when necessary, but we start with the toys, move on to audiobooks when the natives get restless, and then use movies as the final resort. Once you've entered movieland, it's hard to leave, but you can stall getting there for quite some time this way.
We had a large cooler in the back of the car with the bulk of our food items, but I also keep a small cooler in the front with things like string cheese and drinks so that things are easily accessible while we're driving. Anything individually wrapped/finger food is your friend on the road.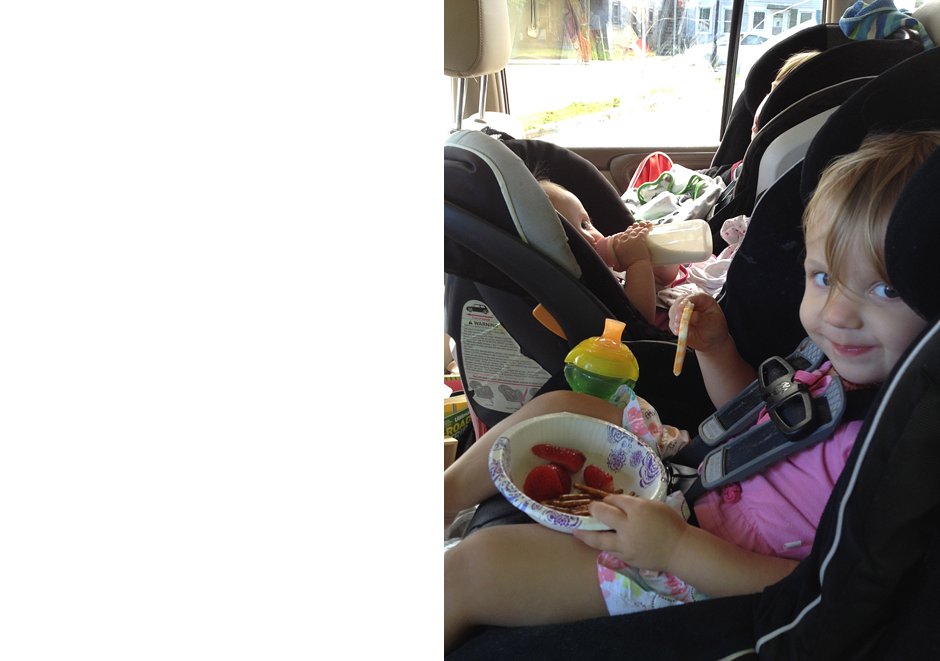 The Plan
This was what our course looked like: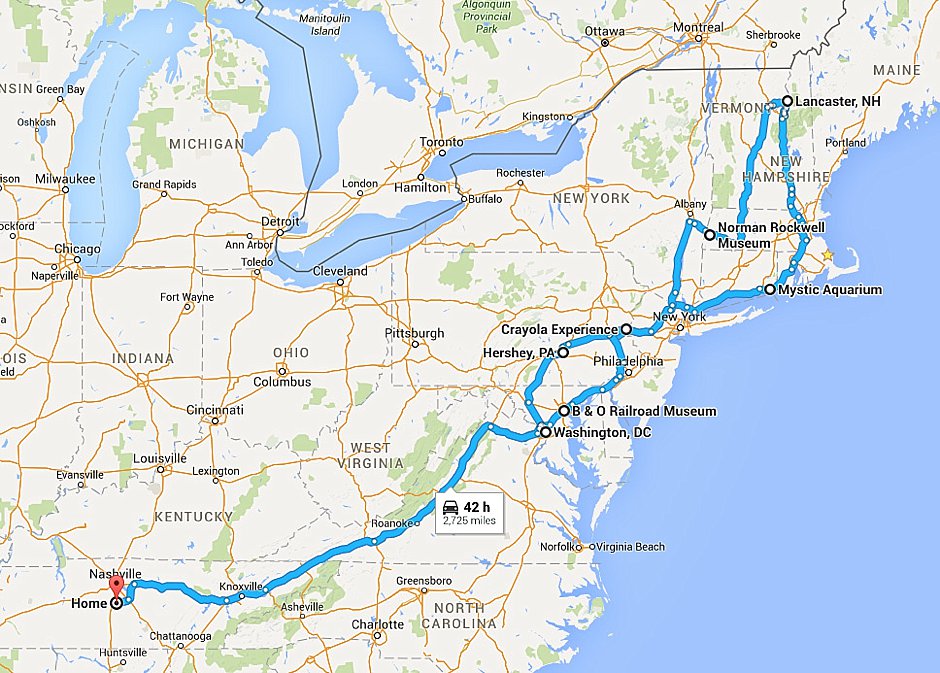 We made a good long haul at the beginning and end of our trip, skipping over some things we wanted to see in the Virginias. We also didn't hit everything we wanted to see along the coast by a long shot, but we figured we'll be back and some attractions are just better suited for older kids anyway. We considered driving through New York and Ohio to come home, but decided to backtrack a bit in the end because there was more we wanted to do in that direction. So there you have it!
First Stop! Washington D.C.
Our first travel stop was in the D.C. area. We stayed at the Cherry Hill Park Campground and I highly recommend it. It's very clean and has lots of amenities. The best part is the free shuttle service to and from the train station into D.C..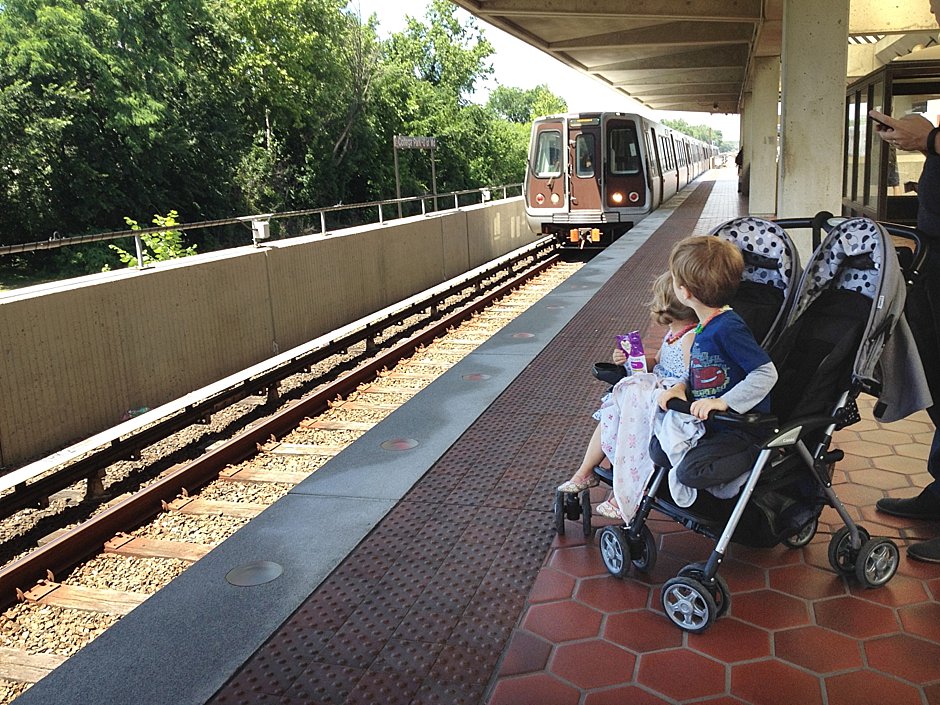 We visited the Smithsonian National Air and Space Museum, but when we go again, I'd like to stay longer and visit more of the Smithsonian museums. In case you don't already know, they are all free! And they're awesome, so that's a win-win right there.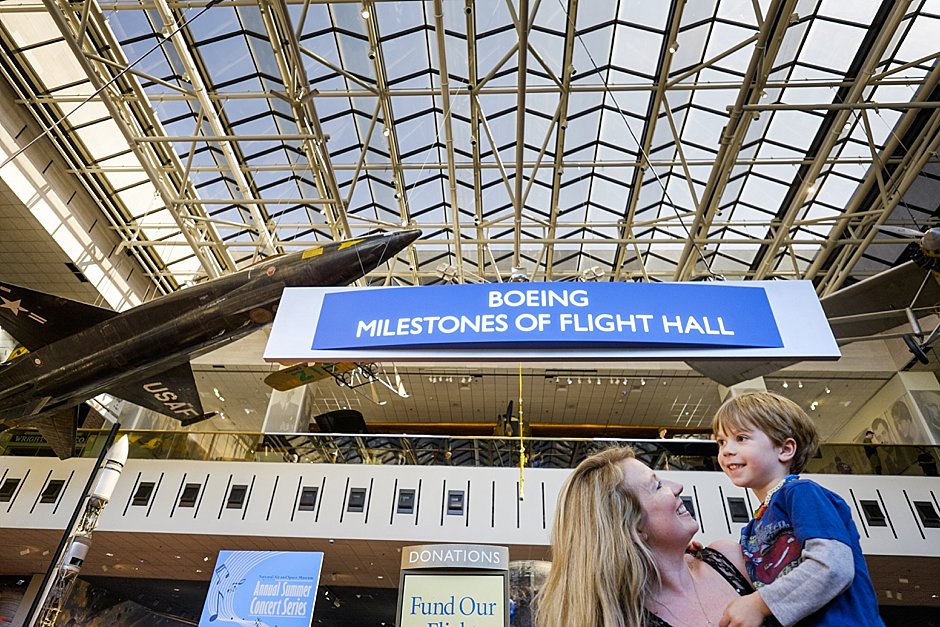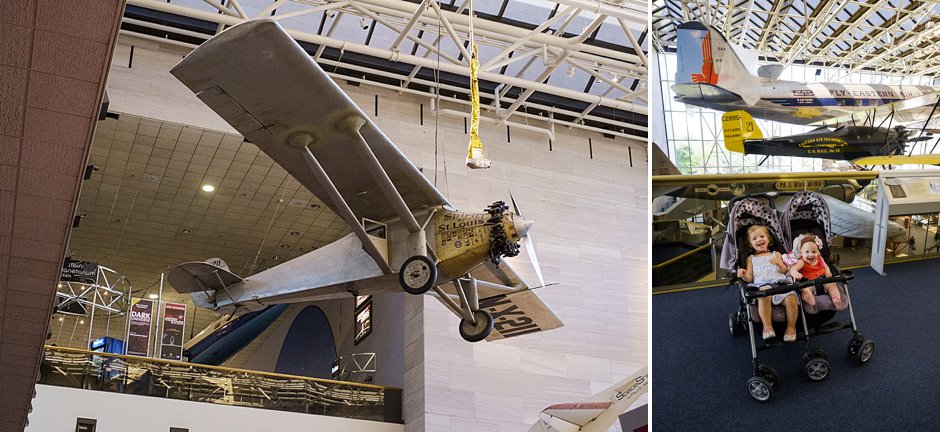 Dusty Crophopper was kind of a big deal at our house at this point so seeing planes in general, but ESPECIALLY Skipper, was pretty amazing for one certain young man in our crew.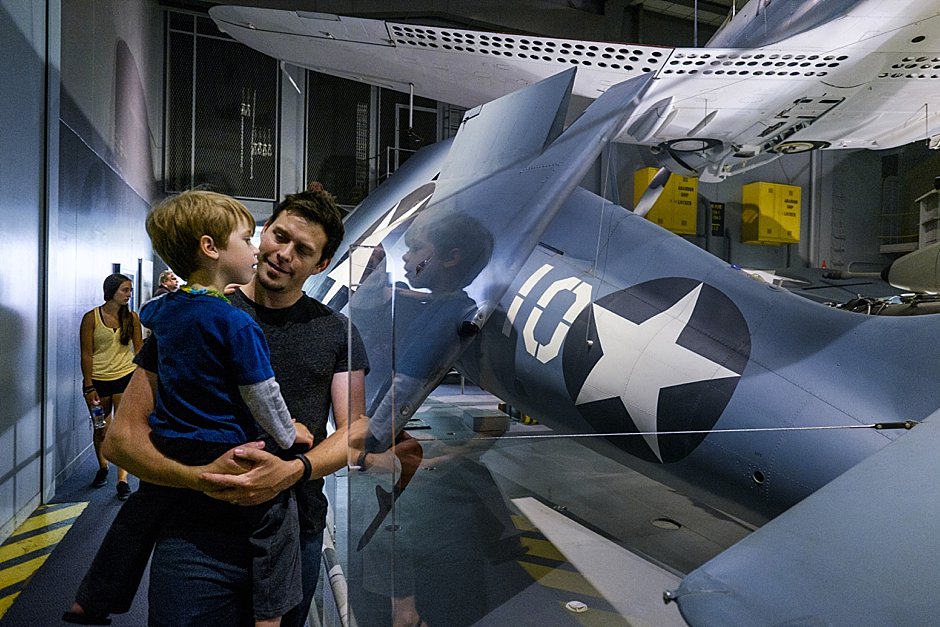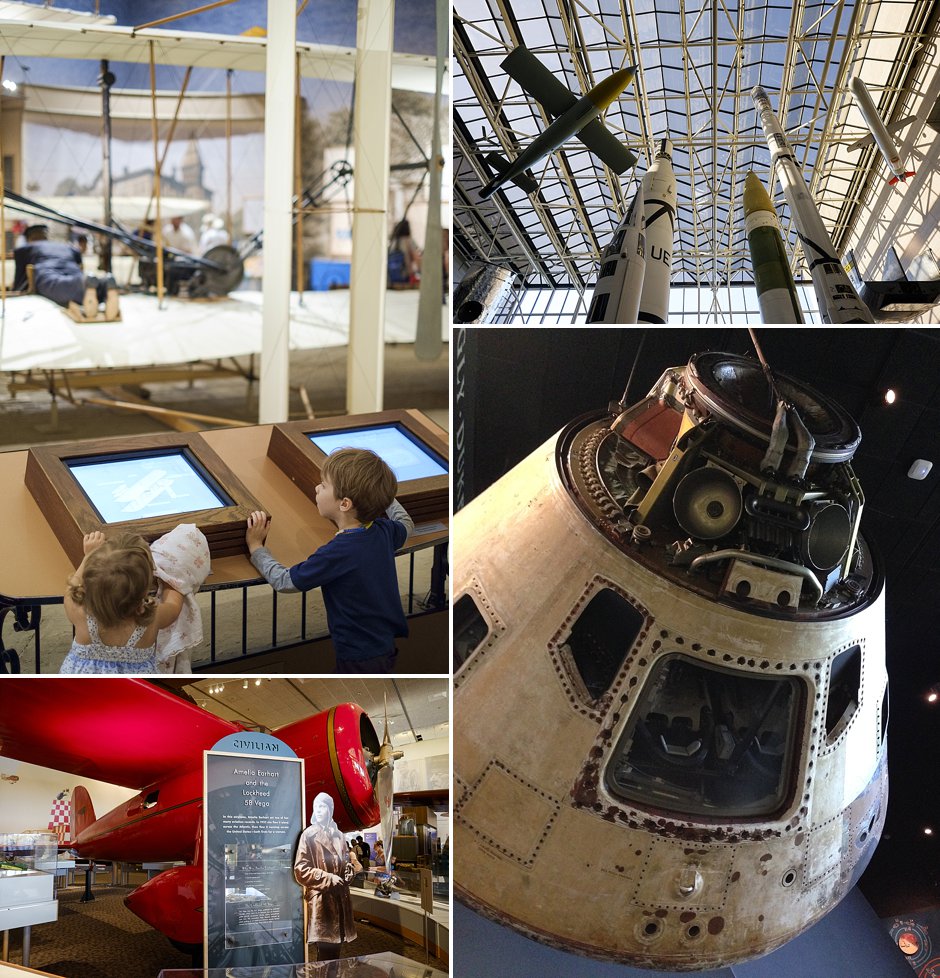 Next up: Hershey, PA. It's a total tourist trap, but it's a good time had by all and it's also free.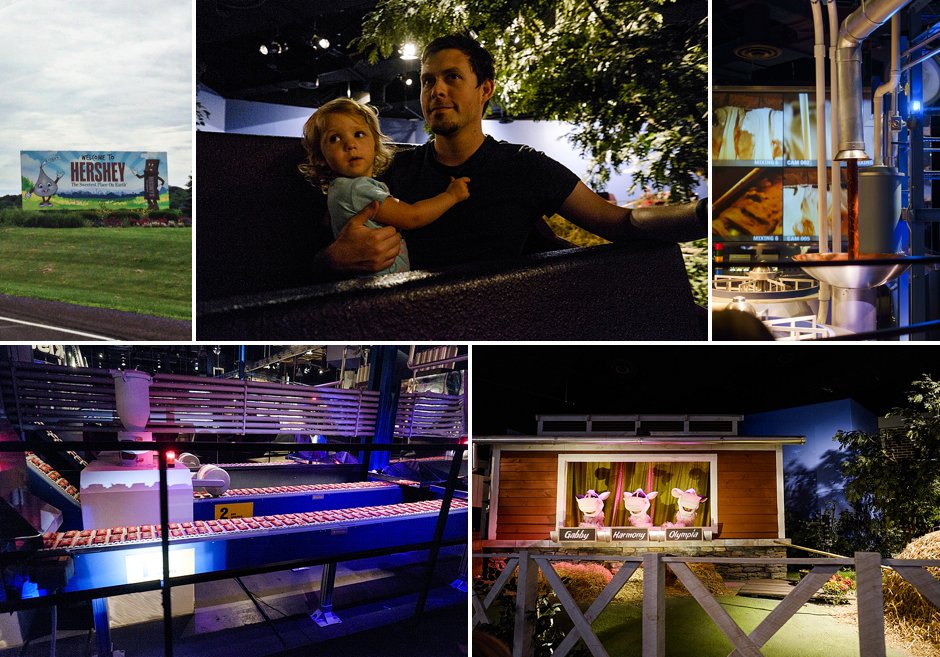 As the name of, well, everything in Hershey, PA would indicate, there's chocolate at Hershey's Chocolate World, and we all know I'm a BIG fan of chocolate. The kids are too. We let them each pick out their own chocolate in the gift shop and eat themselves into a sugar coma for the next stretch of the trip. Don't judge.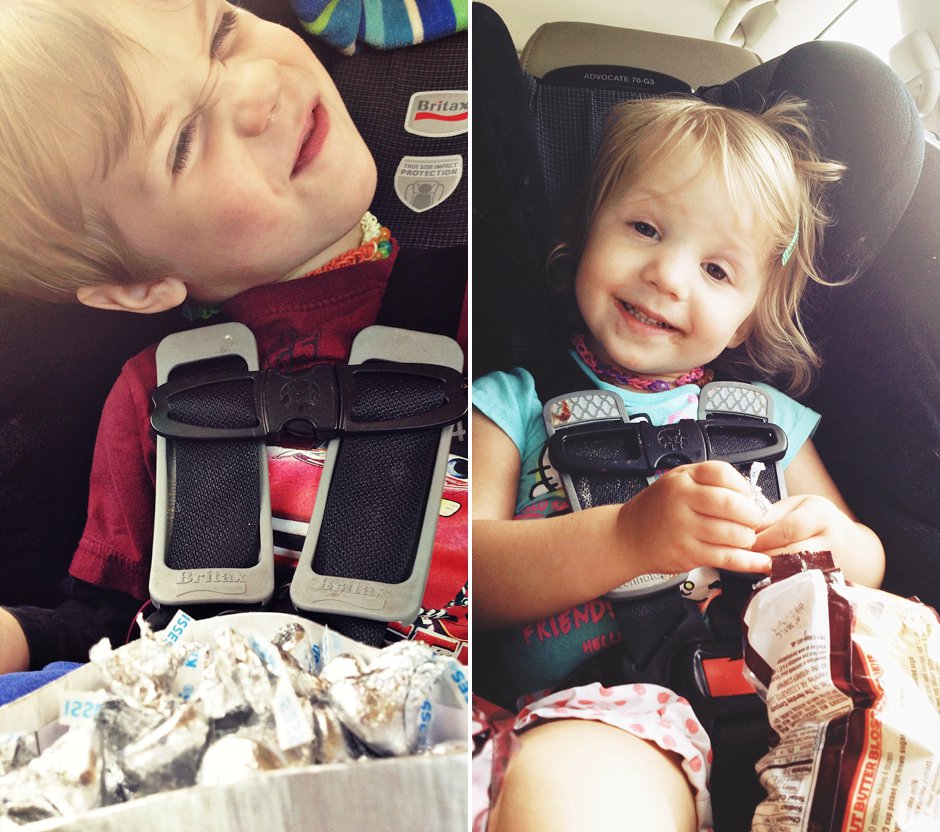 Sea Life in Connecticut
The Mystic Aquarium in Connecticut is a small aquarium that packs a big punch. They've got a great variety of marine life and lots of interactive exhibits. Sean and I had been there before with Seven when he was a baby and we had a speaking gig up that way so we knew the kids would love it. It was a big hit.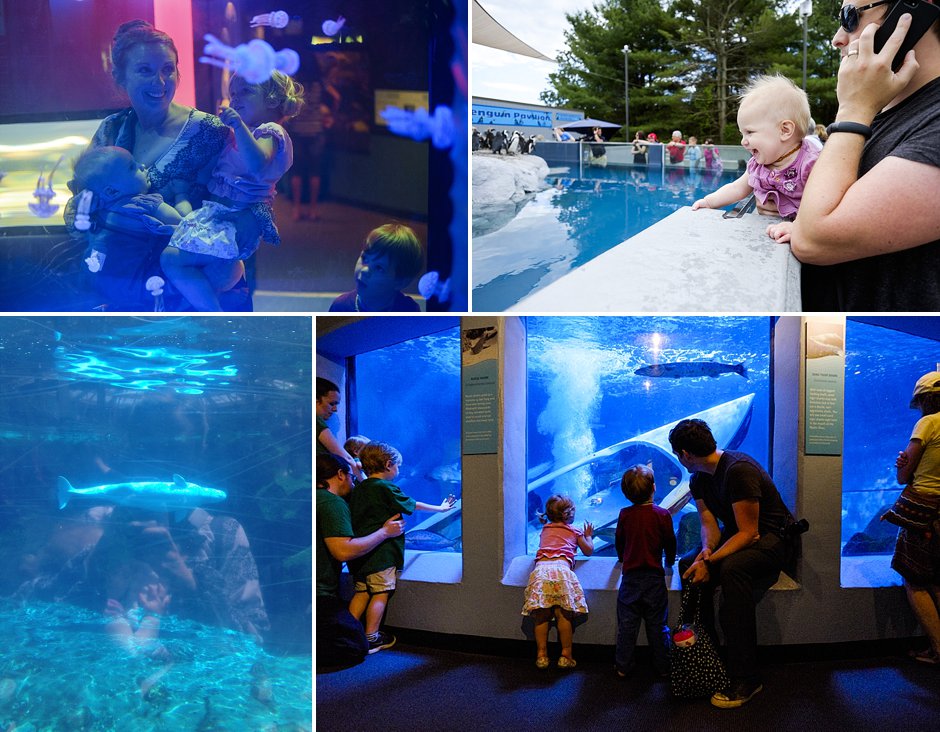 On to the mountains!
From Connecticut we headed on up into New Hampshire for some camping in the mountains for a week. It was so beautiful and the kids loved chasing butterflies and picking wild flowers in the field next to our camp site. Being from Tennessee and it being the end of June, we also enjoyed the cooler weather muy mucho. No humidity and I need a jacket at night? I'll take it!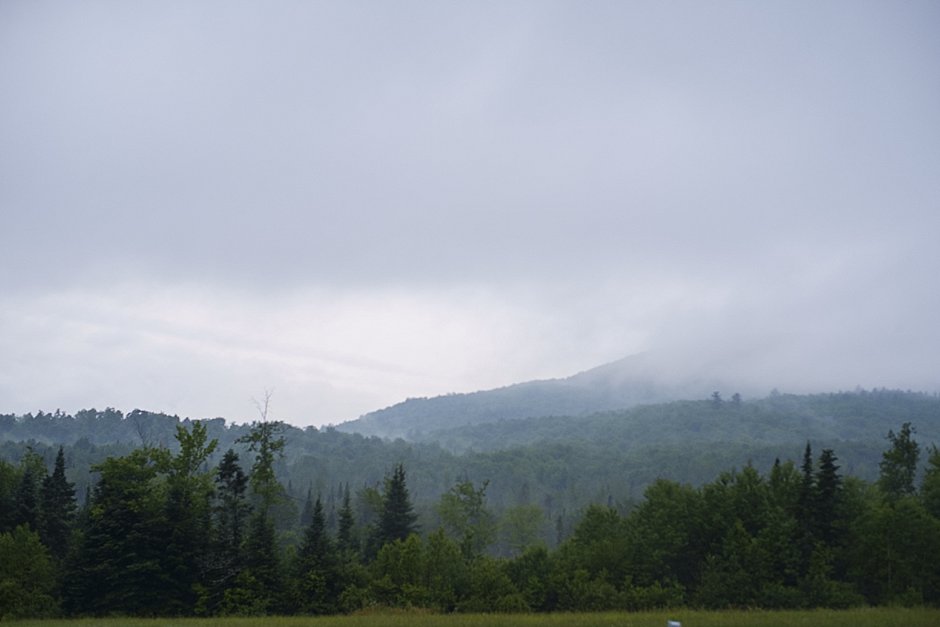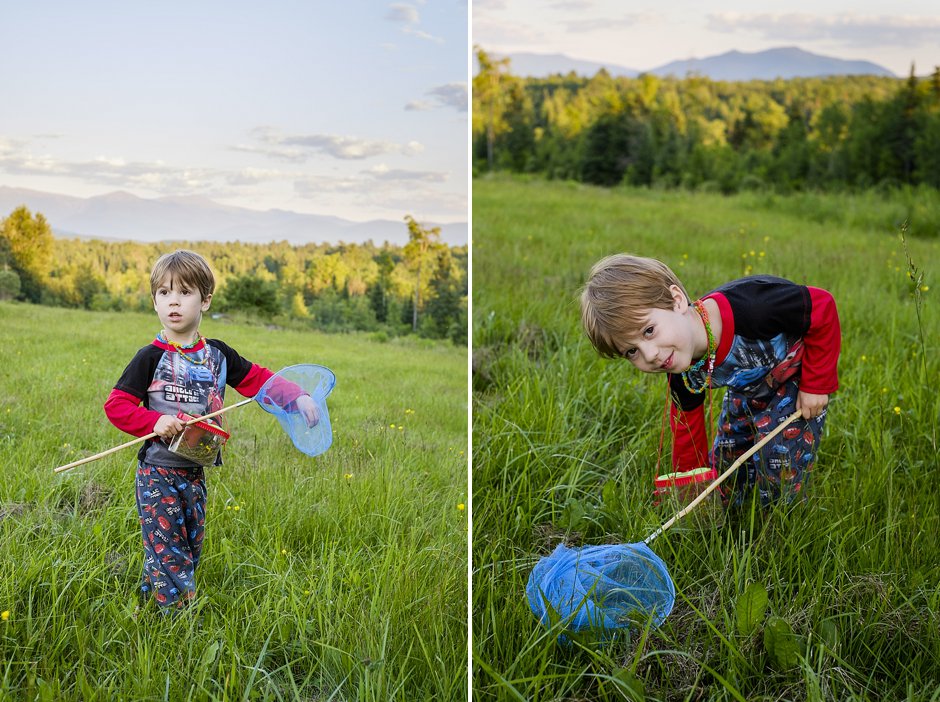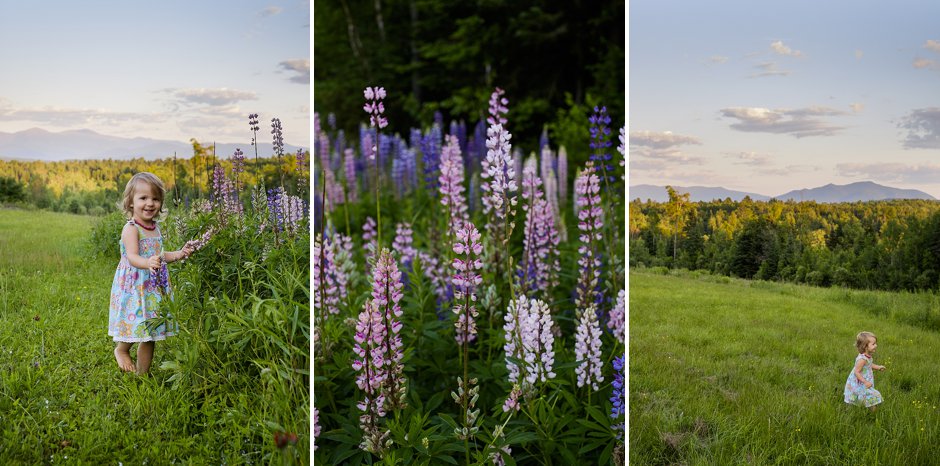 We had a good long stretch of rain while we were there and we were all getting a bit stir crazy in the camper, so took to the elements. The kids ended up running around naked in the rain, which I think is pretty cute, but I hear I shouldn't post that sort of thing on the internet. ;)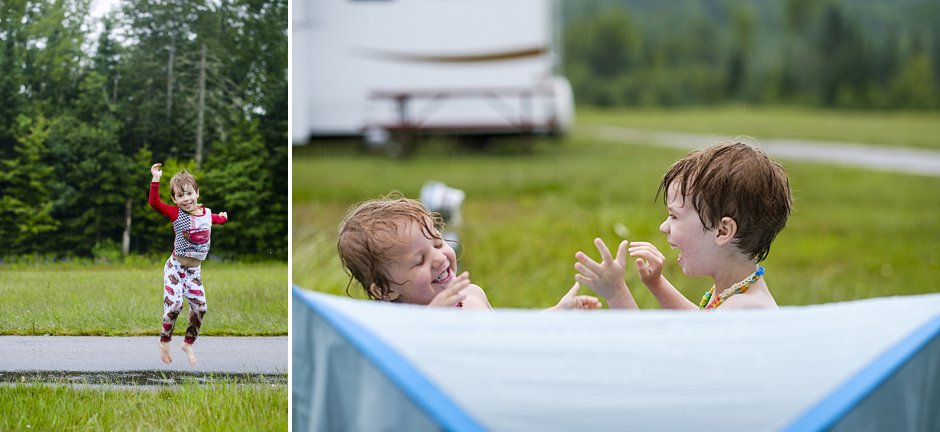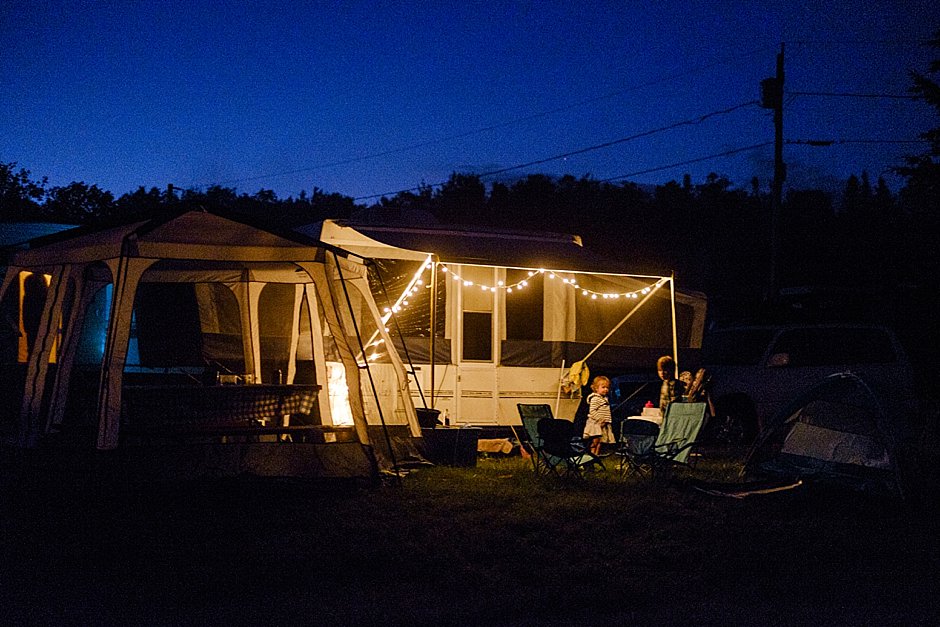 And one from laundry day just because I think it's precious.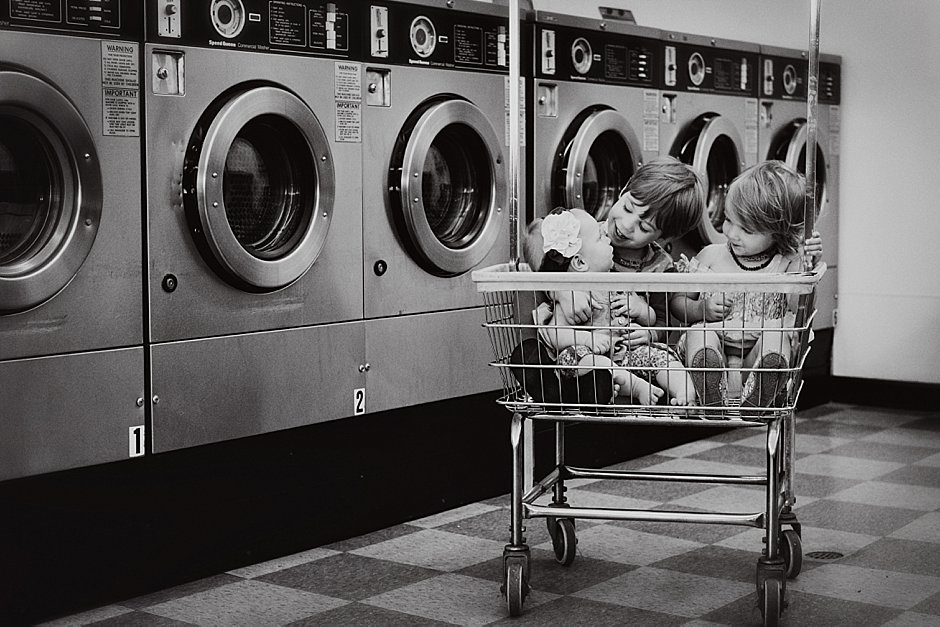 We <3 Norman Rockwell (at least the adults do).
On the way home, we stopped at the Normal Rockwell Museum. This was definitely more for Sean and me than for the kids, but whatever. They just had to deal. For the art major in me, it was the highlight of the trip!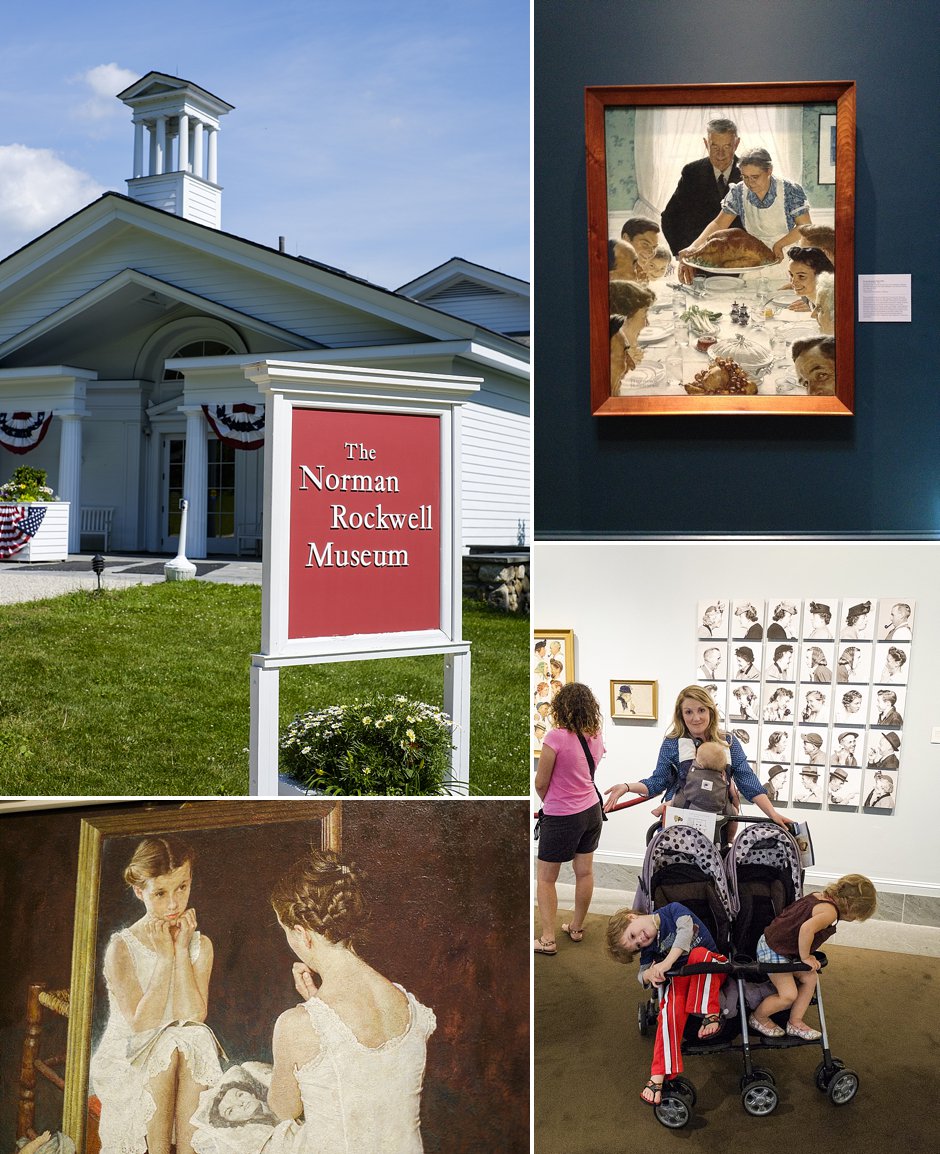 His art studio is on the grounds and they have so many of his paintings. The towns surrounding it are really cute and quaint too so it's a fun drive.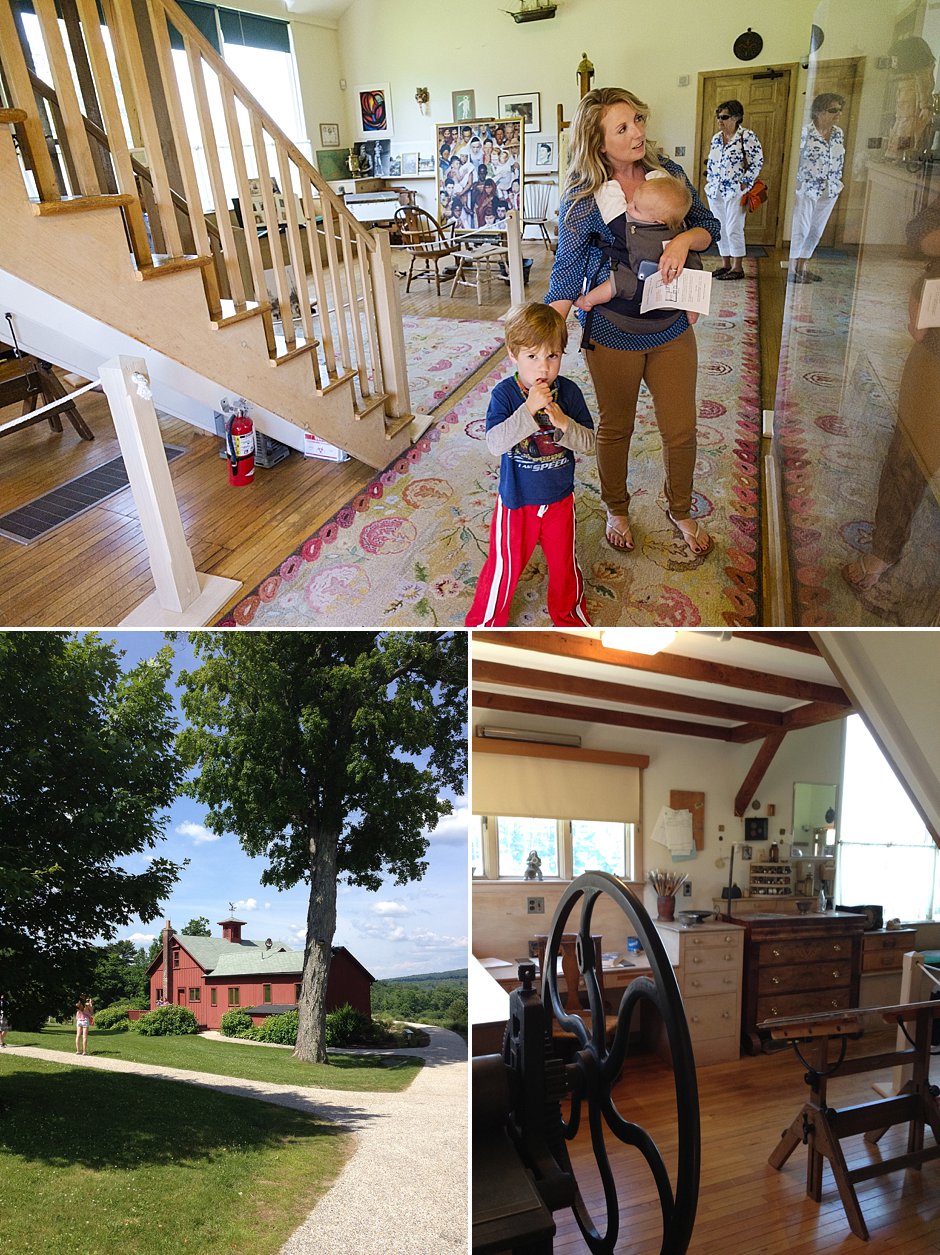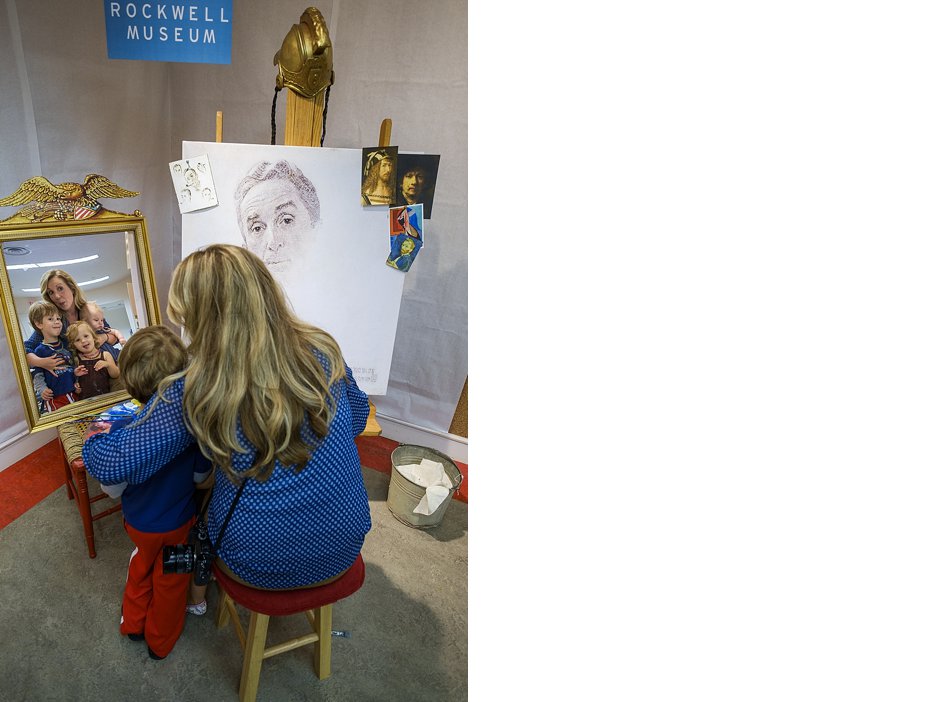 Everything Crayola
The Crayola Experience wasn't what I was expecting (I thought it would be more Crayola factory tour and less Crayola play place), but it was still really great for the kids. They've got tons of interactive crafts, games and play areas, all Crayola themed, obviously. They did also have a pretty good little presentation on how crayons are made so I could feel good about having at least a little bit of an educational experience added to it.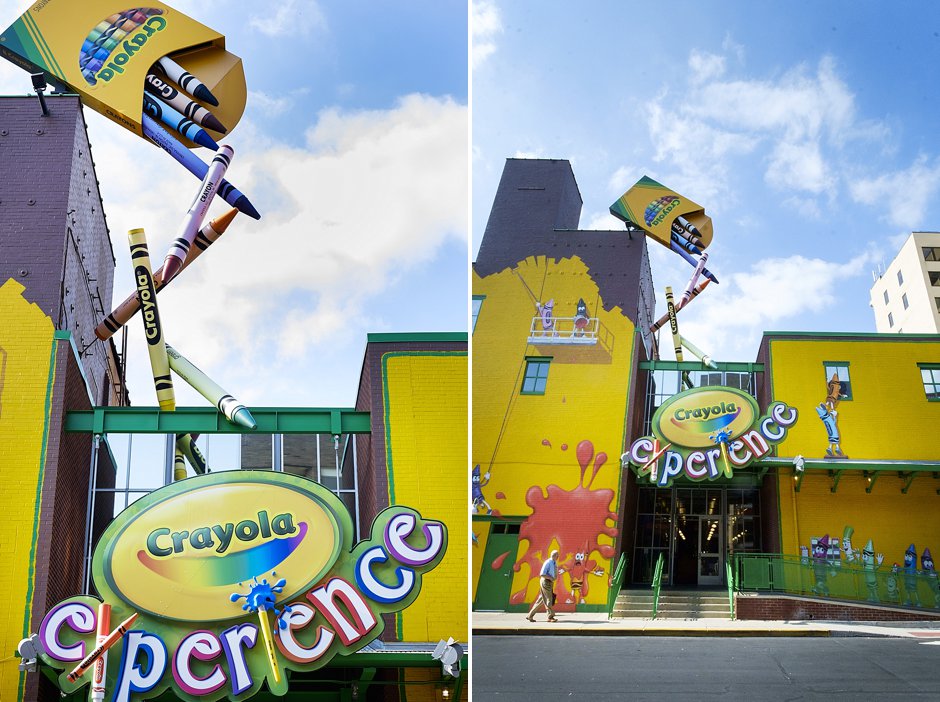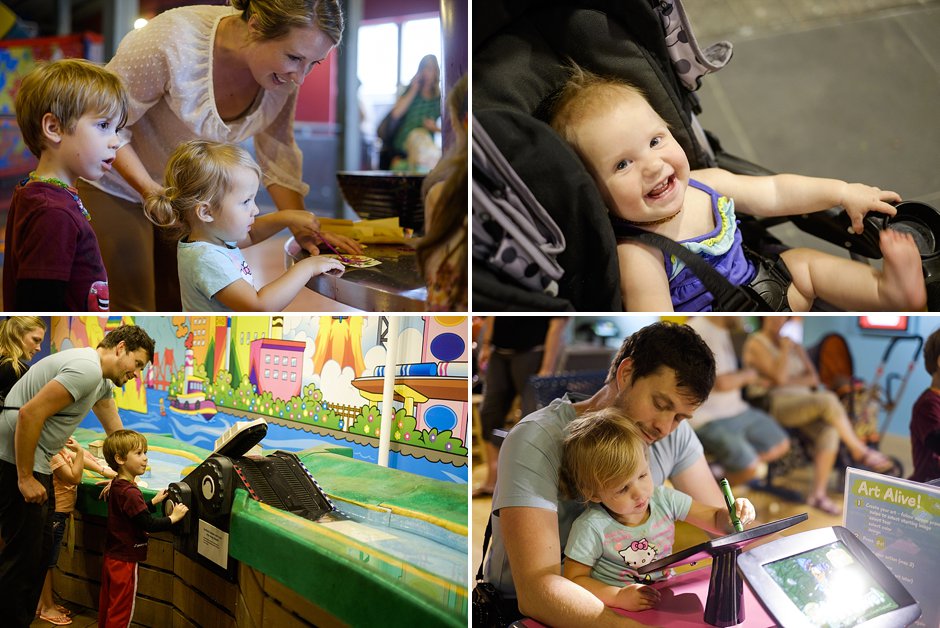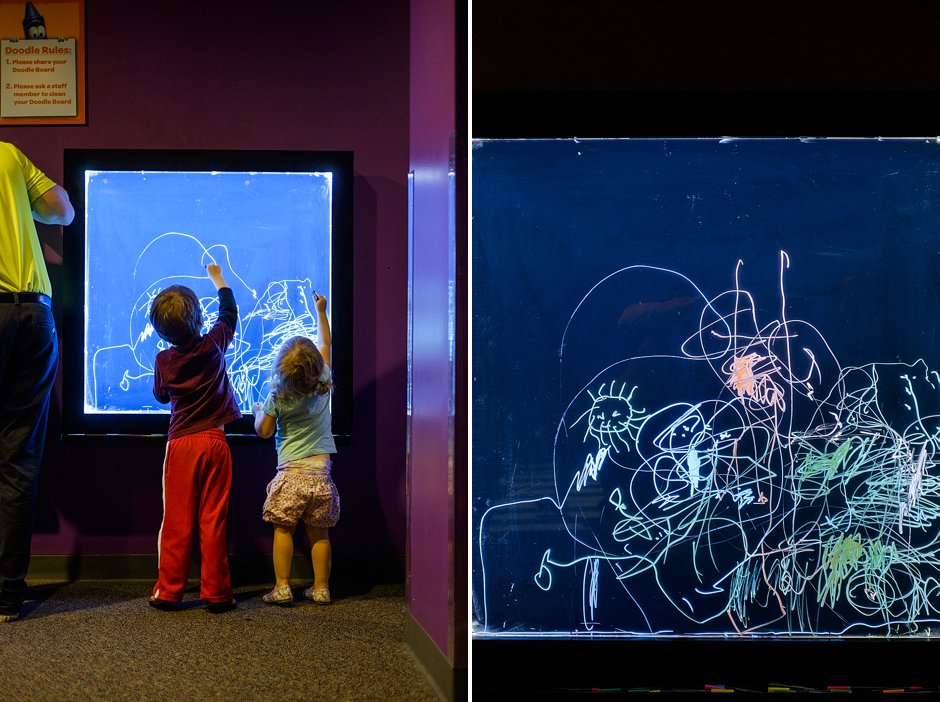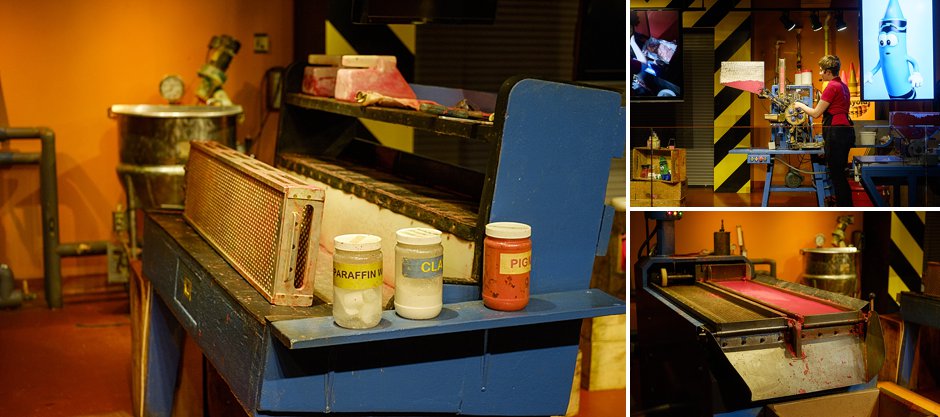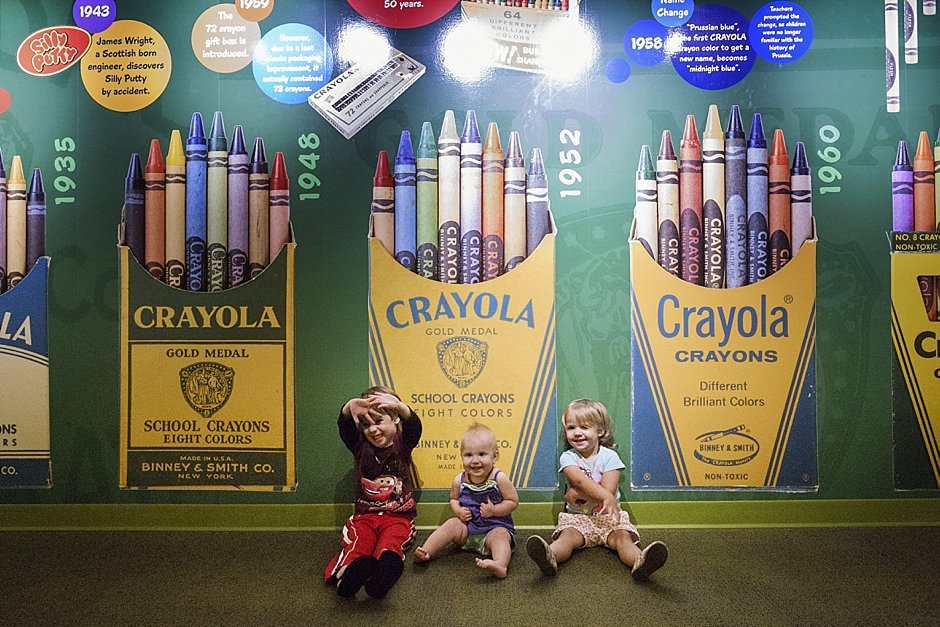 Time for trains
If seeing Norman was the highlight of the trip for me, the B&O Railroad Museum was definitely the highlight for Seven. The place is really incredible. If you have a train buff in your family, or even if you don't, you should probably make this stop. They have a crazy amount of trains and cars from all different eras and many of them you can walk through. Very cool.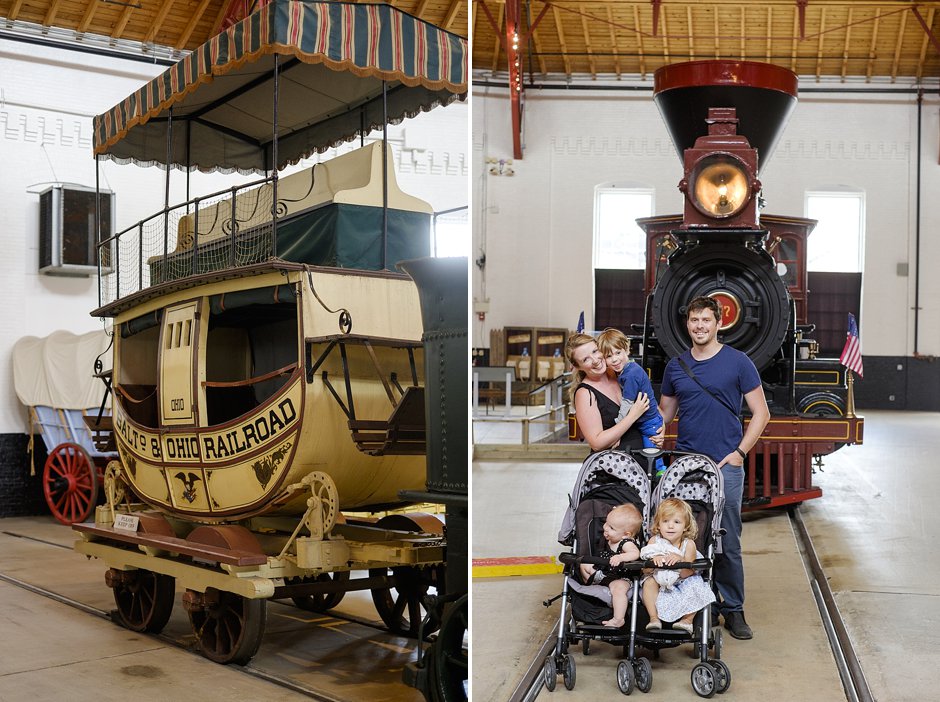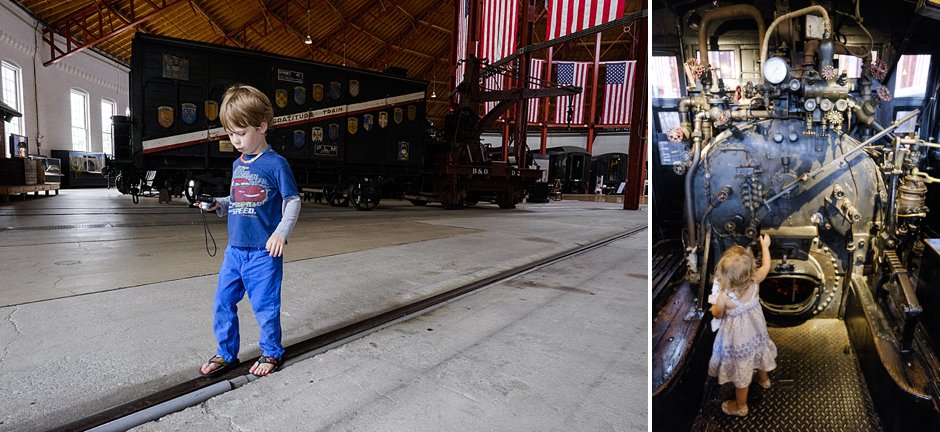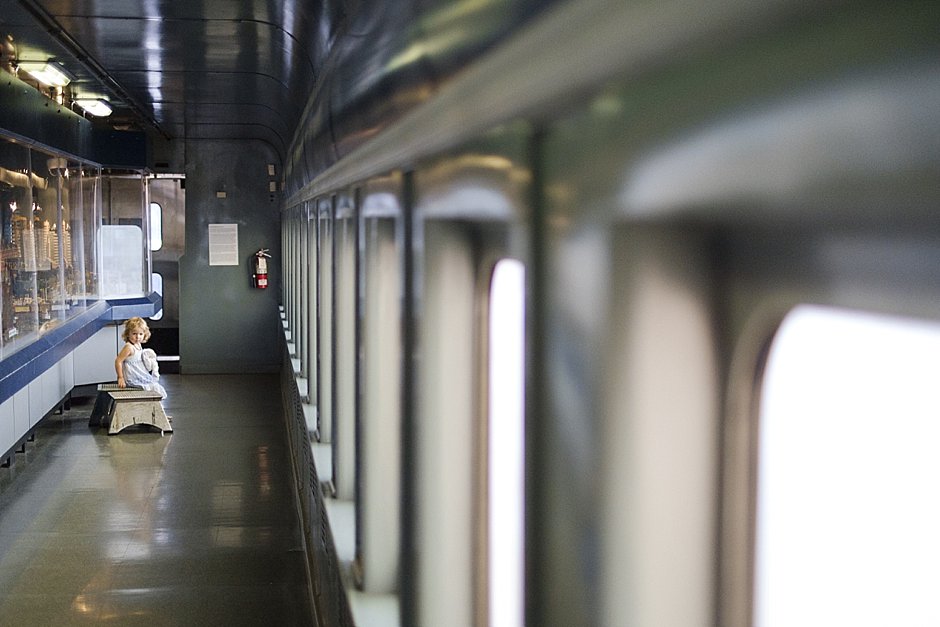 By this part of the trip, we had just gotten really tired of unpacking and packing the popup over and over so we decided to head on home.
A few more tips and thoughts
This brings me to another point: if you're traveling with a pop-up camper in tow, I highly recommend staying two nights at each stops. One night in between is just a lot, especially when you have to get small children settled upon setting up camp. We have since moved on to a motorhome for this reason. The setup and tear down is a whole lot easier and the kids can already be asleep in the camper before we get to our destination.
Look into a Good Sam Club membership if you're going to be doing a lot of camping. They have a great directory of campgrounds with reviews and discounts. They also offer roadside assistance and discounts at Camping World. Our membership paid for itself on this trip alone with just campsite discounts so it's well worth it.
And when you are just too tired to set up camp for the evening, we found the Priceline Express Deals to be pretty great in a late-night pinch. We used that a couple of times on the way home and the price of the room was usually not much more than the campsite would have been anyway.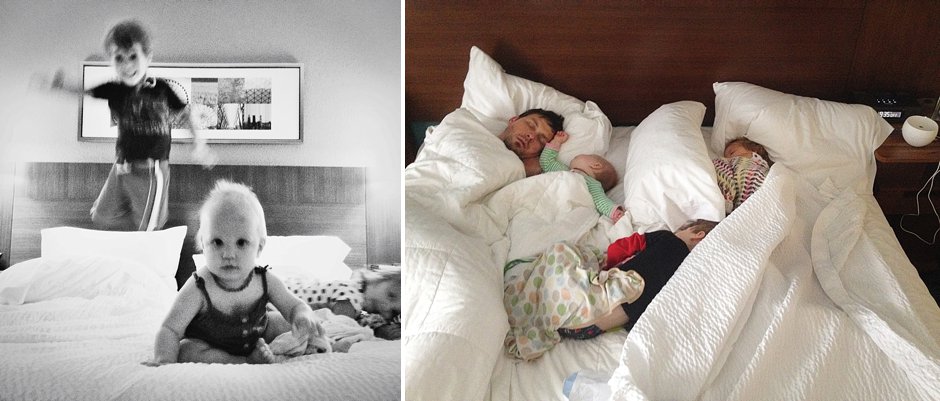 Recap (if you hate reading, look here!)
We went on a super long road trip with 3 kids, 4 years and under. Not only did we survive, we actually liked it.
Pack lots of toys, games and books. Pick up small new things at the dollar store to reveal a little a long the way. This will bolster little people's patience.
Keep a small cooler of snacks and drinks in the front of the car. Finger foods and individually wrapped things are your friend.
Start with toys/books, then audio books and THEN movies to reduce screen time on the road.
*BONUS* Packing Note: If you can fit a small potty with plastic bags, paper towels and toilet paper in the back, you will not regret it. There are some long stretches of interstate out there, friends.
We stopped at the following places and they were all cool: Smithsonian Air and Space Museum, Hershey Pennsylvania Chocolate World, Mystic Aquarium, Norman Rockwell Museum, Crayola Experience, B&O Railroad Museum
Get yourself a Good Sam Club membership for great camping deals and more.
Pop-up campers are awesome, but cumbersome at times. Plan two nights at every stop, or check out Priceline deals for last minute stopovers.
Some places we didn't make it to, and will definitely go see next time:
So there you have it. What are your summer road trip plans? Do you have any great tips for the road, or places we must see on our trip out West? We'd love to hear from you. :)
Happy trails!
— Mel