Your Disaster of a Family Photo Session and Why You're Not So Different From Everyone Else
You know all those perfect photos you see on Facebook around this time of year? You know the ones.
There are those perfect photos of your friends and their children that you're sure you and your family could never pull off. You're positive your kids could never behave so well, and when you've tried before, you feel like you've been proven right. Your family was a complete disaster. You can never show your face around that photographer again.
Well I'm here to tell you that all those photos are a complete farce.
One of my mama clients recently suggested that a great blog topic would be about setting expectations for your family session. She mentioned this after texting me to apologize for her kid's behavior because she felt like they were a complete train wreck.
I couldn't agree more that a blog post is in order — but not that her kids needed apologizing for — because here's the thing: every mama thinks their family is a complete disaster when the camera comes into view.
With that in mind, I thought it would be interesting to try a little exercise with you. I'm going to show you one of those perfect family sessions that you're sure your family could never achieve. Then we're going to look at (not even all of) the moments in between.
These are my friends and fellow photographers, the Watsons. We've made lots of beautiful photographs together through the years, starting with their engagement session a lifetime ago.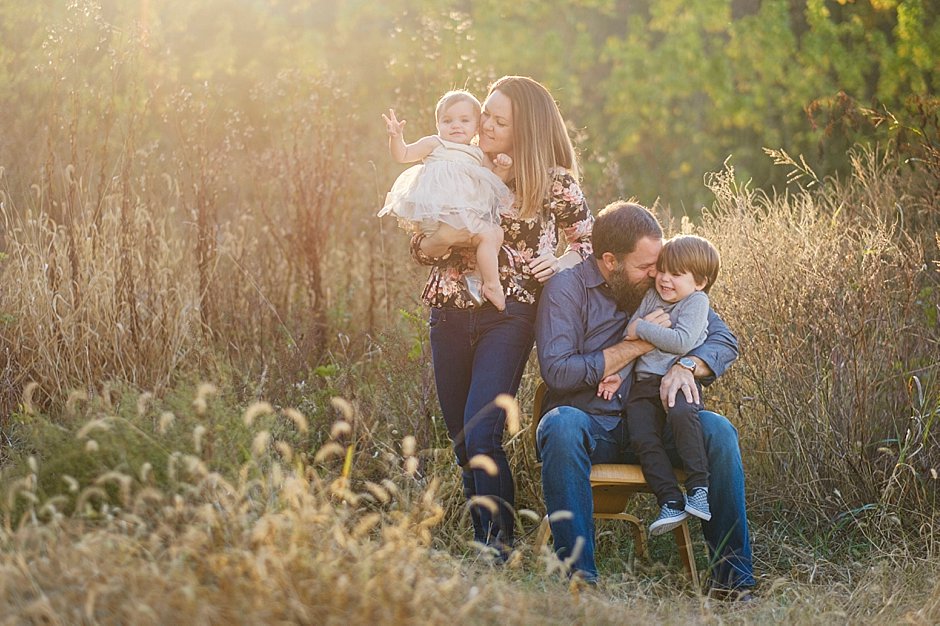 See how perfect they are?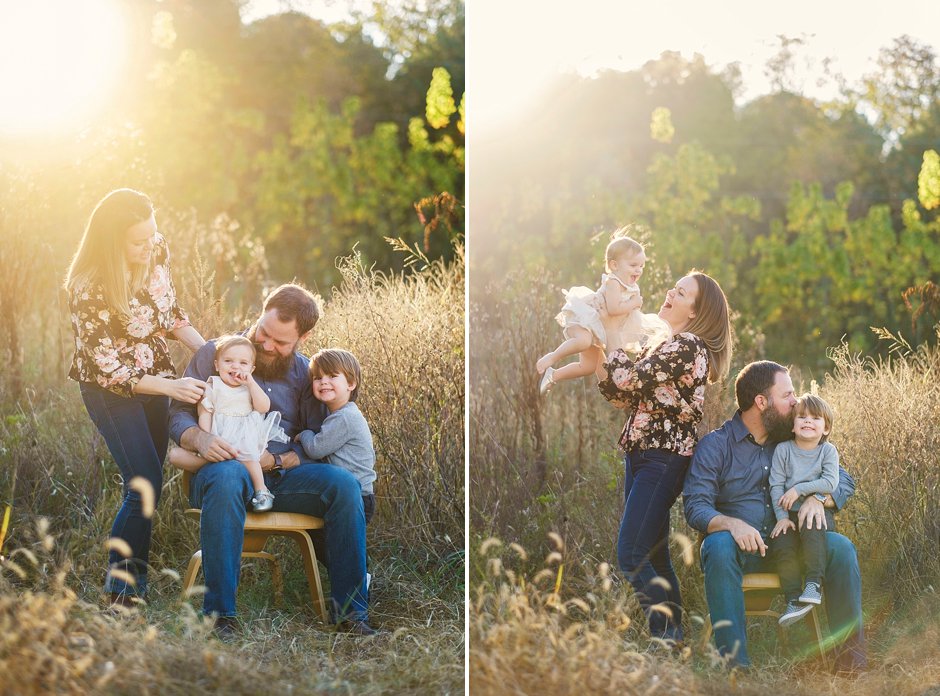 You'll notice that they're children are extremely well behaved and always smiling, right?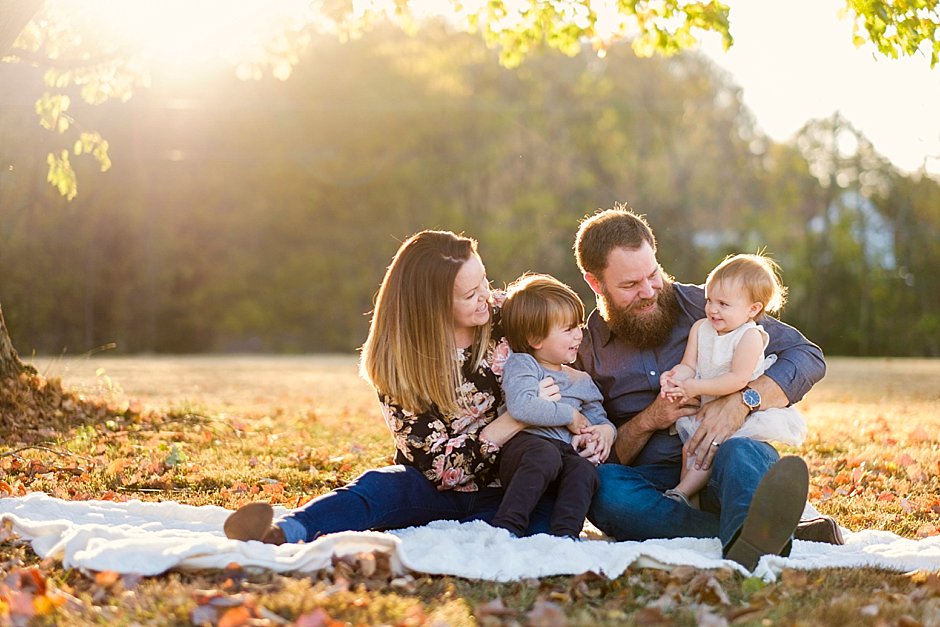 Now before I show you the in-betweens, let me first say that the Watson kids ARE great kids! But they're also kids, and kids have a way of losing their minds sometimes at the least opportune moments.
Family photo sessions are their favorite times to elect for this. ;)
For every perfect photo like the ones above, there are 10 that look like this: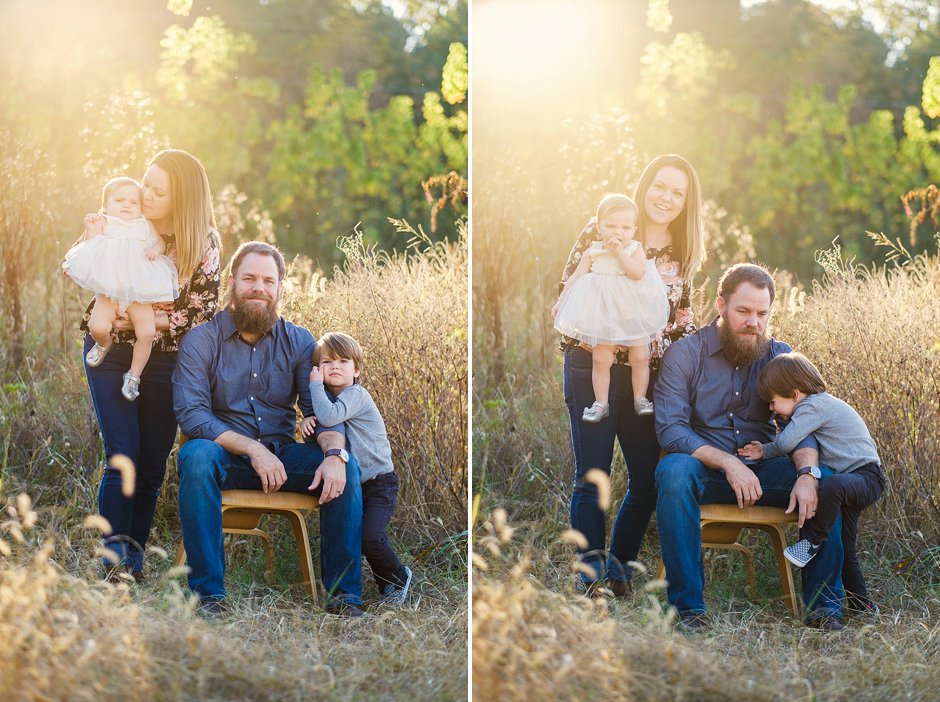 For every sweet moment like this one…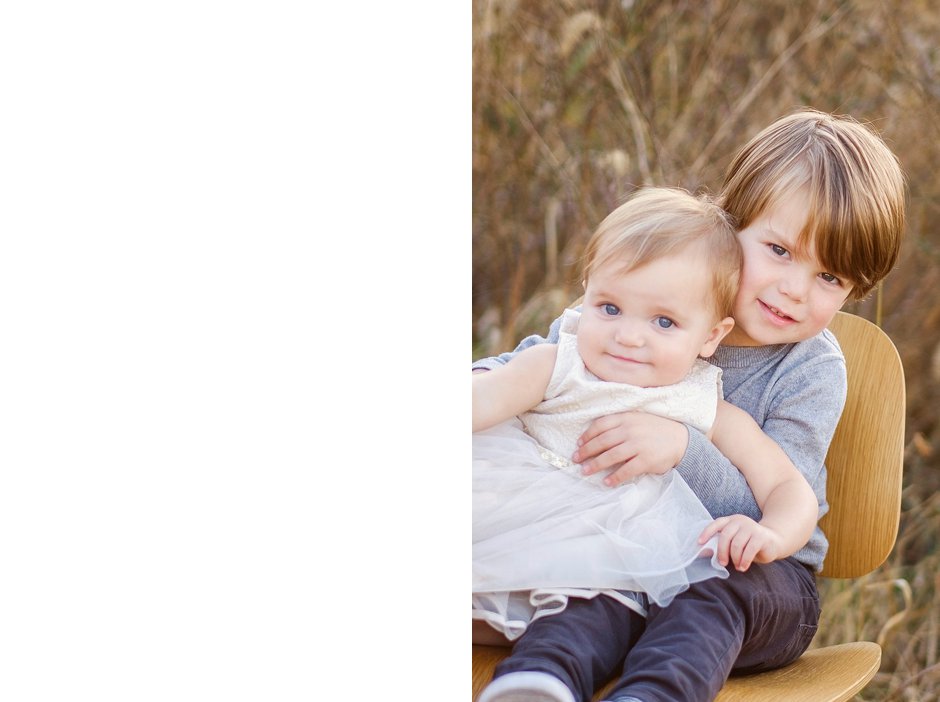 …there are more than enough of these to go around: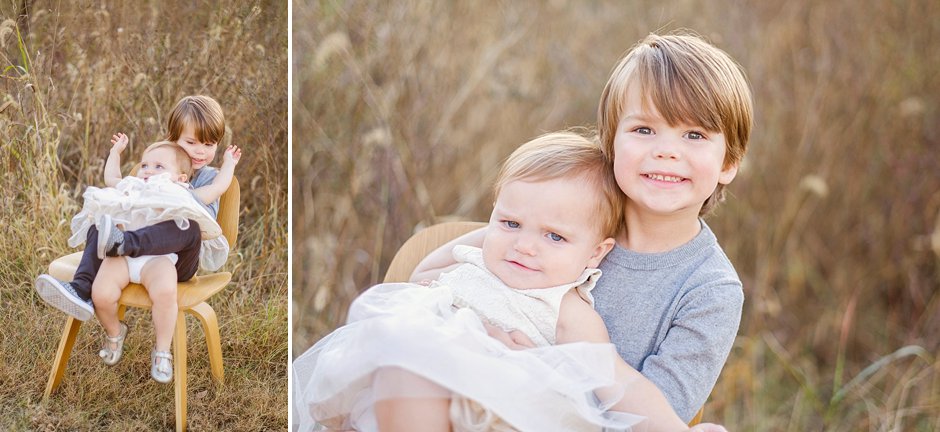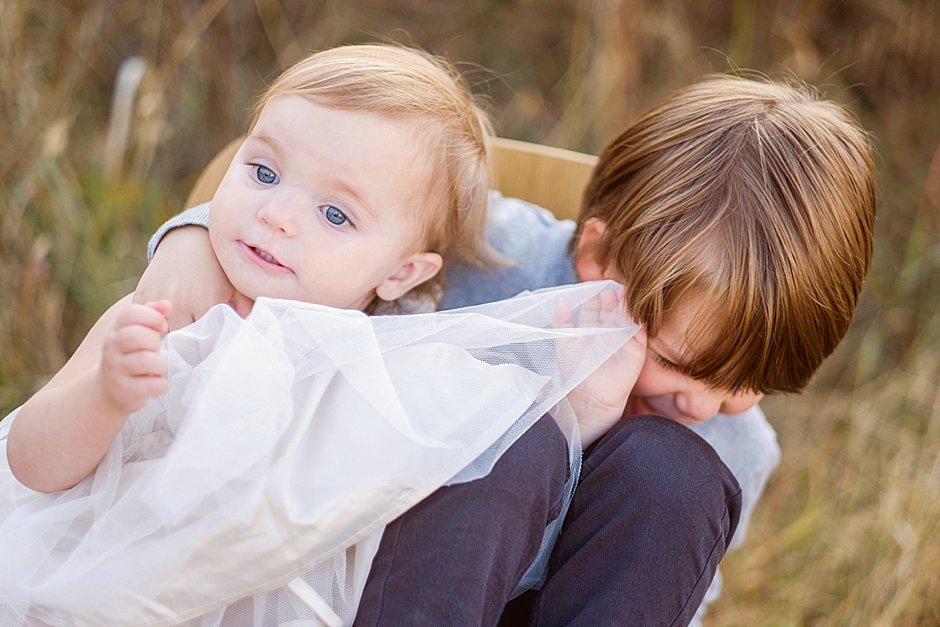 or my favorite… ;)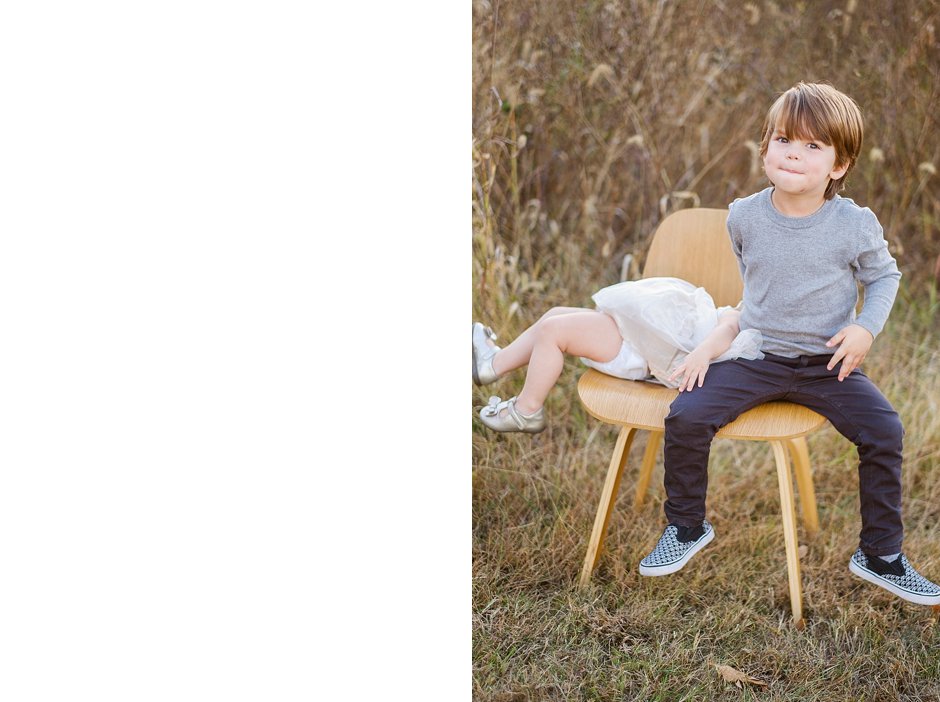 This is what you see on Facebook.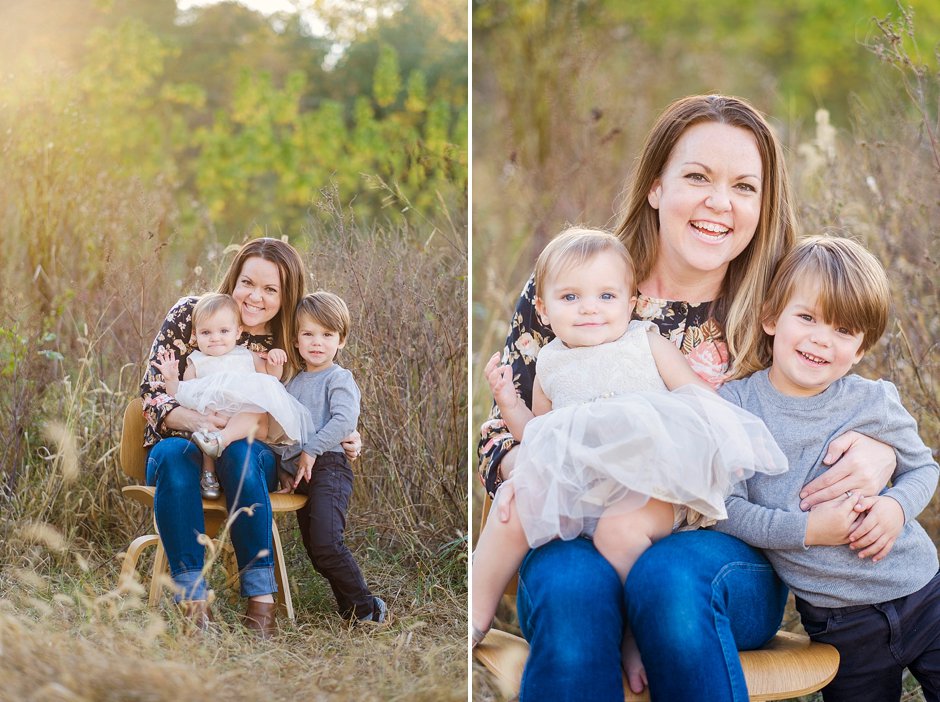 But in reality, if they're not tag-teaming smiling/making weird faces, someone is probably going to try to knock someone else out.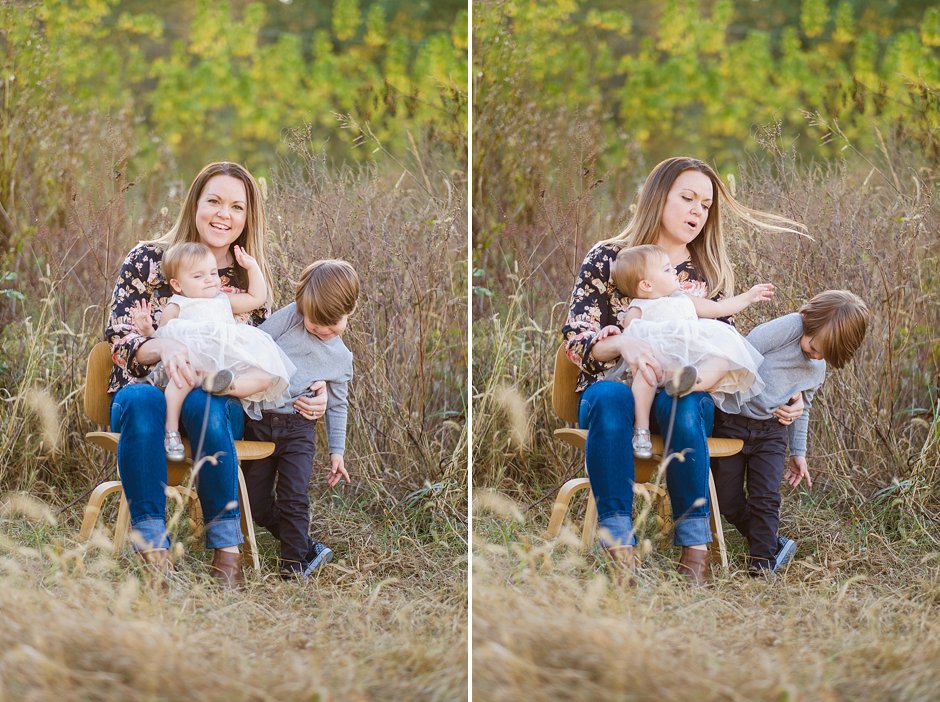 And you know what? This is normal. Very normal. This is how family sessions go about 95% of the time and that's ok!
When it's our turn in front of the camera, I hear phrases pop out of my mouth like, "focus!" and "get it together, you guys!" as my kids flail around like their skeletons have turned to mush. They're like everyone else's kids too, it turns out, so I get it. :)
I understand where you're coming from. We planned for this shoot. We picked out the perfect outfits. We've envisioned these beautiful photographs of our sweet, cooperative, smiling children.
Then we arrive and it's like herding cats while we scramble to get a handful of pictures. Am I right?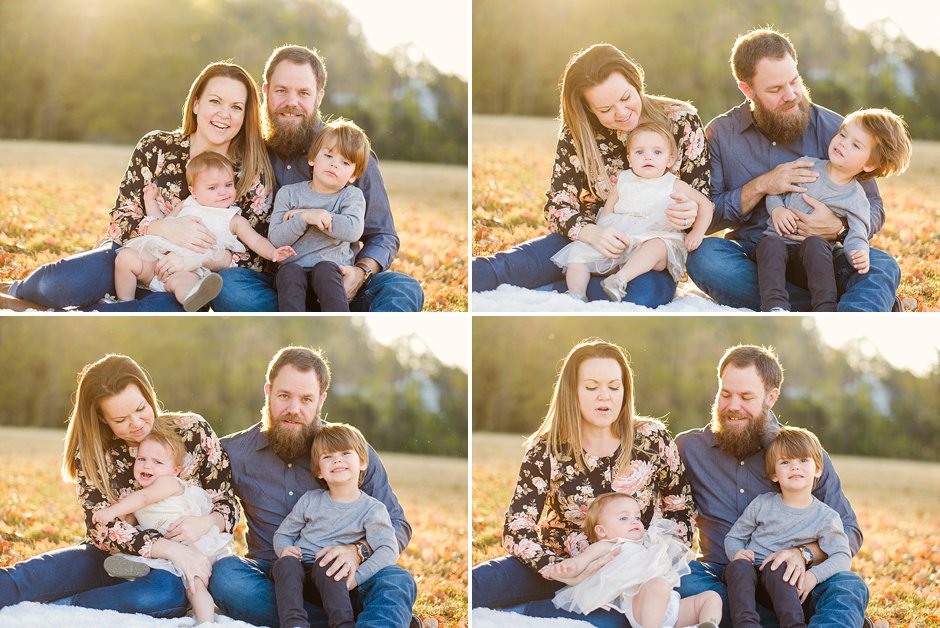 Well as a photographer, let me assure you, your little herd of cats are acting just like everyone else's. It's normal. Your photographer is used to this and they know what to do.
It's just kids being kids. They're going to be silly — and cantankerous — and forget how to use their legs or sit upright. That's ok! They may not be as cooperative as you envisioned, but they're still sweet and no one is judging your competency as a parent.
Chances are you'll be amazed by what is captured in between all the chaos, because that's the real truth: the craziness isn't the in-between moments at all. The in-between moments are the beautiful photographs you see on Facebook, and all that craziness is the bulk of the shoot. ;)
So try to relax. Just smile and laugh with your little wild monkeys. Employ a little bribery for extra measure, but mostly try to relax.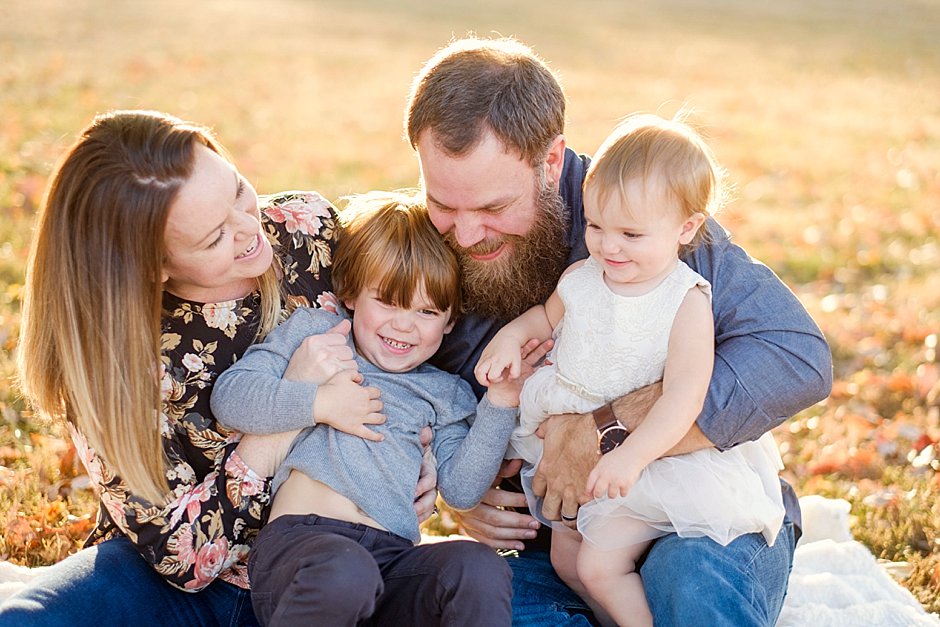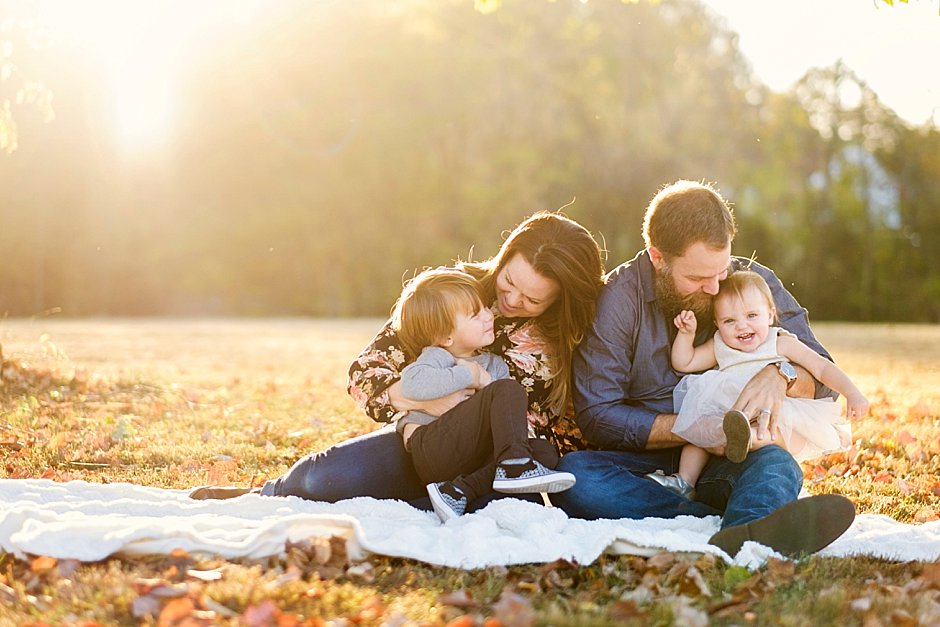 Years from now, you might even find that the photos of the actual chaos are your favorites. ;)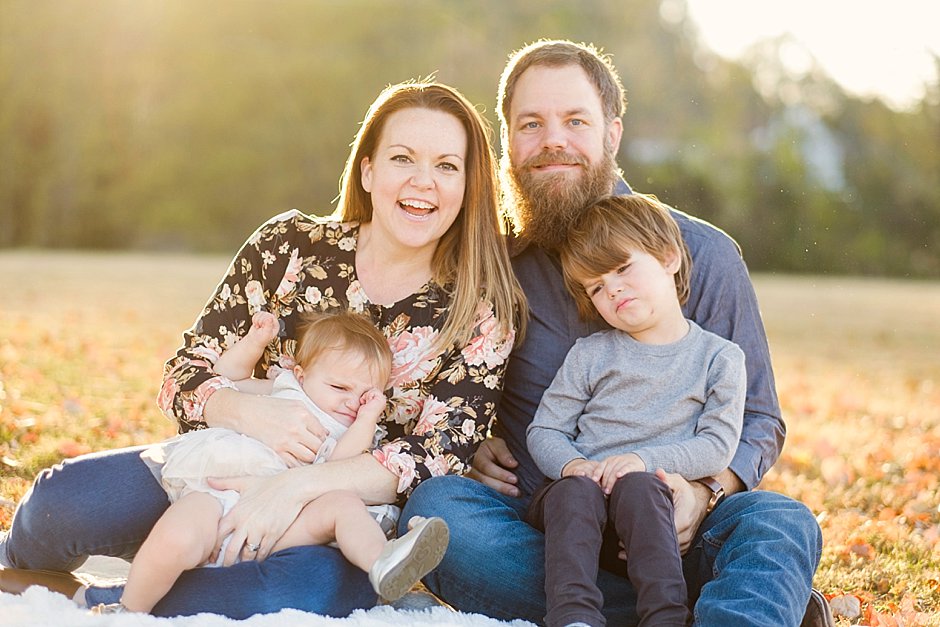 In the meantime though, let me assure you: no one thinks their family session is working out in the moment, but they always do in the end. :)