This is Us Thursday – Little Man Meets Real Food
And on Thursday for once in a very long while at that! :0)
While we were in Colorado, Seven's interest in food hit an all-time high.  He was reaching for absolutely everything and since he was turning 6 months old the week we got home, we took the hint that he's ready for real food.  We got the camera and video camera ready, put the high chair in nice light (because you know, what kind of photographer parents would we be if we didn't stage our baby's first moments in nice light?), and readied the rice cereal.  Seven was so excited for real food that he could eat his chair.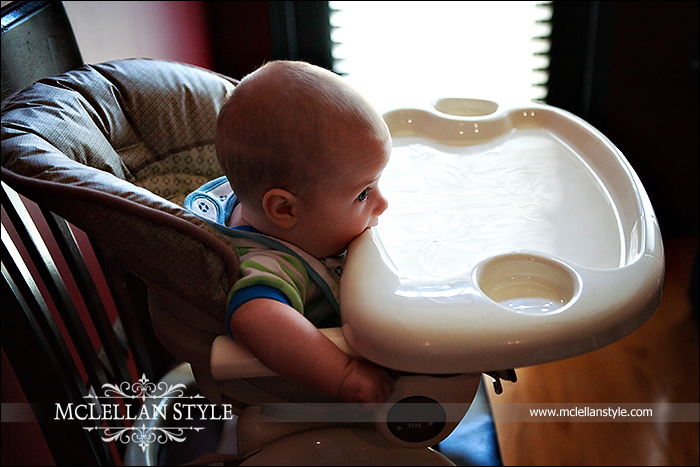 Bib on, spoonful of rice mush up, and he could NOT wait!
Then the rice cereal hit the lips and…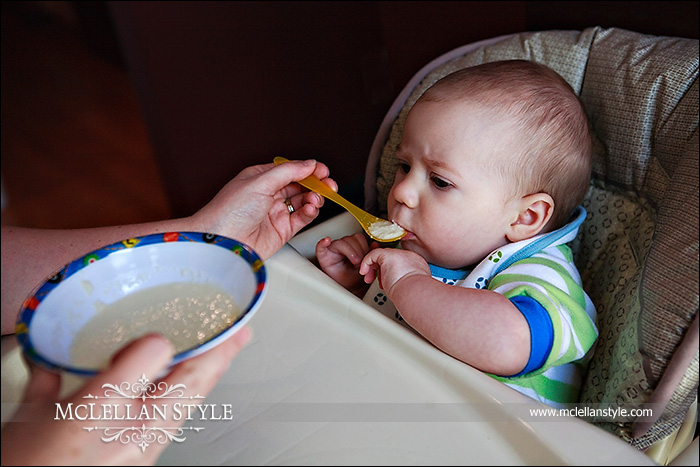 ….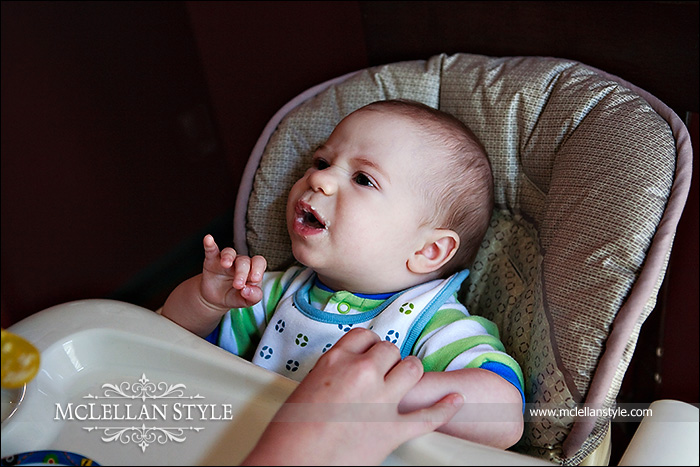 See that face?  That is how a baby says "Seriously, most anti-climactical moment of my life ya'll. If this is real food, I'll stay a boob-man forever thank you."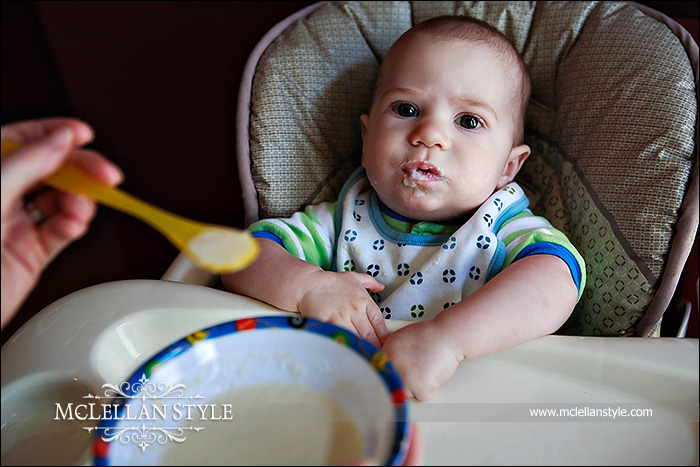 Well, I can't say I blame him.  I don't really like the idea of rice mush either.  Maybe tomorrow we'll try green peas and hey, if nothing else works, there's always the 1-year prize of a great big cake all to his little baby self!  Now that's what Mommy calls real food. :0)
Thanks for visiting!  Have a wonderful day!
– Mel