Hey look!  Two weeks in a row now I am managing to both remember it's Thursday and get a blog post up!  For those of you who have ever had babies in the house, you know what a feat this is! ;0)  I feel kind of silly having two personal posts up on the front page of the blog, but our sessions this past week have been super secret bridal sessions so I hope you'll indulge me for now!
This week we have images from Mother's Day!  For many reasons I won't go into here, Mother's Day has been a hard day for me for the past several years.  This year, it finally became a good day again.  I pulled my little boy into bed with me on Sunday morning and cried a little it was so good!  I feel so blessed to be able to be a mother and to be a mother to such a precious little one!  That alone made it a great Mother's Day but breakfast with Sean's grandparents and a beautiful lazy day with surprises from my boys made it even sweeter!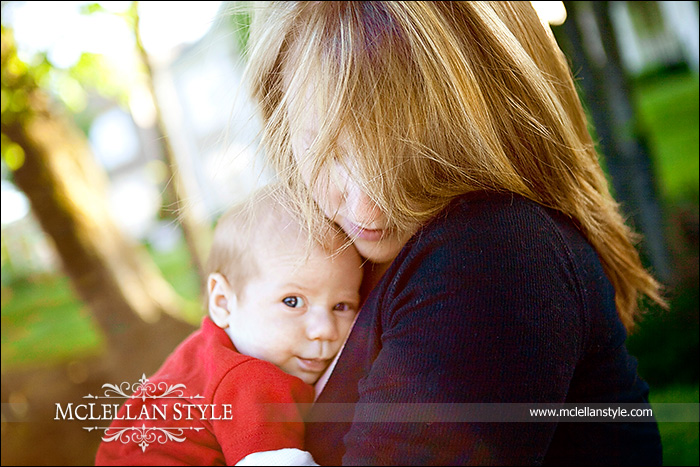 Mema and Doda (pronounced doo-da like in the Camptown Races song for those who are wondering)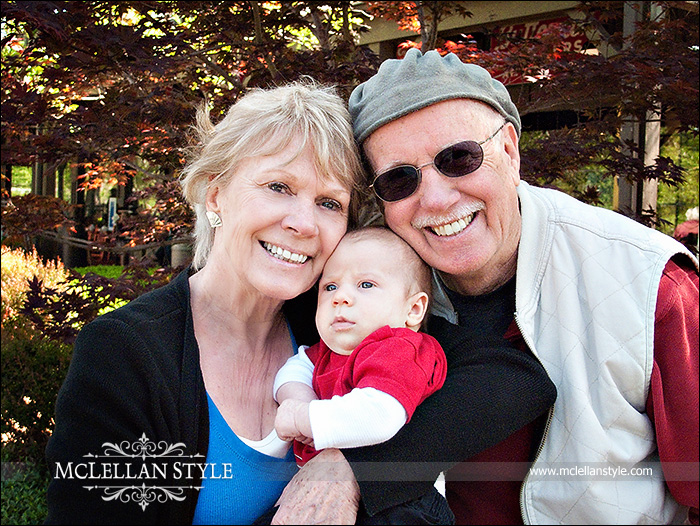 Little Man held up quite well at the table for a while.  He loves crowds and people watching and I honestly think he's happier out and about than he is at home.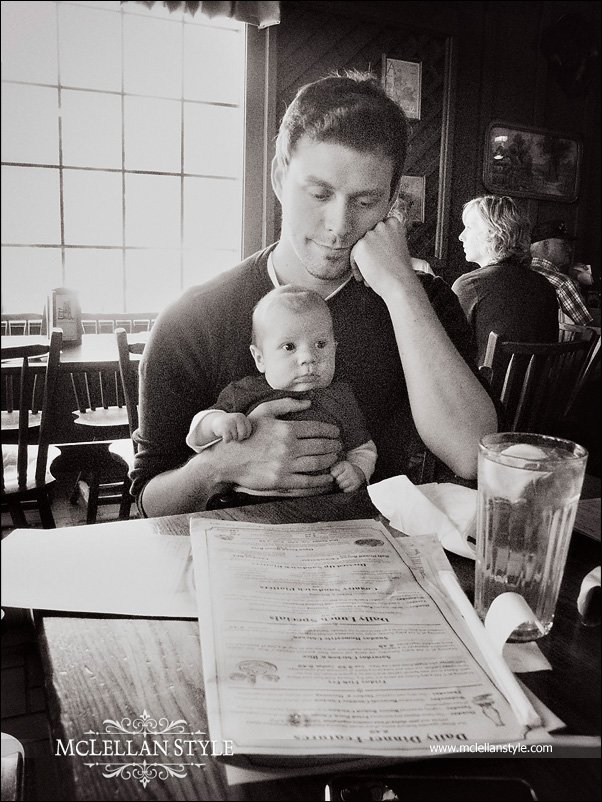 Before long though, he managed to fall asleep in all that racket!  This always amazes me.  I love those tiny fingers peeking over!
…and we all know where he likes to sleep best – on mommy.  I'm getting quite proficient at operating just about anything a foot away from the table with a sleeping baby in between – especially eating bacon.  Let's face it, nothing gets in the way of eating good crispy bacon!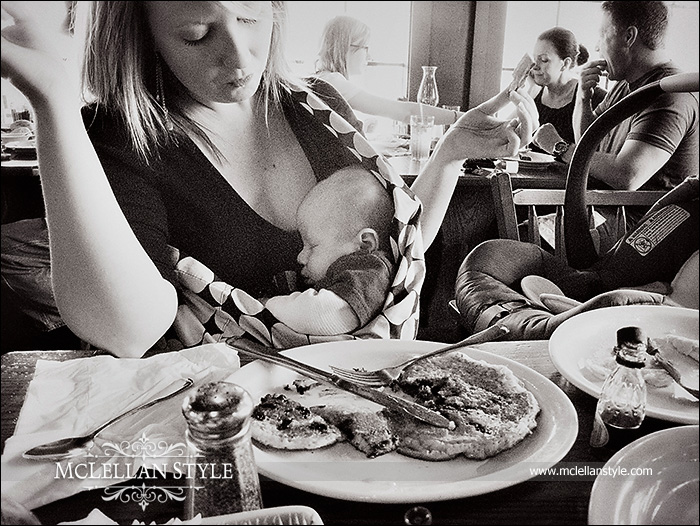 After breakfast, we came home and Sean had made me this sweet little card.  I'm a little obsessed with really great pop-up books so he made this sliding contraption for me. He says this is Seven's peek-a-boo face because he's popping out from behind the message.  Really it's his shocked face from where I was standing over him on the bed, firing a flash at the ceiling above him, and trying to get a good passport photo.  Up until this point he's been a natural light baby and this was quite the introduction to rapid bright light sources. :0)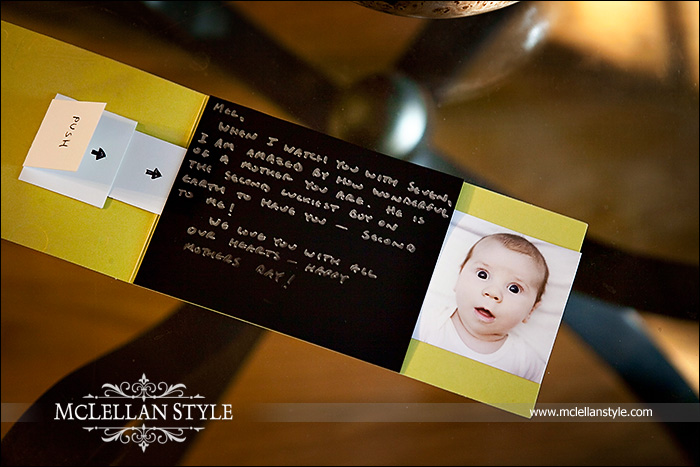 My Mother's Day gift was an awesome old-school suitcase record player!  Do you remember listening to records when you were a kid?  I'm realizing as I type this that it's totally possible many of you would too young for that, but I did and it's one of my fondest childhood memories!  I bought a bunch of children's records when I was pregnant and now I can't wait to play them for Seven!
We wrapped up the day with pizza and a movie at home but not before getting a few photos of me and my boy on our first Mother's Day. :0)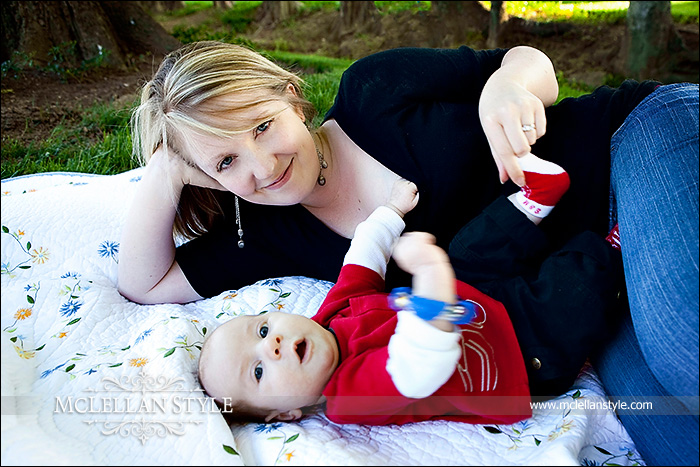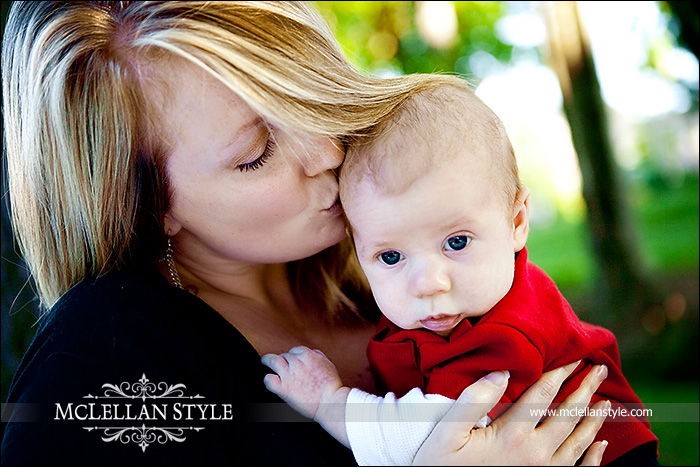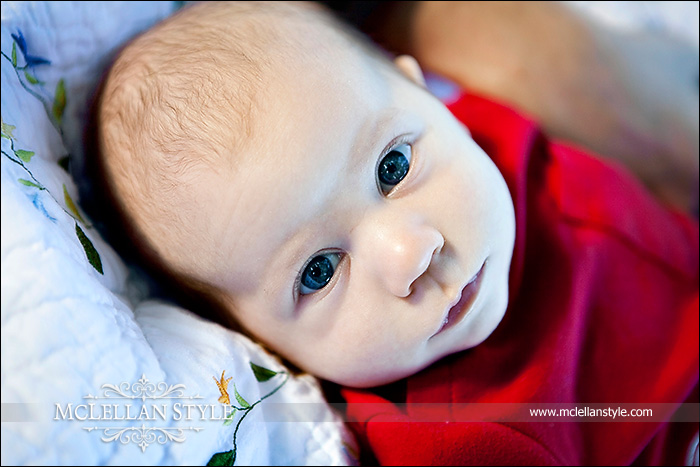 For all the mothers reading this, we hope you too had a wonderful Mother's Day with the ones you love! :0)
– Mel