Lately I've been feeling equal parts like I desperately need a break from my children because they're making me crazy…and like I'm not spending enough time with them/enjoying them enough. Does anyone else ever feel all those feels at once?
They seem at odds with each other, but I think they're actually all part of the same predicament. The less I pause to enjoy them, the more my only interactions with my kids consist of meeting their needs or refereeing arguments, and that is e.x.h.a.u.s.t.i.n.g! It feels even more tiring/frustrating when I feel like every request and argument is pulling me away from some kind of work I'm trying to accomplish. It all adds up to me contemplating my willingness to jump out of a moving vehicle in order to escape hearing the word "mama" said one more time. That's not how I want to be with my kids.
So today I left the beds out in the RV living room and cuddled with my munchkins while they watched cartoons. I've looked them in the eyes and talk to them about things that make them smile. I've held my baby and stayed put while my toddler climbed up next to me to drift off to sleep. I've stayed off my phone more. I've accomplished absolutely nothing else today. But you know what? A funny thing happens when I decide to stop and enjoy my kids: they become very enjoyable to be with. I'm not feeling like running away from home anymore.
Life with a house full of little kids is such a dance. I'm not saying that a break is never in order because wow — it definitely is! But sometimes just pausing to remember to enjoy them is all it really takes and thank goodness for that.
"Children are not a distraction from more important work. They are the most important work." – C.S. Lewis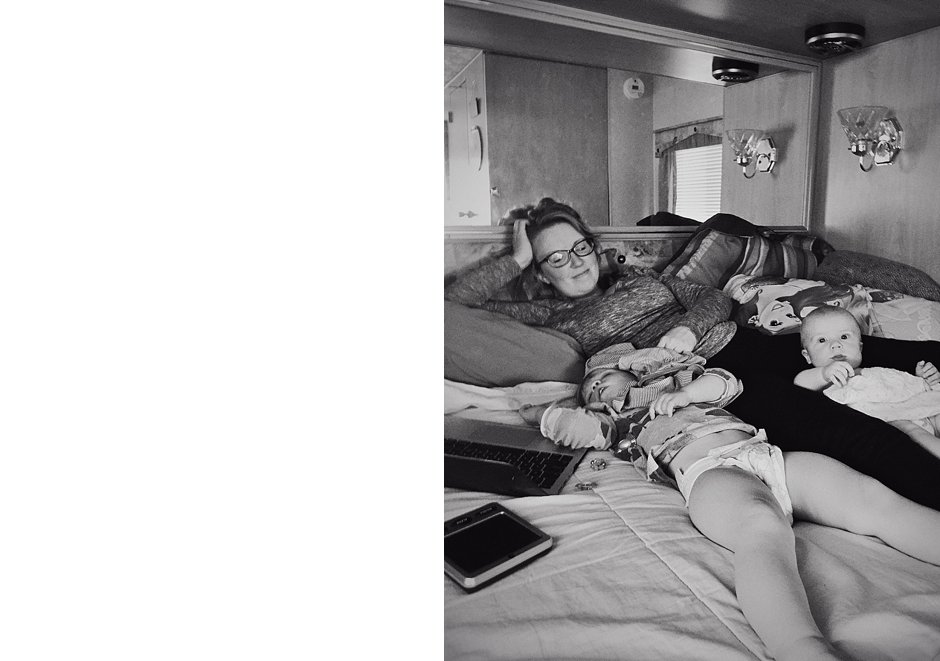 photo credit: Seven McLellan