Yay for my favorites!  Ladies and Gentlemen, I introduce to you – TENNIS TEAM EXTREME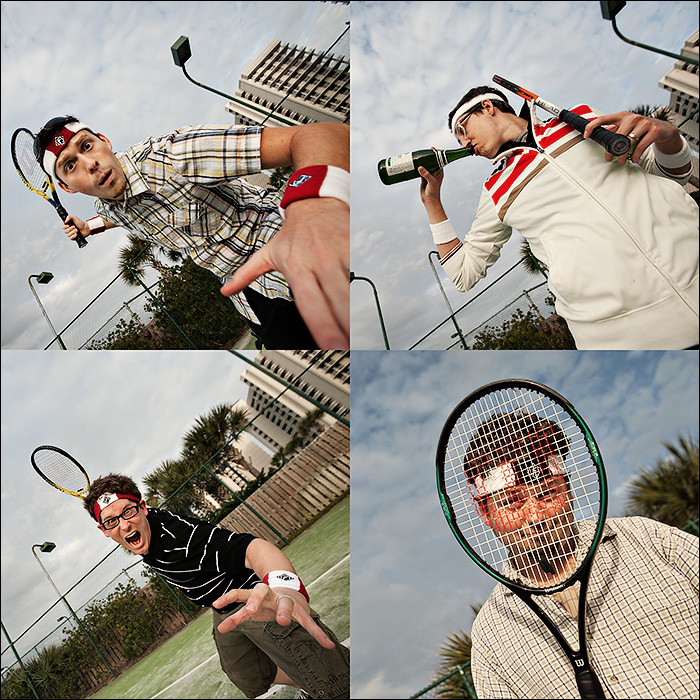 That Tennis Team Extreme…they are so hot right now!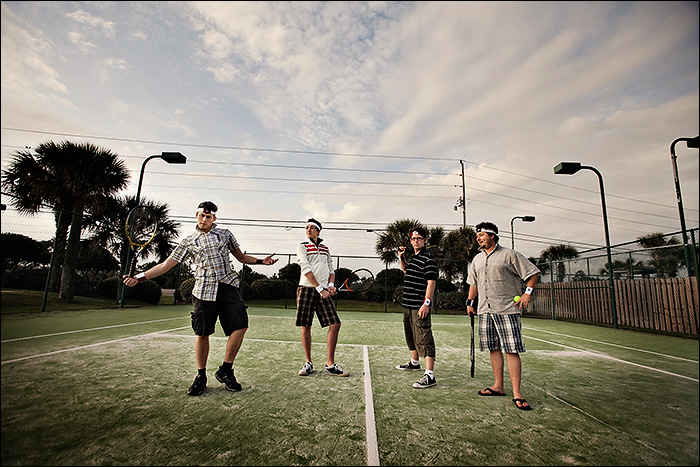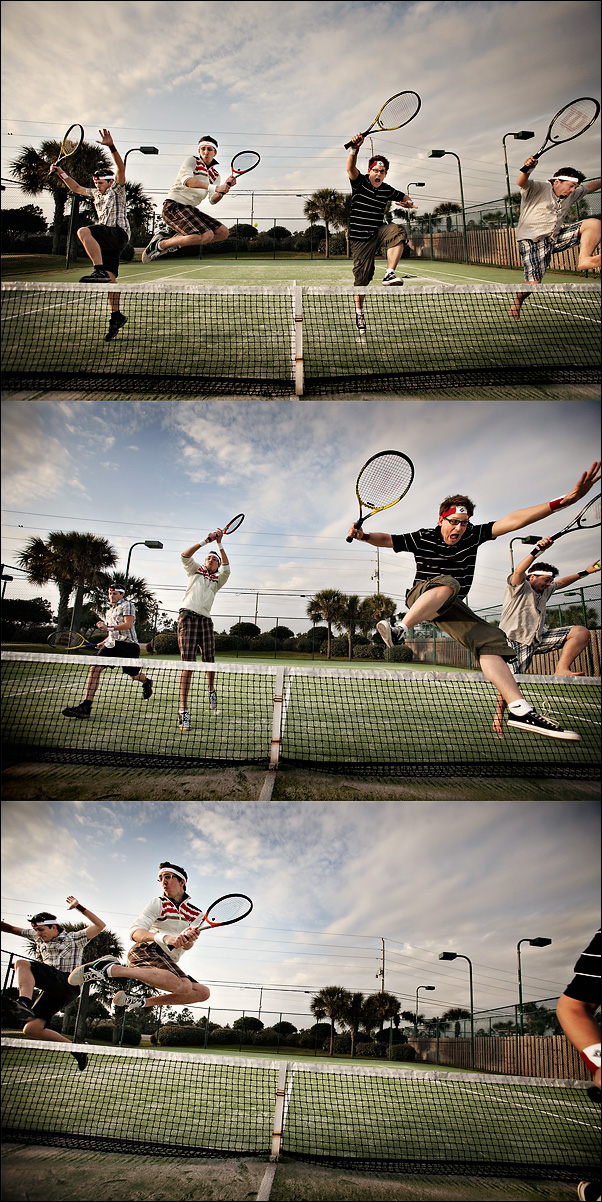 If tennis teams had moves like this, I think it could easily overtake football.  Take note!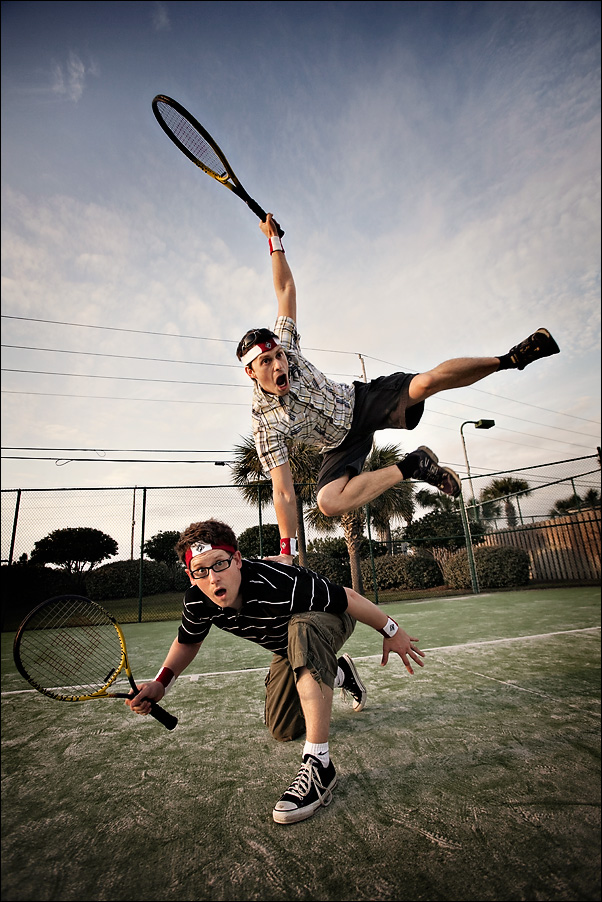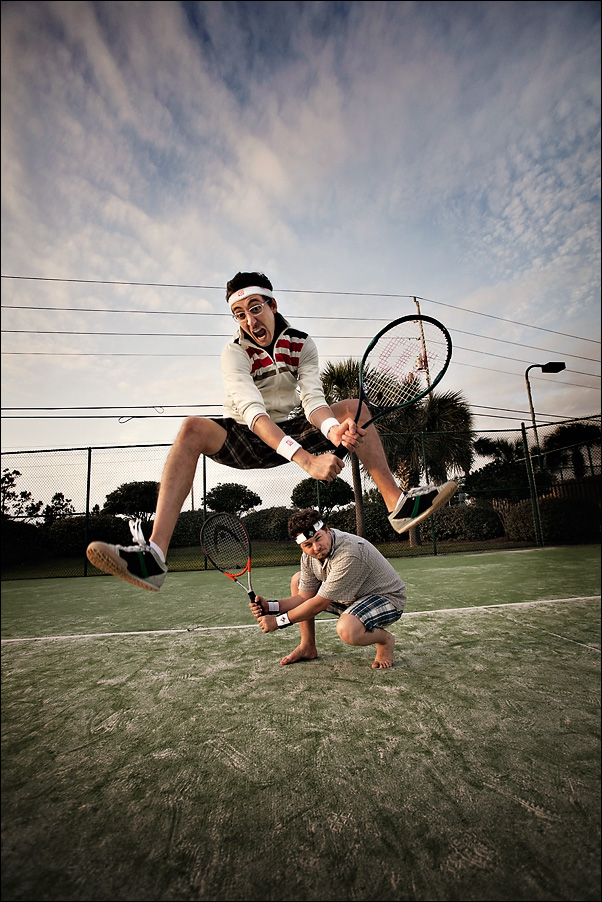 Well maybe don't so much take note of this one, unless you're stronger than Phil. :o)  The second move had a first failed attempt…it was great in theory…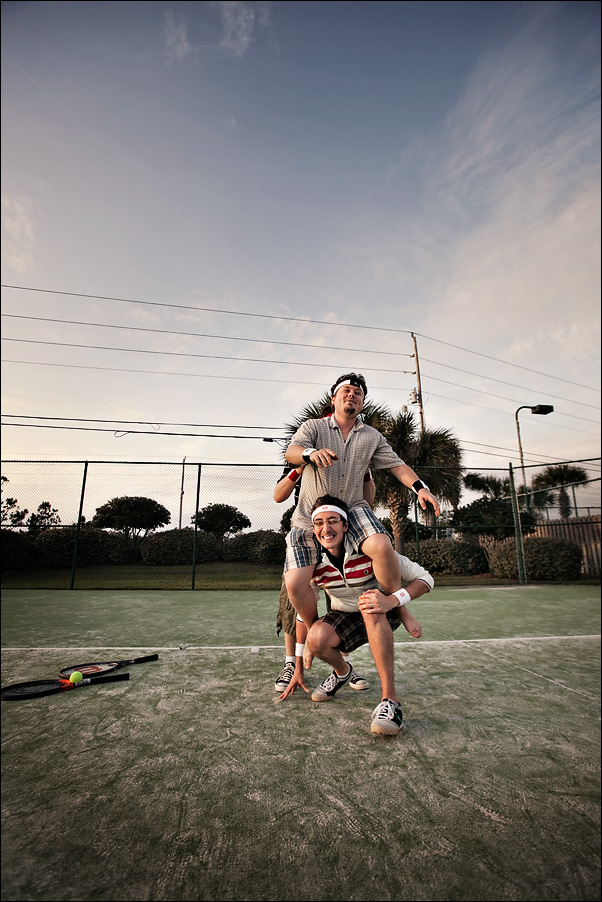 since that move didn't get off the ground, a more simple solution was opted for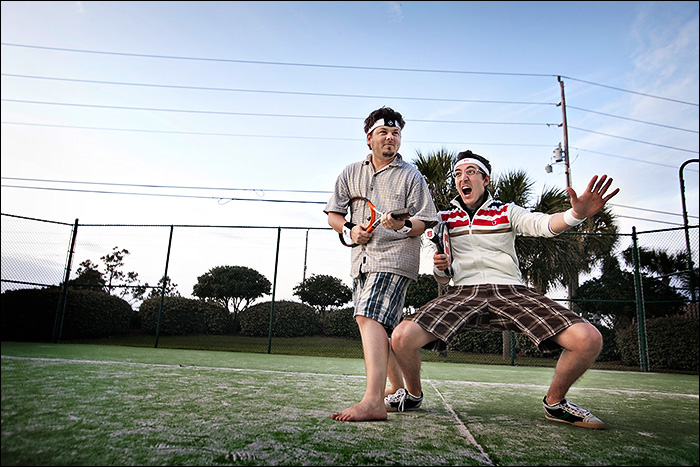 The original idea here was to add a tennis ball but I like it better as Phil just plain hitting Peter in the face with a racket. :o)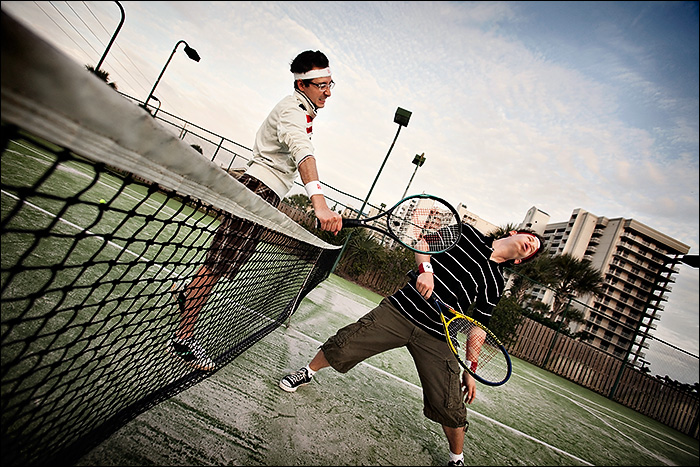 With Tennis Team Extreme, everyone is a winner!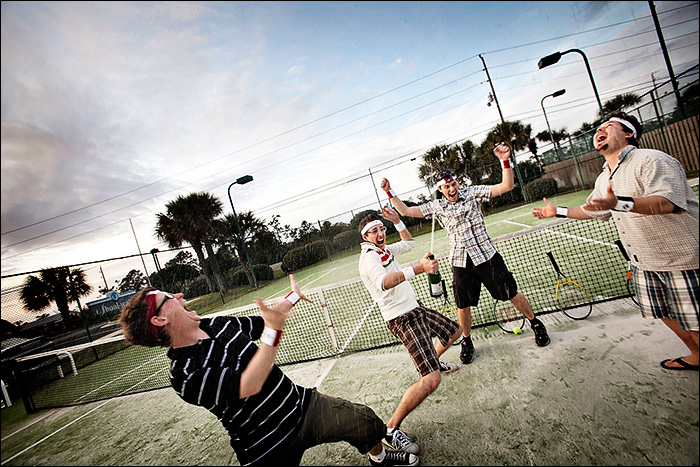 Right Adrienne? (For the record, I think this should be your new profile image ;P)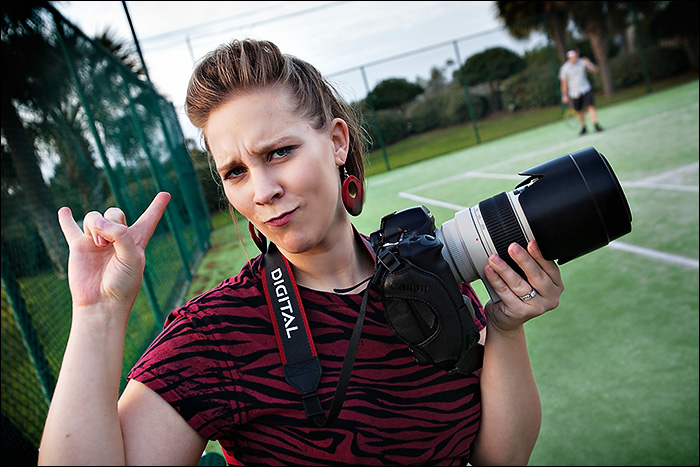 Ok!  I am SO LATE getting to packing for Vegas so I'd better run!  We'll be back next Wednesday!  Hope you guys enjoyed these at least half us much as we enjoyed being stupid and making them! :o)  Have a great weekend!!