Pineapple Banana Bread: The Most Yummy of All the Banana Breads.
Every time I post a photo of this banana bread on Instagram and Facebook, I get a number of people asking for the recipe.
You'd be asking too if you knew what you're missing, so I'm going to save you the trouble and just share it with you.
This is my favorite banana bread recipe ever, and I've tried quite a few so I know what I'm talking about, folks. I mean, just look at it…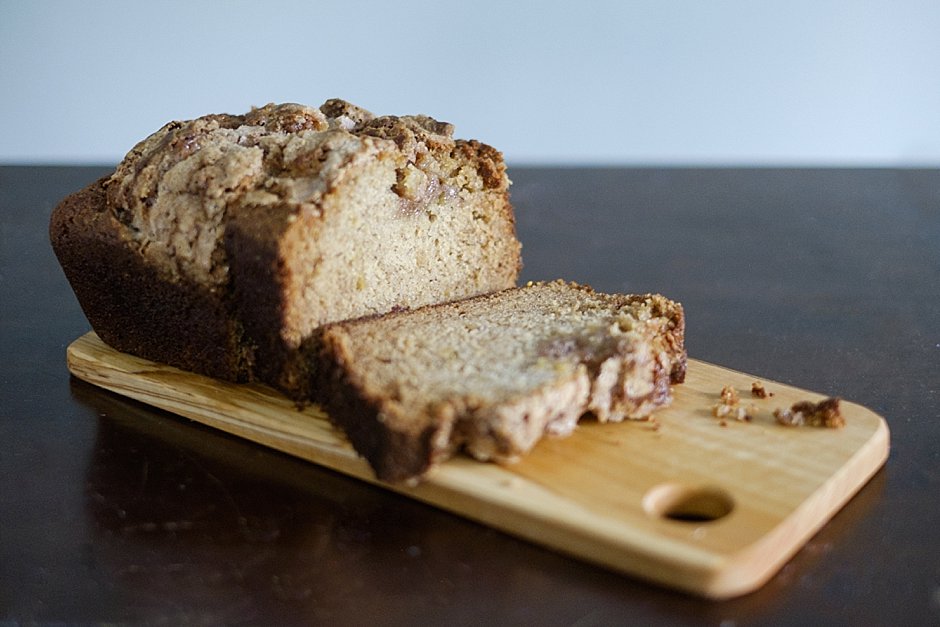 I wish I knew who to credit with this recipe, but it's just something I've had around for years, since before I even got married. I probably found it in a magazine at my Granny's house one day and wrote it on a note card — you know, the way you used to find and store recipes before the interwebs.
In those days, you may have even misspelled streusel on your favorite recipe card, or added double measurements to a certain ingredient — or both — and not realized it for 13+ years. Oops.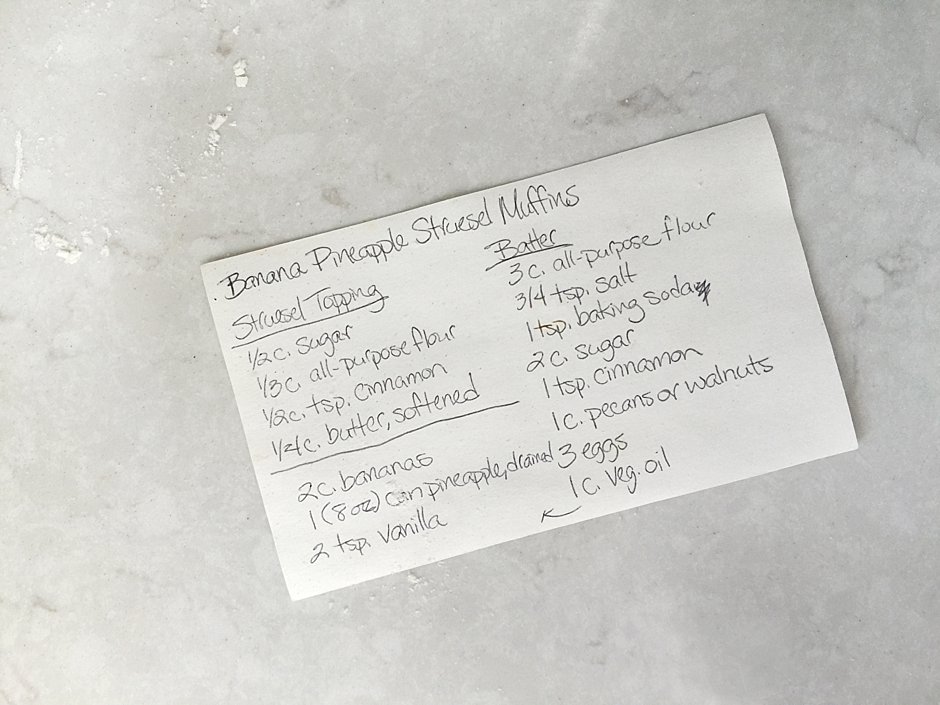 As you can see, the recipe calls for muffins, but I made it into loaves this time. I find that it makes around 1.5 loaves, so you can cut it down, or double it and go make friends with your neighbors. Your choice.
To start, combine all ingredients. You could combine the dry ingredients together, then combine the wet ingredients and then mix them all together — blah blah blah. That's too much trouble, in my humble opinion. Throw it all in there and it works just great.
Be sure to grease your pans before pouring in the batter.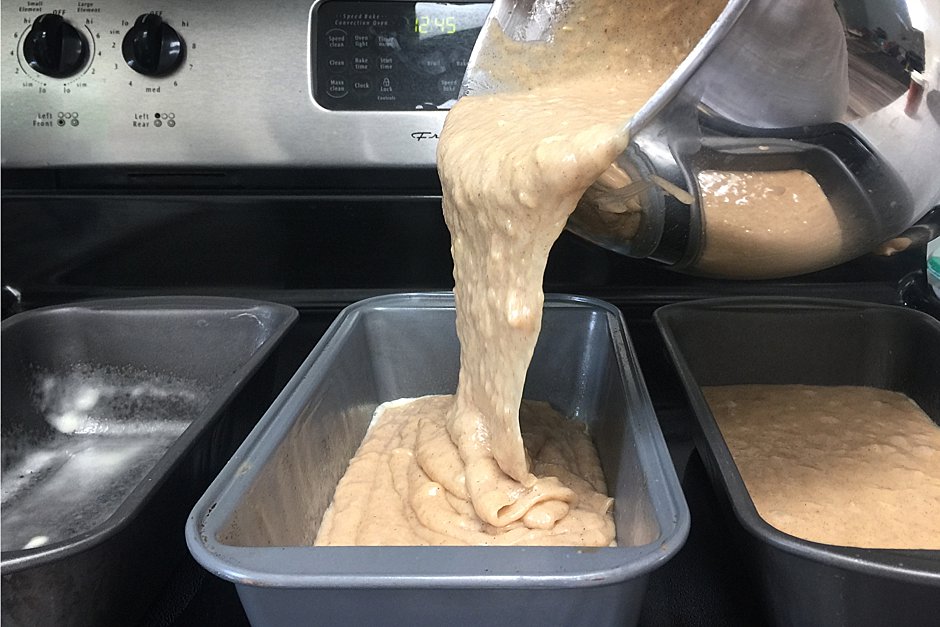 The pineapple is key. It makes it deliciously moist (sorry to those of you who have a hangup about that word) and doesn't interfere with the banana flavor.
For the streusel, I nearly doubled the recipe with my very generous measurements, because really — how could you have too much streusel?
Answer: you can't.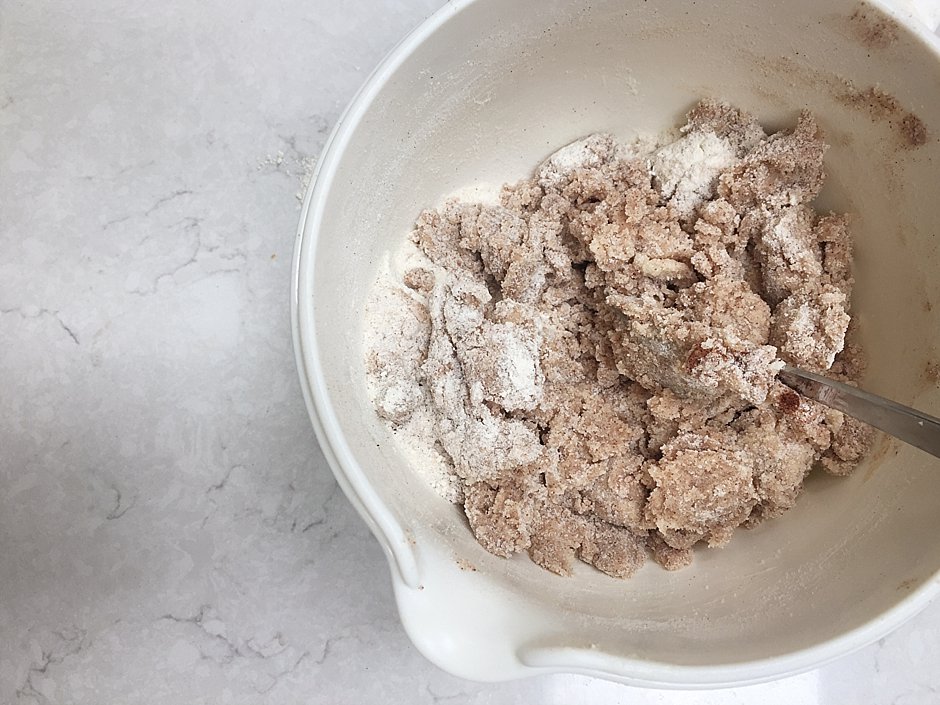 Before you put it in the oven, it will look like this: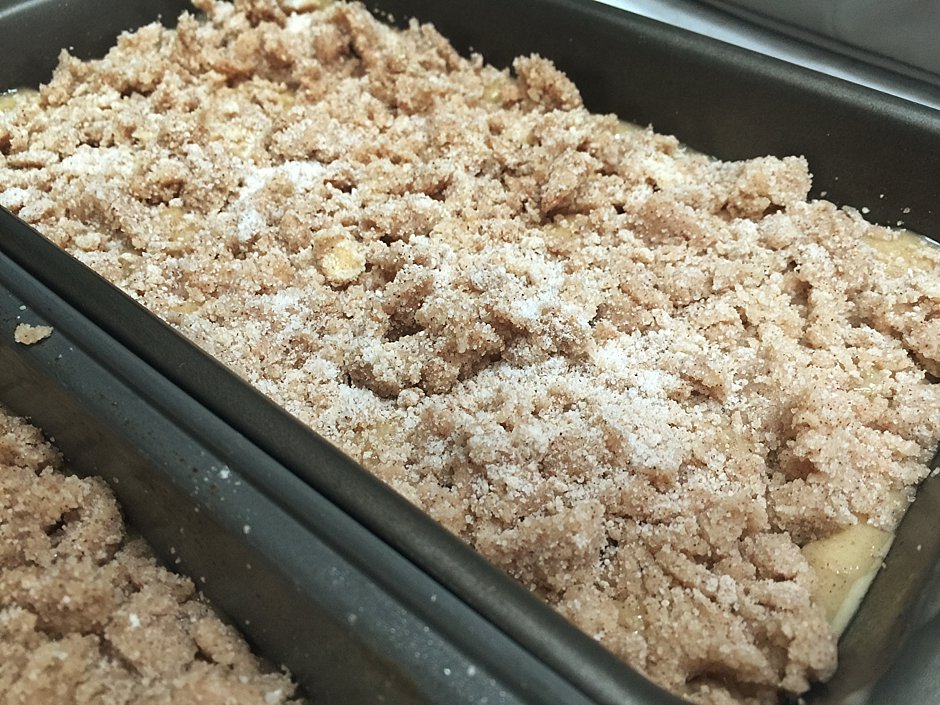 And when it comes out, it looks like this…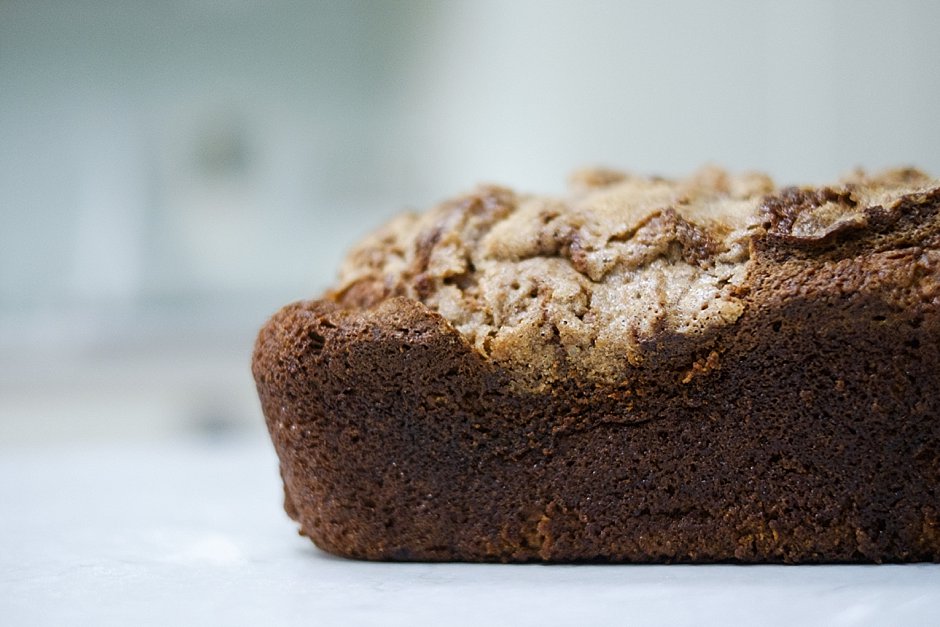 How do you say no to that?
Answer: you don't.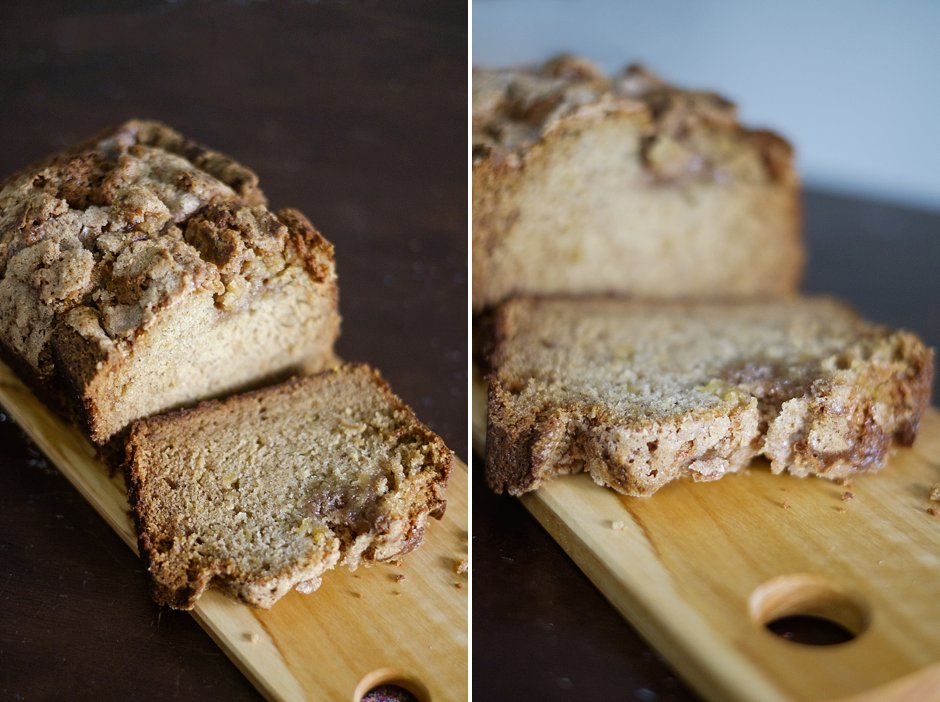 And because babies make all posts better and he thought his mommy was pretty funny standing on the table, we'll end it with this: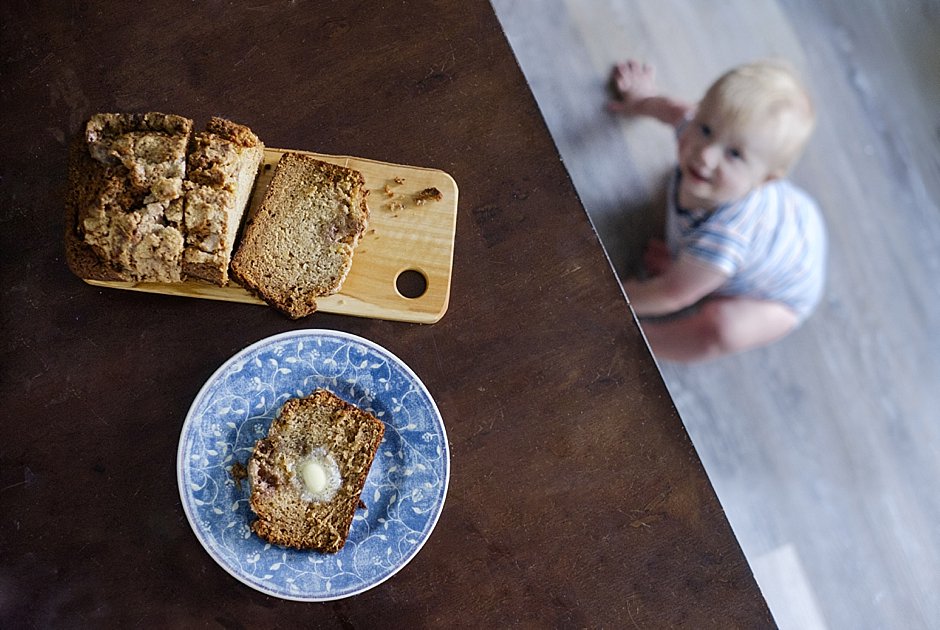 Now go make some! You will not regret it, and if you double the recipe, your neighbors will love you more too. ;)
Pineapple Banana Bread Recipe
Yield: approx. 1.5 loaves
Batter:
3 cups all-purpose flour
3/4 tsp. salt
1 tsp. baking soda
2 cups white granulated sugar
1 tsp. cinnamon
3 eggs
1 cup vegetable oil
2 cups ripe bananas
2 tsp. vanilla
1 (8oz) can crushed pineapple, drained
1 cup pecans or walnuts (optional)
Streusel Topping:
1/2 cup sugar
1/3 cup all-purpose flour
1/2 tsp. cinnamon
1/4 cup butter, softened
Preheat oven to 350 degrees.
Combine batter ingredients and pour into greased loaf pans.
Combine streusel ingredients and crumble over the top of the loaves.
Bake for approx. 1 hour, or until toothpick comes out clean. <– FYI, this part can be a little difficult to gauge with the streusal involved, so poke around and see how you feel about it. I find that an extra 10 minutes is sometimes necessary.
Top it with butter…use it to make french toast…eat it by the fistful straight from pan…there's really no one right way to do this. Enjoy!