Per Your Request: A Personal Post.
There hasn't been a single part of Seven's life that I haven't absolutely loved, and he just keeps getting better! :0)  As we approach 6 months, there are lots of new tricks on the docket…
…rolling for one.  Rolling over is an old trick, but now he can roll anywhere and everywhere and we really have to be careful where we step – or roll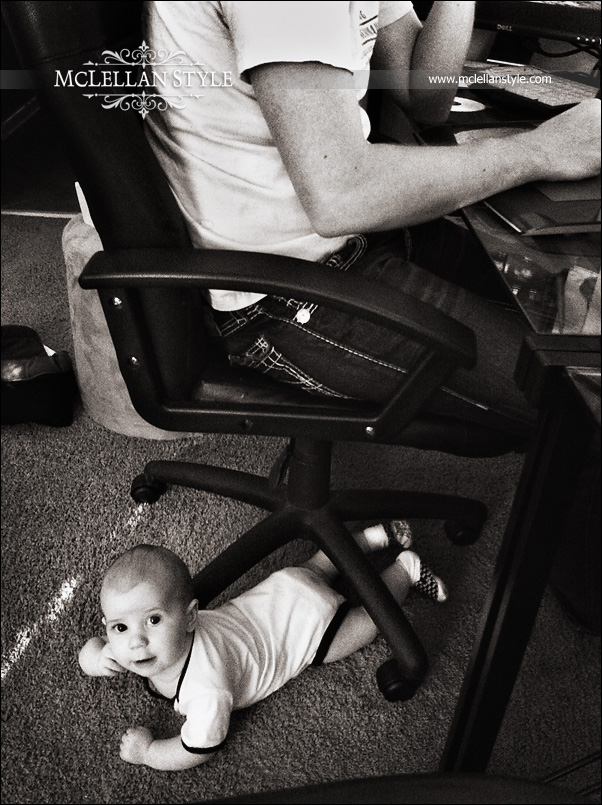 Poor Dirtball has been discovered and what a discovery he is!  Seven squeals every time he sees him and boy are the kitties ever in trouble when this kid starts walking!  As you can see, he's already working on his evil grin – mwahaha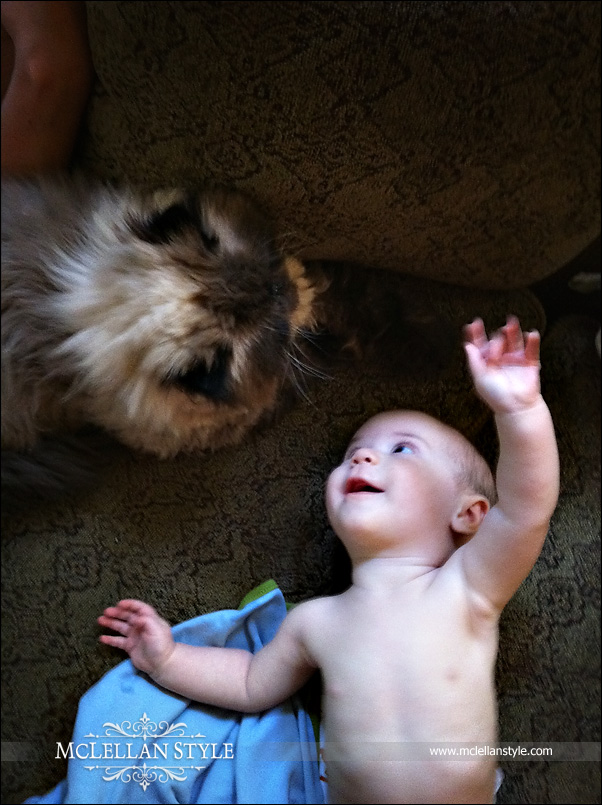 Oh and the faces!  I just love all the faces!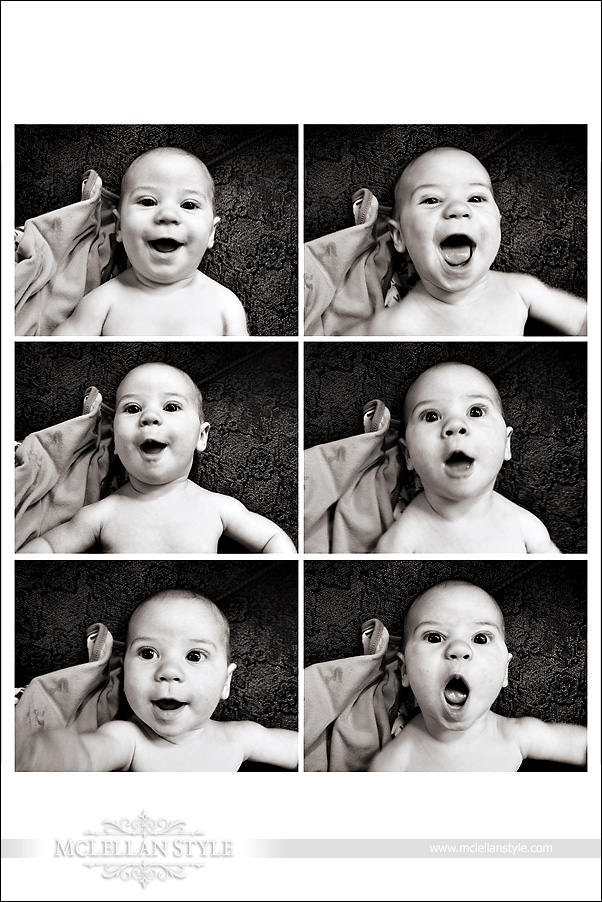 And then there's the thing that is going to get me into so much trouble!  THE CLOTHES!  He has finally grown big enough that our options extend past puppy and bear themed items and I am so enamored with the completely adorable little man clothes!  A girl could really do some damage.  Here's my current favorite outfit – you know, for this week….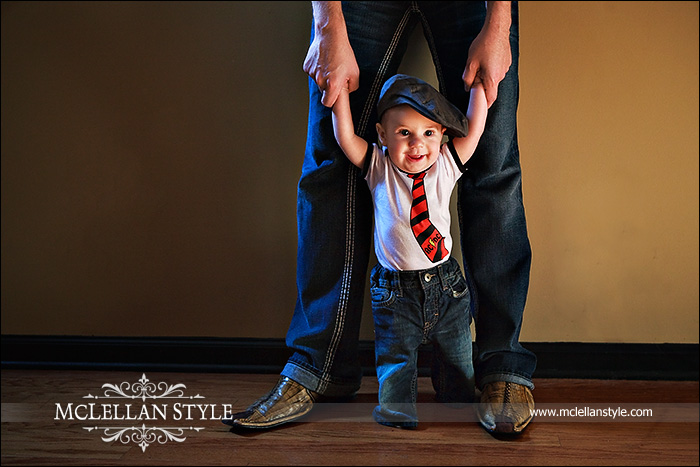 So, there you have it.  A little slice of our world and what's been going on in it lately.  What can I say?  I'm pretty taken with the little fella. ;0) — and by "the little fella", I mean the one I am currently fighting with for control over the laptop keyboard so with that I will leave you for this week!  Thanks for visiting!  See you soon!
– Mel