More Beachy Goodness…or something like that
So you saw where it all started…then someone felt that the tennis court out front really needed to be included too and we made the trip to Target to pick up sweat bands.  Somewhere along the way it was decided that the girls needed to be in over-the-top photos as well and a trip to Target became a hunt for the tackiest things Target is capable of supplying to the general public. :o)  We're just not as funny as the guys and we know it so if we can't beat them at comedy, we would be beat them at all out tackiness! 
I love the guys' toes in so many of the shots! :o)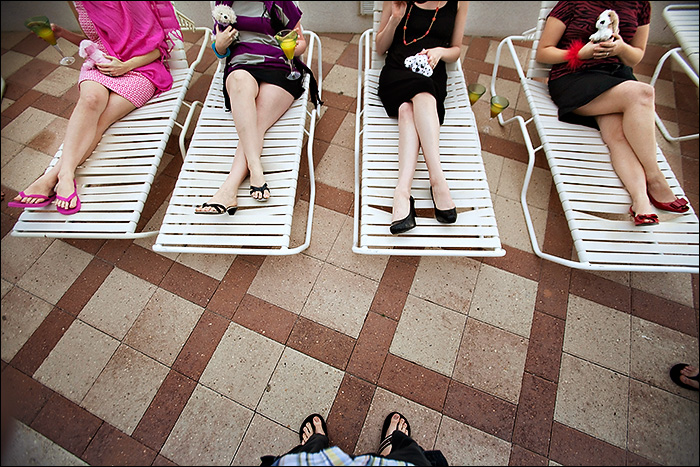 That's my Target puppy Fifi – her "Major Attitude" t-shirt inspired my look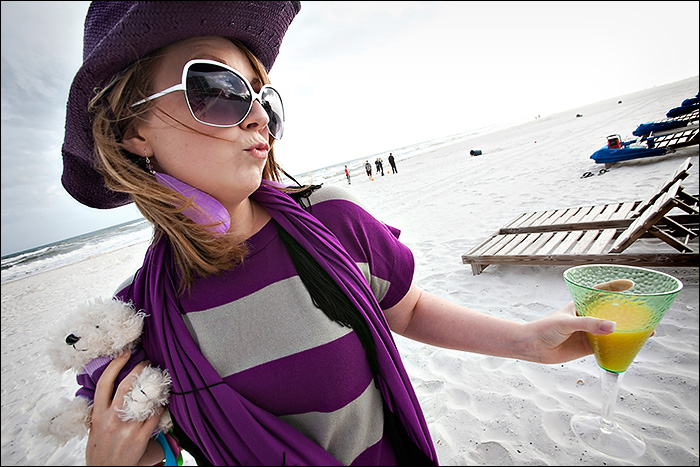 See?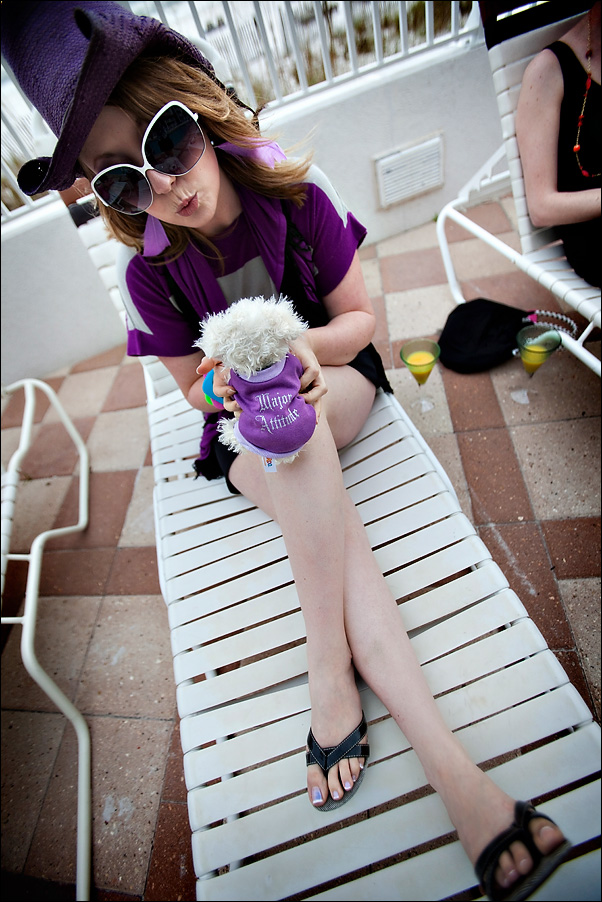 I love that Adrian's mut doesn't match her outfit at all and that she holds it like a football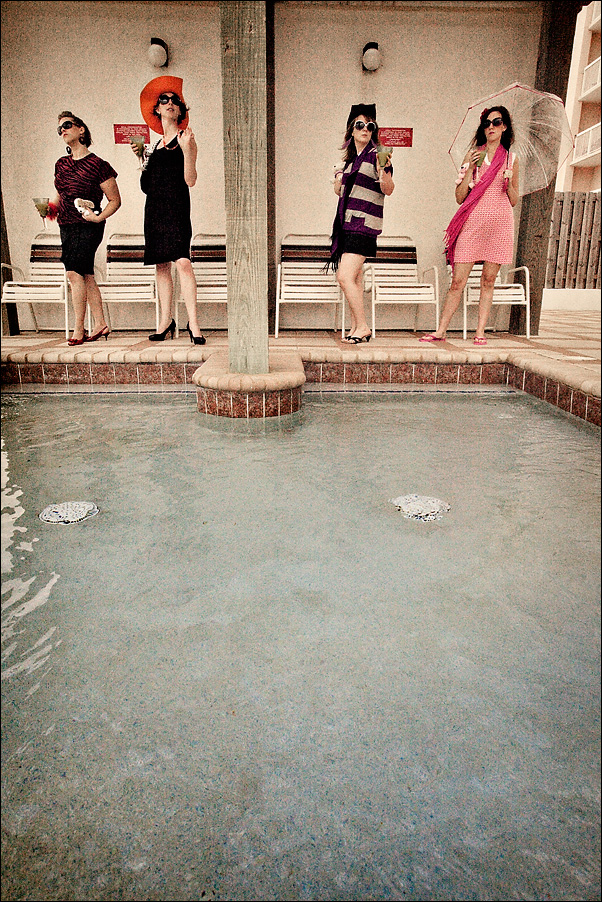 It was the windiest day ever and Mindy was ready to kill whoever had the idea for her to hold that umbrella but isn't it fun??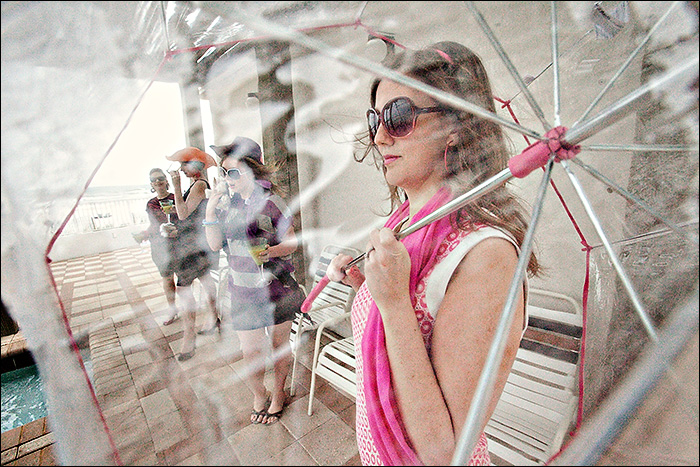 I'm sure Peter's shot from here was good but it can't possibly be as good as this!  I'm not sure what's funnier – the rolled up shorts legs or the fact that he still go wet! :o)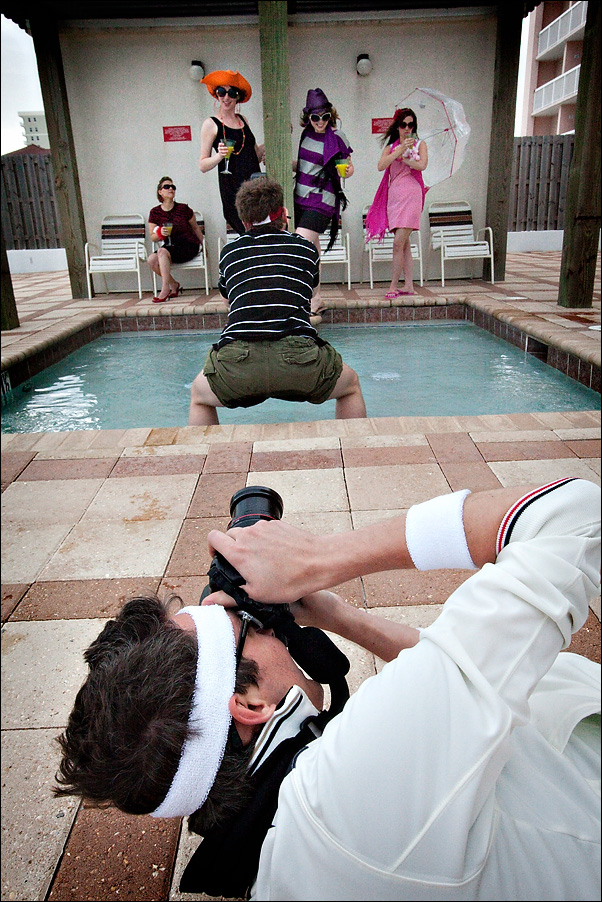 You can tell by our very white legs that we don't actually lay out by the pool – ever.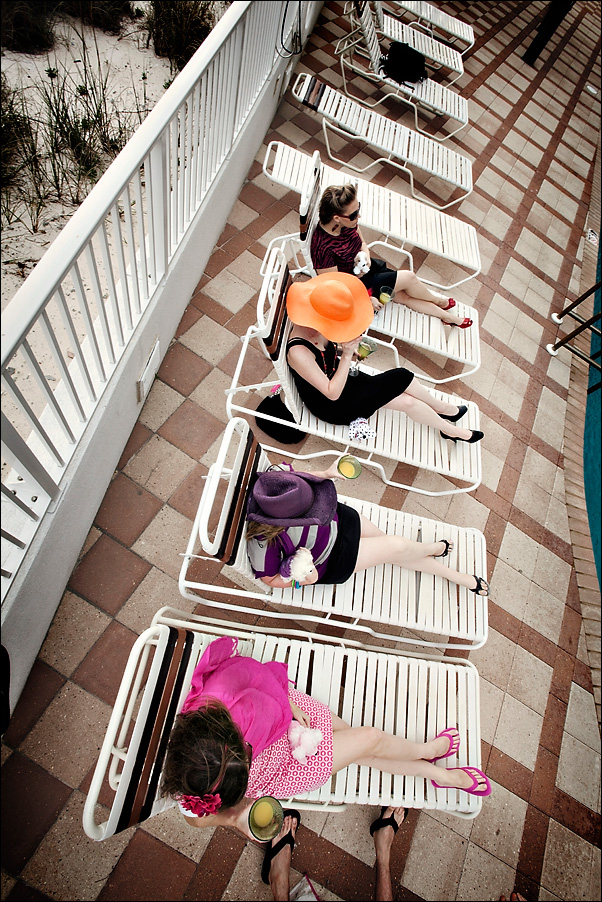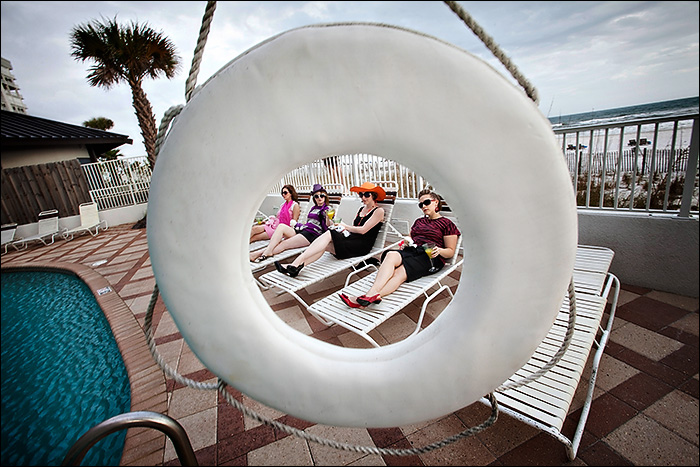 Just another day at the beach…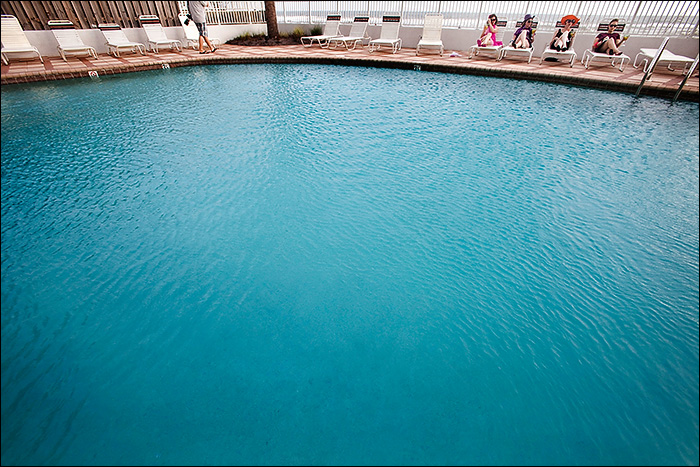 I have to say, you'll have to check the other girl's blogs because I do think we were at least a little funny but Sean's flair for style overpowered in his images. ;o)
Whitney and Peter
Adrienne and Chris
Mindy and Phil 
So you've seen a bit of the guys outfits but wait until you see their tennis skills… :o)