In Honor of Shea: My Hair Donation and Research
Some people grab you by the heart the moment you meet them. Their genuine warmth leaves an indelible mark on everyone they meet in such a striking way.
Shea was one of those people.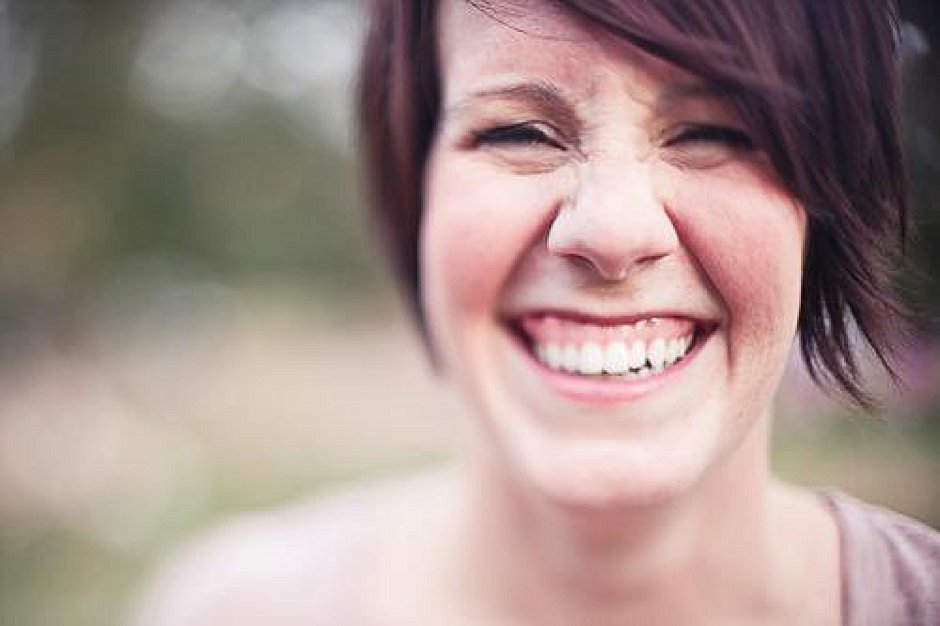 I didn't know her well, but I loved her because you couldn't help but to love her. I knew her through our local photography industry and would see her here and there at various functions throughout the years. I kept up with her on Facebook and rejoiced with her as she was recently married, and then got pregnant and had a beautiful baby girl just this past year. It was all the good things someone like her deserves.
But then she got the news that she had cancer. It was a rare and aggressive form of cervical cancer and she had been battling it for the past several months. At the beginning of July she was given the all clear. Remission. Survival.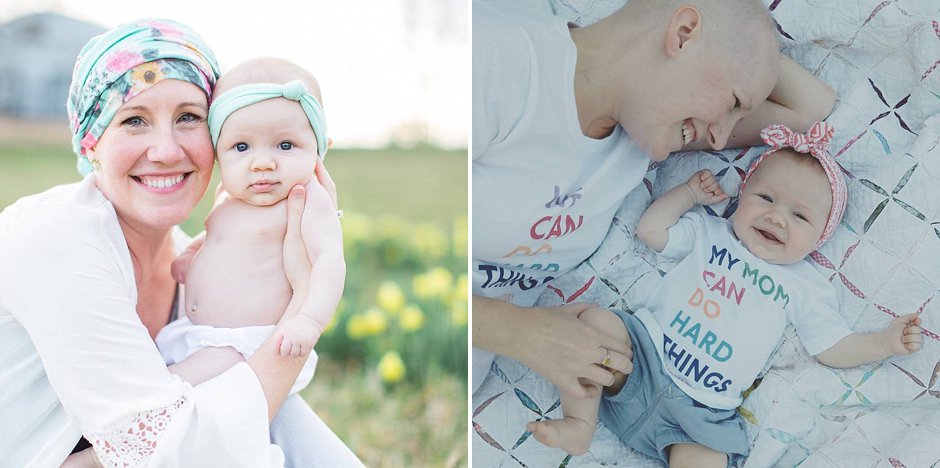 Then last week an unknown brain tumor took her life. Life is so hard to grapple with sometimes.
Shea and her family have weighed so heavily on my mind ever since. Tears have been shed every night and though I would consider myself an empathetic person, this really isn't like me.
I think it's the connection we share in motherhood that rocks me the most. I think about her sweet, 9 month old daughter – a little girl not very much younger than my baby – and, well…it's just devastating. It's what every mother fears and as I look at my baby boy and hold him close, I think about Shea's little girl and it seems so unfair.
When Shea was first diagnosed with cancer, I had offered to cut my hair so that she could have it made into a wig, but Pantene very generously provided one for her free of charge through the American Cancer Society. Evidently this is something they do regularly for women undergoing cancer treatment. It was such a gift and Shea suggested I look them up when I got ready to cut my hair for my own reasons one day.
But then this happened, and now seems like the right time. Donating my hair seems like such a trivial offering in light of such a gaping loss, but I want to give it in honor of Shea.
As I started to look into hair donation, I noticed that it can be kind of discouraging if you highlight your hair. At first, when reading over the requirements, I wasn't sure if I could donate at all, and that's why I'm writing this post. It is possible to donate, even if you highlight your hair and I've outlined the different organizations and their requirements below.
My hope is that my own donation will help bring some normalcy to another woman or child's life, and that by sharing, maybe you can do the same one day.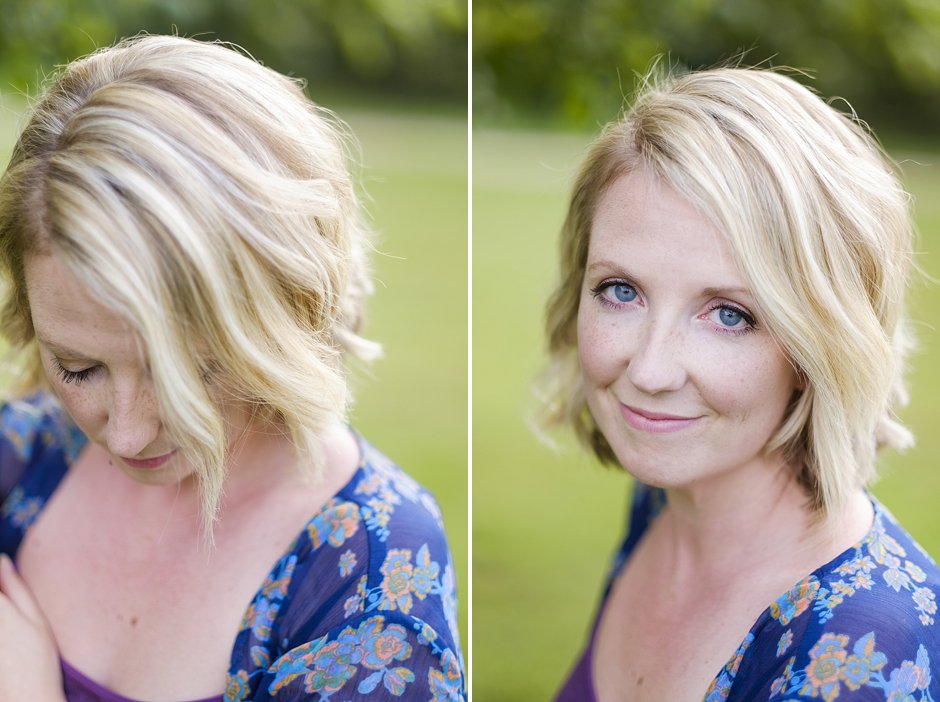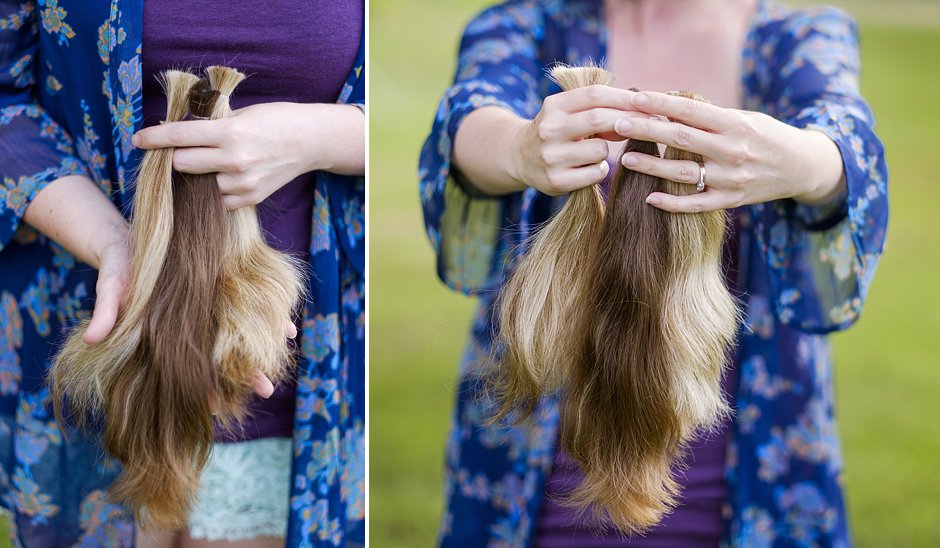 Things to Know When Considering Donation:
Organizations/Charities:
Pantene Beautiful Lengths
Children with Hair Loss:
The Art of Wigs:
Locks of Love:
Wigs for Kids:
LovetoKnow.com gives an overview of a few other charities you might want to consider.
Disclaimer: It's hard to know who to trust sometimes and unfortunately that also extends to charities. I've looked up reviews for all of the organizations above and they seem credible, but you should do your own research before donating. If you're uncomfortable with donating your hair, please consider selling it yourself and donating the proceeds to cancer research. 
If you're considering donating your hair anytime soon, I hope this post has been helpful. I'm still not sure which charity (or charities) I'll be donating to, but I plan to decide in the next few days after seeing who can make the best use of what I have. I'll check back once the decision has been made.
If you'd like to contribute monetarily to the fight against cancer, I don't know which organizations are the most reputable for adult cancer research, but St. Jude Children's Hospital has always been close to our hearts and does tremendous work in caring for those suffering from childhood cancers. There are multiple ways to give and you can find all the details on the St. Jude website.
For anyone interested in blessing Shea's family, a trust fund has been set up in her honor to contribute to her baby girl's future educational needs. If you would like to support this, contributions may be made in person at any F&M Bank or by mail to:
F&M Bank
C/O Shea Halliburton Wright Trust Fund
50 Franklin Street
Clarksville, TN. 37040
Shea, you were such a beautiful light and you will be so sorely missed. This is for you and I hope it honors your sweet, generous spirit.
xo,
Mel
p.s. I grabbed the above photos from Shea's Facebook page and tried to credit everyone who's info I could find. If you know who took the other photos, will you please email me? I would love to credit them as well.