Hey Look! We took personal pictures!
This almost never happens but I was looking through some old photos a few weeks ago and I was reminded again of just how important it is to document our life.  In an attempt to change our ways, out came the camera on our beach vacation this past week.  I was vigilant and even took it to lunch and dinner with us – a big bulky 5D with a 16-35 lens sitting in my lap because there was nowhere else to sit it.  I looked like the most hardcore tourist in southern Alabama but it was worth it!  We went on vacation with our friends and we have the pictures to prove it!  Our life, or some extreme derivative of it, has been documented.  See, as we are all photographers who like being behind the camera, we took being in front to an obscene form of ridiculousness to compensate for our "in front of the camera" insecurities. :o)
It started off rather tame.  Mac much?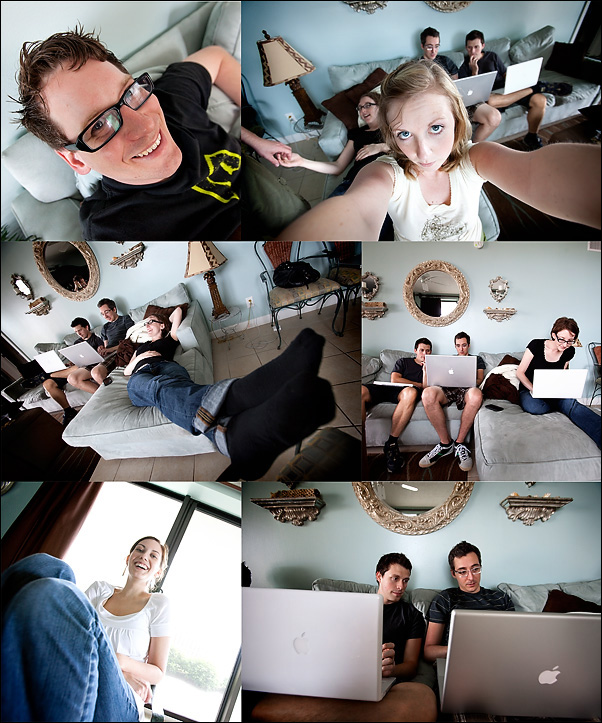 Once we decided to go out to the actual beach, things deteriorated rapidly… :o)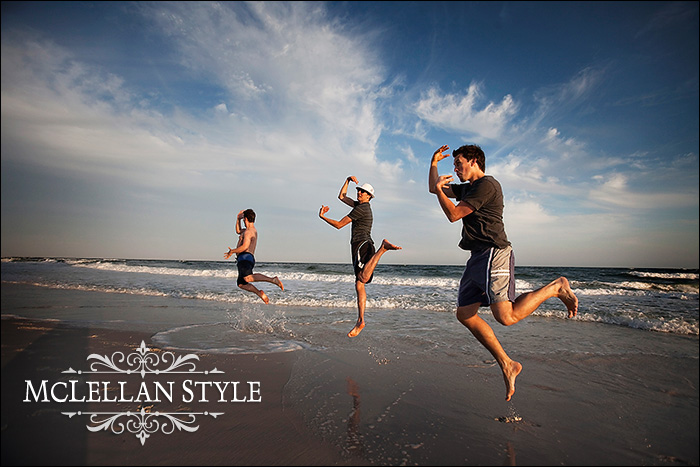 Peter Frog of Dove Wedding Photography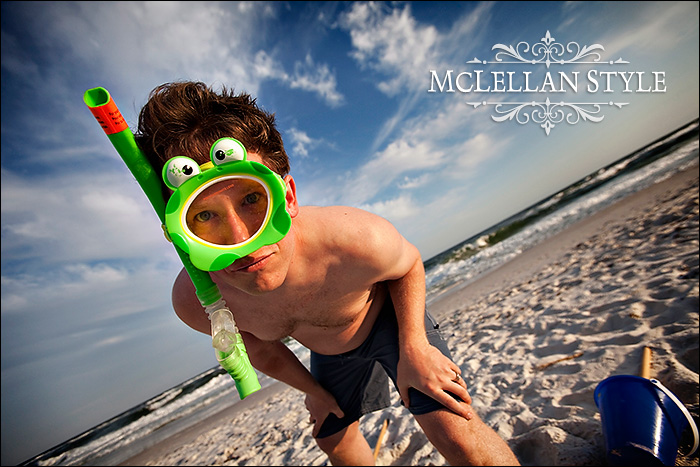 Fun in the Sun Phil of Phindy Studios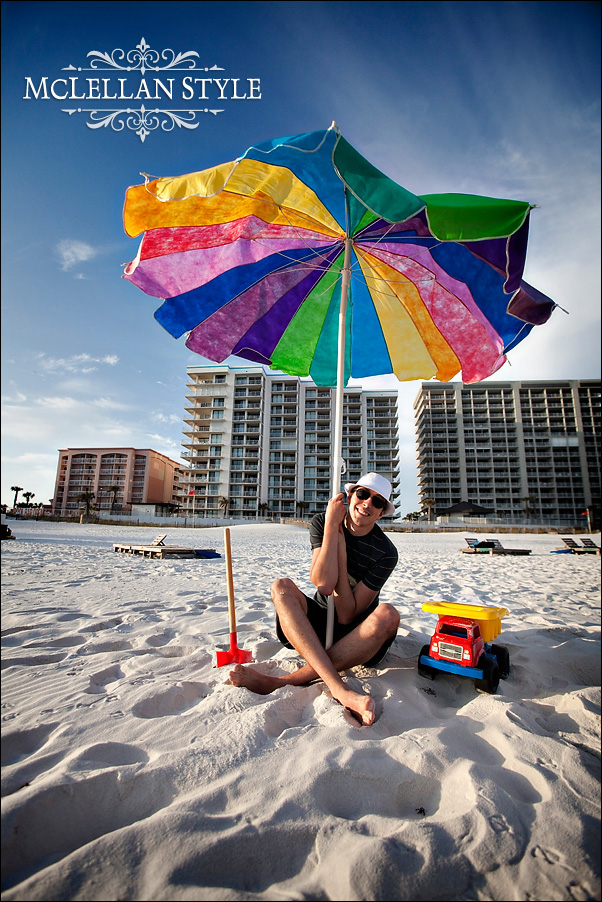 and Shark Boy — otherwise known as my husband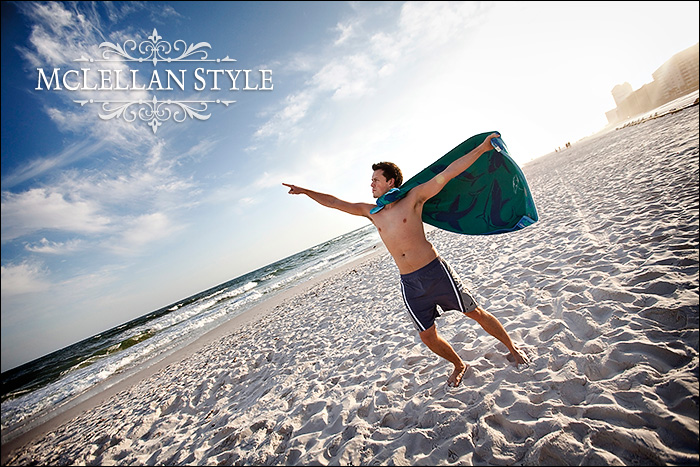 Peter was a brave soul and got into the cold ocean!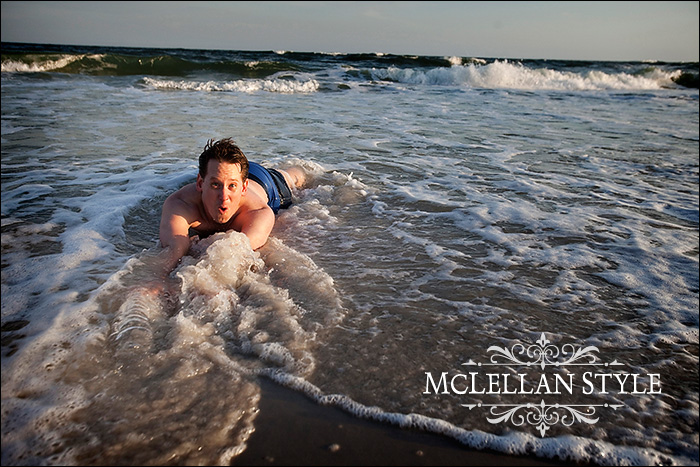 What's a day on the beach without a good parade march?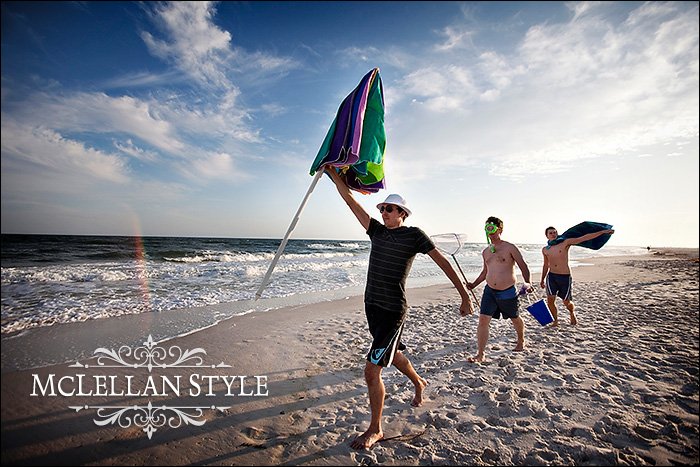 Like the good wives that we are, we were all around to take embarrassing photos :)
Mindy, get to posting what came out of that camera! ;o)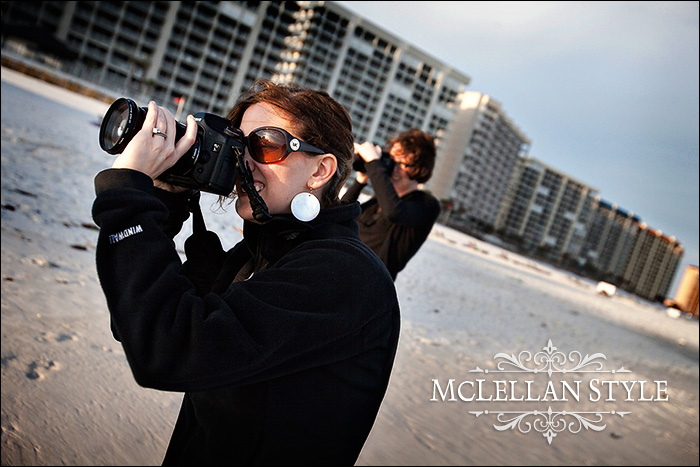 If you haven't seen enough of us yet, go check out Whitney's photos on their blog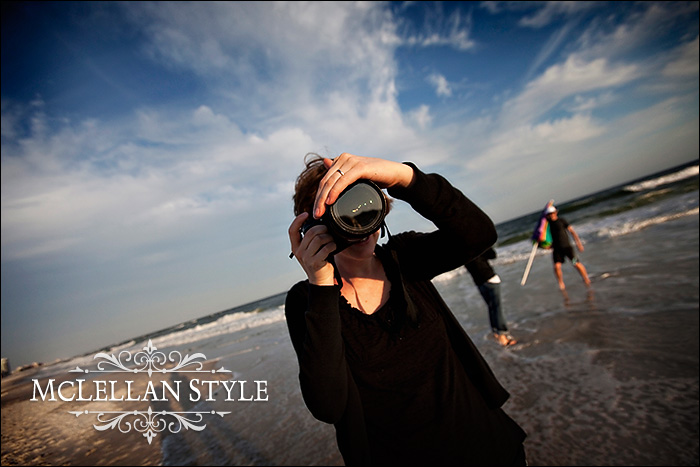 They may not be an accurate depiction of our everyday life but they make me laugh. :o)  More to come soon!