Happy Tennessee Snow Day!
Today is Serai's first snow and it makes me think back to Seven's first snow when he was just a tiny bit younger than she is now. My oh my what a contrast. :)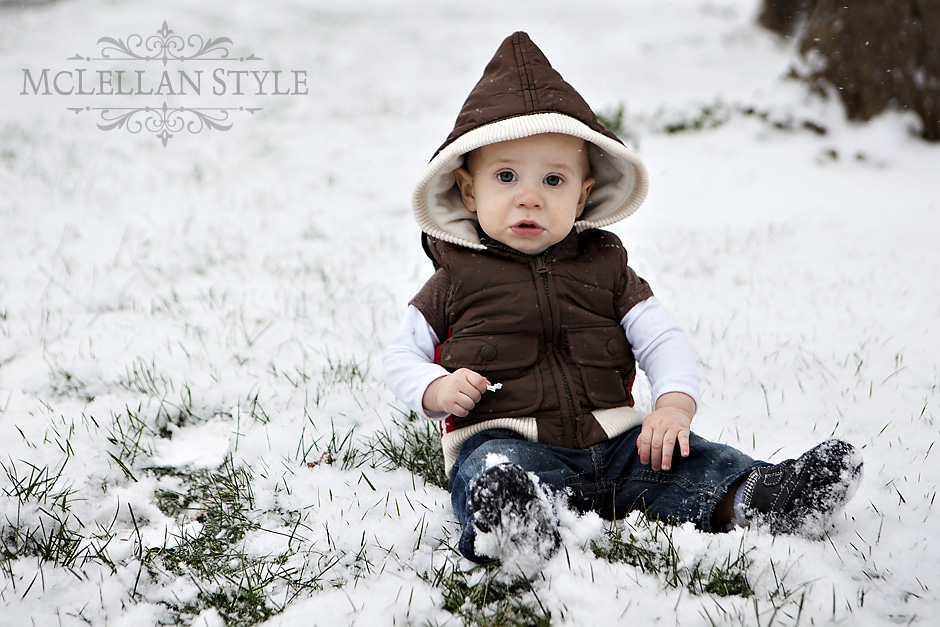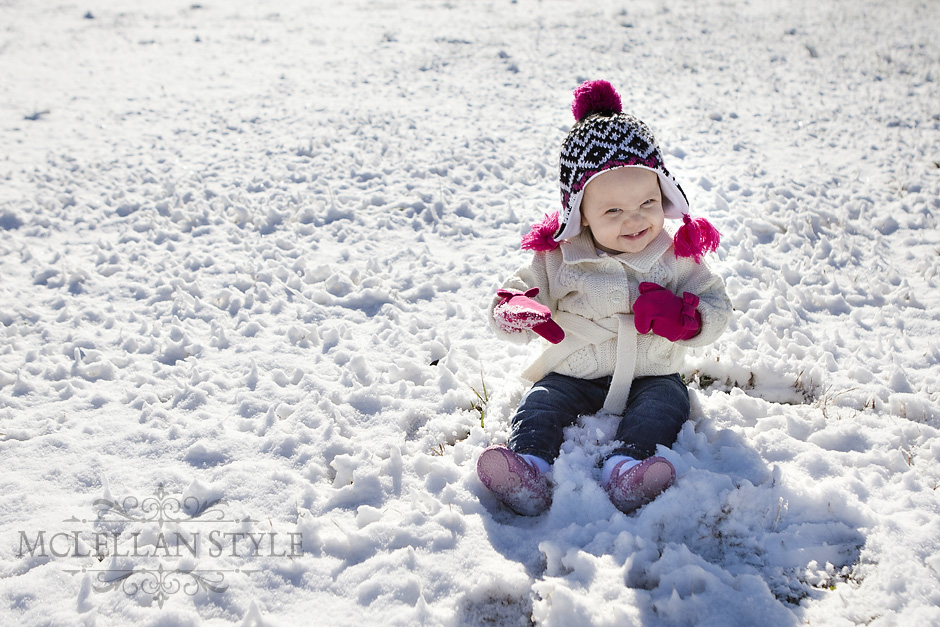 Clearly we are true southerners and not at all prepared to dress for cold weather, but we do our best for a brief dash into the snow for pictures.
We're now settled back into our cozy house to eat warm goodies and watch the snow melt. Even if it is the most fleeting taste of winter, these will still be some of my favorite memories to hold on to as they get older. :)
Hope you all are having a wonderful day as well!
– Mel