And Happy Belated Halloween as well. :0) We hope you all are enjoying this fabulous weather and had a great time out with all the little ghouls and goblins last night!
If you haven't heard yet, we will be moving at the first of the year–out to the country on some beautiful land for the kiddos to run around on. If I had to say the one thing I will miss the most when we move from our current neighborhood, it would definitely be Halloween. I love all the neighbors sitting on their front porches to hand out candy and the droves of kids in their costumes running from house to house. We had a wonderful time yesterday walking the streets with friends and family and then ending the evening together over warm gooey lasagna – yum! It was a great night.
As you might remember from last year, Sean and I like to make Halloween costumes a group effort. My being pregnant this year made our options for purchased costumes quite limited and let's face it, this is not the time in our life for more homemade projects. We decided to go with a theme that would allow Baby Serai to dress up too…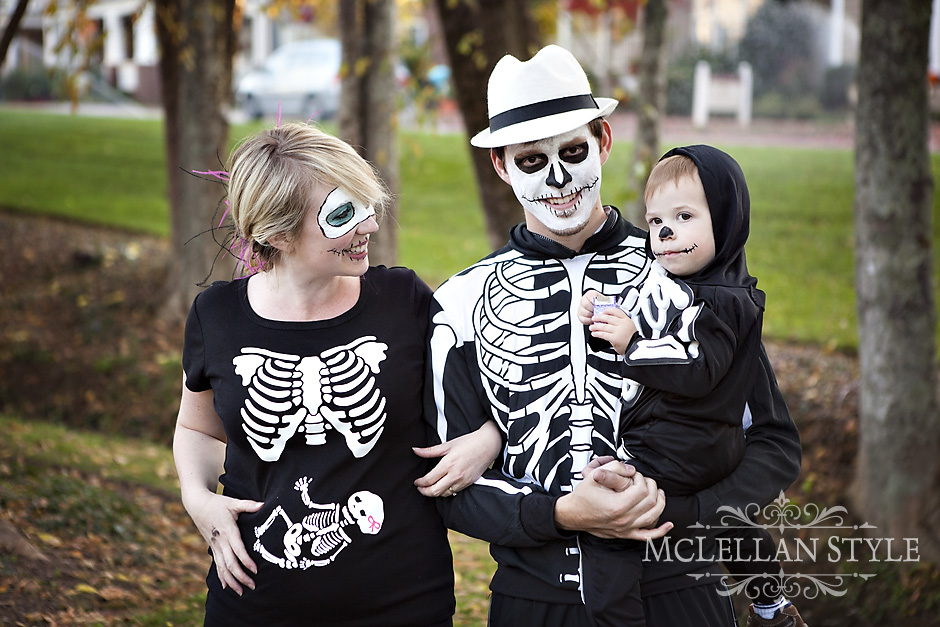 Our skeleton family ended up providing quite a few new experiences as it turns out. Sean wore eyeliner/eyeshadow for the first time in his life (to which I said I thought his college experience must have been lacking if he made it until now for this). We found that for Seven to tolerate his costume required bribing him with Nerds, and that fighting with a 1.5 year old to get even the slightest bit of makeup on him is quite the undertaking and requires asking for much forgiveness with even more Nerds. In the end, I think if we had pinned ears on him, Seven would looked a lot more like a skeleton puppy with his black nose and no white face paint, but oh well. :0)
Seven's best bud Violet came trick-or-treating with us. She made the cutest little bumble bee. I love how well these two get along. They always have the best time together.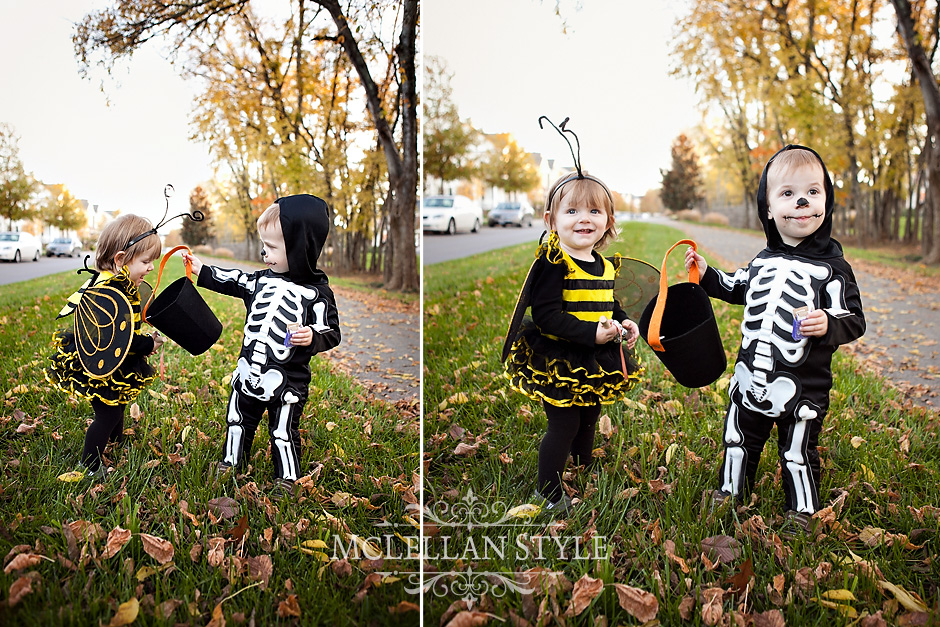 And of course, nothing makes our little skeleton more happy than to get his hands on his grandfather's ukelele.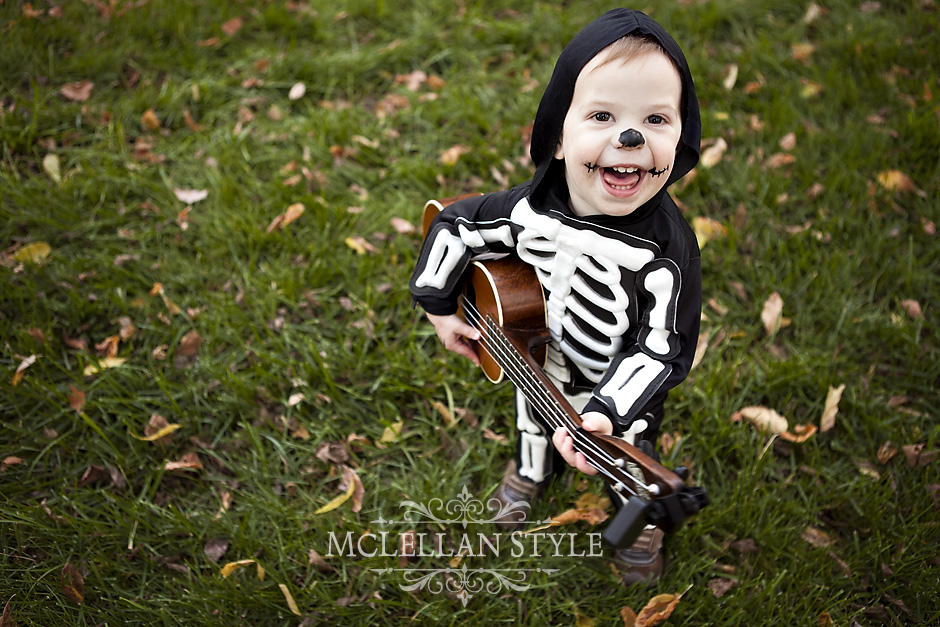 Yes, it was a great last Halloween in here in Westhaven. I'm excited to start new traditions in our new home next year. :0)
Thanks for looking and have a wonderful rest of the week!
– Mel