Ok, so we've been trying so hard to get the new blog up all week and I've been holding back on all of these posts so that they could be on the pretty, shiny, new blog! This past Monday was my Granny's 67th birthday! I don't get to see her nearly as much as I'd like. She only lives a couple of hours away but every day seems swamped lately! Sometimes you just have to make time and do the things that are important so Sean and I took off to the Chattanooga area on Monday to have a late lunch and spend some time with the fam.
While we were there, my uncle gave me this really cool picture of my Papa when he was young. I love these little finds! They are such treasures! This was a wallet-sized photo they had found in my great grandmother's house after she died. This is why we do what we do. Everyone should have a documentary of their lives for their families to treasure! This picture is so dear to me and I would love to have more like it – ones that show him laughing or how he wrapped his arm around my grandmother's waist when they were young. It's so important!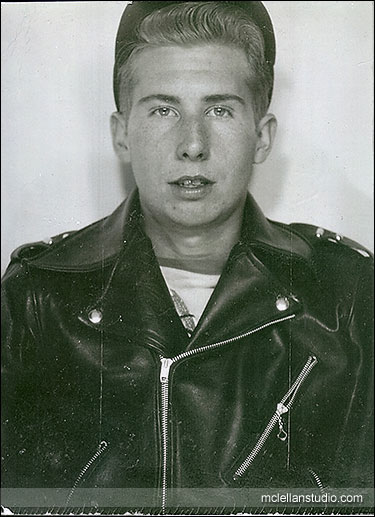 Happy birthday Granny! :) We love you!