Thought I'd post a few quick photos from our Halloween. We thought and thought about what we could possibly be for Halloween as a family and we finally landed on this. Seven does rule the roost after all, although in a cuter fashion than the original Dark Lord. ;0)
I know I know, we've got the genealogy a bit backwards, but Princess Leia was just a lot easier to come by than the other female Star Wars characters!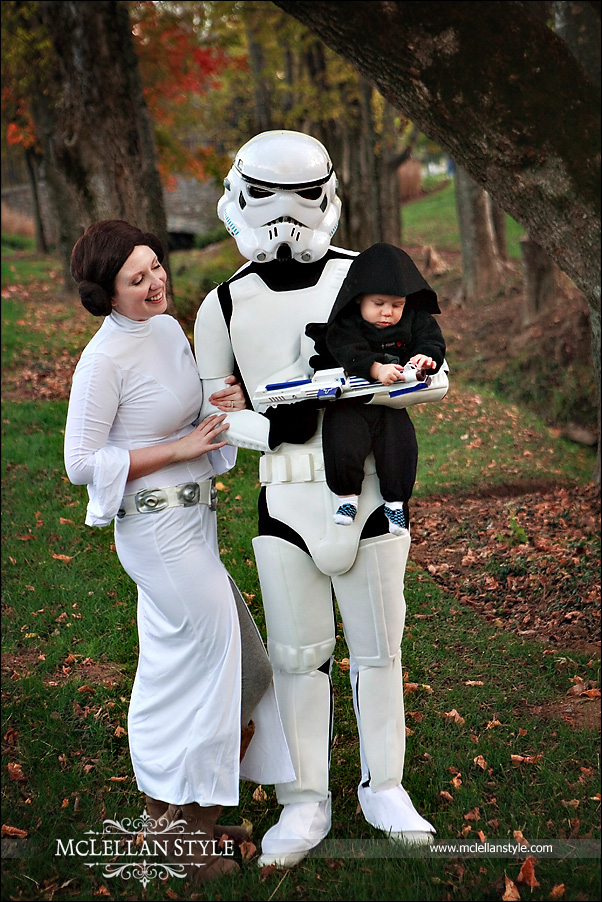 Baby Darth was pretty determined to be eating leaves rather than taking pictures…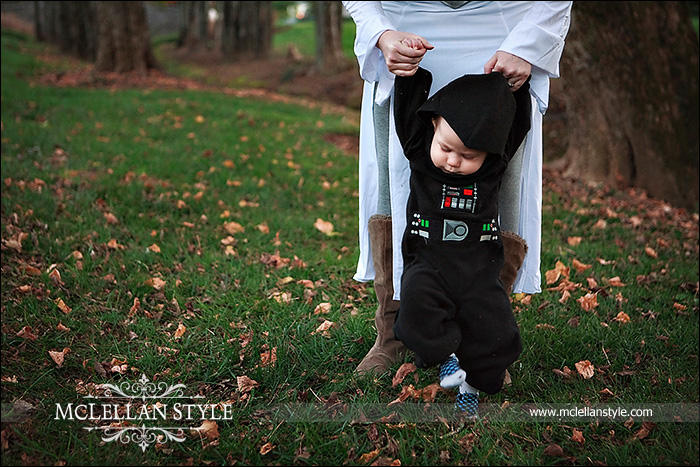 After walking around the neighborhood, we came back to the house to pass out candy.  Sean's way-cool-biker-gang grandparents greeted the trick-or-treaters.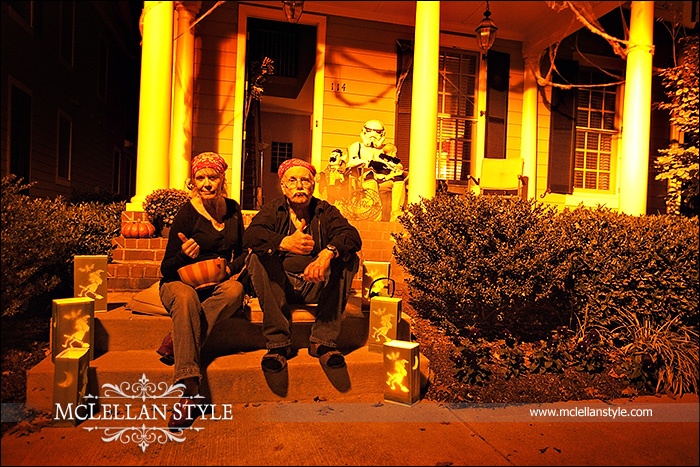 All in all, it was a fun, low-key evening. :0)  Hope you all had a great Halloween as well!