I realize that most people would have their Christmas recap up already, but we were bound and determined to have family time until New Year's, then we were prepping to speak in Mystic, Connecticut, and then there was the pile-up of emails to get through, and…well, we're just going to extend the Christmas spirit a bit for everyone this year with our late recap.
Christmas 2010 was without a doubt, hands down, absolutely the best Christmas ever! We spent the day at home with Sean's grandparents and my grandmother and it was perfect! Good food, good company, laziness, and a spoiled baby with present overload were the key elements of our day – it doesn't get any better than that. :0)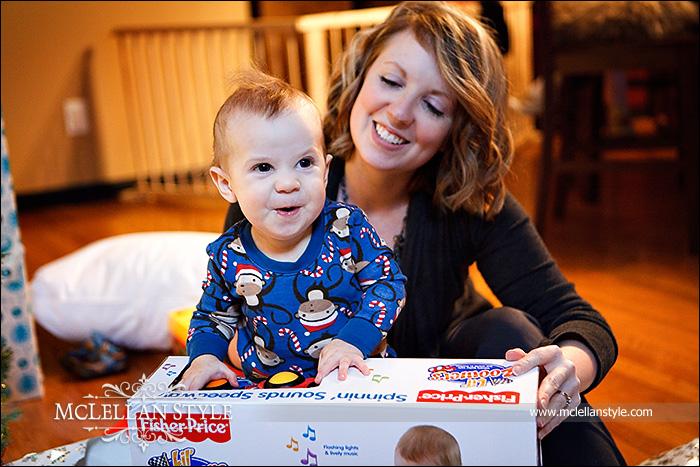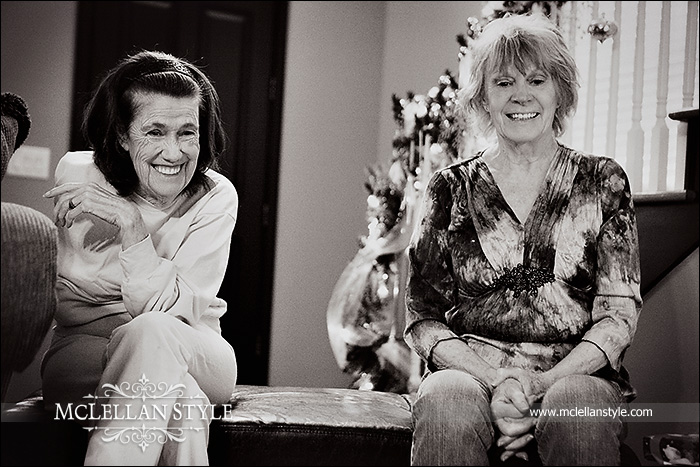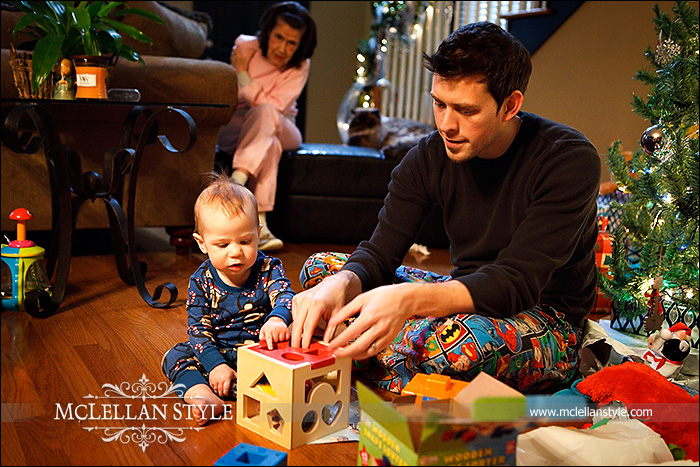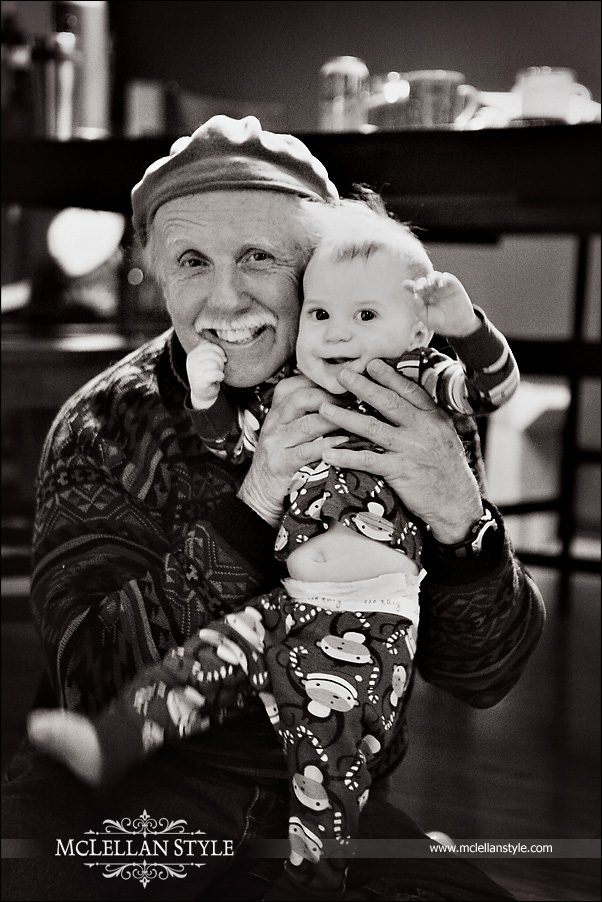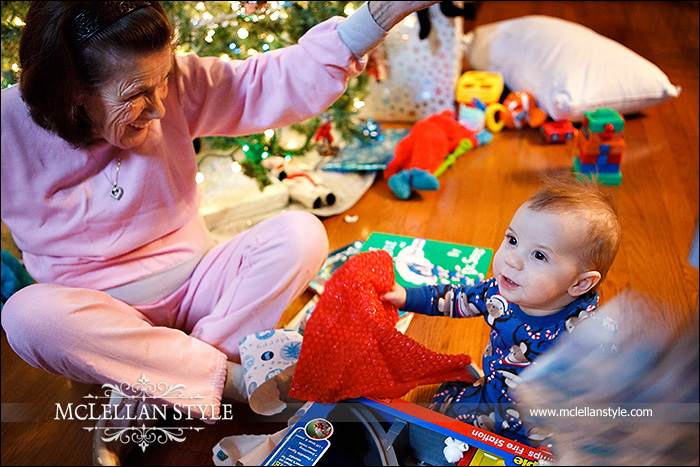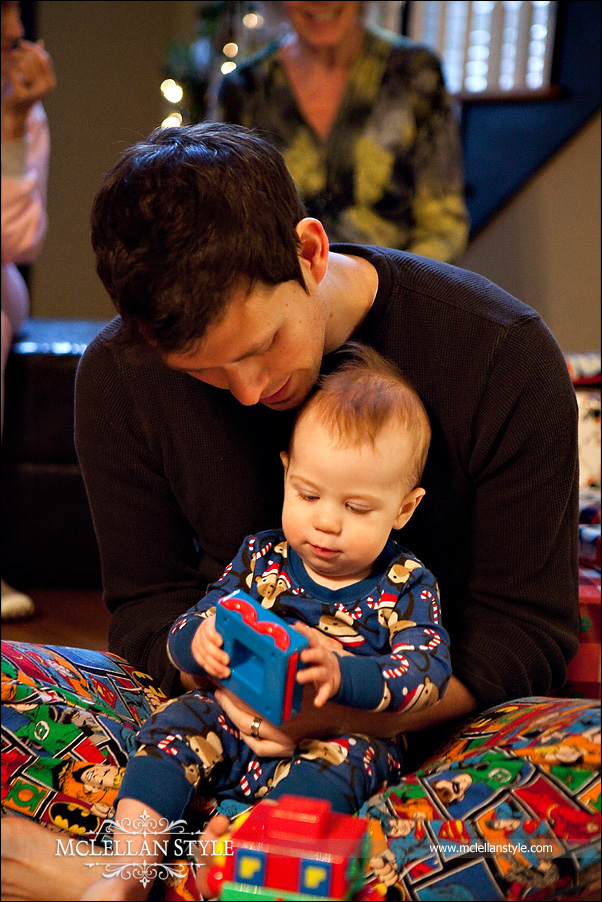 Looking through our gift to them – an album of 2010's adventures…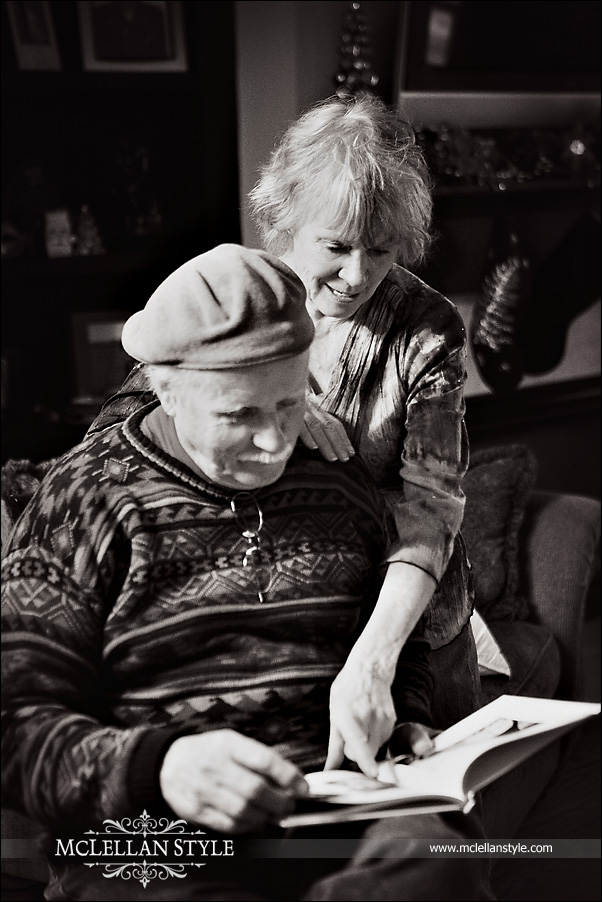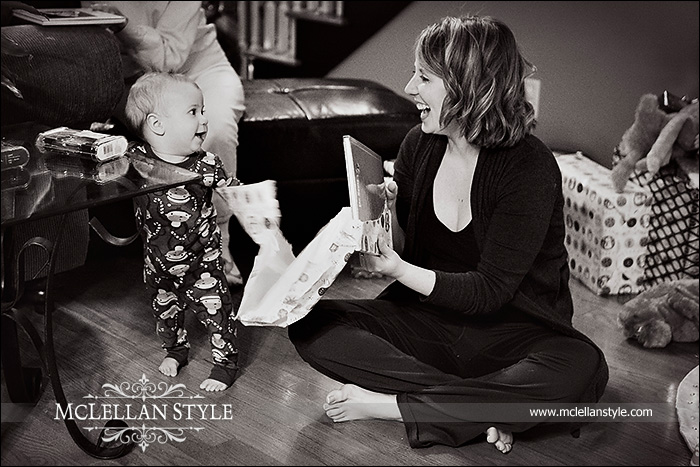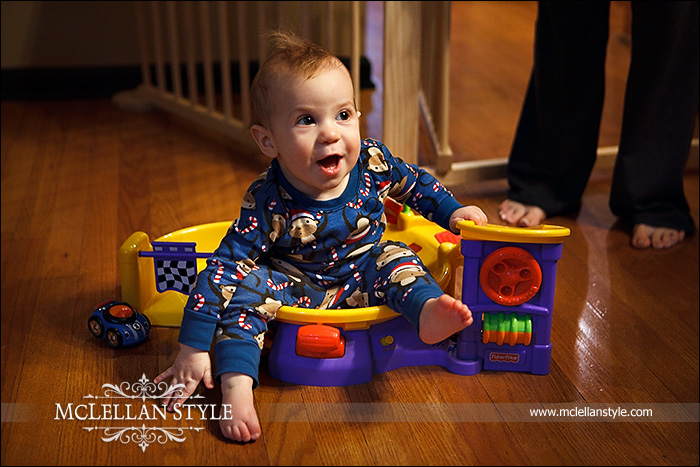 Our big gift for Seven was a little piano. He now gives us daily concerts Stevie-Wonder-style, standing at the piano singing away with his head swaying back and forth. It's pretty stinkin' cute.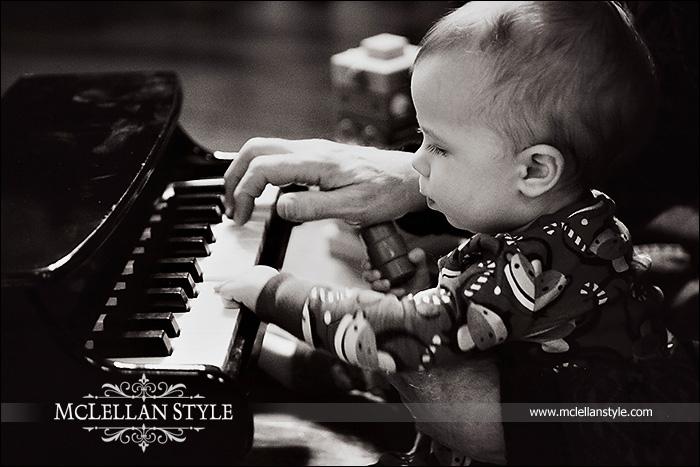 I love this photo of Sean and Seven and their Mema and Doda.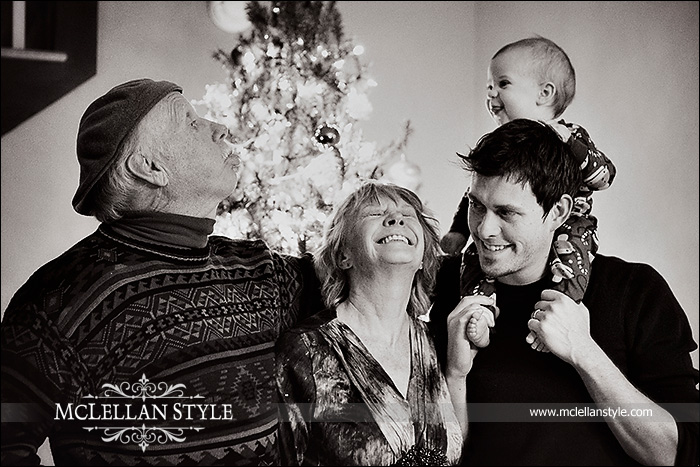 Now I mentioned good food at the beginning of this post.  If you know me at all, you know that I'm serious about dessert.  More specifically, I'm really super serious about chocolate!  This was my December creation.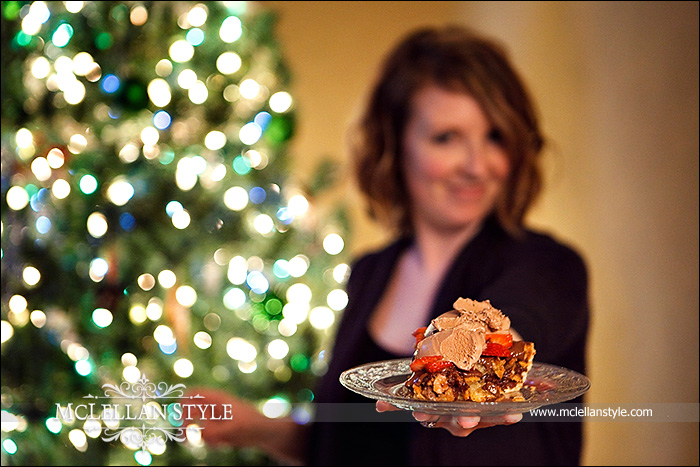 My friend Anna sent me the recipe for the most amazing Chocolate Chip Pie you've ever tasted.  Leave it to me to make it even worse for you, but it tastes Oh. So. Good!  You know you want to try this at home. (Unless of course you've resolved to eat better for 2011 and in that case, I'm sorry for this.) In the name of Chocolate Lovers everywhere, I release this wonderfulness into the universe:
Extreme! Chocolate Chip Cookie Pie
1 ½ sticks salted butter, softened
Pre-made refrigerated pie crust (prepare according to box instructions)
2 eggs
½ cup all-purpose flour
½ cup sugar
½ cup packed brown sugar
1 cup semi-sweet chocolate chips
1 cup pecans
1 tsp vanilla
Nutella
Strawberries, sliced
Double Dark Chocolate Gelato
Directions:
Beat eggs on high until foamy. Beat in flour and sugars. Beat in butter and vanilla. Stir in morsels and nuts. Spoon into pie shell. Bake at 325 degrees for 55-60 minutes.  Let cool slightly.  While still warm, spread Nutella on top, then add fresh strawberries,  and crown with gelato.  Enjoy!
Hope your holidays were wonderful and you're enjoying getting back into the swing of things with New Year's resolutions of greater productivity and better health! If not, go have some pie – it's practically guaranteed to make the world brighter and you can always get back on the healthy train tomorrow. ;0)