This shall be deemed the eating post.  Apparently I was a bit overzealous at the restaurants…
If you've not been to Lambert's, you really must go!  Home of Throwed Rolls!  It's like Cracker Barrel on steroids and crack at the same time.  No trip the beach is complete without it!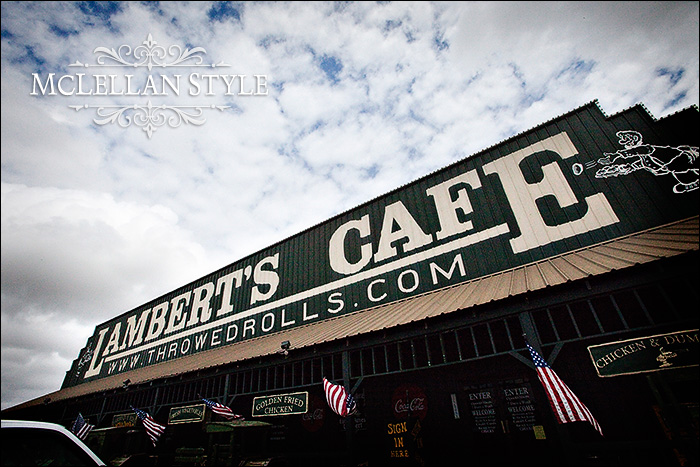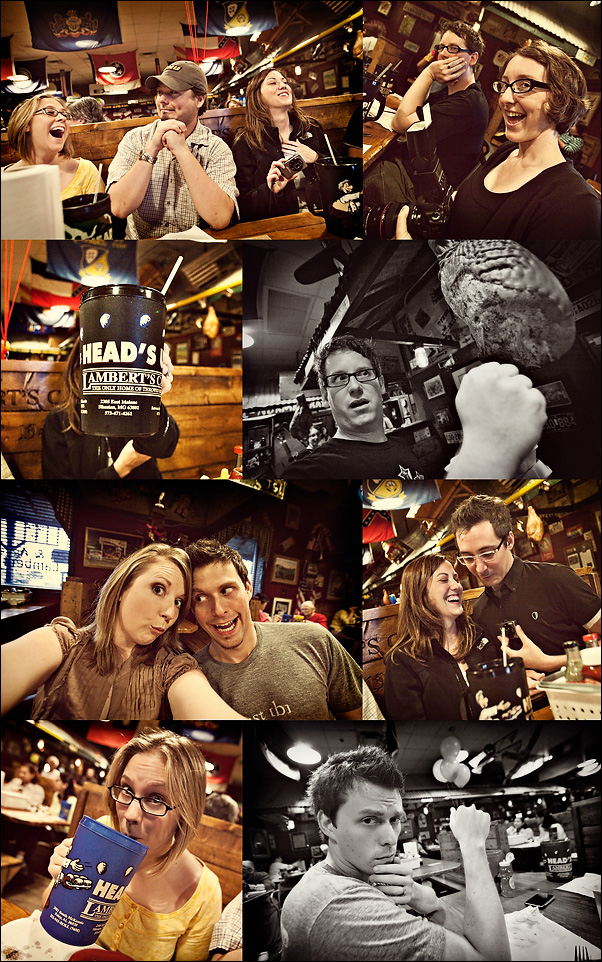 So that was our very redneck lunch.  Apple Butter and Fried Okra (not together) – YUMMMMM!
On to dinner.  LuLu's is a fun little restaurant on the shore of the gulf.  Evidently everyone knows this because there was an hour long wait to get a table.  We opted for killing time in the goofiest, most geeky way possible.
One kind of iphone image spawned another…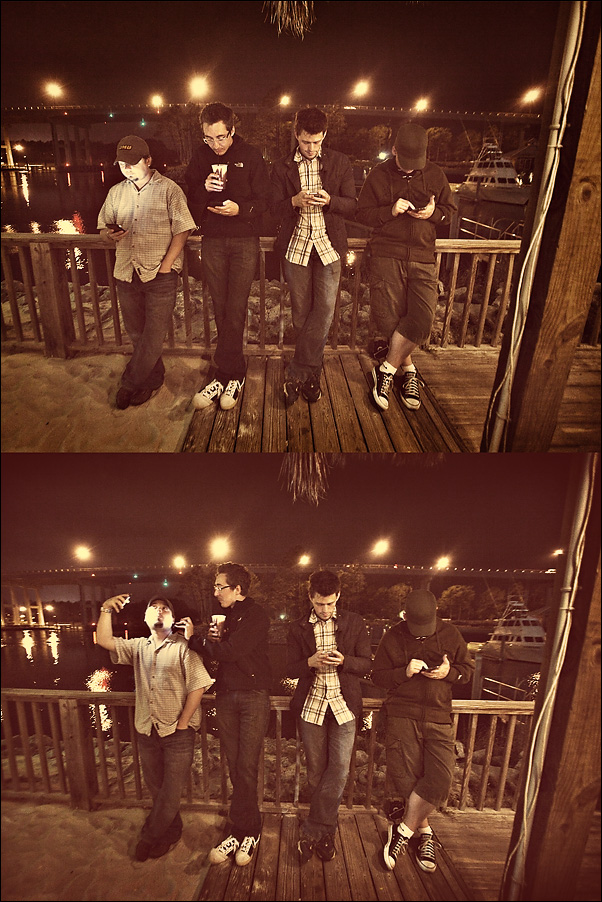 and then another…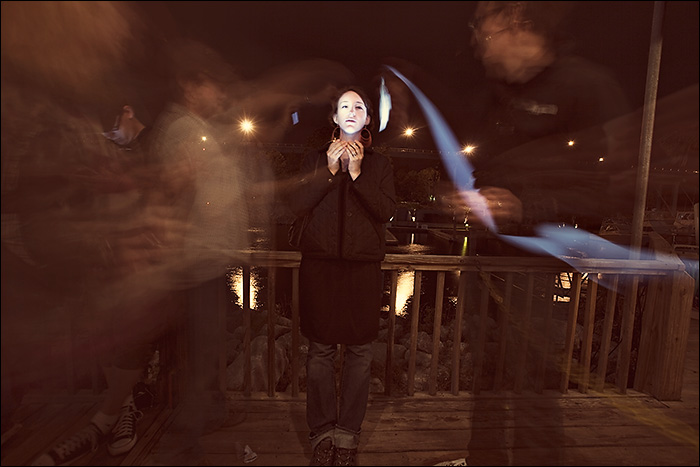 and then….yeah….we shouldn't be left to our boredom for very long…
By the time we got in to eat I was soooo hungry that I didn't take any pictures but I had the chicken quesadillas, in case you were wondering.
Adrienne is such a good little newlywed wife!  Chris had a birthday while we were at the beach.  We got back late from the restaurant that evening but she still went straight to the kitchen and made a birthday cake. :o)  Something about sea level didn't sit well with the cake mix though so the cake was a little "level challenged".  I think it's cute and it tasted awesome!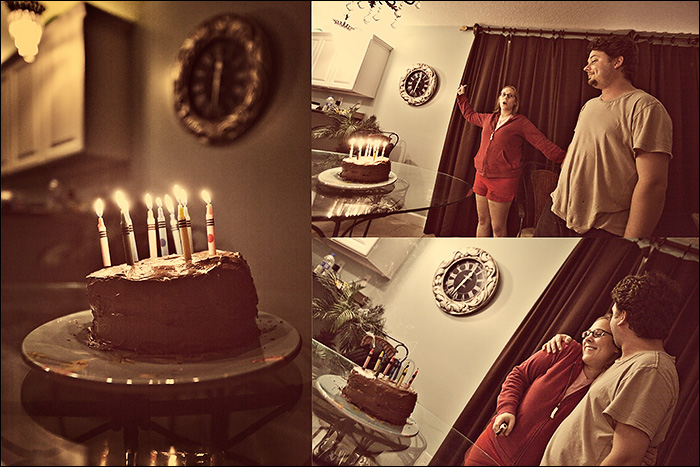 Chris loves it when we call attention to him and sing happy birthday!  Really.
Ok so all this talk about food and dreaming of throwed rolls has made me realize that it's 9:30pm and we still haven't had dinner!  My very favorite images from our trip are yet to come so stay tuned and/or thanks for indulging me! :o)