This past weekend was so much fun!  We shot our last wedding before the little man's arrival and then spent the rest of the time with my college girlfriends, topping off festivities with our first baby shower.  This shower was especially great because my friend Missy is 12 days behind me in her own pregnancy and we got to have our shower together.  I'm not terribly fond of being the total center of attention so sharing center stage for baby gift opening was fantastic and Missy and Josh are having a girl so we got to see the pink version of everything too! :o)
My dear friend Opal manned the camera for me so that I didn't have to be on photo duty – thanks Op!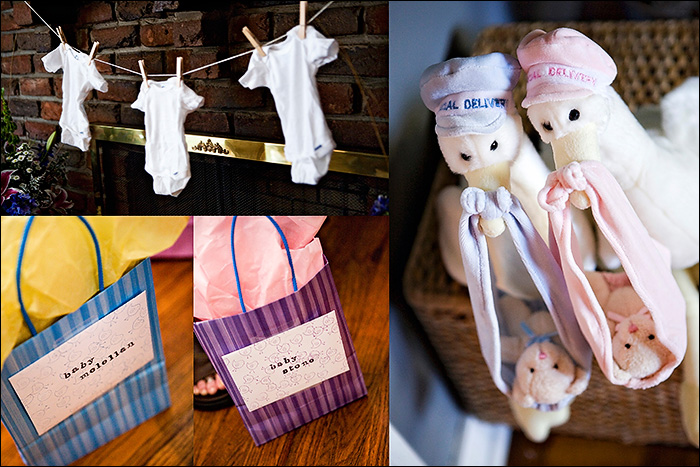 You know what I love best about baby games at my own shower?  That I don't have to play them! :o)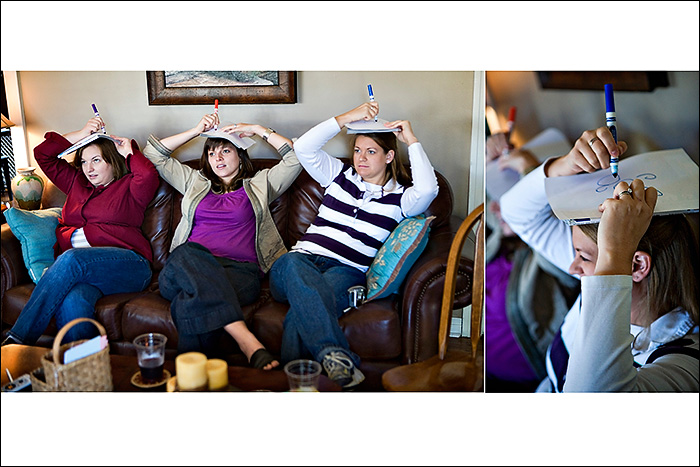 That's right – your only participation in shower games at your own shower is rediculing everyone else's attempts to draw babies on top of their heads.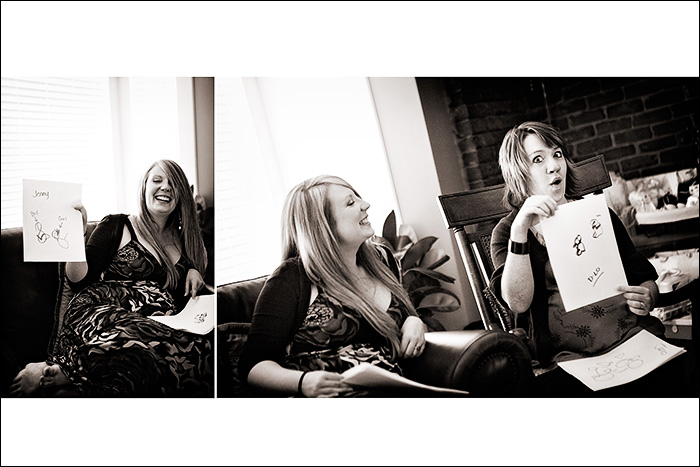 Two pregnant ladies back to back = a TON of string!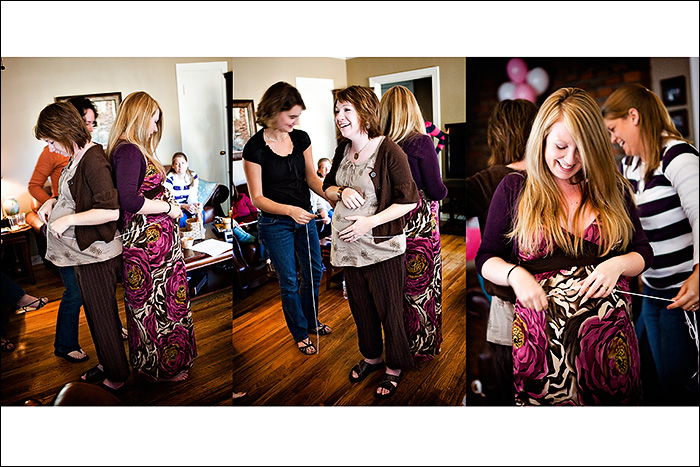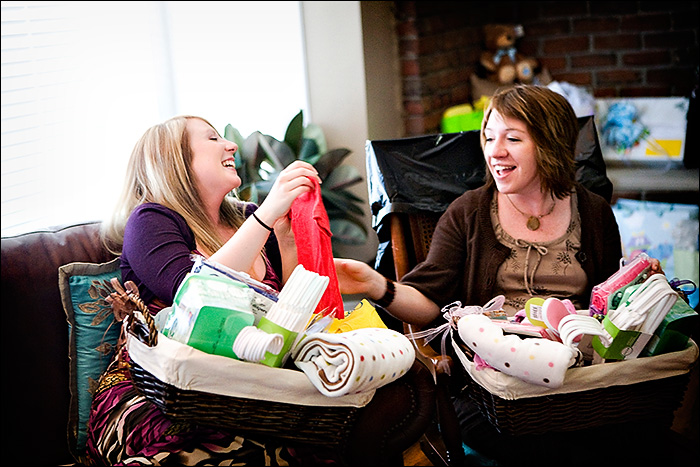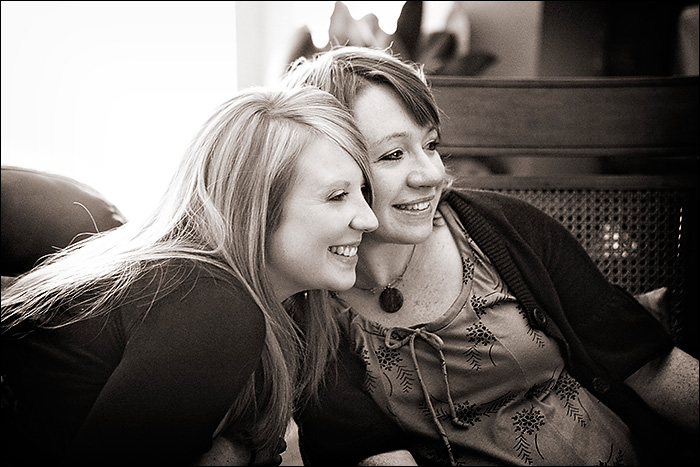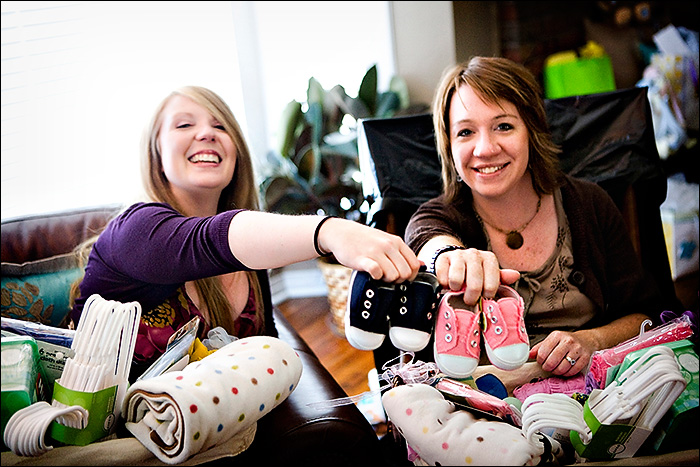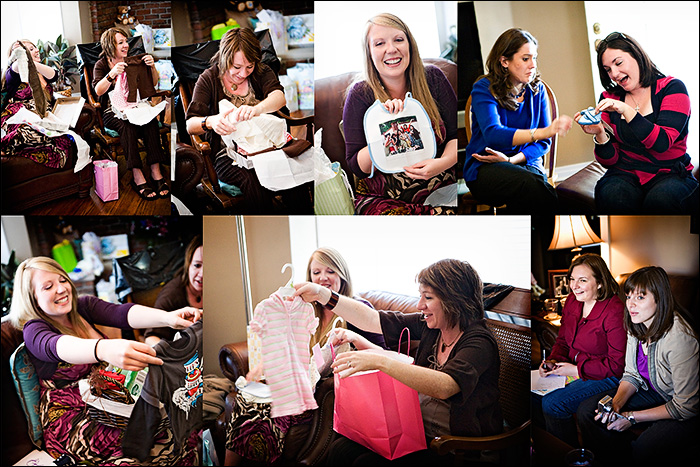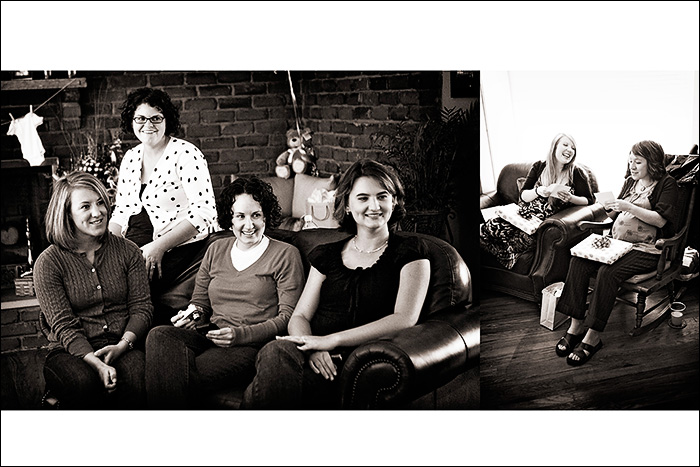 Cheese much?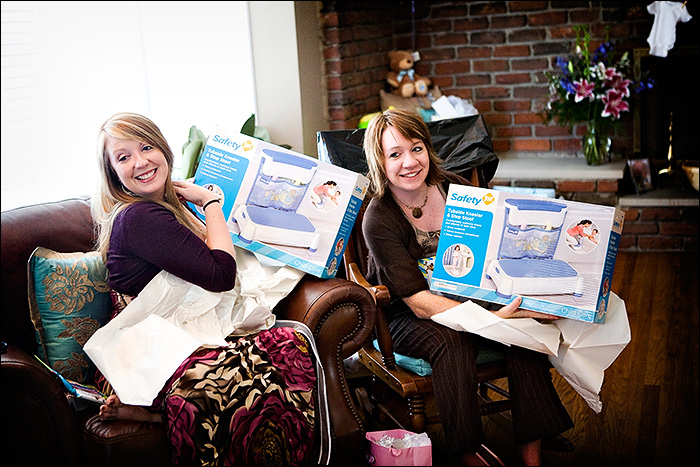 While we were all together, Kristin announced that she's expecting in May!  YAY!!  Congratulations to Kristin and Rickey!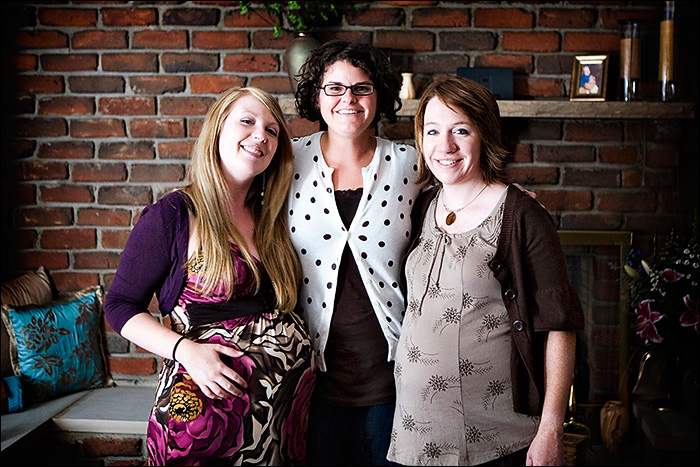 Reverting to college days.  I would imagine this will be embarassing to our children when we're 60 and still carrying on this way. :o)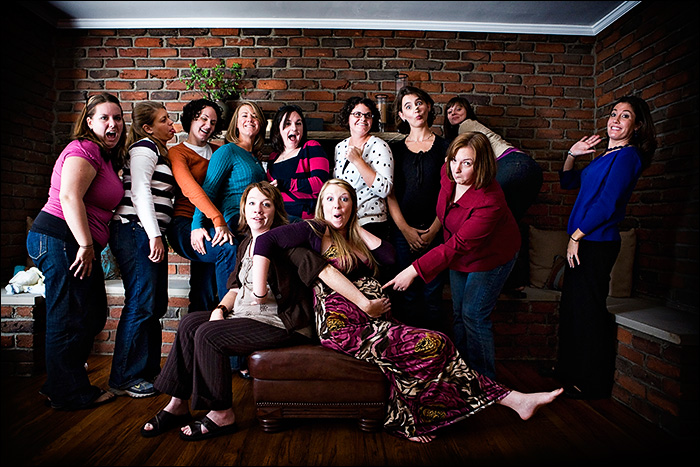 Jennifer and Diana – your kids are going to be especially embarassed! ;o)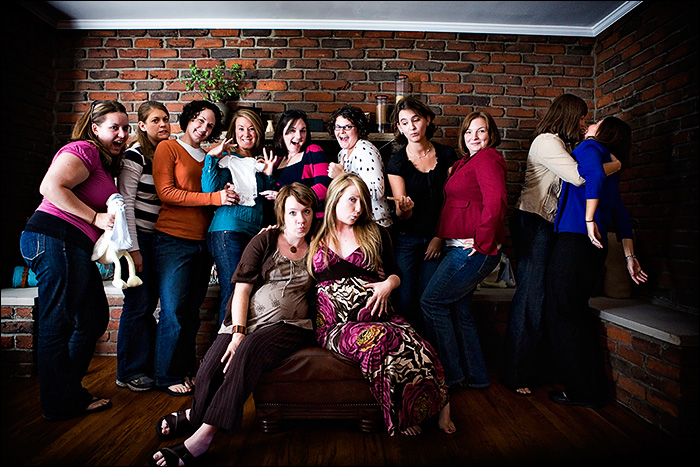 A HUGE thank you to you all!  You are too good to us and we love you!!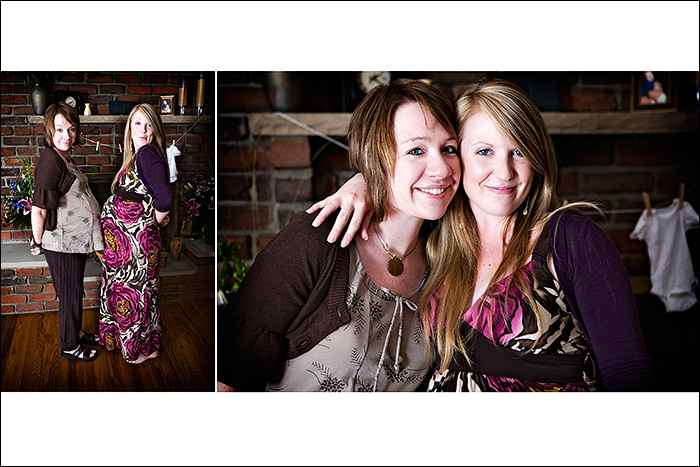 Wellington and Dirtball say thank you too for the great bags and tissue paper to play in.  In these final good days of their life before a little creature moves in to terrorize them 24-7, play things are always welcome. :o)