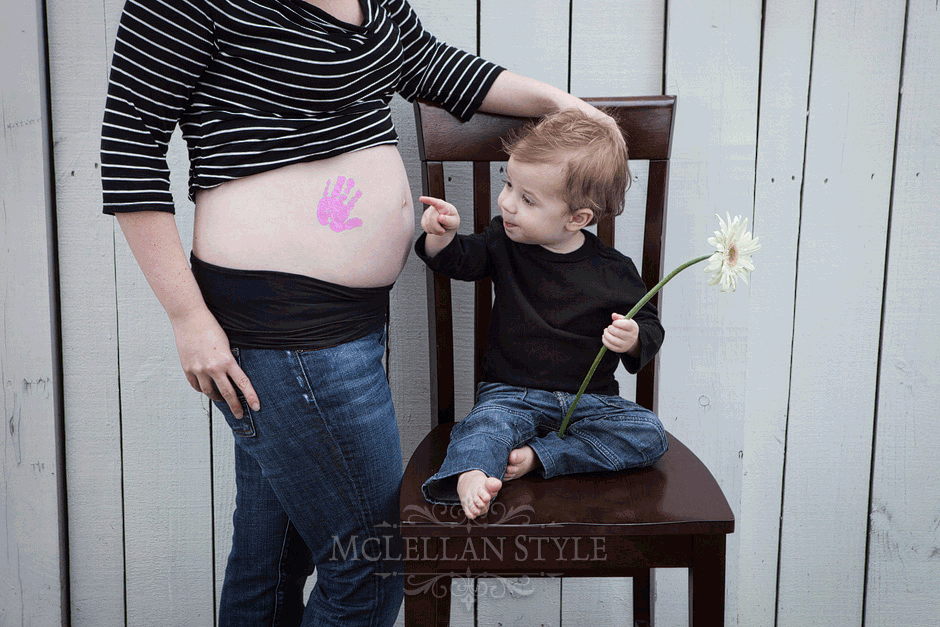 We're both completely surprised, yet totally excited, to tell you that we're having a GIRL!
I can't believe it. I guess we've just gotten into the mindset that we have boys. We've even been referring to this little lady as "he" when we weren't paying attention. It's surreal I tell you!
And yet, on or somewhat around February 23rd, we are now looking forward to welcoming our daughter into the world. Wow. We can't wait to see Seven in the protective older brother role – you know, after he gets passed trying to club the new little creature that is taking too much of his mommy's time at first. ;0) It's going to be crazy, fun and completely wonderful around here!
I know several people will want to know her name. It is Serai Claire (pronounced Ser-ray). Sean and I have loved it forever and have been waiting for a sweet little girl to enter our lives to give it to.
Now I'm going to go back to wasting the afternoon away on Etsy. The ridiculously oversized flower headbands and crocheted hats are way too tantalizing…
Bye for now,
Mel (and Sean and Seven too)