AltF, Las Vegas, and Channeling the Inner Redneck…
When we saw John and Dalisa this past summer, John mentioned that he has always wanted to photograph a pregnant bride.  Knowing John's affinity for the bizarre, I asked "so are we talking totally redneck/white trash kind of pregnant bride?"  Yes and more was the answer! :o)  Sean and I promptly volunteered to be John's guinea pigs for his latest vision.  We are Tennesseans after all and who knows the ways of the redneck better??
Here's a quick sneak peek.  If you want to see more, go check them out on the AltF Blog.  Picture big hair, frosted lipstick, a powder blue tux, and the preferred beer of Nascar…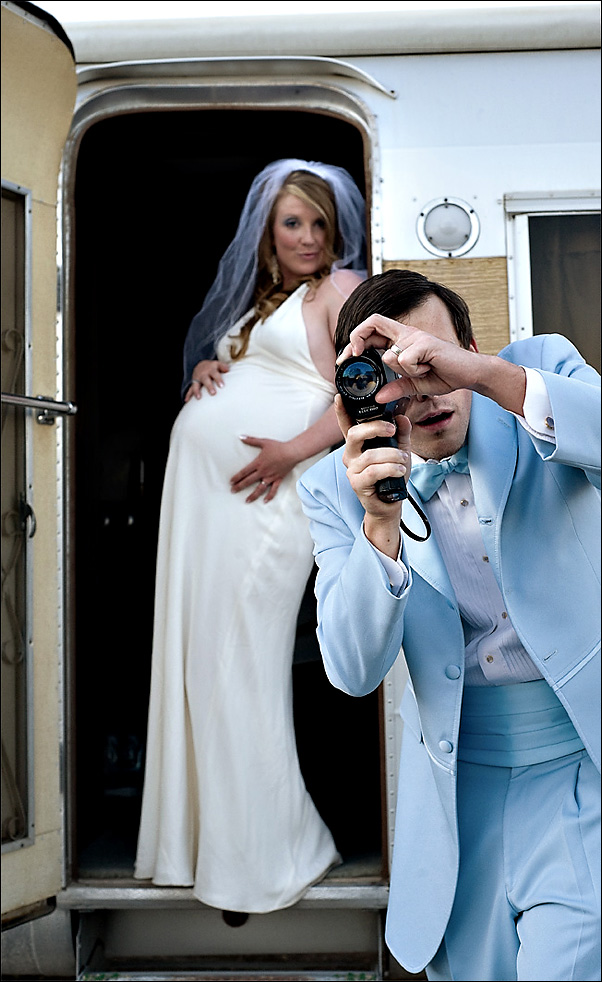 Thanks for inviting us out to play you guys!  We had a blast and the resulting images are too much fun!