For those of you tiring of looking at baby things, please bear with!  This is the last of it!  –You know, until the little man comes along and we force you to look at pictures of our kid all the time! ;o)
This past Saturday was the day for our Franklin baby shower.  Little Man loaded up on the goods and I had a great time visiting with close friends and family.  Thank you so much for the wonderful shower ladies!!  We love you!
– Mel and Sean
p.s. Thank you Bekah for taking pictures for me! :o)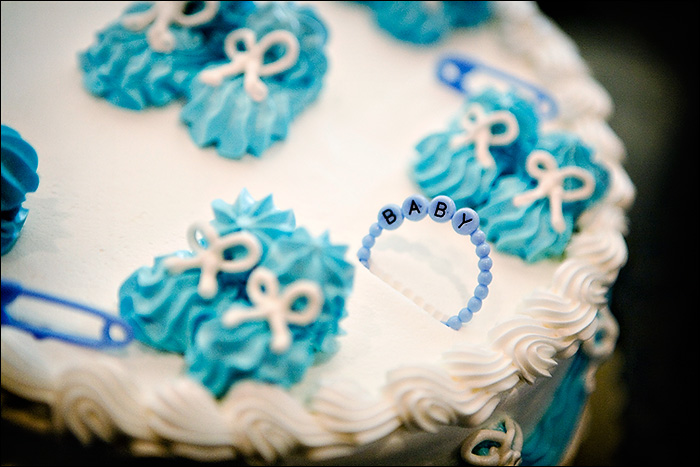 Shannon's diaper cake – she made it herself and she was so proud!  You may now ooo and ahhh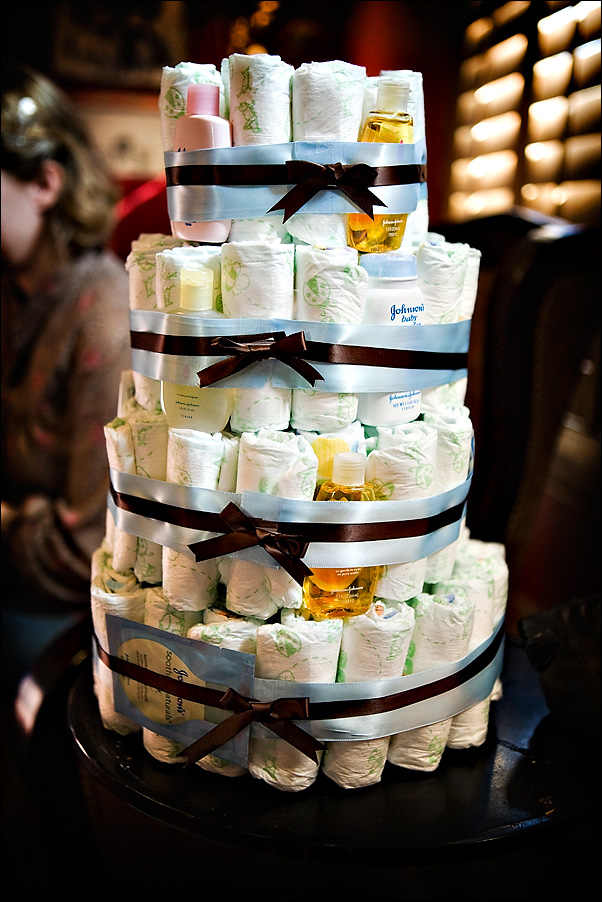 I managed to snag these before the camera was taken away from me. :o)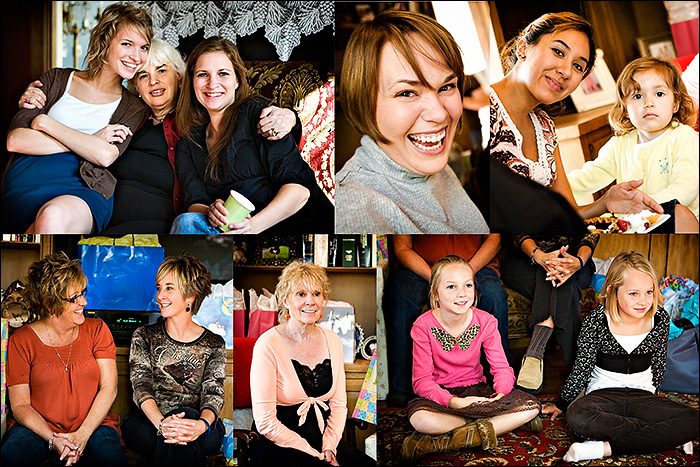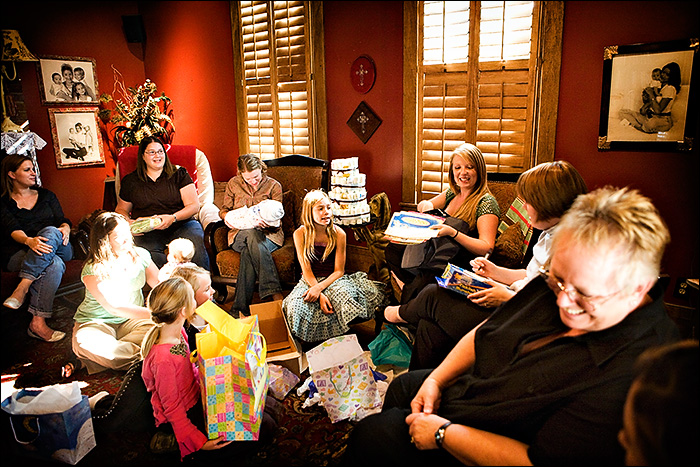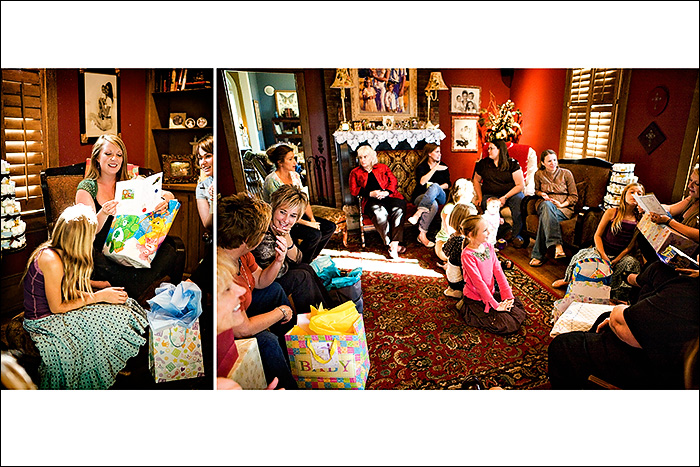 Sean's grandmother made this for him before he was born and it has now been passed on to the next generation.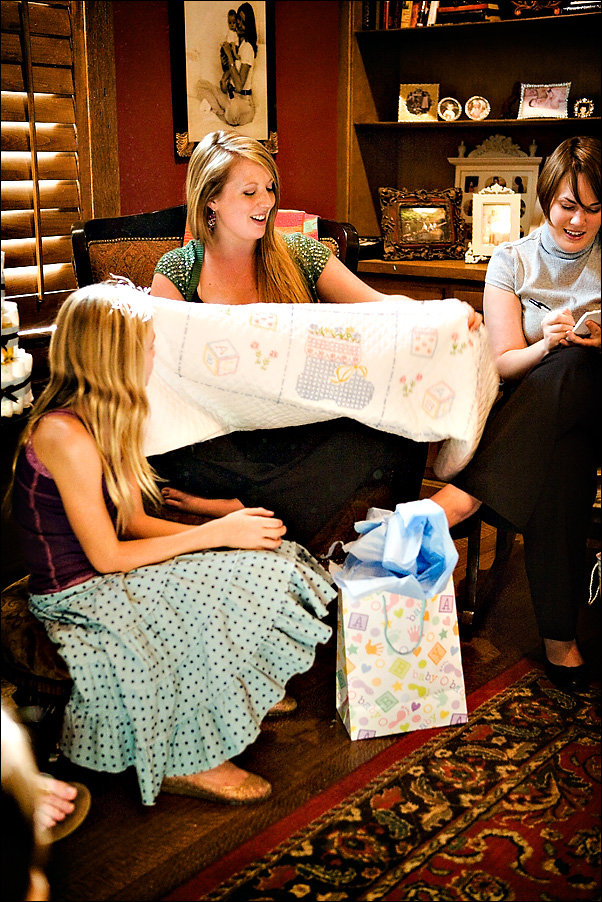 Rose, Sonny, and Andy (the kids I used to nanny for) all made special art for the baby's room.  Rose painted canvasses for him and Sonny and Andy painted pirate ships.  Between that and the shark bath towel, I think the bathroom is officially pirate themed!  Now we have to get on digging out the "throw it in there room" and transforming it into a home for baby things!  We've still got time…right?