Now Booking 2013 Holiday Mini-Sessions!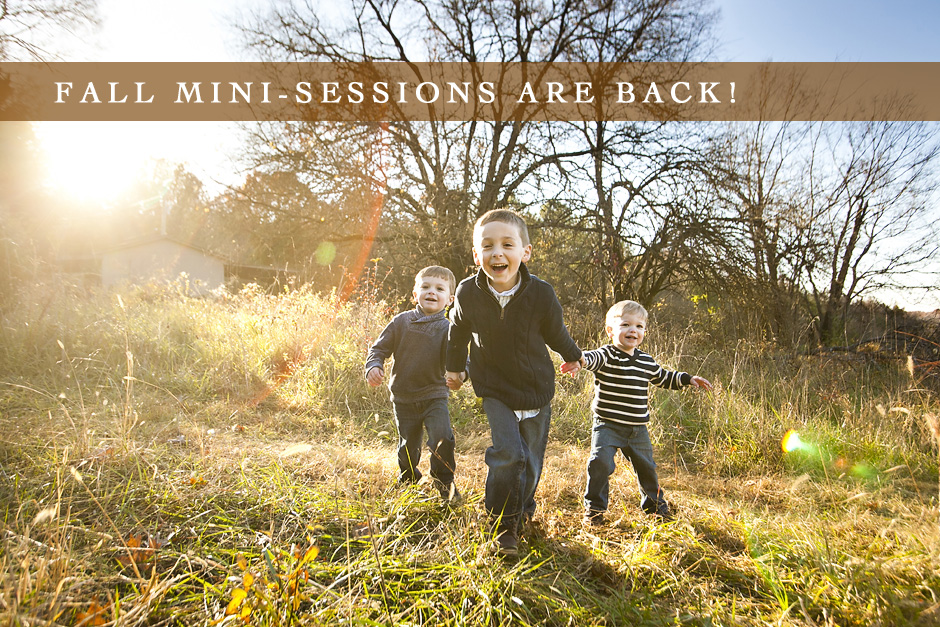 I had such a fun time doing mini-sessions for our wonderful couples and families last year that I decided we really must do it again! :)
The important details remain the same: 20 minute session, 10 high res files included, special pricing for previous clients (please inquire for details).
With the new baby and coming back from maternity leave, etc. though, we're going to be doing the scheduling a little differently this year. I will be opening up one Saturday: November 2nd, as well as weekdays from October 14th through the 29th. For this year only we are spreading them out and allowing you more flexibility with selecting a date!
All sessions will take place here on our gorgeous land in the south of Franklin. Come get your holiday card photos and document your beautiful family!
Email me at mel@mclellanstyle.com to schedule your session. Looking forward to seeing you all again this Fall! :)