Nashville Brides, CJ's Off The Square Is Having An Open House!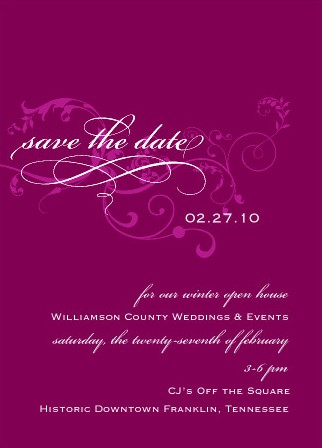 Cj's Off the Square is one of our very favorite venues!  It has such a beautiful, intimate feel and CJ and Amy, your event specialists, are just incredible to work with!
We're excited to help them get the word out about their upcoming open house!  If you're starting to plan your wedding, or are just curious about this great little venue, you should definitely come check it out!
At this event, brides and socialites can
View their 2010 Invitation Collection
Sample cake flavors by The Bake Shoppe
Get a sneak peak at the nearly finished event pavilion opening at Cj's Off The Square in April
You can register for this event here
I would say "we'll see you there" but hopefully I will be having, or will have just had, our baby boy that day! :0)  With that in mind, we'll just say "hope you can make it!!"  You're going to love what you see!
– Mel