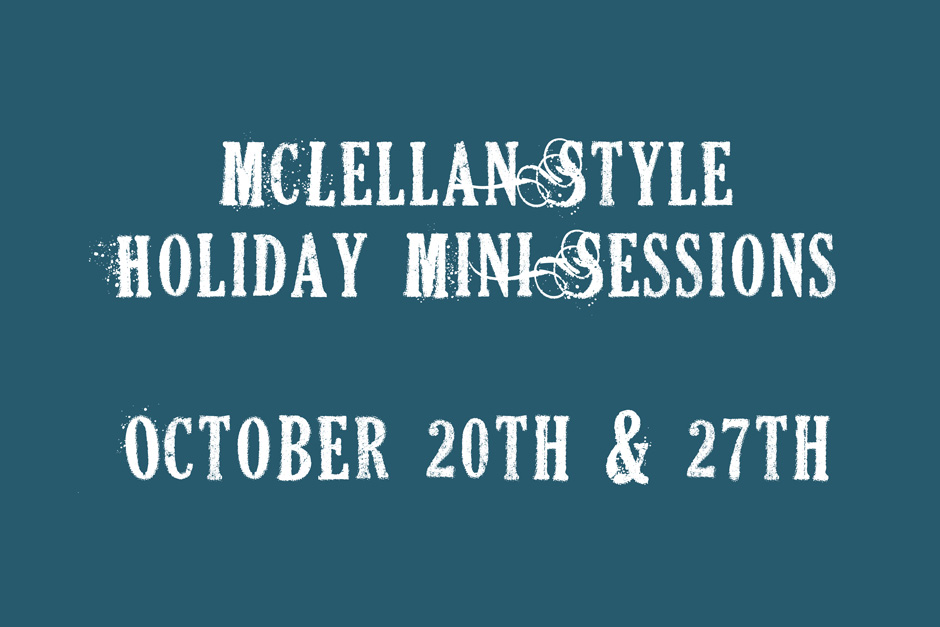 We are so excited to announce this new offering coming to you from McLellan Style this Fall! We have all this beautiful new land and we want to put it to good use!
We'll be scheduling back-to-back sessions for 2 days only. Sessions will be 20 minutes and include a disc of 10 high res images with our custom processing. This is your opportunity to get gorgeous portraits of you and yours for Holiday cards, gifts, or just to preserve this time in your life.
When: October 20th and 27th, 9am-12pm, 2pm-5pm (rain dates: November 10th and 11th)
Where: Franklin, TN
Pricing: Please email me at mel@mclellanstyle.com for details.
We can't wait to hear from you! And because no post is complete without a picture, here's a favorite of our family out on the land from earlier this year. :)