McLellan Style Us Session – Grand Canyon and Phoenix, AZ
Newlyweds, dear friends, and fellow photographers Chris and Adrienne asked if we would do an Us Session with them after their wedding in December.  Since we were going to be in Phoenix for a convention anyway, we capitalized on the opportunity and set up an amazing shoot with them while we were there. 
I never laugh harder than I do when we're with these guys!  They are just so incredibly funny!  We had the best time photographing them and I'm really really excited about the results! 
Chris and Adrienne – I think you've hit the refresh button on our blog long enough don't you? ;)  Hope you enjoy them!
I've always thought of the Grand Canyon as being in the hot desert but there was a good foot of snow on the ground up there!  One from Sean…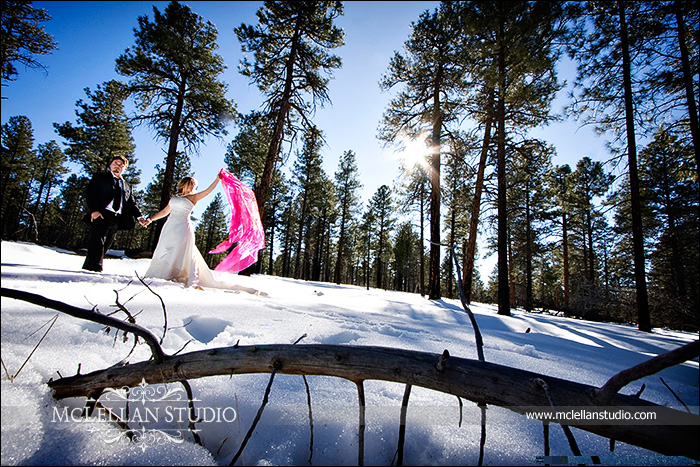 …and one from me in warmer country…are they smokin' hott or what??