Nashville Children's Photography – Georgia and Hannah
Every few months, my old friends Sharon and Rachel come over with their babies for a quick shoot.  You may remember Georgia and Hannah pretty well by now as they are regulars here on the blog.  They play in the front yard while we visit and document their milestone ages on film. 
Georgia has always been an extremely laid-back baby who would smile and coo for the camera whenever she's come to visit – until last week.  She has now determined that an SLR should be otherwise known as the black box from hell with the singular mission of stealing her soul.  Seriously, she has no love for the camera any longer!  We tried pulling out our new Point and Shoot Canon G10, which she was incidentally fine with, but as it was my first time using it, I just wasn't quick enough with that thing!  So, there we were, resorting to sneaking up on a toddler whenever possible.  This resulted in brief moments like this…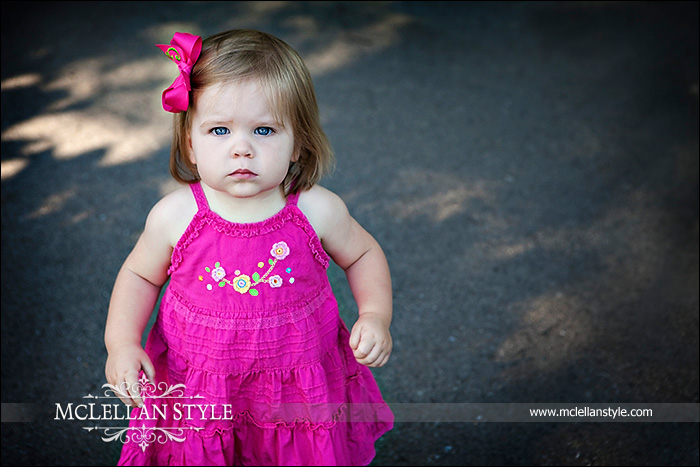 …before things quickly dissolved into this…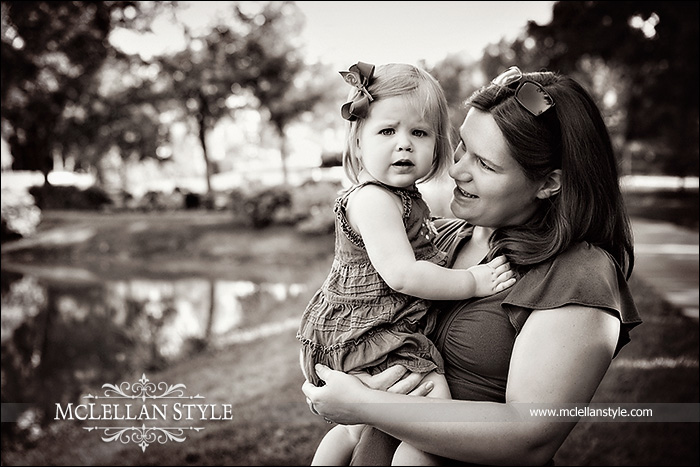 Camera down, happy Georgia.  Camera clicks, there is weeping, gnashing of teeth, and nail biting.  I am a terrible, mean auntie! :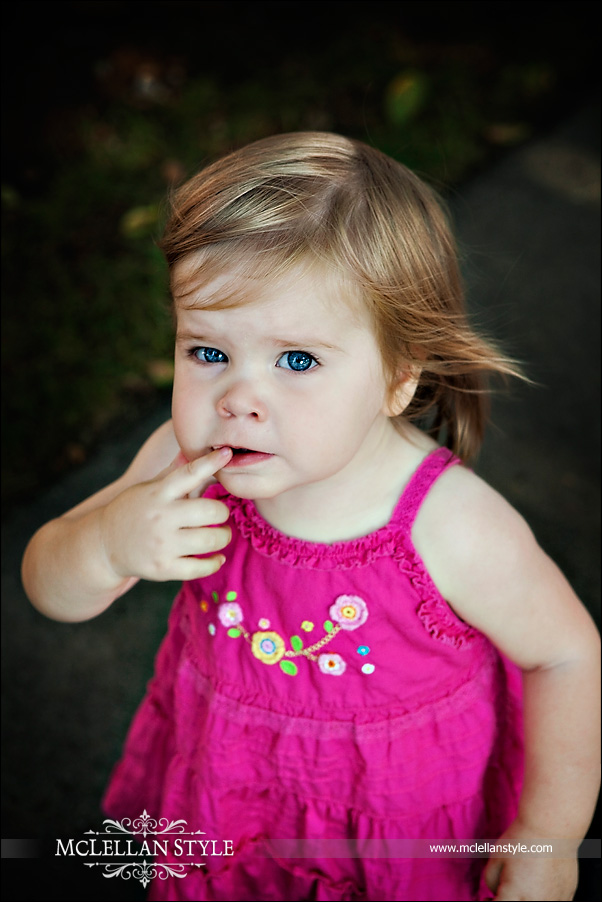 We tried illustrating that Hannah did not get eaten when the black box clicked on her but it was all to no avail.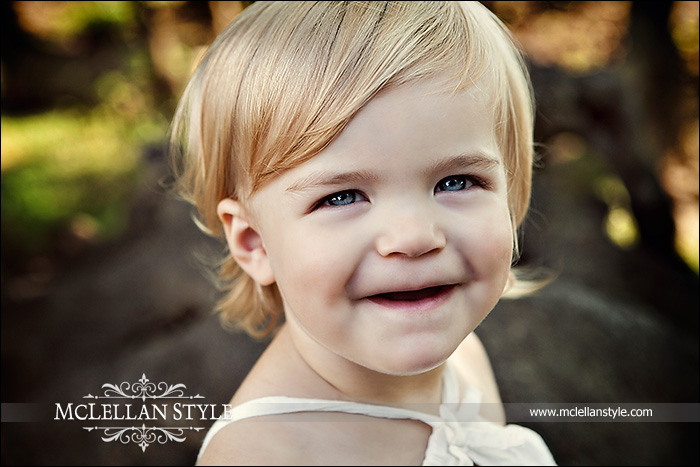 Oh well.  Bubbles can distract from even the most frightening beasts.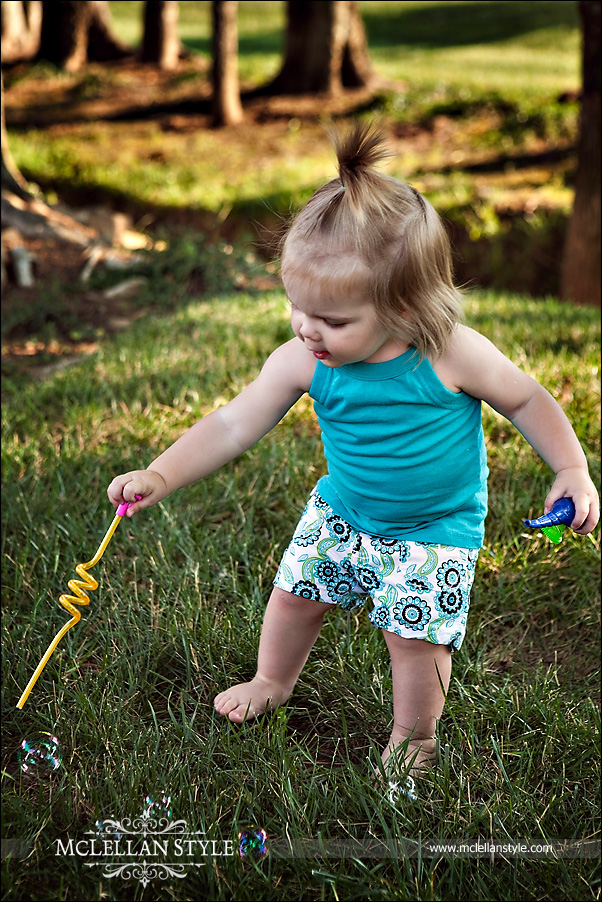 They are however, extremely serious business.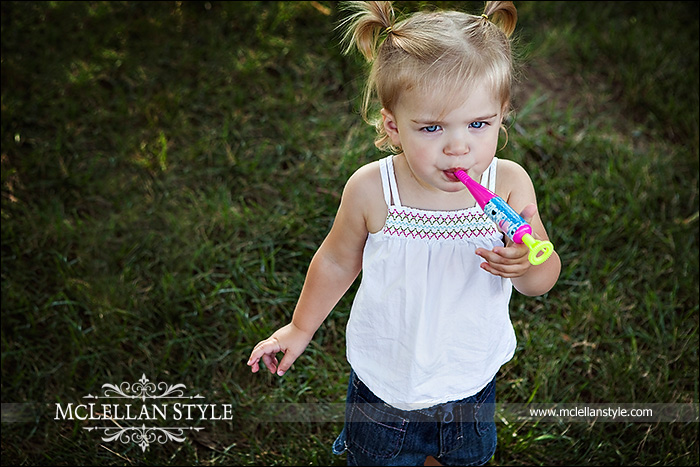 So this won't go down in history as our most novel shoot together – that's ok.  It's at times like these we remember that photography is about recording memories and small facets of who people are at different points in their life.  Georgia and her carefree sidekick Hannah vs the SLR Monster will live in infamy in their childhood memory books! :o) 
In the end, I think the frowns are just as cute as the smiles.  Besides, regardless of the expression, who can resist these little hair sprouts??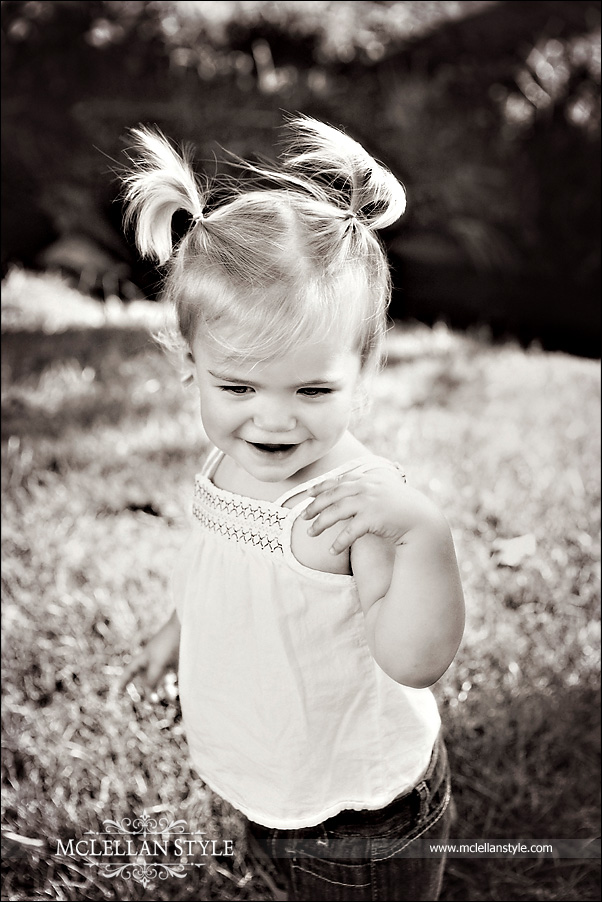 Thanks for looking everyone! :o)