Franklin Family Photography
We had a great session with Samantha, Aaron, and little Elijah yesterday!  Samantha was the cutest pregnant bridesmaid you've ever seen for Brianne and Dan's wedding a couple of years ago. :o)  We were so excited to have her come back to us with her family!  Sessions with babies can be difficult but Elijah was sooo easy!  He's such a happy baby and so animated!
I had one objective for the shoot:  to photograph a chubby baby with a cupcake :o)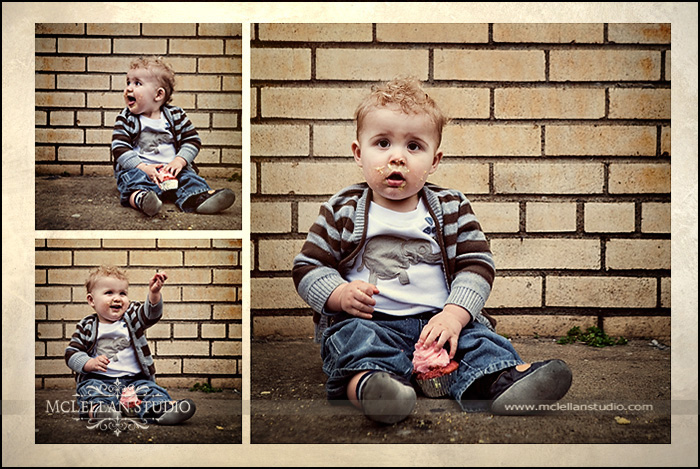 Sean got this one which I totally love!  I can imagine this hanging on the living room wall – it's so much more interesting than your typical "grip and grin" and says so much more about them too.
Hope you guys enjoy them!  We really enjoyed you! :o)  
– Mel and Sean