St. Patrick's Day Celebration with Kids
We're big fans of Saint Patrick's Day around here. It's pretty much the only thing we have to hold onto as a cultural thing and we do our part to pay homage to our Irish roots when St. Paddy's Day rolls around!
As we gear up for this year, I thought I'd share a little with you about what we did last year with our friends.
When we all arrived at our friends' house, we found messages left by a real, live leprechaun, sending us on a scavenger hunt. He had been traipsing around the their house causing all kinds of mischief.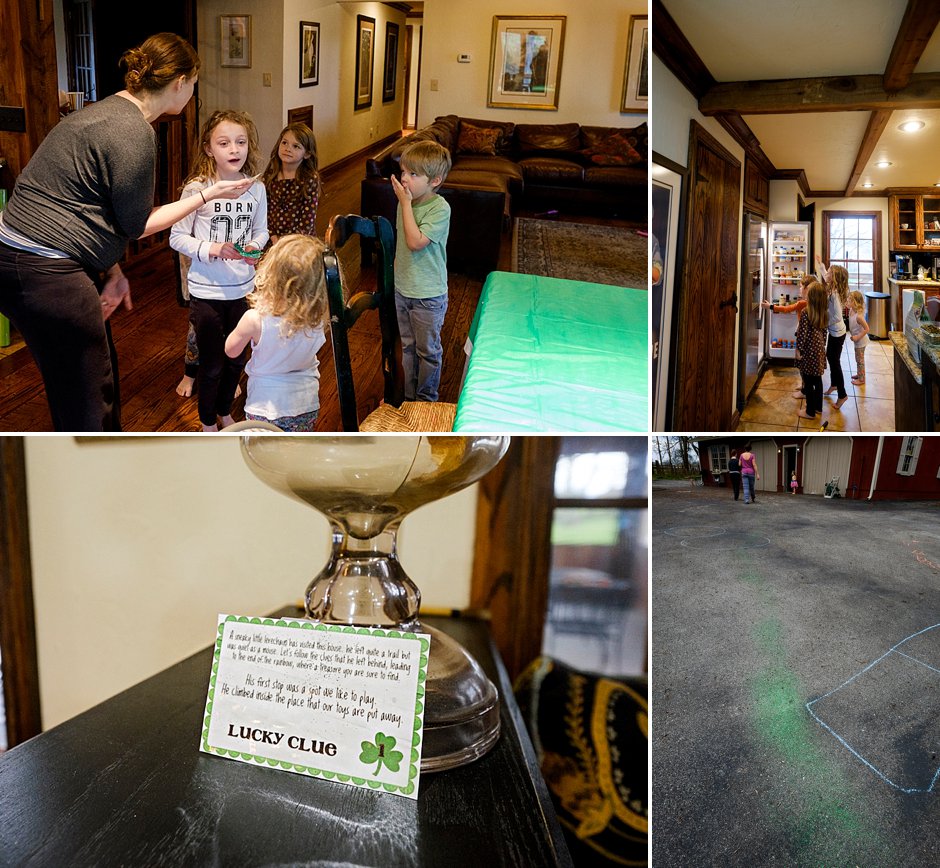 He left little clues wherever he went. Here are some options for printable scavenger hunt clues on some other lovely blogs here and here.
I didn't get a picture of it, but the group favorite was the green pee in the downstairs bathroom. They were amazed, and full disclosure — some of the little ones were also a little terrified of that bathroom for a while after that. You just never know when a little man might sneak up on you in there!
At the end of the trail was a pot of gold chocolate coins. Perhaps that made up for the trauma at least a little bit. ;)
Now, obviously if you've got a leprechaun on the loose around your house, you're going to want to catch that guy. Leprechaun traps were a natural progression in our day.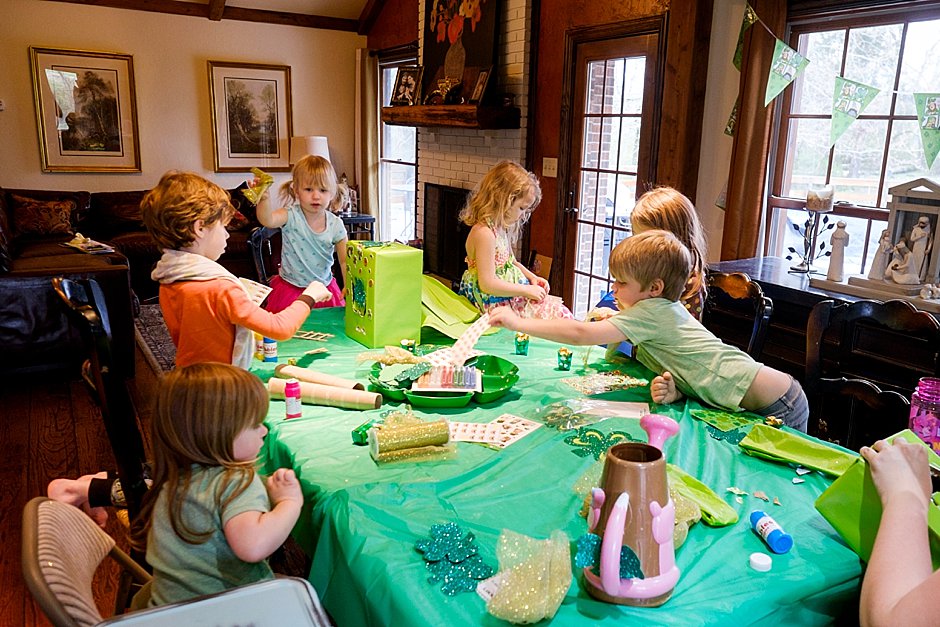 We stocked the kids with boxes, stickers and random things that might be alluring to a sneaky leprechaun and let them go wild. Each family made a trap together and yes, this does become quite the time consuming project for the mothers, but we all had fun. :)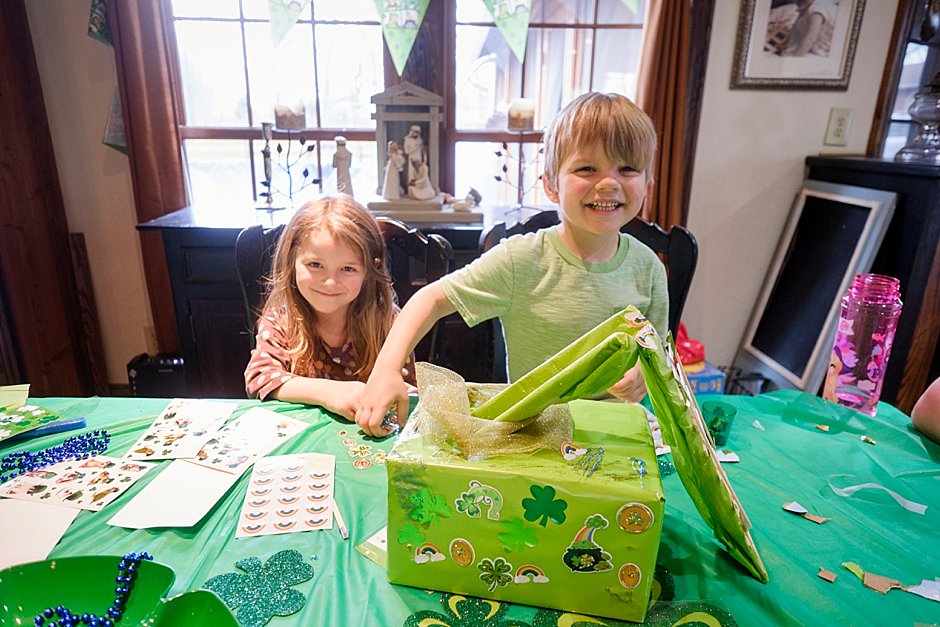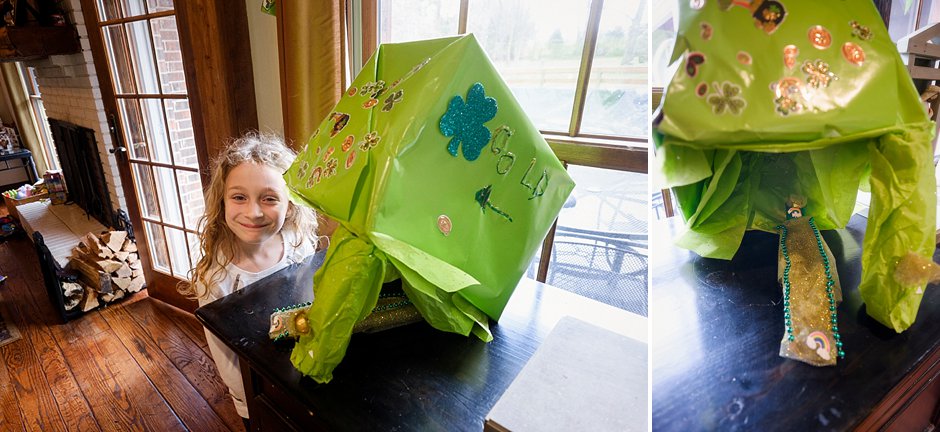 For story time we read two of my favorite Irish folk tales. Tim O'Toole and the Wee Folk tells the tale of a man who is a bit of a blunder, but turns his life around with the help of the mischievous leprechauns.
Fiona's Luck is about a resourceful young girl who saves Ireland by tricking the leprechauns into returning the luck to the land.
Both of these stories are so delightfully written and illustrated. We love pulling them out year after year.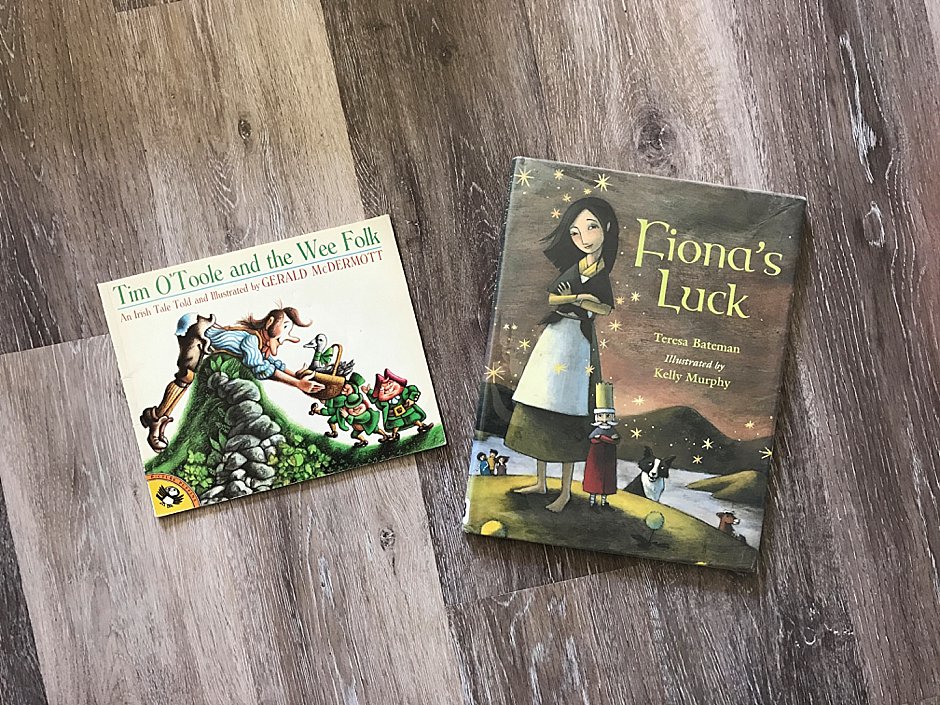 Lastly, we made traditional Irish soda bread. We let the kids take turn pouring in the various ingredients and then scooped out a chunk for each of them to kneed. Anything that involves kneeding something gooey and getting their hands messy is always a hit.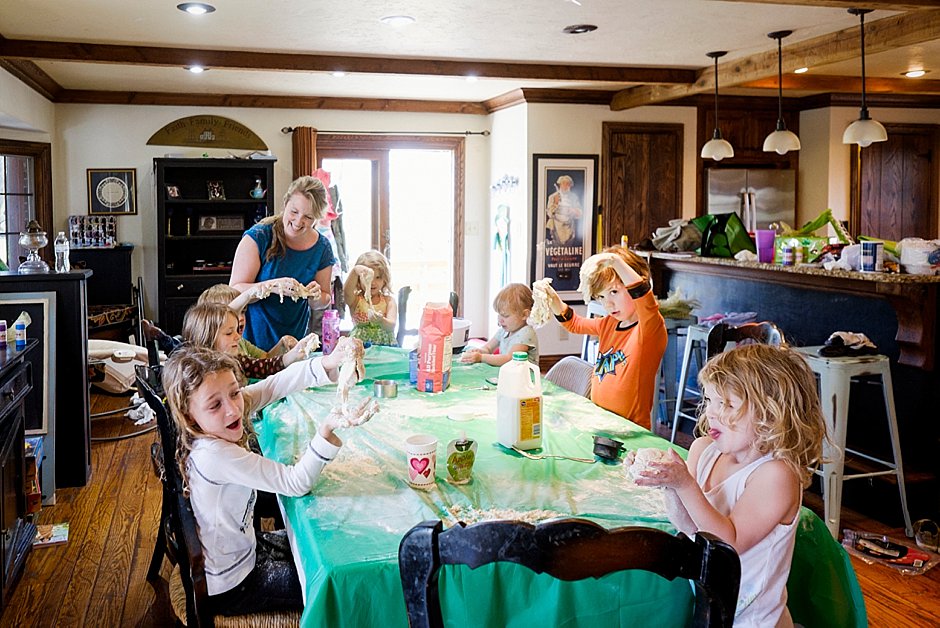 Here's a super easy recipe you can try at home. My kids liked it so much that they just saw these pictures and have roped me into making it with them again this afternoon.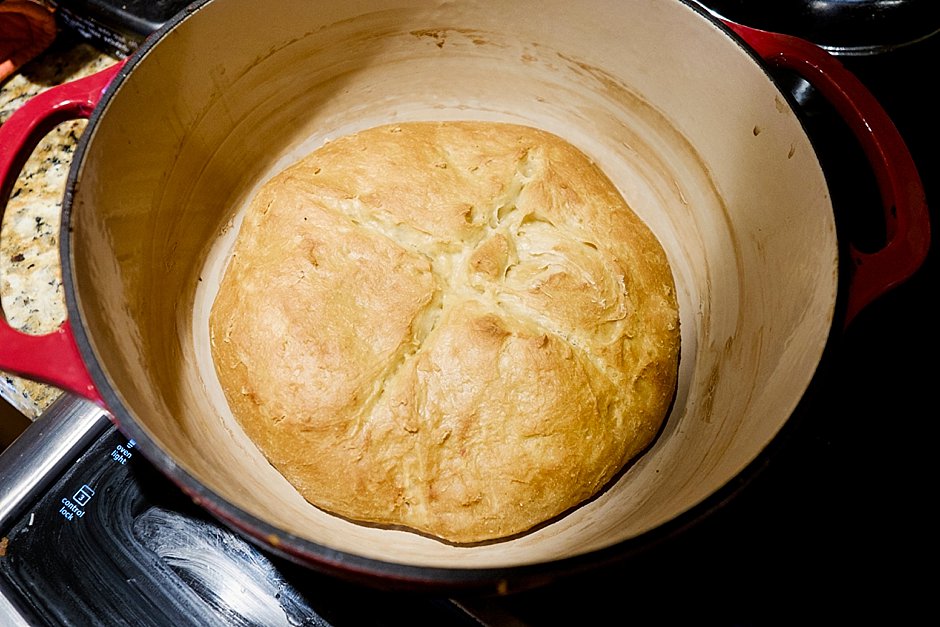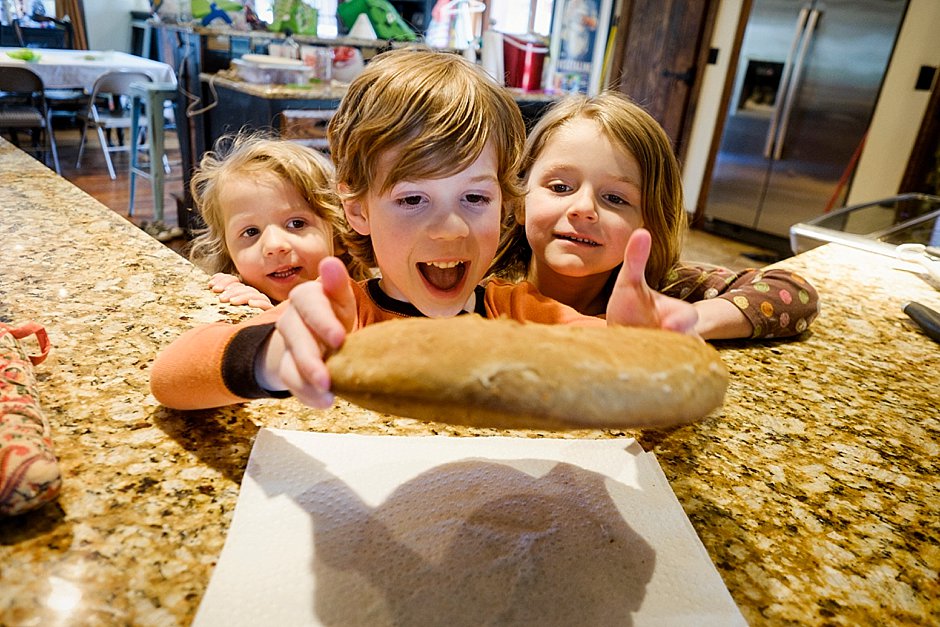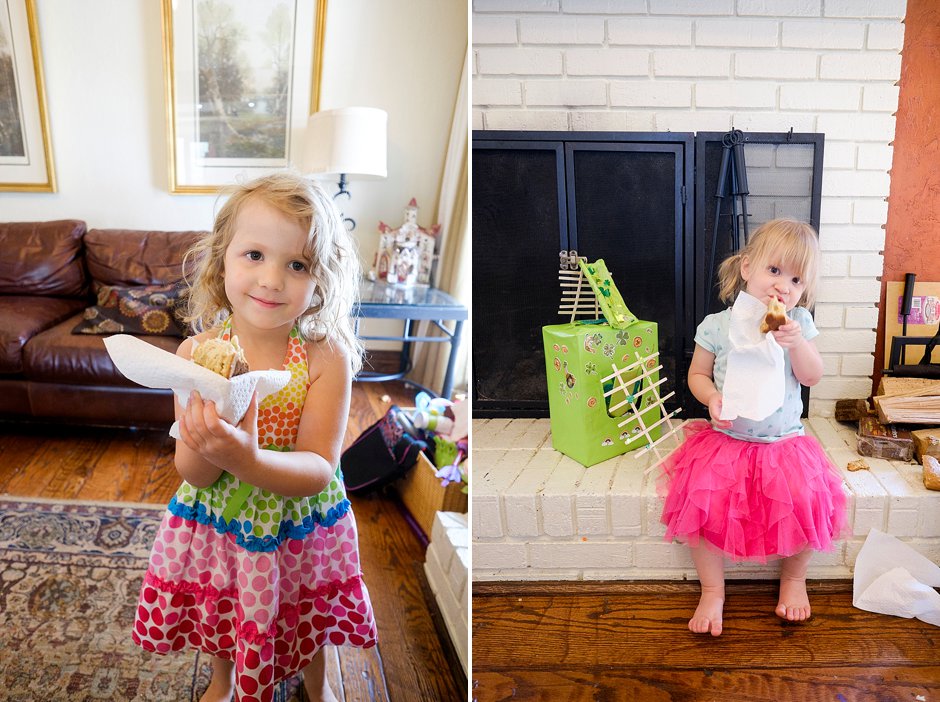 The kids had such a great time and they ended up on the hunt for leprechauns for weeks after this. ;)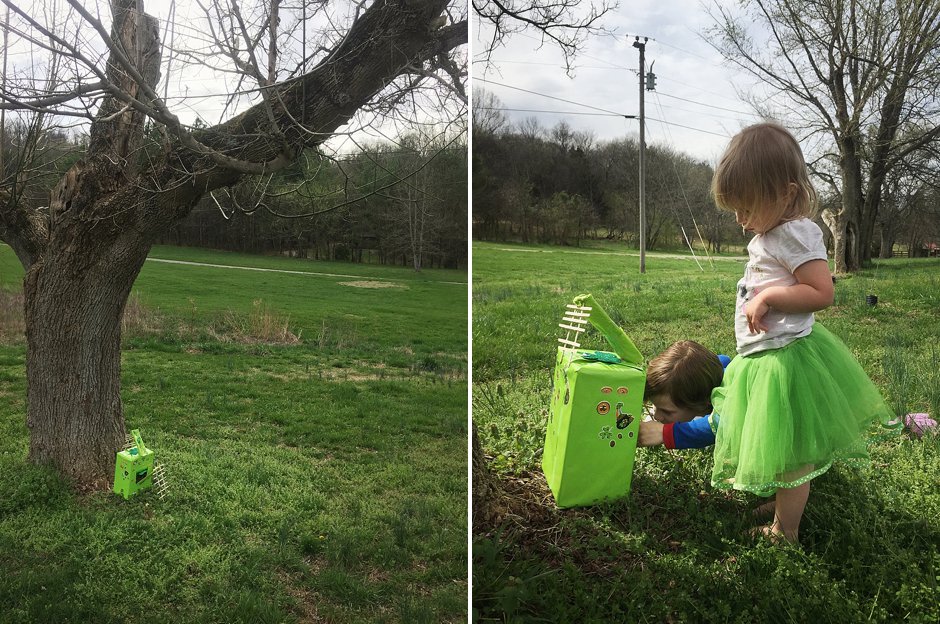 I hope this helps you make some great memories of your own! :)
Happy St. Patrick's Day!
– Mel