The Spider Holster: Gear You'd Have to Pry From Our Cold Dead Fingers
You know that feeling when you get done shooting a wedding — the one where you feel like you've been hit by a truck, and then it backed up and hit you again?
We know that feeling all too well! After running around while carrying heavy gear for 8-10 hours straight, getting in the car at the end of the night and no longer focussing on getting the shot means the hugest crash ever! I don't know about you, but my body almost audibly screams at me.
Anything that can help silence the scream that goes from my neck all the way down to my toes will be my best friend forever. Enter the Spider Holster.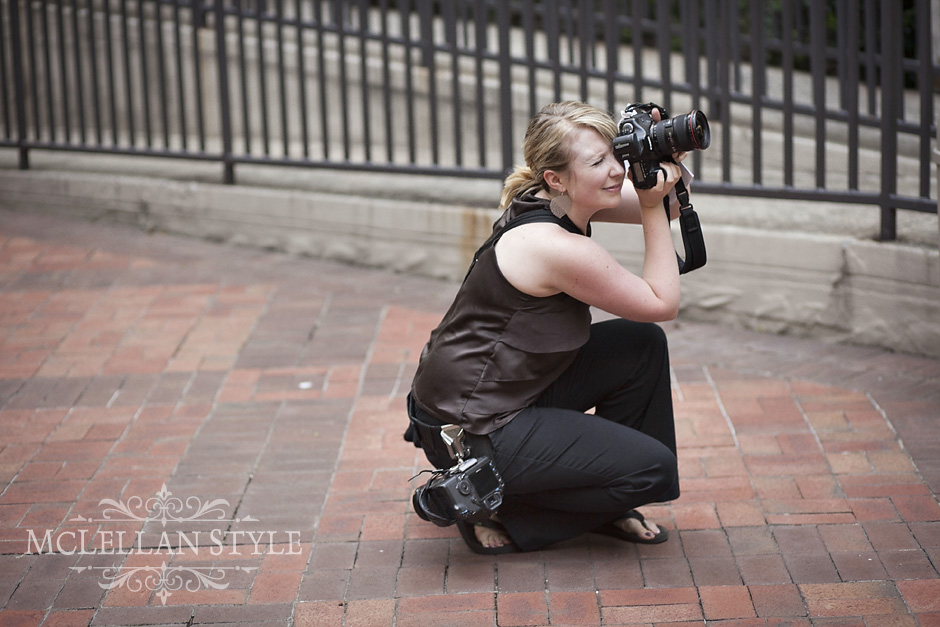 I have been meaning to write this post for SO LONG! Sean and I have been using the Spider Holster camera belts for a little over a year now and every time we shoot with them, we love them even more.
I know some of you are wondering so I'll go ahead and tell you now – we are not getting paid to talk about them and if they have an affiliate program, I don't know about it. This is just a really amazing and helpful product so I had to share.
Now that we have that covered, if you're spending the kind of hours holding a camera that make you feel like you've been in a collision with a semi, you need a Spider Holster!
This lovely contraption takes the weight off of your shoulders and attaches your camera securely around your waist. I can't tell you what a difference it has made in how we both feel at the end of a wedding day! We still hurt, but not anywhere near like we used to!
It's design is unique in that while you're moving around, the camera can't slide off, but you can easily lift it off with one hand when you're ready to use it without having to mess with any buttons or other safety mechanisms that might slow you down and make you miss the shot.
It's also not bulky so the belt fits easily under the hemline of our shirts and we don't feel like a wide load navigating the crowd all evening.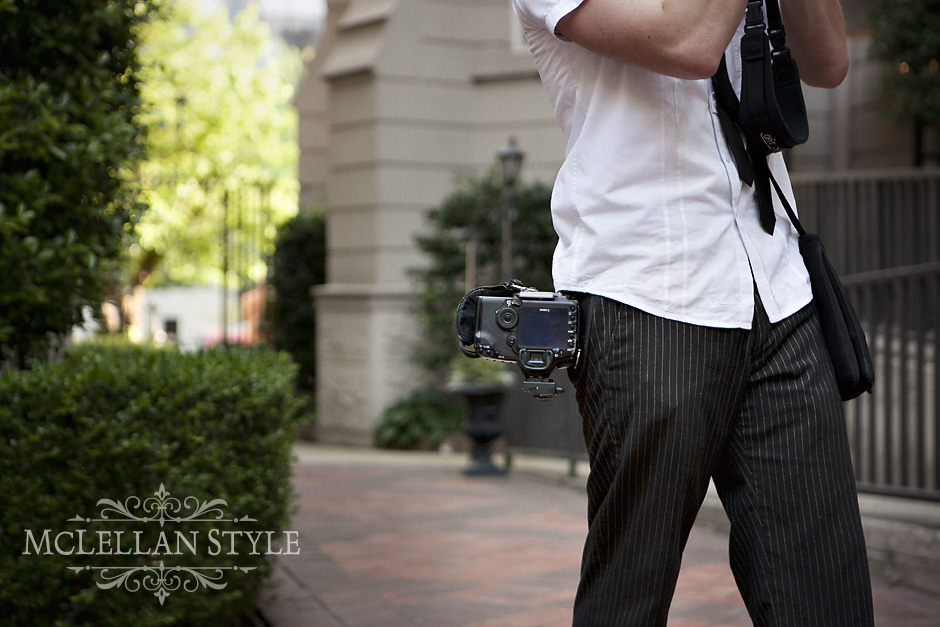 Basically, if you told me I could keep only one thing in addition to my camera and cf cards to shoot a wedding, this would be it. After all, less pain = happier photographers = better photography. And that's what it's all about.
We'll never shoot another wedding without our Spider Holster belts and after you've tried them, I'll bet you won't either.
You can find out more on the Spider Holster Website. I hope you love it as much as we do! Happy shooting! :)
Click here to be notified immediately when we publish more content for photographers!