Nashville Engagement Photography – Ashlee and Ben
Sean and I love to learn about our couples so that we can incorporate who they are into their engagement sessions.  When I started planning things out with Ashlee, she sent me a description of them that said "Ashlee loves pink, coach purses, shoes, etc…Ben is a farmer, hunter, and fisherman! Ashlee has to learn to love farming, tractors, etc. and Ben has to learn to shop, buy pink things, and understand why I need more than one coach bag!"  LOL!  They really could not be more different and yet it's completely adorable just how much these two love each other and want to make the other happy! :o)  It's so nice to see two people with big, polar-opposite personalities and no desire to change who the other person is.   
Ben's family farm was the perfect backdrop!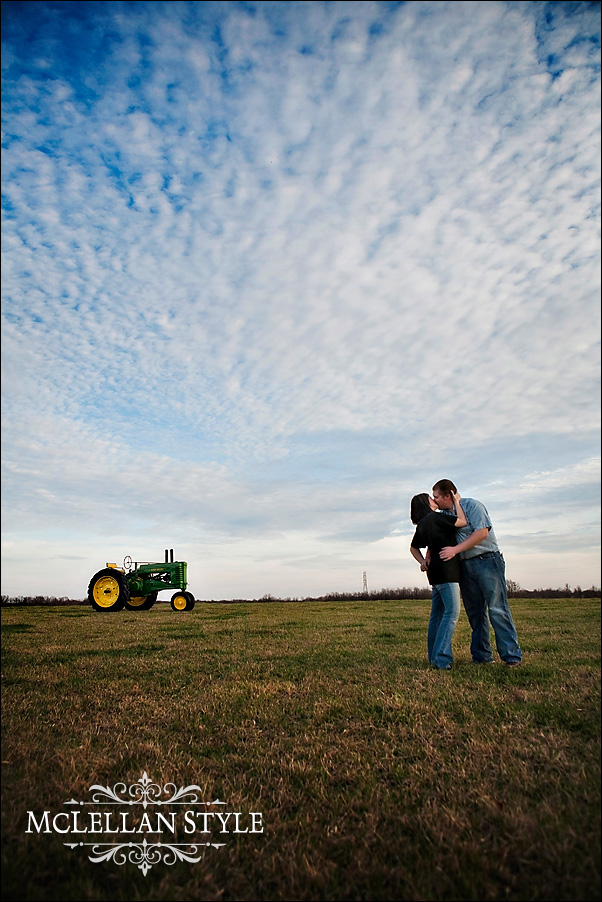 Since my two favorites for this post are far away, here's a third so you can see their bright, shining faces. :o)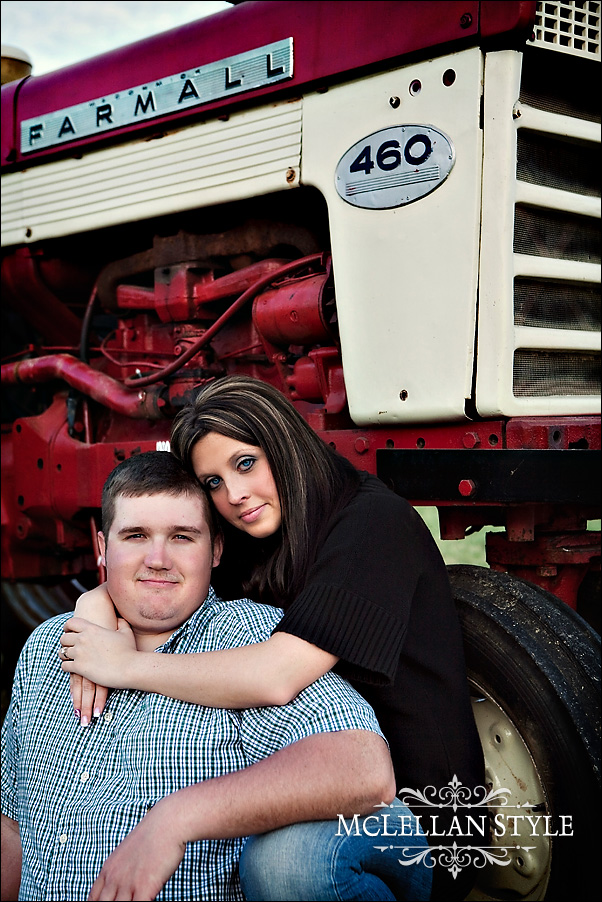 This is probably my favorite from the entire shoot!  Sean quite frequently sees these killer compositions and executes them in just such a way that it makes me totally envious – seriously, why didn't I see this?? ;o)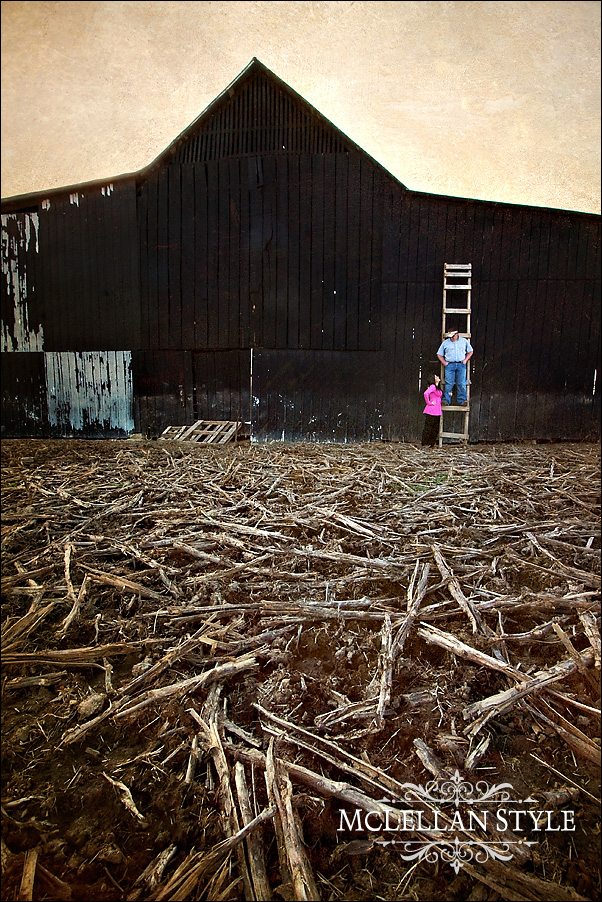 Thanks for inviting us into your home and sharing your farm with us!  It was great to see you guys again! :o)