Nashville Portrait Photographers – Engagement Session – Belmont University
It happens fairly often that we get the opportunity to work with couple who, for one reason or another, can't have us shoot their wedding.  These are always an incredible honor for us because these people appreciate what we do enough to go the extra mile to integrate us into their wedding experience.  Whitney and Vaughn are one such couple and we so enjoyed our time with them!  They are incredibly warm people with sweet spirits and a great sense of humor. :o)  We went back to where they met for the engagement session and roamed around Belmont University's campus.  We love tying in the sentimental and it doesn't hurt that Belmont has really great architecture to play with! 
Vaughn is a professor at the school so we were able to sneak into a classroom for a few fun shots.  Yes, in case you were wondering, Whitney and Vaughn met while she was in school there.  They say it's not nearly as scandalous as it sounds but we think they should run with it and add embellishment!  I mean come on – it's hottt! ;o) 
I can't decide which one I like best.  How about you?  Sweet and sexy or edgy-cool?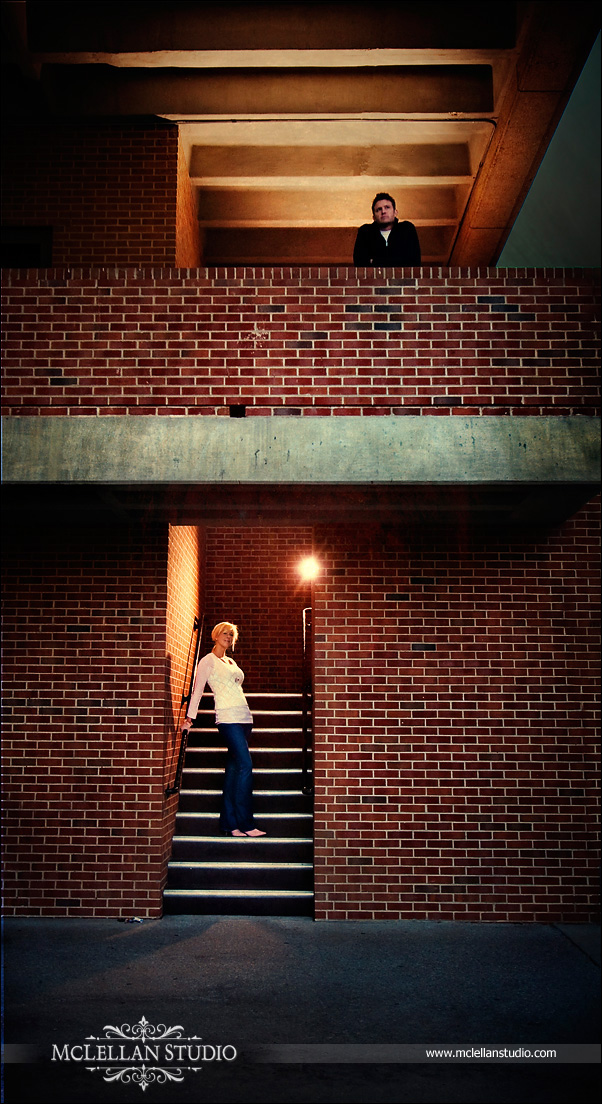 Whitney and Vaughn, you guys were a pleasure and we're so happy to have met you both!  We'll see you soon for your premiere!