Franklin Engagement Session Photography – Ryan and Cari
When I talk about Ryan, I refer to him as my little brother.  Not my brother but my little brother.  That's who he is to me and maybe that's just how it will always be!  That's why it's so incredibly weird that he's old enough to be engaged!  I have to say though, he couldn't have picked a better girl to marry and play house with next October.  Welcome to our crazy family Cari. :) 
We took these kids out for their engagement session on probably the coldest, wettest day we could manage.  The rain started coming down pretty steady when we got a little way down the trail in the park.  What luck!  Fortunately, they look pretty good as drowned rats! :)  Our poor cameras on the other hand, they looked kind of pitiful…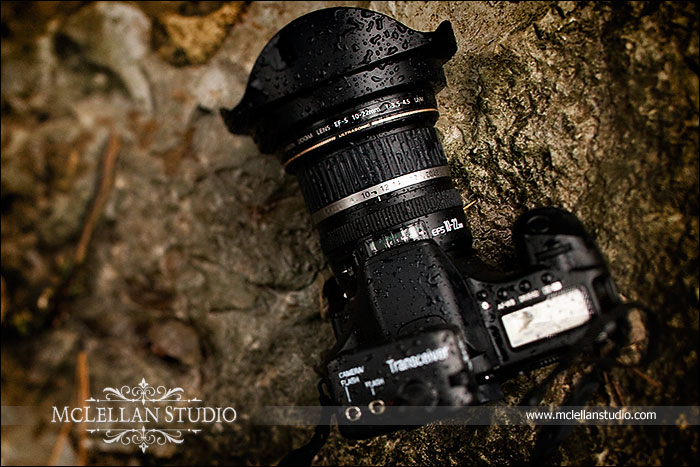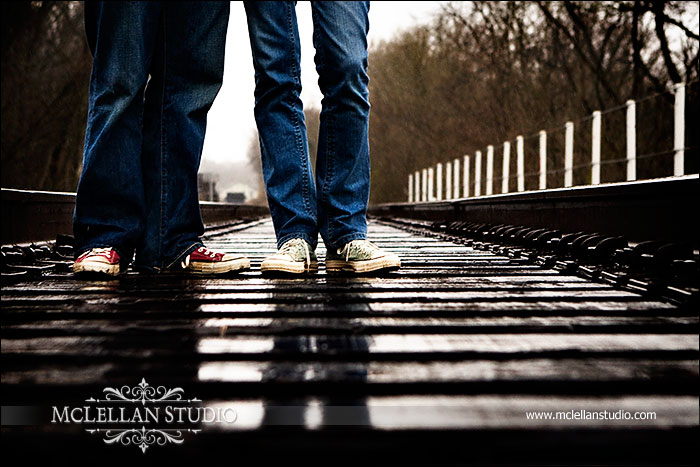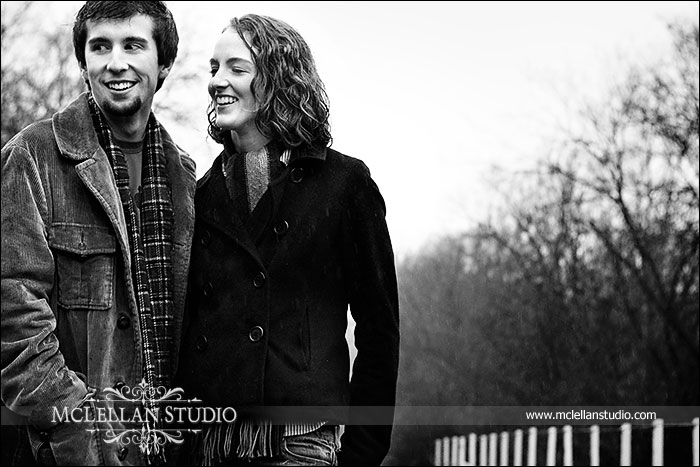 After getting completely soaked, we escaped to the warm inside of the Factory.  So much better…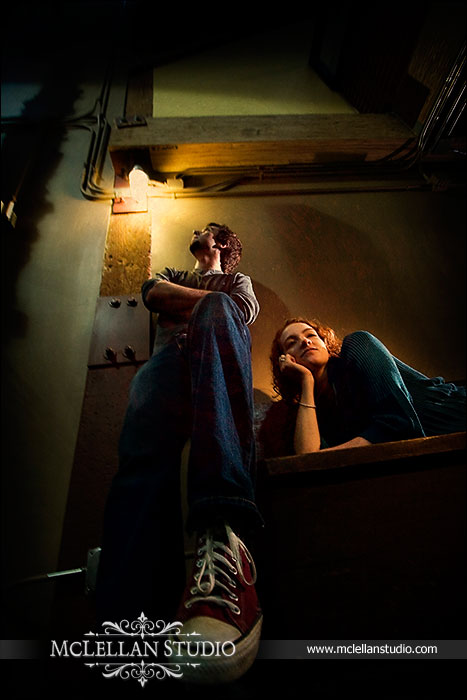 It's so much more comfortable to go outside at this time of year when you know you can go right back in!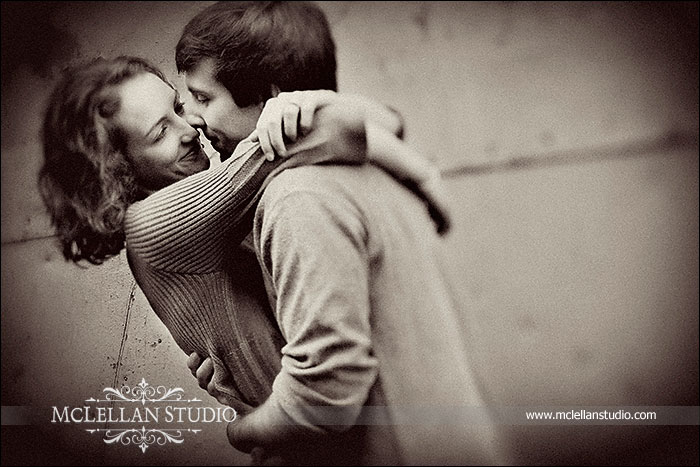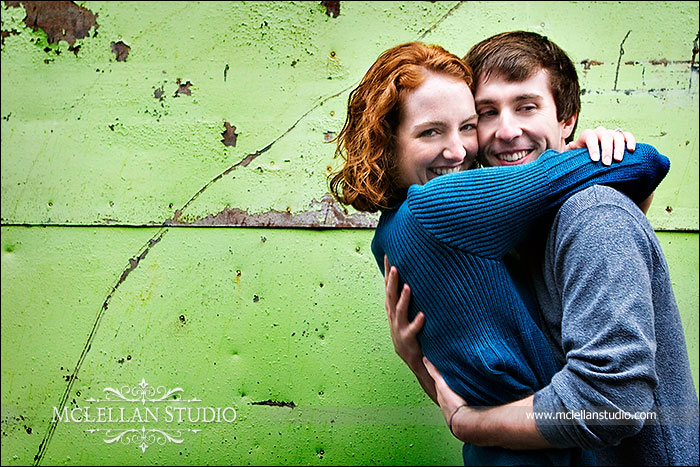 I think this is my favorite…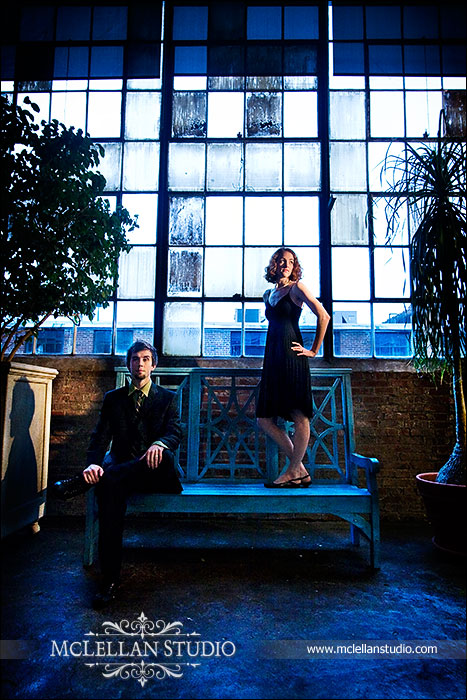 You know, I am a very cool big sister – I didn't get wierded out at all photographing my little brother making out with his fiancee. ha!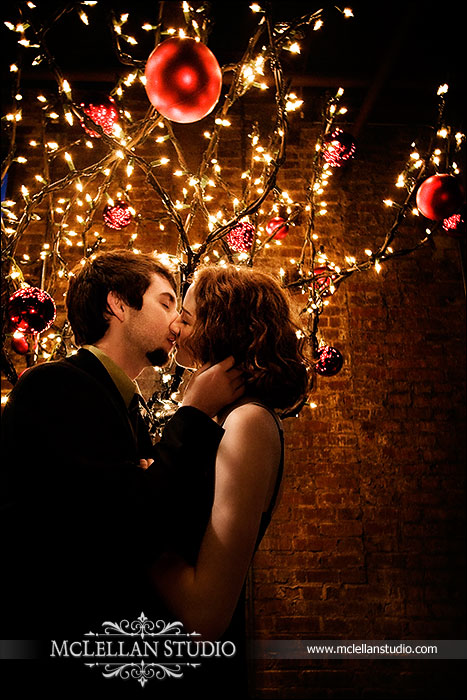 The purpose of the last clothing change was to show absolute personality and personal style.  Really it's just to give their kids something to make fun of. ;)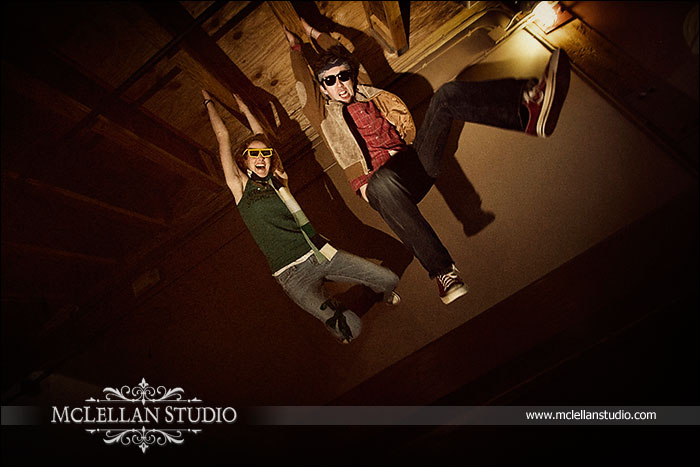 Ryan and Cari, thank you for letting us take part in this exciting time!  We had a great time hanging out with you guys! :)  See you soon…
 Love,
Mel and Sean