Portrait Photography in Franklin / Nolensville, TN – Amber and Brandon's Engagement
I've known Brandon since I was 9 and Amber since 14 but I had no idea they knew each other! I guess you should just figure that would be the case in small towns. :o) When I found them again through myspace, I was so happy to see that they were dating and now they're getting married on March 1st – can I get a collective "aw!"? Anyway, I think they're adorable together and we're very excited to be a part of the formal beginning of their official life together. (Seriously, how do you define a wedding in one basic sentence?)
We started their session at Amber's parents house in Nolensville, TN and Sean and I were drooling just a little bit over all of the cool classic cars her dad has! This truck has special significance for Amber and I love this image from Sean!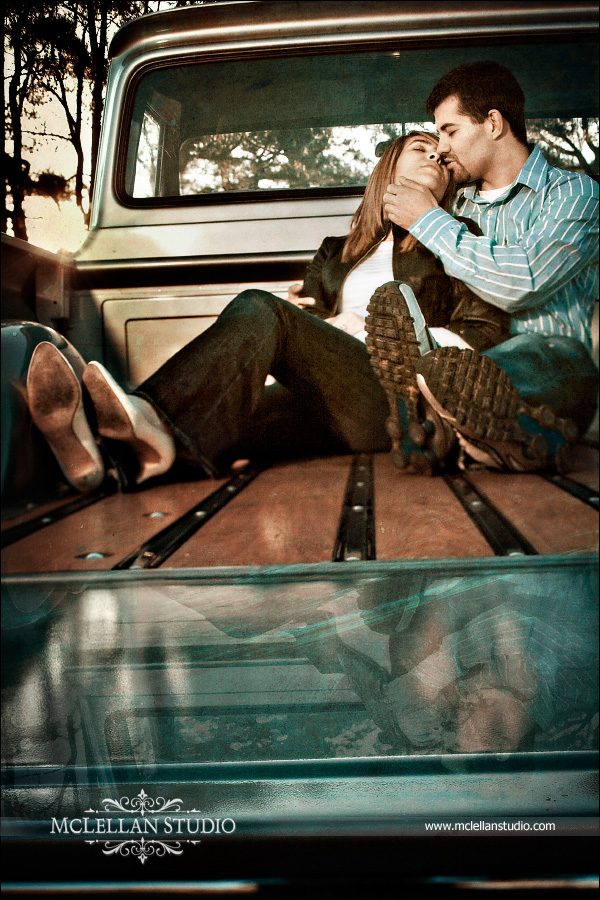 We ended the session in one of our favorite places to shoot – the back alleys of Franklin. :o) I do believe we've started a two image trend on here so in keeping with the current theme, here's another Sean creation. Congratulations you guys! The wedding will be here before you know it!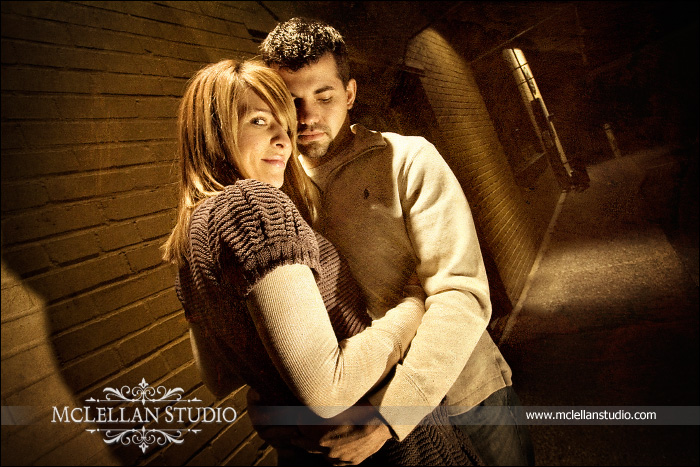 Also, did you notice? Our images are growing! Sean can't stop playing with our blog so there's more to come on that later…
Hope everyone is having a wonderful week!
– Mel