Children's Book Review: Where's the Party?
We met Ruth a few years back when she was a client of ours and I fell in love with her whimsical artwork immediately. I've also loved following her Instagram posts about the unlikely bond between her real life pets Georgie, the cat, and Feta, the dog.
That's why when she combined these things into a wonderful children's book, I knew we would adore it!
Enter: Where's the Party?
. It's all about Georgie, the party-loving cat, looking for his friends to celebrate with.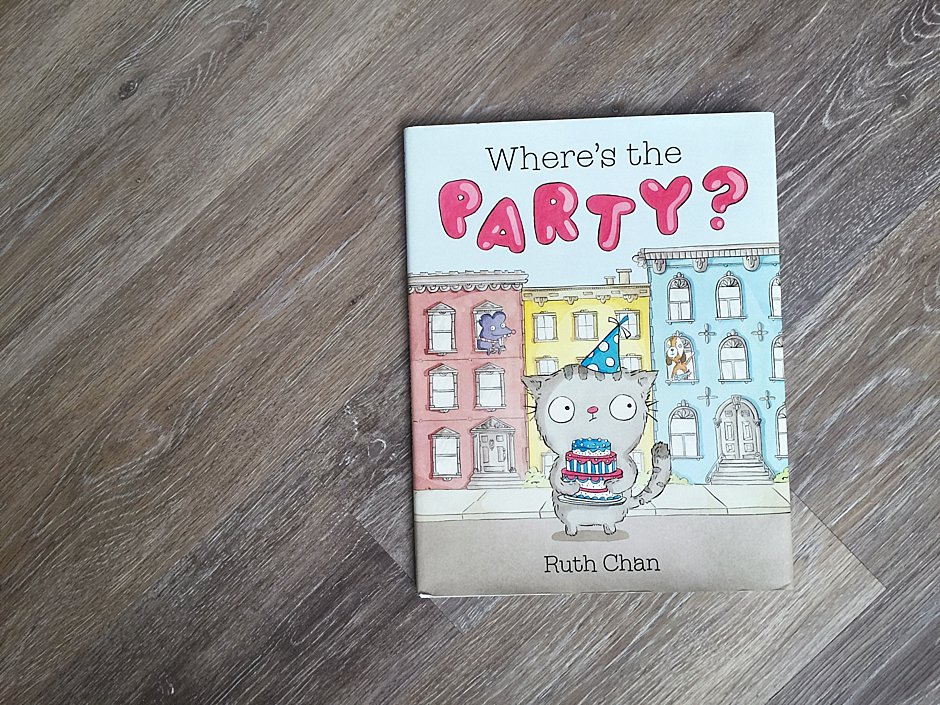 All the vignettes — the little details to explore — it's all just so fun and full of wonderfulness. I'm not totally convinced that "wonderfulness" is actually a real word, but that's what it's full of.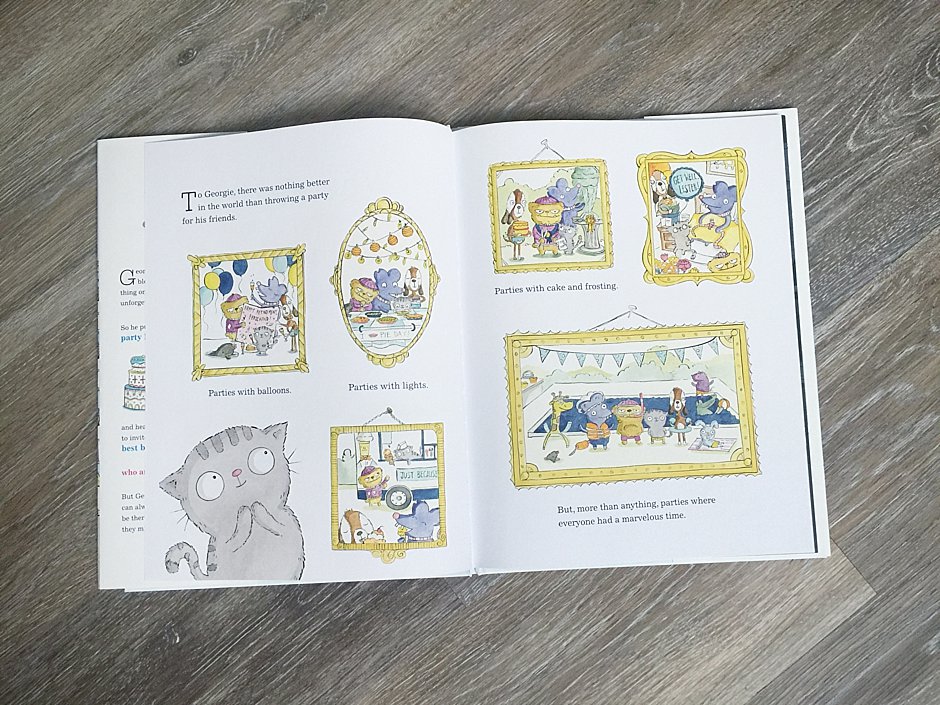 The variation in the compositions as you move from page to page keep the viewer engaged and make the book as a whole visually interesting. (That's a little art student speak for you.)
Georgie becomes more and more sad (and eats his feelings) as his friends give him one lame excuse after another…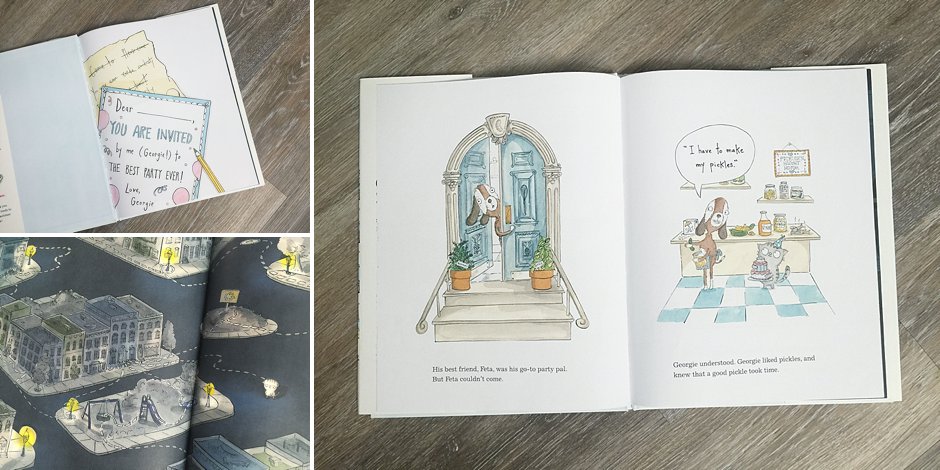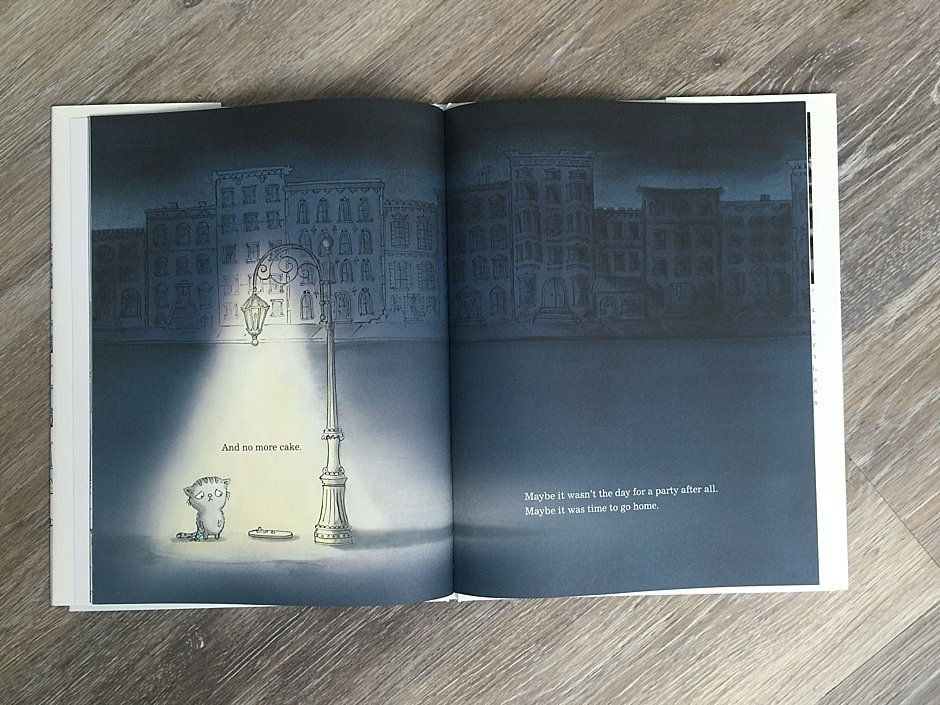 …until (SPOILER ALERT)…
…he comes home to find that his friends have surprised him. :)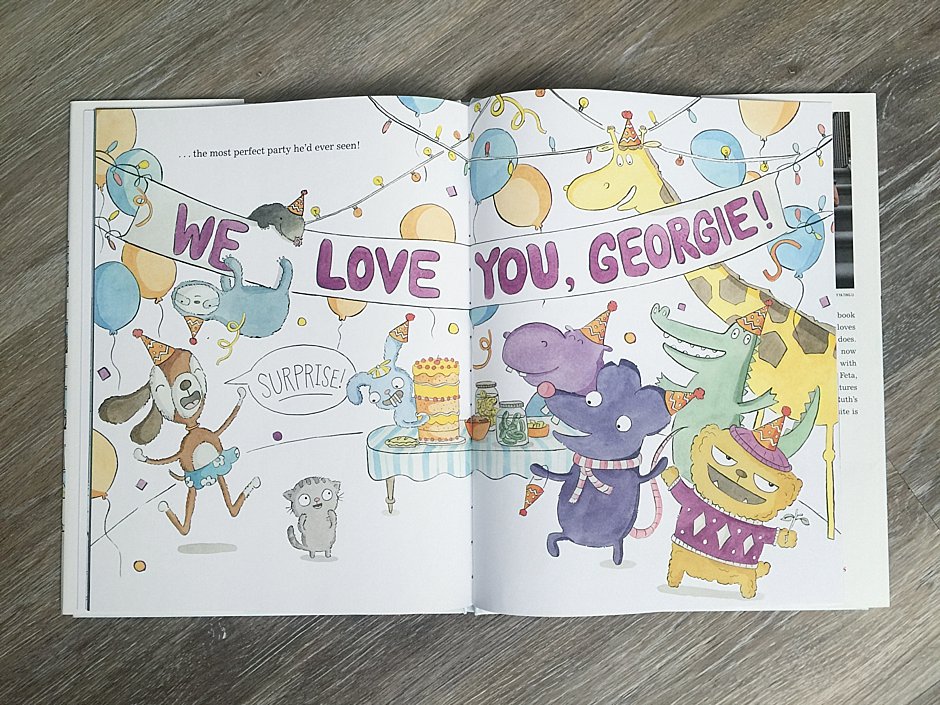 It's a sweet story of friendship and my kids love reading it. I highly recommend picking up a copy of Where's the Party? (Georgie and Friends)
(aff link) for your kids. :)
This is Ruth's first book and we're so excited to see more from her in the future!